#Photography - ¿Una pequeña obsesión? [ESP/ENG]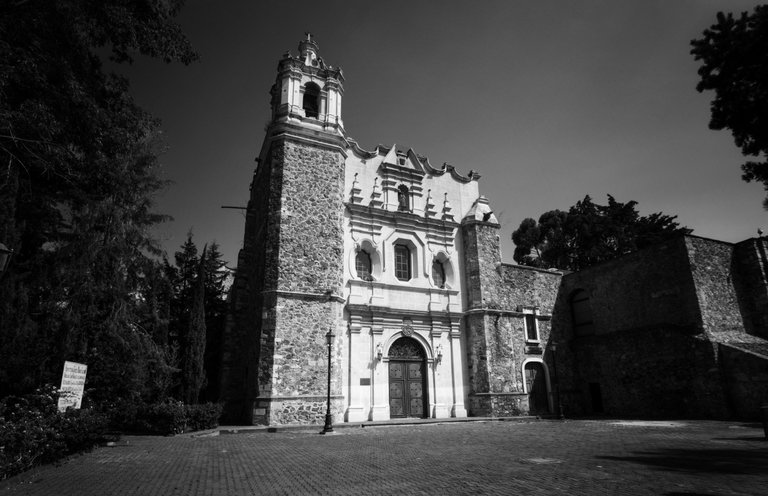 // De regreso a la "normalidad" //
>_ Digo que regresamos a la normalidad, no por que la pandemia se alla acabado y por fín recuperamos nuestras vidas, si no por que regresamos a los post de fotografía en blanco y negro.
En la foto de arriba, pueden ver el Exconvento de San Francisco de Asís que se ubica en la ciudad de Pachuca, Hidalgo.
// Back to "normality" //
>_ I say that we return to normality, not because the pandemic is over and finally we recover our lives, but because we return to the black and white photography posts.
In the photo above, you can see the Ex-Convent of San Francisco de Asís that is located in the city of Pachuca, Hidalgo.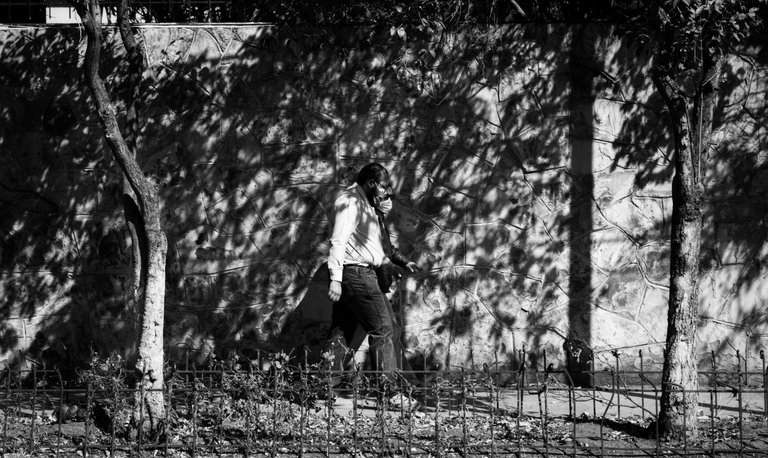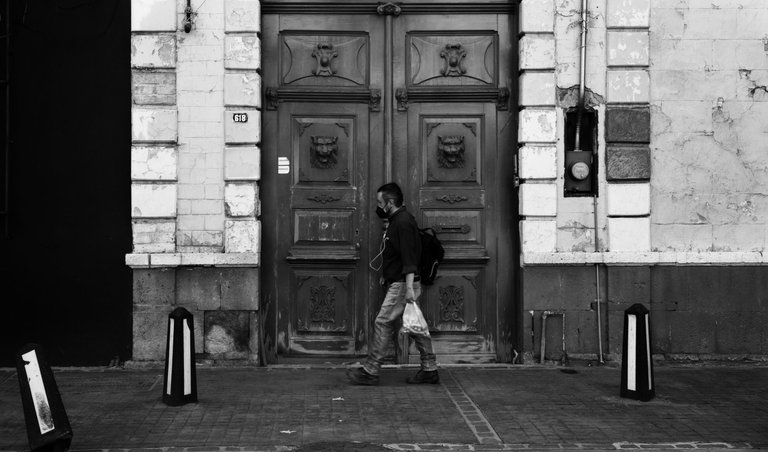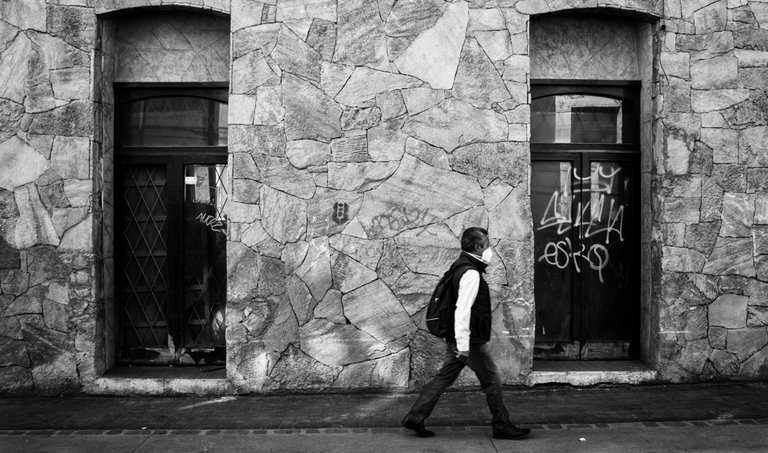 >_ Últimamente creó que e desarrollado una obsesión por las puertas y ventanas. Si revisamos los últimos post de fotografía que he subido nos podemos dar cuenta que en muchas de las fotos uso estos portones viejos, de madera como marco para la gente que va pasando. Parece que se está volviendo un sello personal. :D
>_ Lately I've created an obsession for doors and windows. If we review the last photography post that I have uploaded we can realize that in many of the photos I use these old wooden gates as a frame for the people who pass by. It seems that it is becoming a personal stamp. : D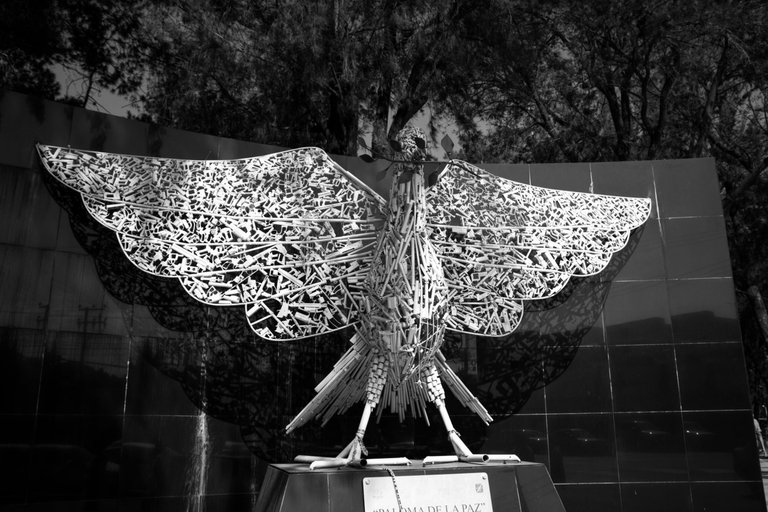 >_ Por cierto, en los próximos días voy a salir unos días de vacaciones junto a mí esposa. La idea es salir juntos y olvidarnos un poco de la rutina diaria. Quizá conocer algunos lugares nuevos y desestresarnos lo más que se pueda. ¡Una excelente oportunidad para tomar fotos!
Eso es todo por el momento amigos, un saludo y excelente inicio de semana.
>_ By the way, in the next few days I'm going to go on vacation with my wife for a few days. The idea is to go out together and forget a bit about the daily routine. Maybe get to know some new places and de-stress as much as possible. An excellent photo opportunity!
That's all for the moment friends, a greeting and an excellent start to the week.

// Hive // Twitter // Facebook //
// Instagram // Movescount // Strava // Lbry //
---
---