What do you think about this Telos chart?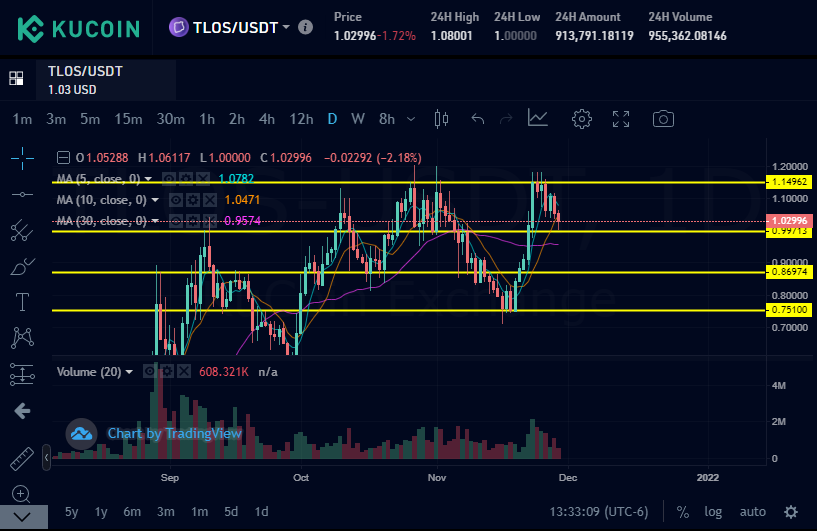 Hi there,
How's it going? It's NEO here :)
I hope you all well. I am not a profesionall trader but I have learned a bit here and there about charts and would like to ask someone who is more deep in it.
Was just wondering about this TLOS/USDT chart on Kucoin. I've heard a lot of good opinions about this project and would like to see what other traders think about it too.
My opinion is this:
It touched the bottom support which is 0.75100
Nicely jump up and cross 0.86974 and 0.99713
Stopped at resistance 1.14962
Go down to support 0.99713
And now what? I guess it should go up again and try to retest that top there, right?
Let me know in comments what do you think.
Thanks for reading.
/NEO
Posted Using LeoFinance Beta
---
---