Telos faucet just opened up on Stakely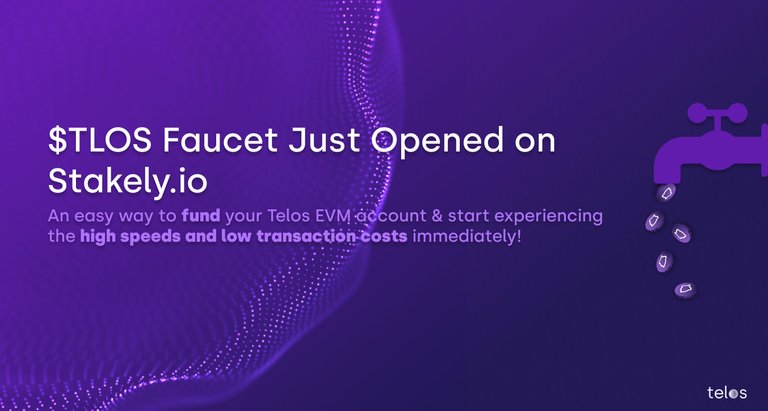 Hi there,
How's it going? It's NEO here :)
Would you like to to have a bit of free Telos token? :)
This tool offers an easy way to fund your #Telos EVM account and start experiencing the high speeds and low transaction costs of the #TelosEVM immediately.
Steps:
Add Telos EVM Mainnet to your MetaMask at http://chainlist.org
Have less coins in your wallet than the faucet sends
Go to http://Stakely.io/faucet
Find the #TLOS token, click Request
Enter your Telos EVM Address and post the #Tweet
Receive TLOS!
Enjoy :)
Posted Using LeoFinance Beta
---
---