Swans and Gulls

Swans, most beloved, graceful birds. Like storks in spring, the arrival of the swans is expected in late autumn. When the first birds are spotted on the beach, they are in the news. Instantly photos are shared in social media. I know they will stay for few months and taking the advantage of a nice day, I took the camera and off me went to the beach.
To my delight, it wasn't crowded. There were people walking on the beach, some coming specially to see and photograph the swans, but not so many and I could snap pictures from a distance without photobombing. Which is not entirely true, because the seagulls were in abundance and they did quite a lot of photobombing.
But first I saw one young swan swimming alone away from the group.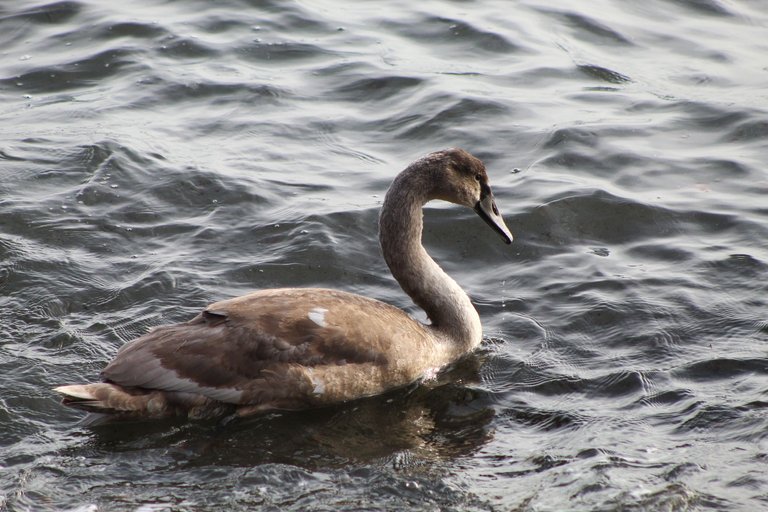 It was in the shallow waters and next picture gives a bit of impression of the rough water, but it was just a small wave.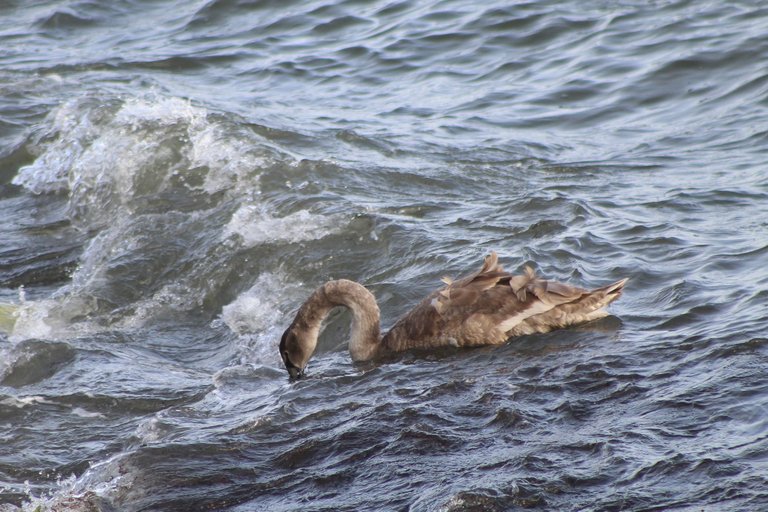 When I said it was away from the group, I realized I don't know how the flock of swans is called. You see, each flock of birds got its specific name/s and I looked in a site that shed some light.
There are a few different terms for a group of swans, depending on where they are and what they're doing at the time. A herd, bevy or flock of swans are the most popular terms. Swans in flight are often called a wedge or a flight, and swans on the ground are sometimes called a bank, likely because they flock next to the banks of rivers and lakes.
Source.
So, the young swan was away from the bank of swans, I could say. Interesting to know the other terms used and I like the most a ballet of swans. Of course it must be related to the well known Swan Lake ballet.
Now looking a bit further, I saw the bank of swans among the seagulls. Oh, and some pigeons on the shore as well.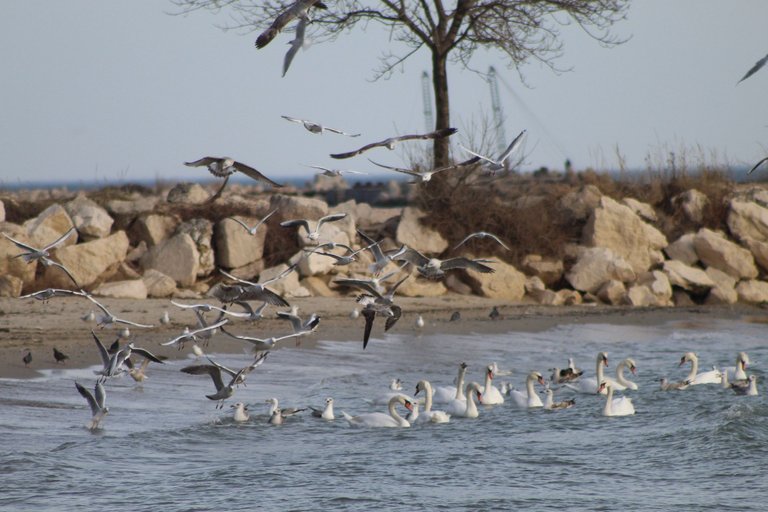 And people too.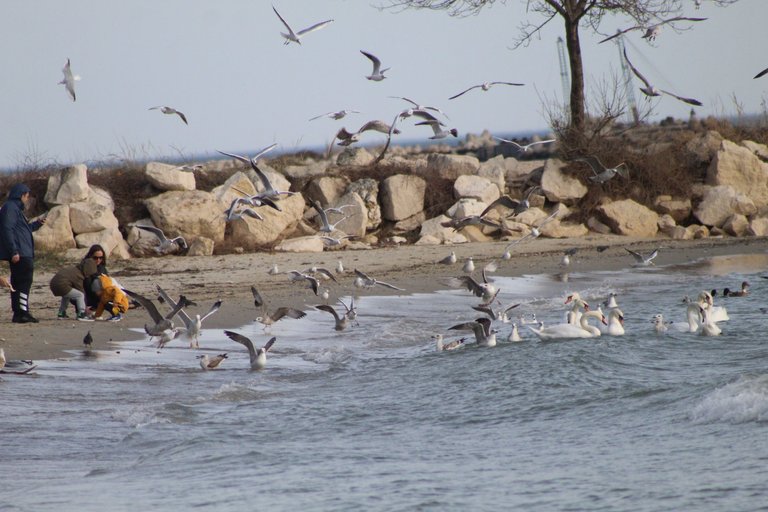 There is always this frenzy about the gulls and while the swans are swinming casually, the gulls were catching the food tossed by the people and caused such a kerfuffle.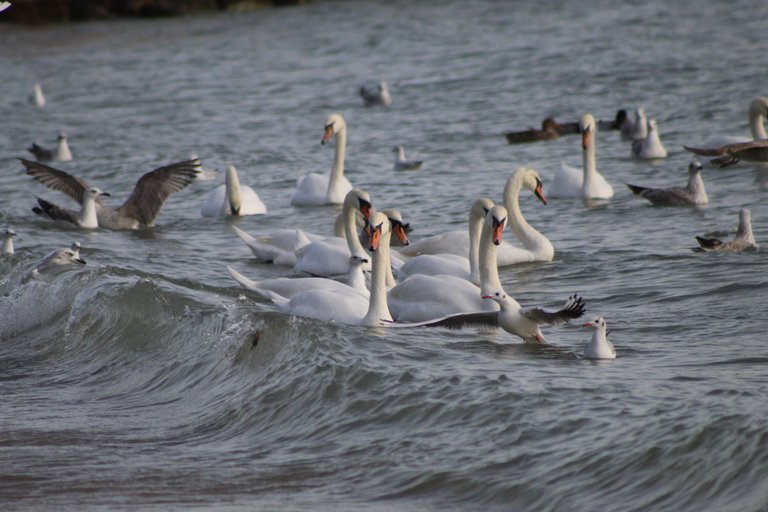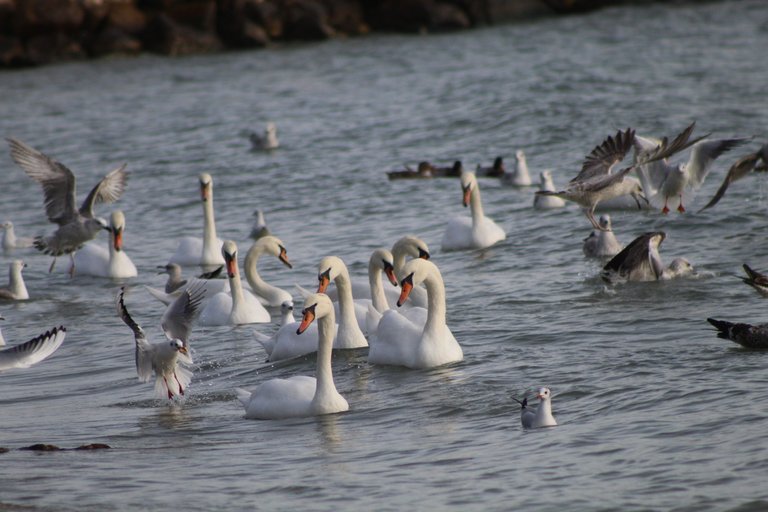 It was hard, almost impossible to focus only on swans and got them in frame alone.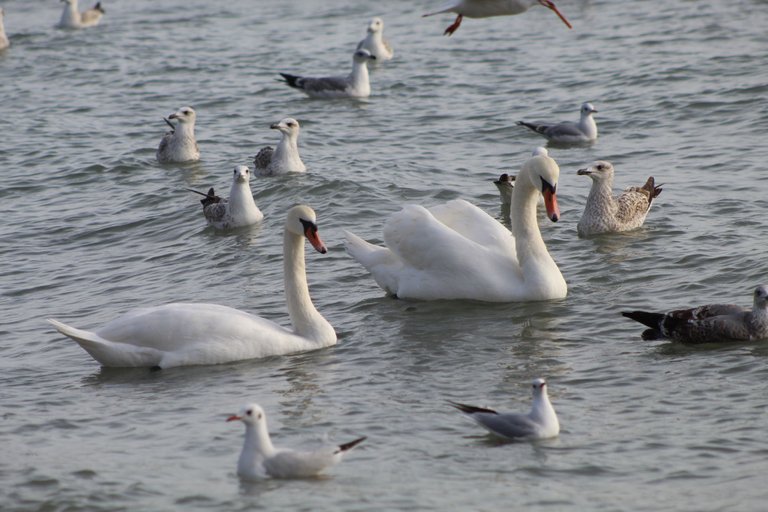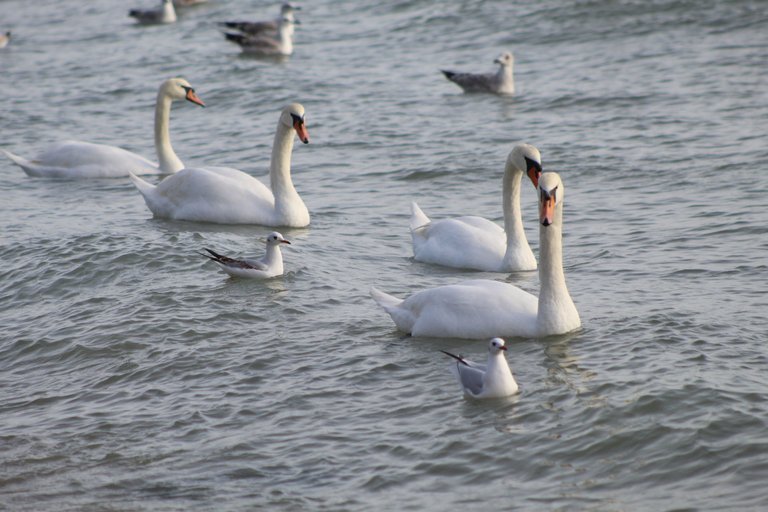 Somehow these small gulls reminded me of the pilot ships escorting the big vessels.
And off. Lots of actions shots. All I had to do is to press the button of the camera.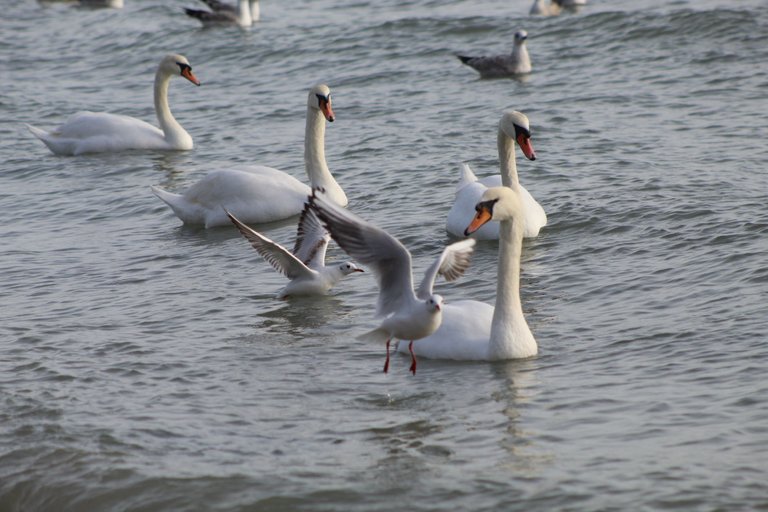 And some cropped images to end with.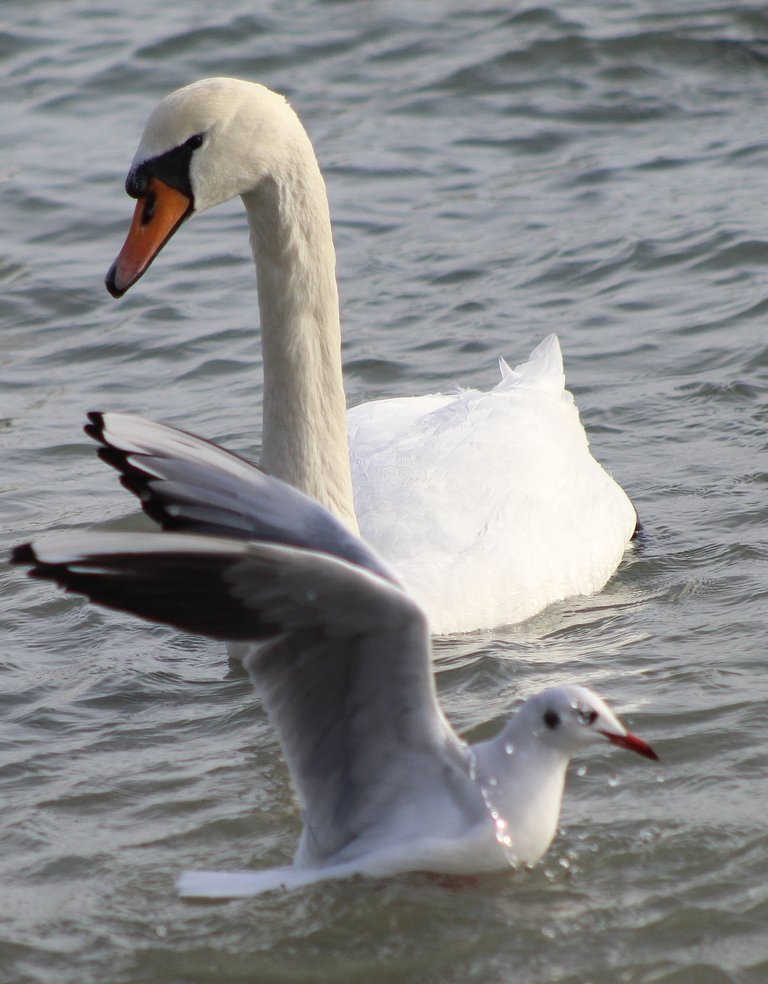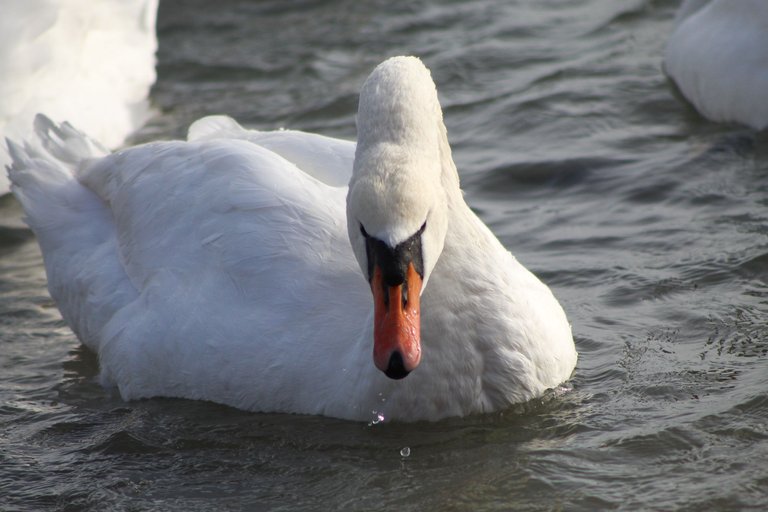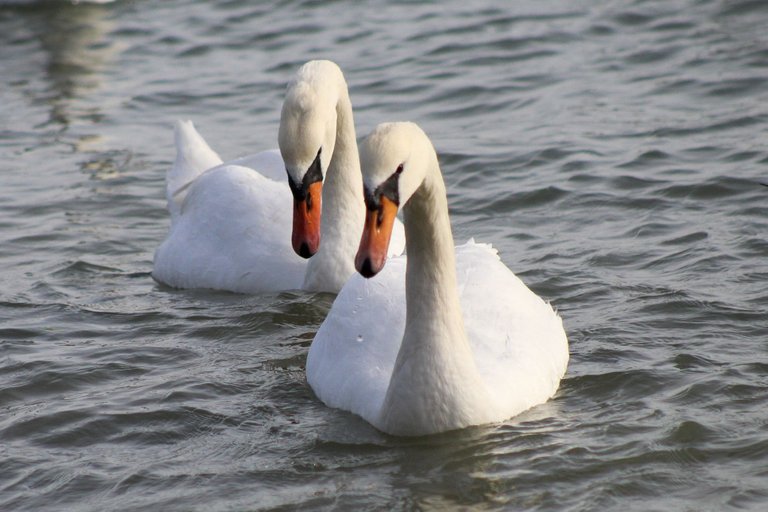 And that is all for now. If you liked my post and photos, stay tuned, more will come in the next posts.
Some of my photos can be found on my Facebook and FB Group Brirds in Bulgaria.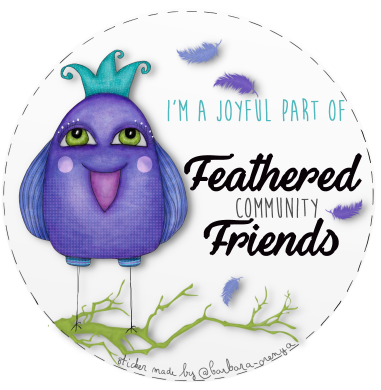 banner and feather divider created by @barbara-orenya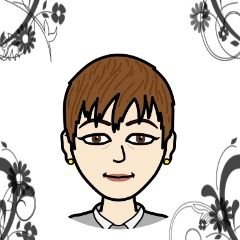 Thank you for viewing.
If you like to share your thoughts you can leave a comment.

---
---