Gracias a Hive por hacer posible mi nueva adquisición para seguir creciendo. // Thanks to Hive for making my new acquisition possible to continue growing. [ESP - ENG]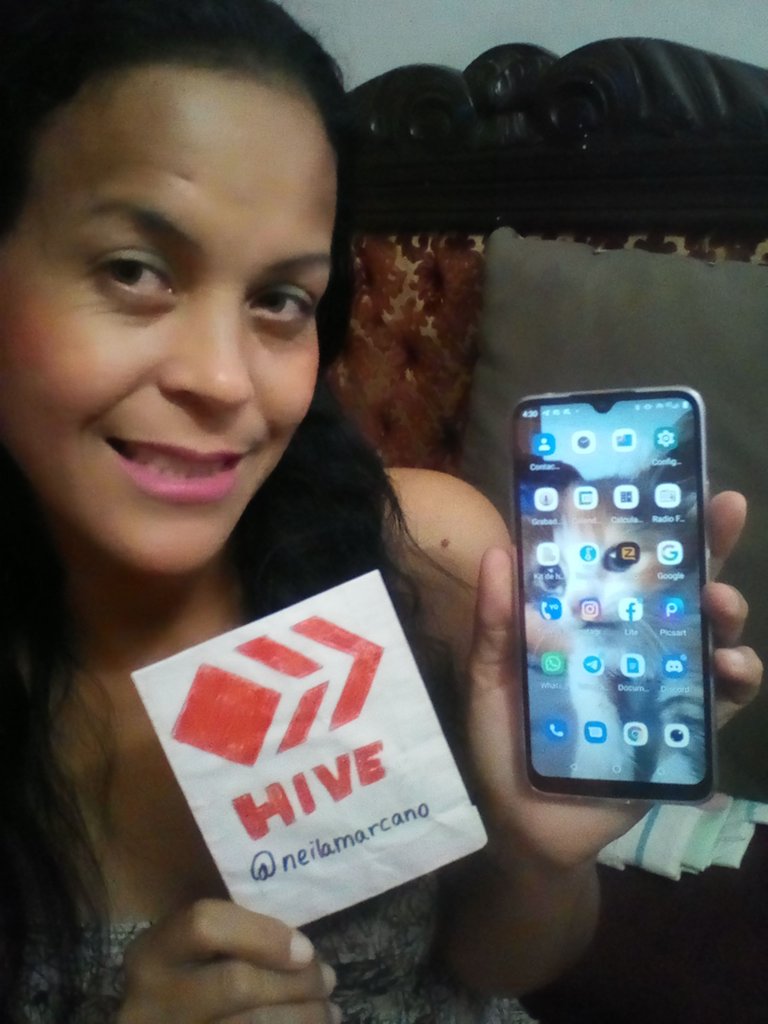 ---
Hola a todas esa gente buena de Hive, hagamos el bien sin mirar a quién.
Hello to all those good people of Hive, let's do good without looking at whom.
📱📱📱📱📱🎁🎁📱📱📱📱📱
---
Gracias a Hive un sueño hecho realidad/ Thanks to Hive a dream come true
Hoy quiero compartir con ustedes, lo emocionada que estoy, por haber tenido la oportunidad gracias a Hive de adquirir mi equipo telefónico, no sé si se acuerda que siempre le hacía mención en las condiciones de mi equipo Yezz, el día a día que sufría, cada vez que hacía uso de él, cuando lo usaba debía llenarme de paciencia y optimismo. Pero la fe en lograr este sueño, hecho realidad, gracias a las bondades que nos brinda Hive. Fue una larga espera, pero valió la pena.
Today I want to share with you, how excited I am, for having had the opportunity thanks to Hive to acquire my telephone equipment, I do not know if you remember that I always made mention in the conditions of my Yezz equipment, the day to day I suffered, every time I used it, when I used it I had to fill myself with patience and optimism. But the faith in achieving this dream, come true, thanks to the goodness that Hive gives us. It was a long wait, but it was worth it.
---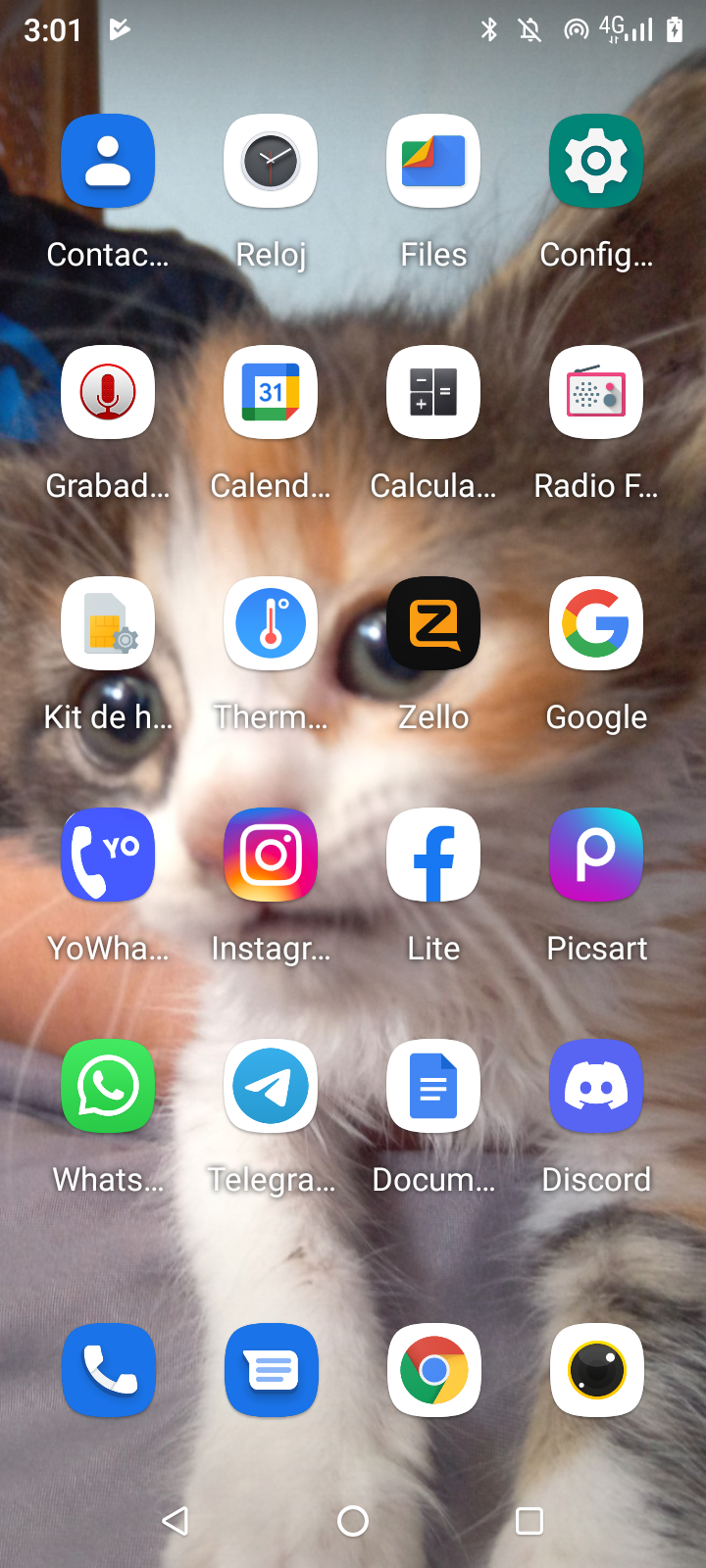 Aporte en grande para seguir creciendo/ A large contribution to continue growing
Este equipo, viene a complementar un sin fin de herramientas tecnológicas, que me permitirán desarrollarme mejor en Hive, he pasado todo el día de hoy descargando APPS útiles para tal fin. Creo que elegí un buen equipo, tiene buena cámara, capacidad de memoria interna y externa, es práctico y se adapta a mis necesidades, además lo conseguí con unos obsequios auriculares, vidrio hidrogel y el famoso PopSockets. Creo que fu lo mejor que pude haber hecho, todo fue posible a la circunstancial subida del Hive, eso me ayudó bastante, ya que tenía esos ahorros con tal fin, pero en meses anteriores no había podido concretar. Gracias a los amigos de @rutacambios por ser siempre consecuente y el cambiador número uno de mi preferencia. Gracias chicos. Les digo, que nunca es tarde para alcanzar los sueños.
This team, comes to complement a myriad of technological tools that will allow me to develop better in Hive, I spent all day today downloading useful APPS for this purpose. I think I chose a good team, has a good camera, internal and external memory capacity, is practical and suits my needs, plus I got it with a gift headphones, hydrogel glass and the famous PopSockets. I think it was the best I could have done, everything was possible to the circumstantial rise of the Hive, that helped me a lot, since I had those savings for that purpose, but in previous months I had not been able to realize. Thanks to the friends of @rutacambios for always being consistent and the number one changer of my preference. Thanks guys. I tell you, it's never too late to achieve your dreams.
---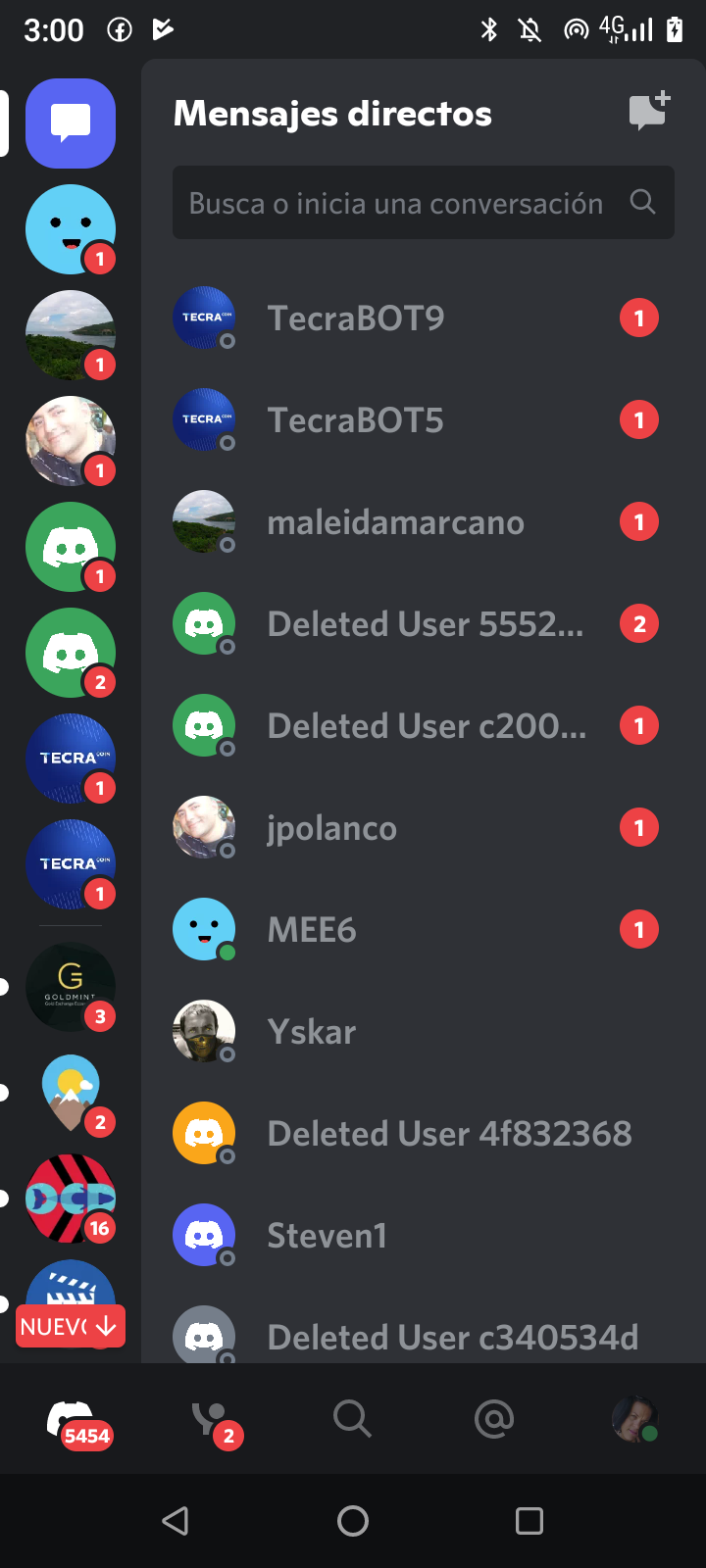 Por fin pude tenerte/ I could finally have you
Con mi teléfono anterior, no me era posible descargar el discord, ya que no poseía espacio, lo hacía con el teléfono pero por la web, era para mí un suplicio utilizarla, está aplicación me dio el dolor de cabeza en todo este tiempo, esa era unas de las razones que no podía promocionar mis proyectos de Hive en discord. Y cuando lo lograba era toda una odisea de paciencia, tolerancia, ganas y poder. Gracias a Hive ya no voy a pasar más por eso, fue una de las APPS que descargue de primero, para darle un sin fin de uso, ahora sí voy con todo Hive, y eso es posible gracias a ti. Yupi...
With my previous phone, it was not possible for me to download the discord, since I had no space, I did it with the phone but through the web, it was for me an ordeal to use it, this application gave me the headache in all this time, that was one of the reasons that I could not promote my Hive projects in discord. And when I did it was a whole odyssey of patience, tolerance, desire and power. Thanks to Hive I will not go through that anymore, it was one of the APPS that I downloaded first, to give it endless use, now I go with all Hive, and that is possible thanks to you. Yippee...
---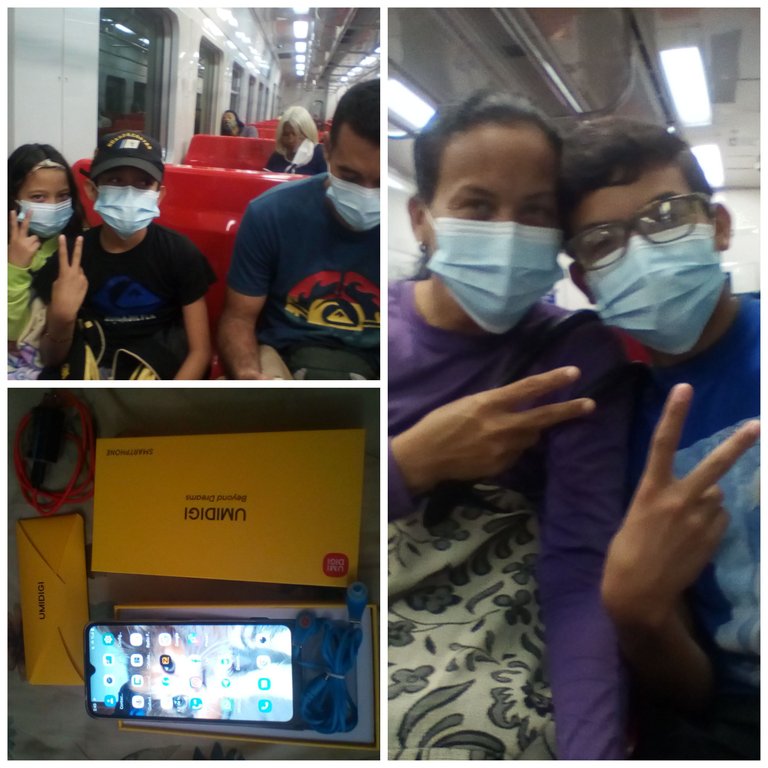 Mis cómplices/ My accomplices
El día de ayer, fue todo un ajetreo, corre para acá, para allá, viendo aquí y allá, para encontrar el equipo con mejor oferta y que se adaptara para mís proyectos en Hive. Esa bella familia que me gasto, no me puedo quejar de ellos, ayer me acompañaron por toda Caracas en búsqueda de mi equipo ideal. Me daban sugerencias e ideas. Caminamos y anduvimos en el metro, fuimos a Catia, Capitolio, Plaza Venezuela, Sabana Grande, Chacaito. Pero toda historia tiene un final feliz, todos concretamos que el teléfono UMIDIGI A11, era la mejor opción a nuestras necesidades y presupuesto. Gracias familia los amos desde lo más profundo de mi corazón, gracias por siempre estar allí.
Yesterday, it was a hustle and bustle, running here and there, looking here and there, to find the equipment with the best offer and that would suit my projects in Hive. That beautiful family that I spend, I can not complain about them, yesterday they accompanied me all over Caracas in search of my ideal equipment. They gave me suggestions and ideas. We walked and rode the subway, we went to Catia, Capitolio, Plaza Venezuela, Sabana Grande, Chacaito. But every story has a happy ending, we all agreed that the UMIDIGI A11 phone was the best option for our needs and budget. Thank you family love you from the bottom of my heart, thank you for always being there.
---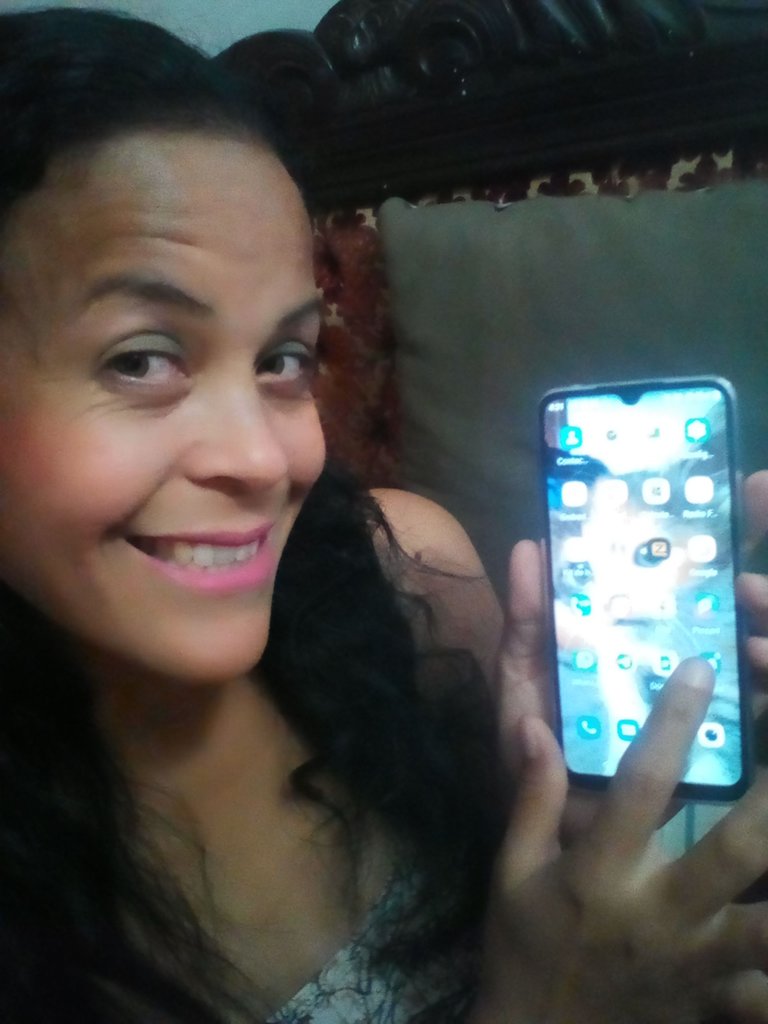 Necesario es vencer/ It is necessary to overcome
Aquí me encuentro, haciendo uso para mí primer escrito desde mi equipo telefónico obtenido gracias a Hive. Les digo que he notado una inmensa diferencia a la hora de teclear y acceder a funciones como dije anteriormente, se me hacía imposible. No tengo excusa de ahora en adelante, solo debo seguir proyectándome, dando lo mejor de mi, creando contenidos de calidad. Me aferró al lema de nuestro insigne héroe José Félix Ribas, no podemos optar por vencer o morir, necesario vencer. Seguiré venciendo a pesar de las dificultades.
Here I am, making use of my first writing from my telephone equipment obtained thanks to Hive. I tell you that I have noticed a huge difference when typing and accessing functions as I said before, it was impossible. I have no excuse from now on, I just have to keep projecting myself, giving my best, creating quality content. I cling to the motto of our distinguished hero José Félix Ribas, we cannot choose to win or die, it is necessary to win. I will continue to win despite the difficulties.
---
Gracias Hive por esta bendición... Infinitamente feliz, gracias a Ti.
Thank you Hive for this blessing.... Infinitely happy, thanks to You.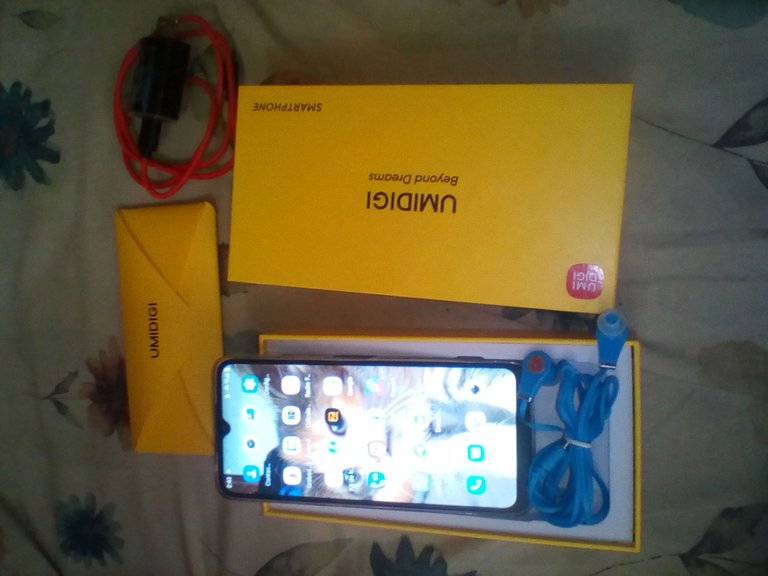 Gracias familia de Hive por leerme, continuemos en la búsqueda de nuestros sueños, no los abandonemos.
Thank you Hive family for reading me, let's continue in the pursuit of our dreams, let's not abandon them.
Chao, hasta otro encuentro. Espero seguir deleitándolos con mi miel exquisita.
Bye, until another meeting. I hope to continue delighting you with my exquisite honey.
Las fotos son de mi autoría, tomadas de mis teléfonos Yezz y UMIDIGI. El collage fue realizado con PicsArt.
The photos are my own, taken from my Yezz and UMIDIGI phones. The collage was made with PicsArt.
Translated with www.DeepL.com/Translator (free version)
---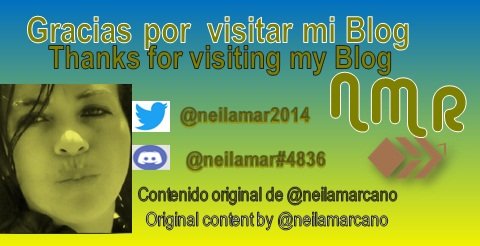 ---

---
---