[ESP][ENG] 😽😽😸Presentándome como super Binnki // Introducing myself as super Binnki😸😻😻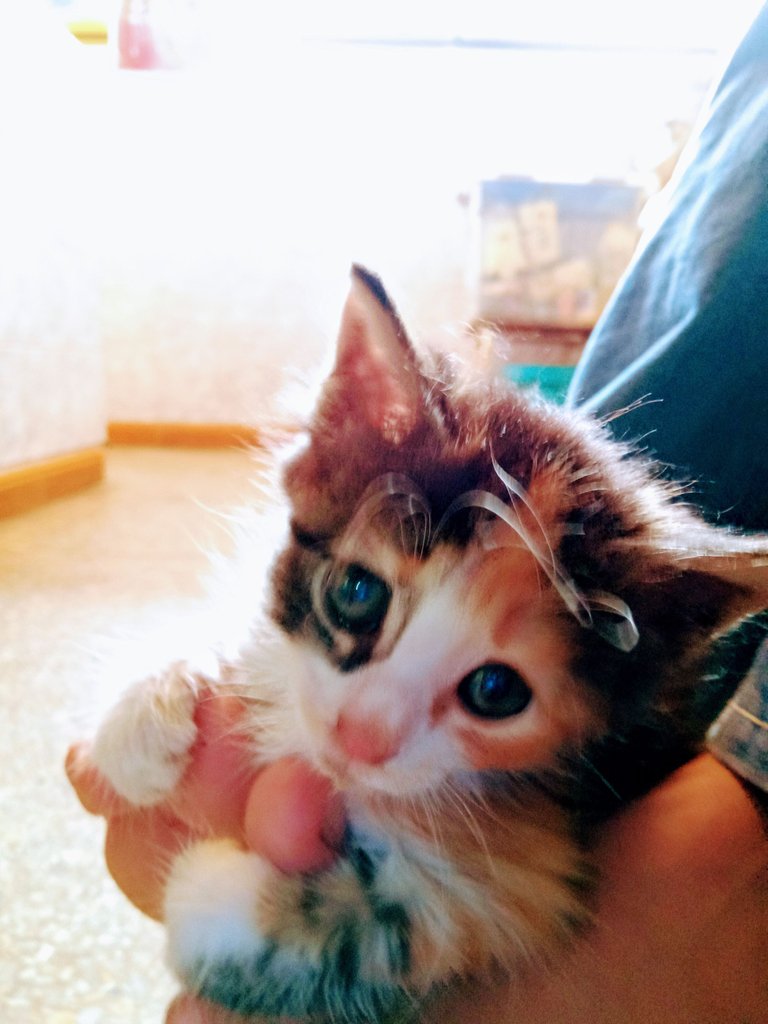 Hola a toda mi gente buena de la colmena, amante número uno de las más bellas mascotas. El día de hoy les voy a presentar una de mis mascotas, muy lindo por cierto. Se trata de súper Binnki.
Hello to all my good people of the hive, number one lover of the most beautiful pets. Today I am going to present you one of my pets, very cute by the way. This is Super Binnki.
Es uno de nuestro miembro de la familia más reciente. Vino de una pareja de gatos callejeros, muy bonitos por cierto. Nació el 20 de agosto, en una población llamada la Chica, como a 20 minutos a pie desde Mariguitar, estado Sucre, Venezuela. Mis hijos se enamoraron de él al verlo, de inmediato fueron corriendo a casa de mi abuela en la Chica que habían visto un gatito hermoso, en casa de mi tío Hebert. Me dijeron que hablaron con él para adoptarla, y este acepto. Todos los fines de semana lo íbamos a visitar.
He is one of our newest family member. He came from a couple of stray cats, very cute by the way. He was born on August 20th, in a town called La Chica, about 20 minutes walk from Mariguitar, Sucre state, Venezuela. My children fell in love with him when they saw him, they immediately went running to my grandmother's house in la Chica that they had seen a beautiful kitten, at my uncle Hebert's house. They told me they talked to him about adopting it, and he accepted. Every weekend we went to visit him.
---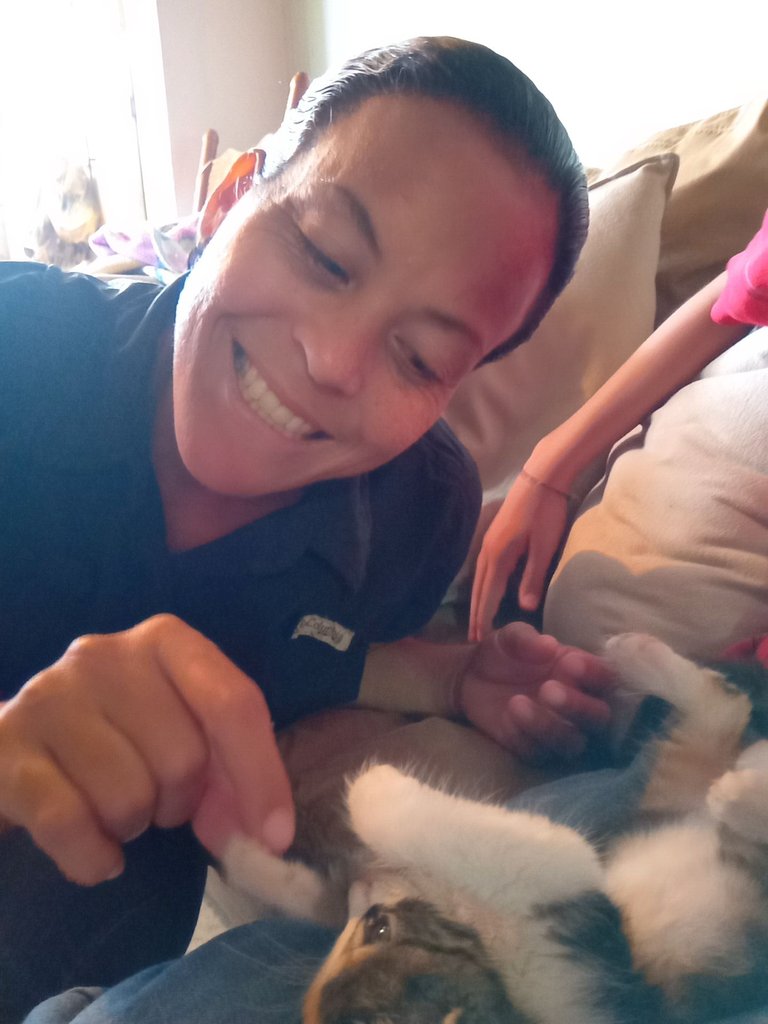 El 10 de septiembre, mi tío decidió darnoslo, desde esa fecha hasta la actualidad, ha sido un amor, sus ocurrencias, su manera de ser, de verdad que nos cautiva. El es tan educado, juguetón, cariñoso, le gusta que lo mimen y le den mucho cariño. A todos desde el más chiquitos hasta el más grande nos tiene endulzado.
On September 10, my uncle decided to give him to us, from that date until today, he has been a love, his witticisms, his way of being, he really captivates us. He is so polite, playful, affectionate, he likes to be pampered and given a lot of affection. He has sweetened all of us, from the smallest to the biggest.
---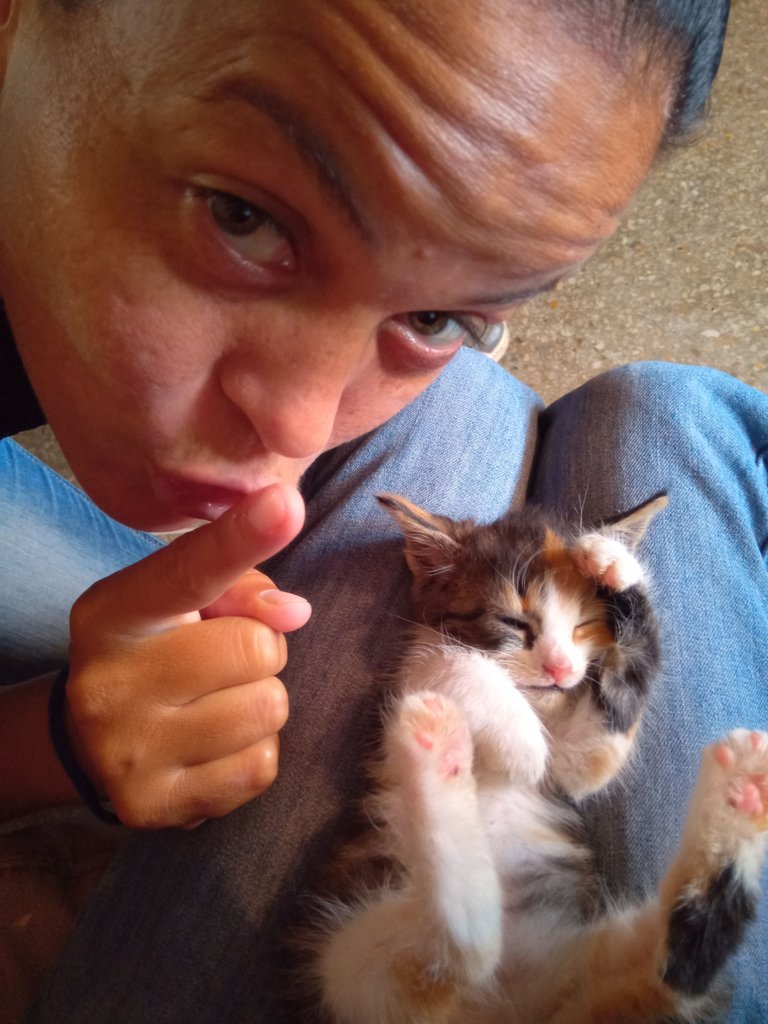 Se las lleva bien con todos nosotros, lo consentimos tanto que se queda dormido en las piernas y no podemos movernos, ni hacer mucha bulla, se ve tan tierno que nos da dolor levantarlo. Lo estamos malcriando demasiado.
He gets along with all of us, we spoil him so much that he falls asleep on our legs and we can't move or make a lot of noise, he looks so cute that it hurts to pick him up. We are spoiling him too much.
---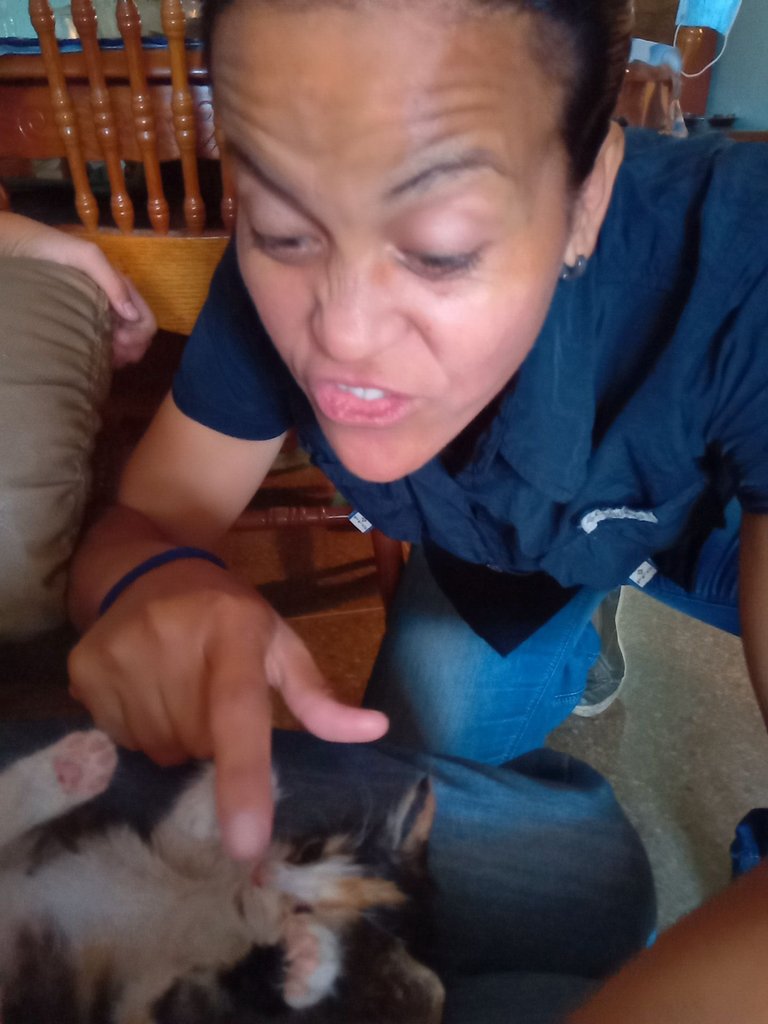 Hay veces, que lo saco un poco de la rutina y lo tiendo a despertar, para jugar con él, es que es tan hermoso que provoca fastidiarlo de vez en cuando. Y cuando lo fastidio mucho, saca sus garras y pequeños dientes, pero sin arañarme, ni morderme, lo hace muy leve, como de advertencia, si me sigues molestando te voy a morder y arañarte. Jajajaja como lo disfruto.
There are times when I take him out of the routine and I tend to wake him up, to play with him, he is so beautiful that I tease him from time to time. And when I annoy him a lot, he takes out his claws and small teeth, but without scratching or biting me, he does it very lightly, as a warning, if you keep bothering me I will bite and scratch you. Hahahaha how I enjoy it.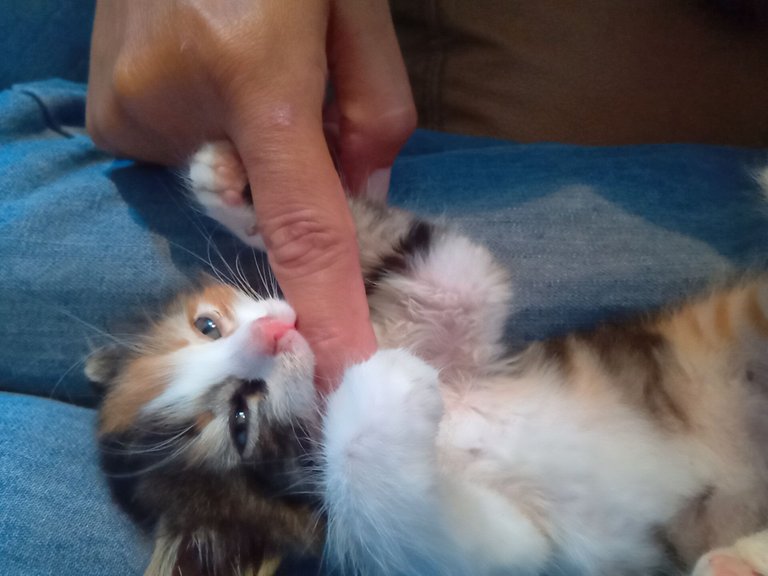 ---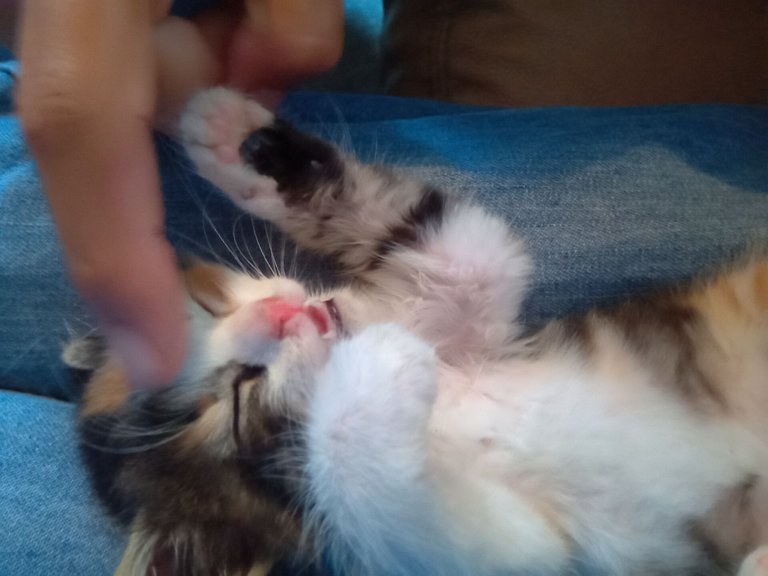 Le encanta que le acaricien la carita, inmediatamente se hace el dormido. Sin mencionar que tiene unos poses para dormir, muy elegante. La elegancia lo caracterizan con el contraste de su color y ojos. Un modelo sofisticado, no cualquiera, el glamour se nota.
He loves to have his little face stroked, he immediately pretends to be asleep. Not to mention that he has very elegant sleeping poses. Elegance characterizes him with the contrast of his color and eyes. A sophisticated model, not just anyone, the glamour shows.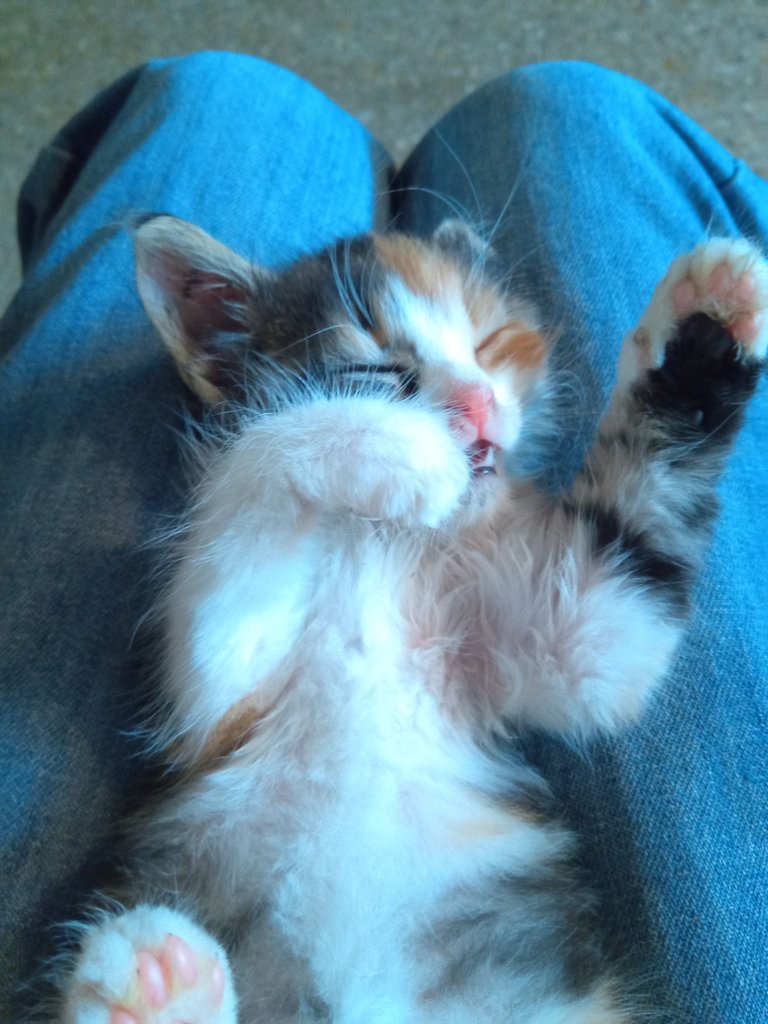 ---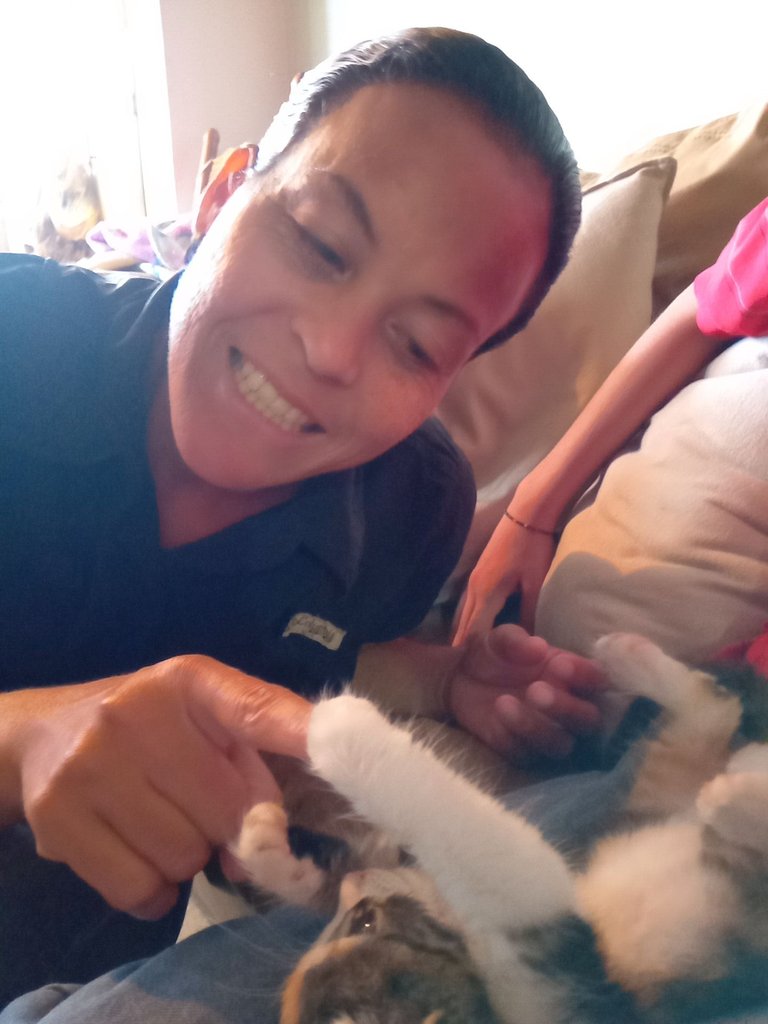 Es muy cortes y educado, si le colocas el dedo, trata de agarrartelo para saludarte muy gentilmente, es como que supiera que lo están saludando.
He is very polite and courteous, if you put your finger on him, he tries to grab it to greet you very gently, it is as if he knows he is being greeted.
---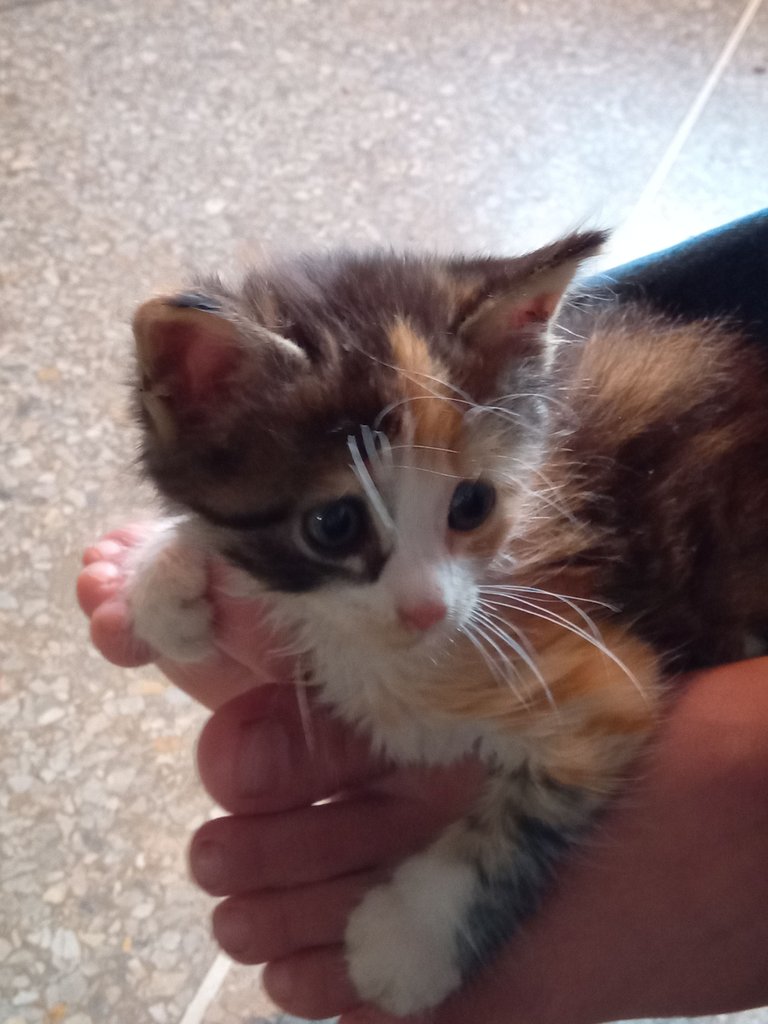 Le encanta que lo fotografíen, pareciese que se colocará expresamente para ello. Tiene esos pose que cautivan a los amantes de gatos específicamente.
He loves to be photographed, it seems as if he will pose expressly for it. He has those poses that captivate cat lovers specifically.
---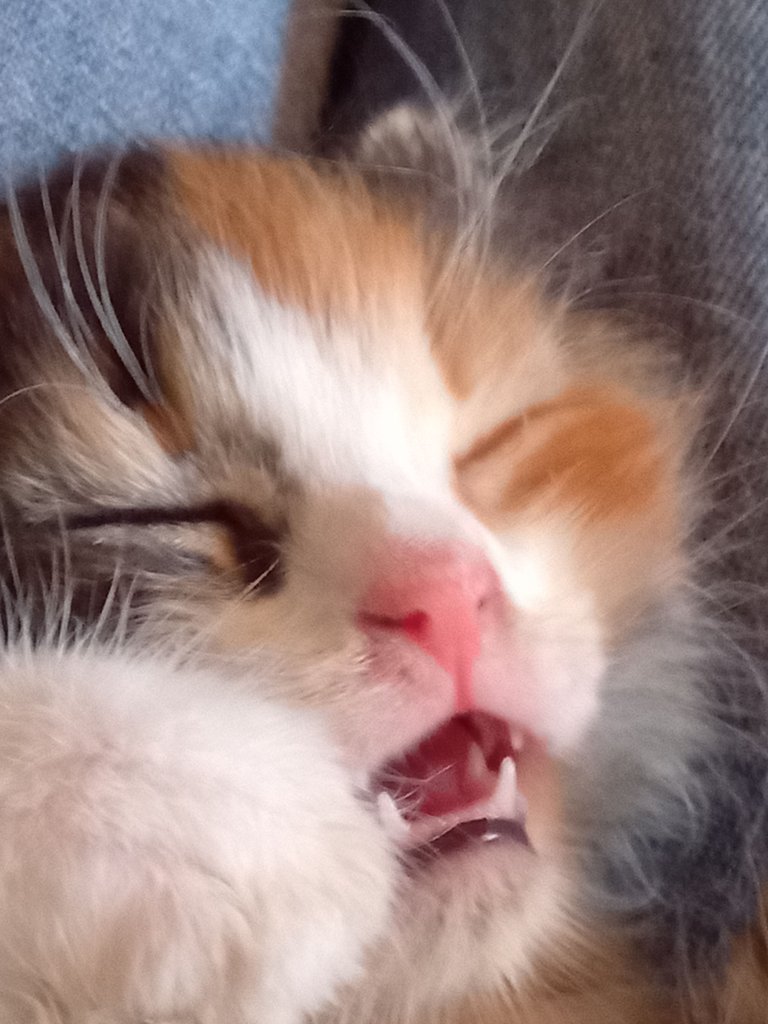 Sin dejar de mencionar, que cuando el cansancio lo vence, se queda muy dormido con la boca muy abierta. Jajajaja que curioso.
Not to mention, when fatigue overcomes him, he falls asleep with his mouth wide open. Hahahaha how curious.
Buenos mis amantes de nuestro amigos fieles, es todo por hoy del súper Binnki. Chao hasta la próxima.
Good my lovers of our faithful friends, that's all for today from the super Binnki. Bye until next time.
---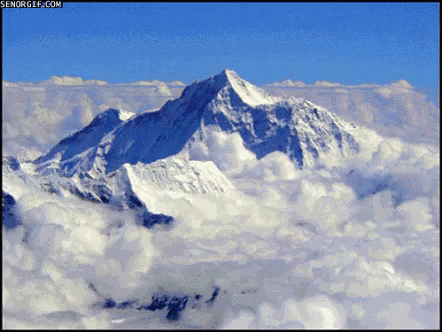 Foto tomada con mi teléfono Umidigi.
Photo taken with my Umidigi phone.
Translated with www.DeepL.com/Translator (free version)
---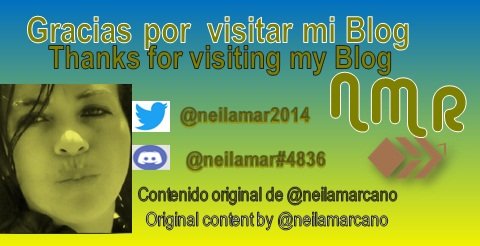 ---

---
---