NeedleWorkMonday's WIP Challenge Weekly Prize Drawing!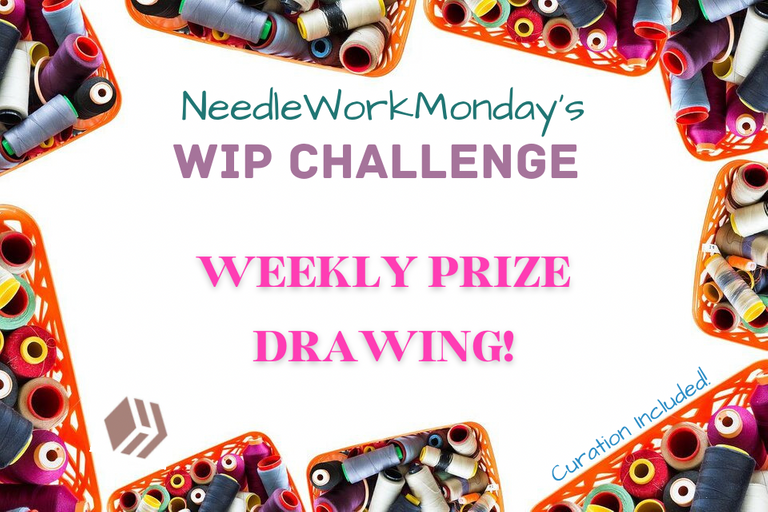 photo source
It's that time again folks!
For those who participated in the second week of our WIP Challenge from Friday July 8th thru Friday July 15th, your name was put into a drawing to win some Hive and HBD! 😆🥳
We had an amazing number of 26 participants this week! Way to Go Needleworkers!! 😃
The following were included: @apunawu, @tere.alv, @jonalyn2020, @bimpcy, @neumannsalva, @racn, @multifacetas, @devyleona, @kesityu.fashion, @smilestitches, @yolimarag, @blezyn, @creacioneslelys, @lrscarmen, @kattycrochet, @inici-arte, @chacald.dcymt, @gladymar1973, @monica-ene, @philomenob, @nellyhope, @carolycesar15, @imena, @jurich60, @fiberfrau, @lauramica


Congratulations Ladies!!! 🎉
You have each received 1 HBD & 3 Hive!!! 🤩
You each will also be added on as a 5% beneficiary of this post!
Let's take a look at what these ladies presented this week…
Needle Work Monday WIP Challenge - Some drawbacks in making the "easier" project. / Algunos inconvenientes en la confección del proyecto "más fácil". 😵😅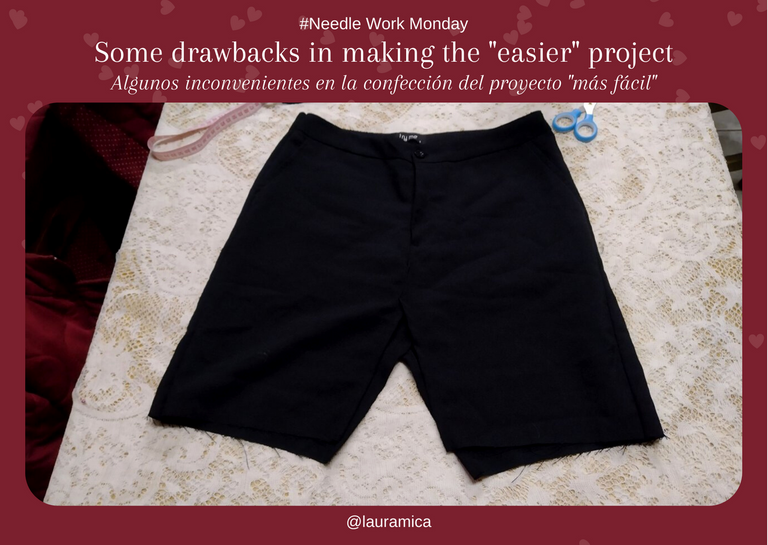 @Lauramica faced a bit of difficulty while in the process of changing a pair of shorts into a skirt with flare. Unfortunately she ended up ripping the fabric but in the end this WIP will still be able to become a COMPLETE. Laura now realizes she just has to manage her time in order for her projects to turn out well.


---
NeedleWorkMonday WIP Challenge || INTRODUCING MY UNFINISHED PROJECTS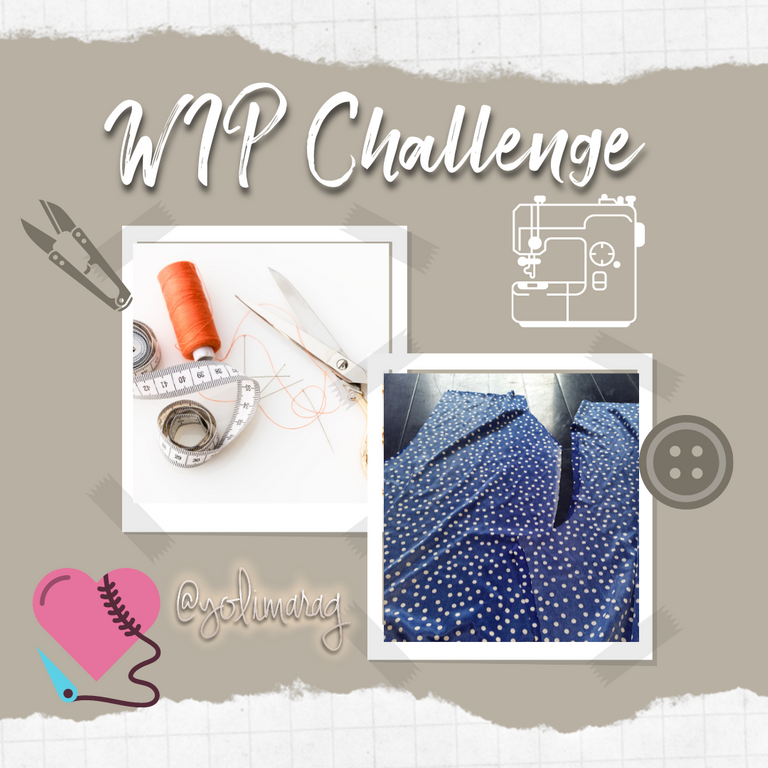 This week @yolimarag introduced us to two WIPs she plans to get done. I really like the material and description of those trousers she's making. She will also be finishing a blouse. She is happy to have joined the challenge as it was what she needed to get going on these projects.


---
Wip braided blouse part III ( finished Wip project) / ( Esp/Eng)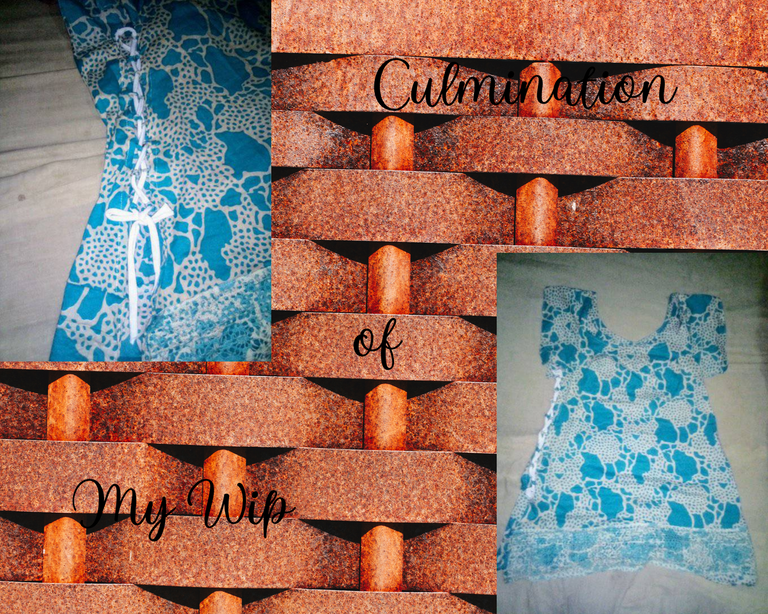 There's a Congratulations in order for @lrscarmen for finishing her WIP 🥳! She shared with us the final stage of adding some reinforcements and making the fabric cord. We're happy she was able to complete her blouse.


---
WIP desafío: Amigurumi de chef parte I / WIP challenge: Chef Amigurumi part I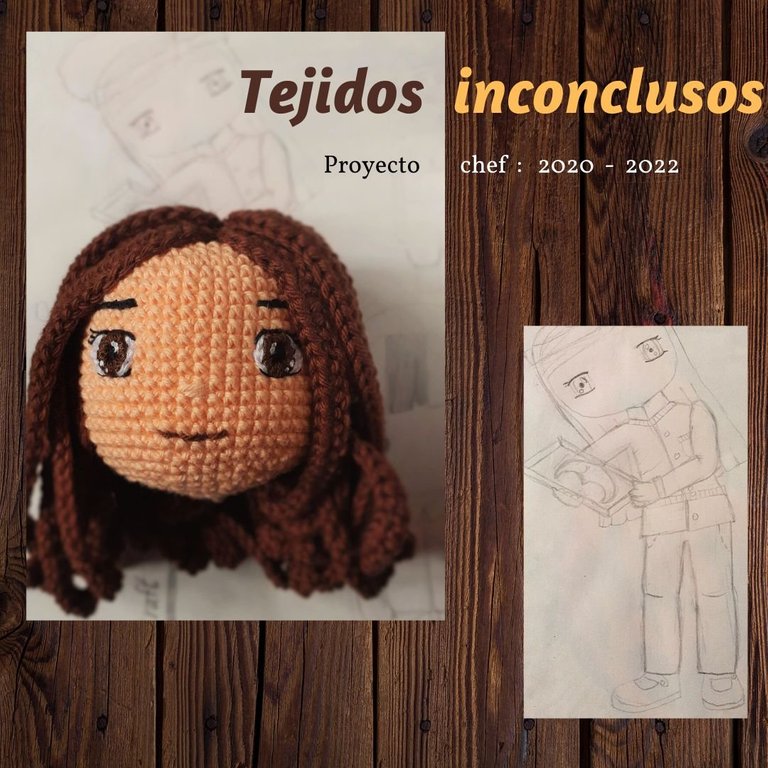 Oh, she's gonna be the cutest amigurumi chef! @Inici-arte held on to this project which stemmed from a custom order in hopes to finish it. Finally, she is out of the bag and ready to be made whole.


---
Thank you all for participating in this challenge! We hope it continues to encourage you to move forward with your projects bringing back the zeal you once had for them. 😊
Remember, our goal is to turn those WIPs into COMPLETES! If we just focus on getting a bit further each time we work on them we can succeed and achieve our goals!! Even if you don't get to the complete part at least you took the time get started on them again.
We'll see you right here next week for another round of prize drawings! 😍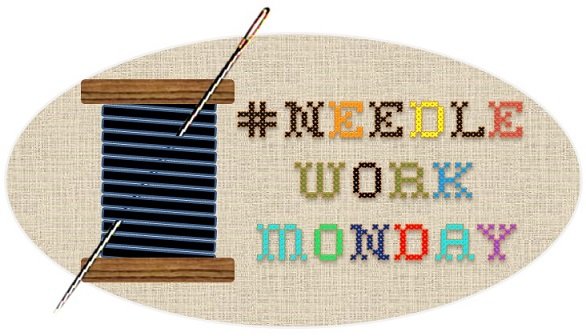 Join our Discord channels!
NeedleWorkMonday Founder:
Administrator:
Moderator:
Community Builders:
Today's prize drawing/curation was written by @crosheille ~
---
---