NeedleWorkMonday Featured Posts #153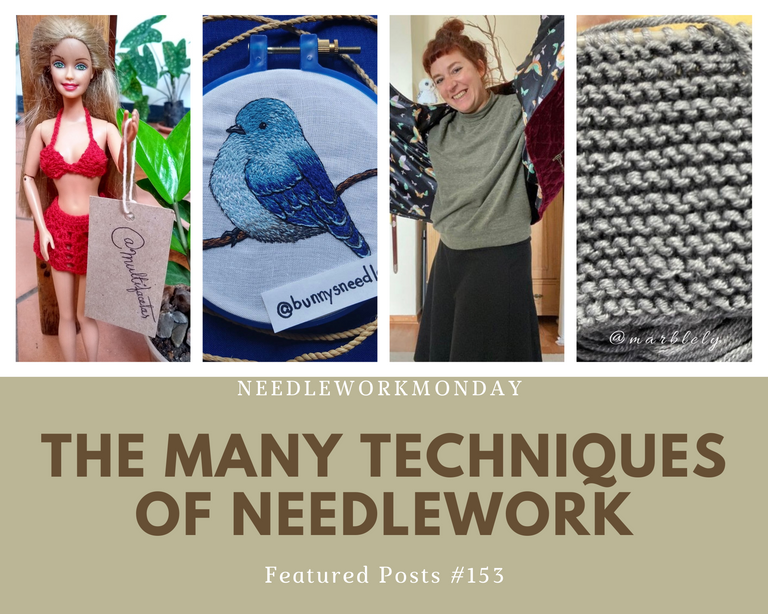 Greetings to all needle artists and supporters!
Welcome to NeedleWorkMonday Community's
153rd Featured Posts!
This is a weekly curation showcasing the needlework of our very own HIVEians.
Every Monday we get together to share our love and passion for the needle arts, posting from the NeedleWorkMonday Community and using the #needleworkmonday tag. On all other days we use the #needlework tag. We enjoy each other's creations, ideas, patterns, tips and shortcuts.



𝒪𝓊𝓇 𝓂𝑜𝓉𝓉𝑜 𝒾𝓈 𝓉𝑜 𝒮𝓊𝓅𝓅𝑜𝓇𝓉 𝒶𝓃𝒹 𝐼𝓃𝓈𝓅𝒾𝓇𝑒.
Let us as a community, continue to show our love and support by visiting and commenting on each other's work while inspiring one another with the beautiful works of needle art that we do. Nothing makes a heart happier than to read a supportive comment from a fellow member!


Here are our featured posts this week:
by @multifacetas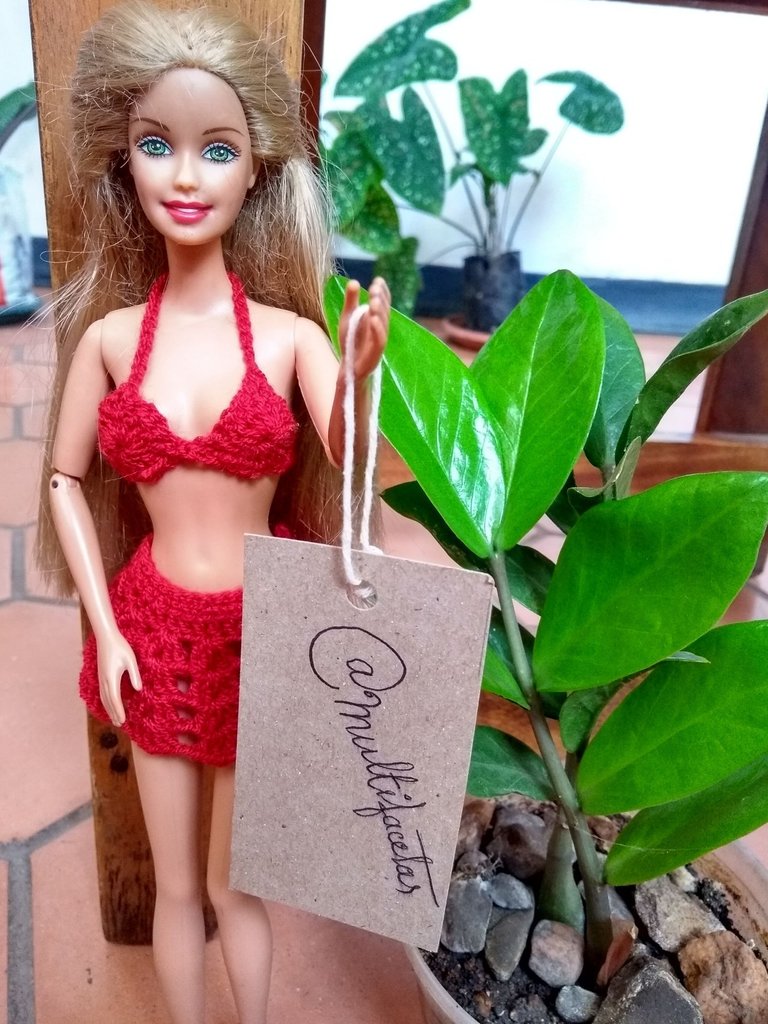 Crocheting
This beautiful Summer bikini was crocheted by @multifacetas for her daughter's favorite Barbie. Being able to pull off those tiny details so neatly is what caught my eye to this project. It was a job well done.

by @bunnysneedle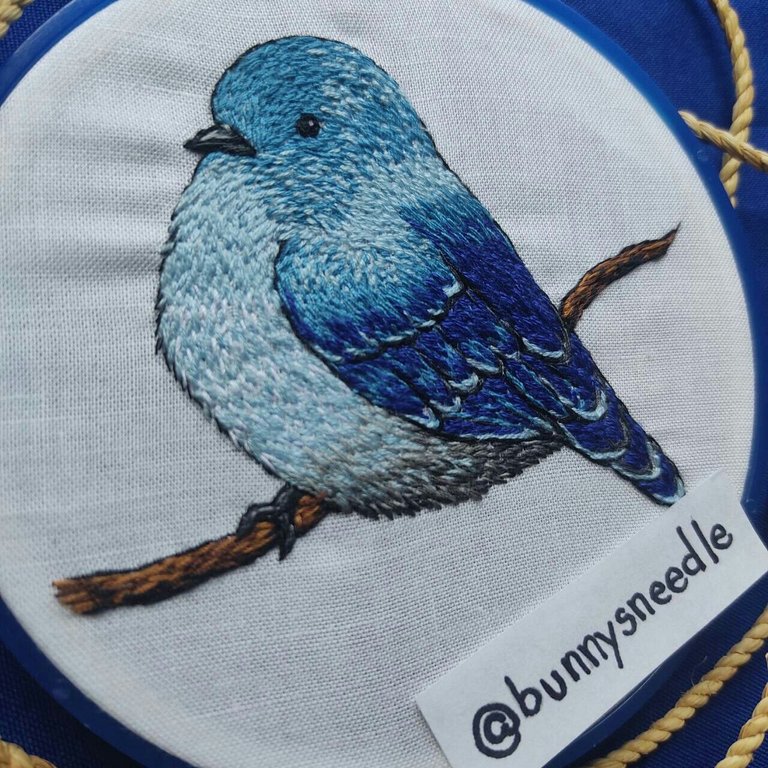 Embroidering
This adorable chubby bird was drawn and embroidered by @bunnysneedle. She uses a mixture of blue shades to create such a beautiful combination. The way she blends her colors while embroidering always leaves me amazed at the end result. Beautiful work as always.

by @neumannsalva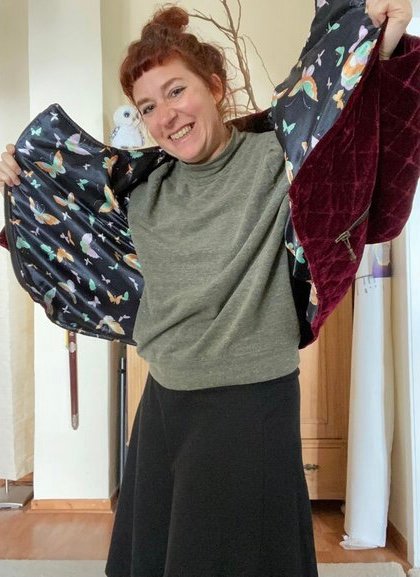 Sewing
Sewing class was back in session and @neumannsalva was able to learn and understand a few techniques that helped her complete this gorgeous velvet jacket. I adore the butterfly lining she chose for the jacket because it reminds me of her character, bright and bubbly and always ready to fly with her creative ideas.

by @marblely
Knitting
Sometimes just grabbing your needles and yarn is all you need. @Marblely just felt like knitting so she grabbed her supplies and began her moving her fingers and needles in a Continental style. She even did some work while waiting in the car. It's refreshing to not have a pattern or plan and just knit where the wind takes you.


Thank you for stopping by to view our featured posts for this week. Please stop by their posts and show them some love with a read, a comment and an upvote for sharing their handmade creations.
To see more needle arts, please check out the the NeedleWorkMonday Community and check back here with @needleworkmonday every Wednesday / Thursday for the weekly Curation posts!!
If you are a needlework artist we'd love to have you join us to share your work and inspire the Hive blockchain to give a craft a try.

Please Subscribe and Post from the NeedleWorkMonday Community for a chance to be featured and upvoted (please follow the posting guidelines in our updated FAQs)! On Mondays, please ensure that you include the #needleworkmonday tag and on other days, please use the #needlework tag (without the word Monday attached).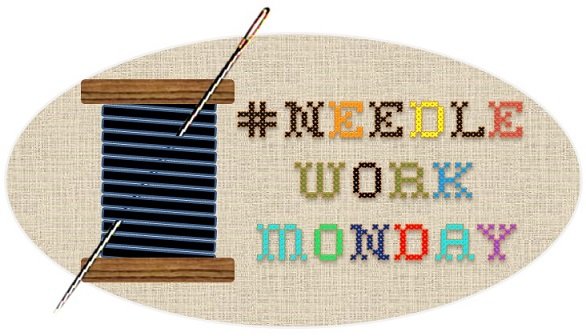 NeedleWorkMonday Founder:
Administrator:
Community Builders:
🌷 Today's curation is written by @marblely 💻🖱✍🏻
---
---