NeedleWork Your Jewelry for Mother's Day! A NeedleWorkMonday Contest!
Happy Monday Folks!
We love putting on contests and challenges for our community especially for holidays and during special occasions.
Sometimes it's hard trying to plan the time you need for creating projects as you are also preparing to carry out your normal activities and traditions with loved ones.
With this in mind we wanted to help make things easier by encouraging you to take care of two things all in one; participating in the contest by hand crafting a gift for the occasion.
I present to you…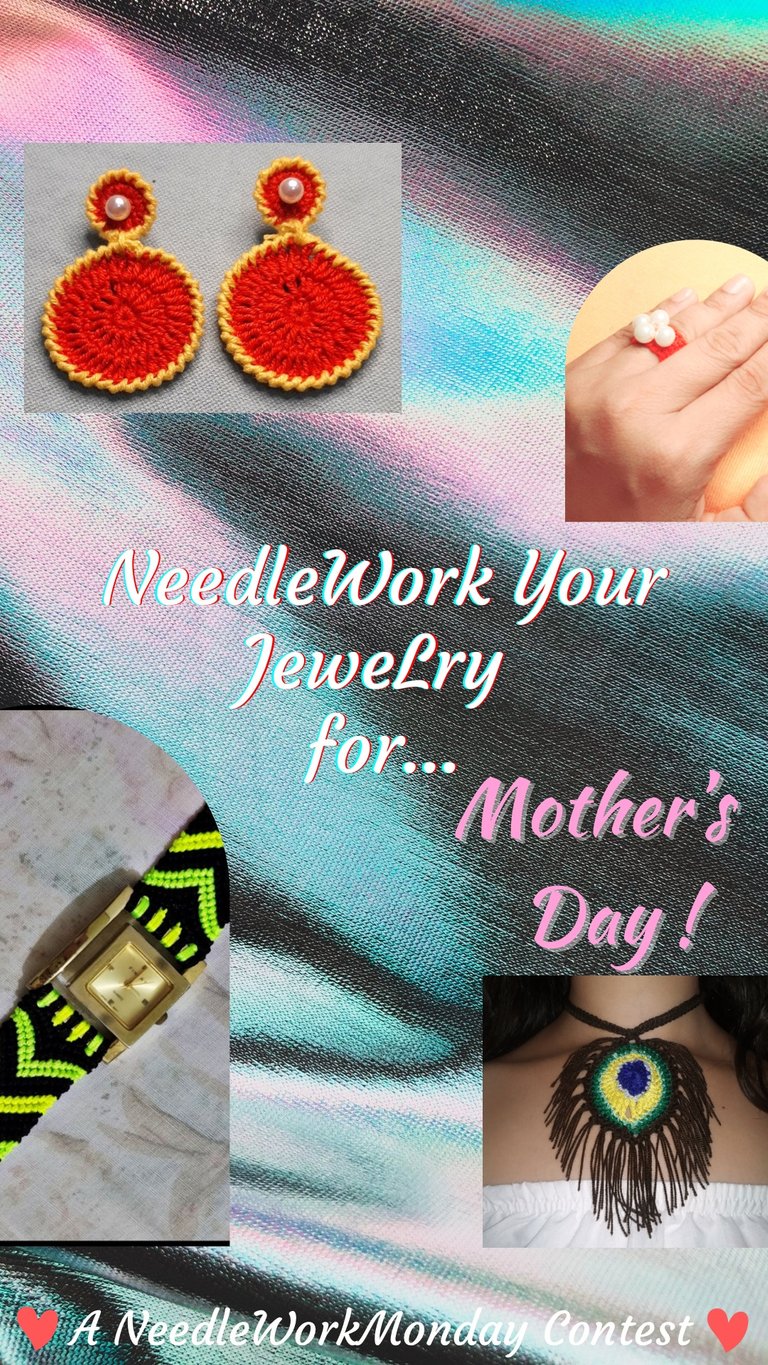 project/image credits: @milamarkn, @yasern, @damelysh
Think of that special mother in your life whether it's your birth mother, stepmother, mother-in-law, grandmother, auntie, a sweet neighbor who's been like a mother or any woman you consider to be a mother figure. Or how about a mother you know that deserves a special handmade gift? What type of jewelry would she like? What style of jewelry does she wear?
We are challenging you to prepare your Mother's Day gift by entering this contest! What better way to surprise her than presenting her with a beautiful handmade jewelry piece?! 😃😍
The contest will run for 2 weeks which should give you plenty of time to create.


Rυleѕ
• Your project should be needlework related, in any form of fiber arts that deal with knotting, braiding, felting and lacing or any form of manipulation of fabrics and yarns.
• Your project must be a wearable piece of jewelry.
• Must follow posting guidelines as outlined in the FAQs.
• At least two process (steps of your work) photos must be included in your post.
• Must post your entry directly to the NeedleWorkMonday Community!
• Must leave a link to your challenge entry below in the comments of this post so we won't miss it!


We are looking for entries that are not just a tutorial post. We want to read more than just how you made your jewelry.
Mother's Day is a special day to celebrate the women in our lives so we expect to read heartfelt and genuine posts. With this in mind here are a few additional requirements to be qualified for this contest. Please read and follow these carefully:


Reqυιreмeɴтѕ
1. Tell us who you are making the jewelry gift for and why you chose this person.
2. Share with us why you chose this particular project to create for them.
3. Give us a little background on your emotional state during and/or after the making of your gift. What were your thoughts during the creation process? How did creating this project make you feel? Do you wish you had time to make more for this person? If so what would it be? (you don't have to answer every question for #3 but at least one of them)
In order for your entry to be qualified all rules must be followed and all requirements must be included and visible in your post!!
Eɴтry Deαdlιɴe
All entries for this challenge are due and must be submitted by Monday, May 2nd.
Winners will be announced on May 9th!


Prιzeѕ
• 1st Place - 30% of the rewards of this post
• 2nd Place - 25% of the rewards of this post
• 3rd Place - 20% of the rewards of this post
• 4th Place - 15% of the rewards of this post
• 5th Place - 10% of the rewards of this post


Have fun entering this contest while at the same time taking care of that special mother in your life by handcrafting her a jewelry gift!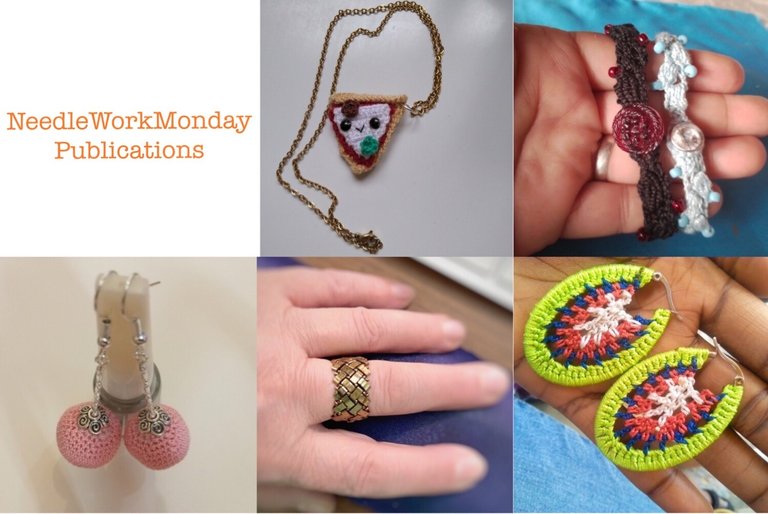 project/image credits: @ivycrafts, @gladymar1973, @projectmamabg, @starjewel, @apunawu
So will you be joining us?
We look forward to seeing your jewelry creations! 😆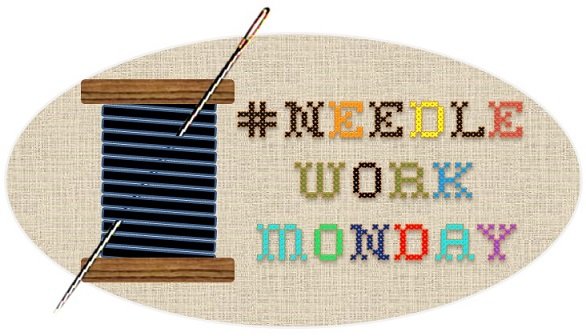 Join our Discord channels!
NeedleWorkMonday Founder:
Administrator:
Moderator:
Community Builders:
---
---