Purchase a third quest potion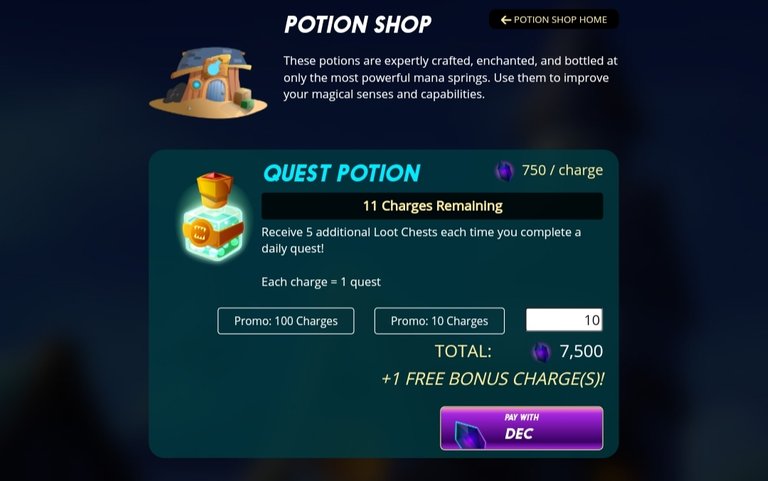 ---
---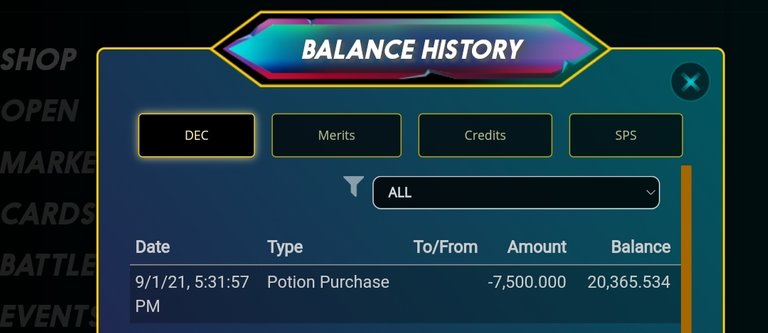 Yesterday I bought 10 quest potion for the third time as another investment.This time I bought with DEC Token but not with credits.Yesterday I was thinking a lot about buying a quest potion. I think the price is high.
Here is what I got today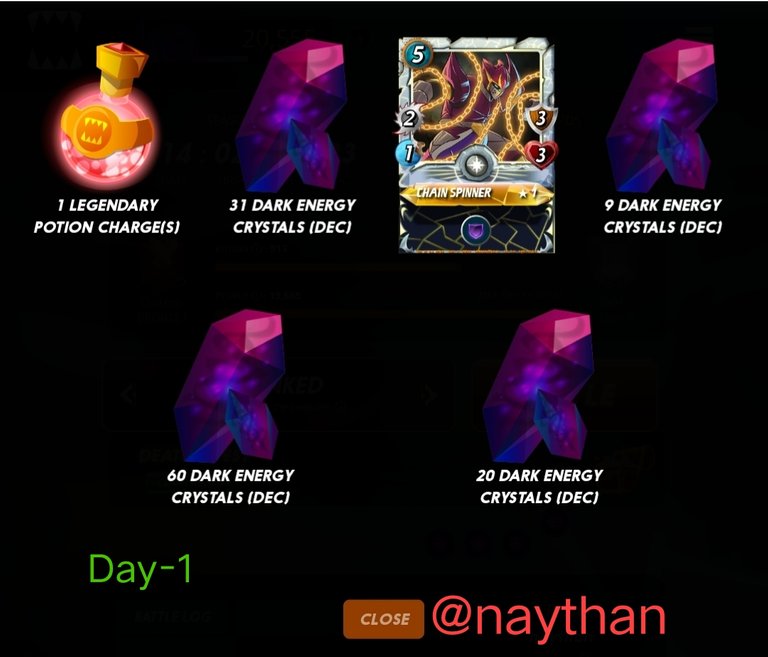 But I could not afford it. It is not expensive to buy farming cards without buying a quest potion. There are a lot of cards to buy to repeat Summoner Field 3. I could not afford that, so I was content to buy a quest potion.Do battle quests and collect more cards.

Thank you very much @splinterlands for your daily quest and season end rewards
Here's my referral
Link

Burmese Language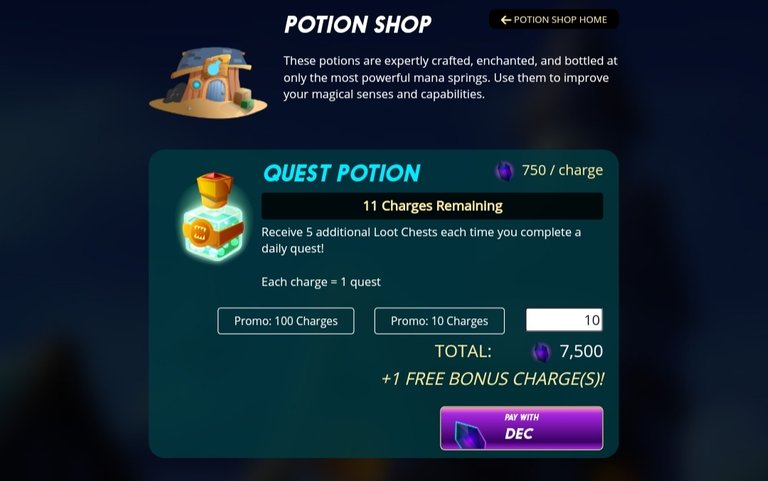 ---
---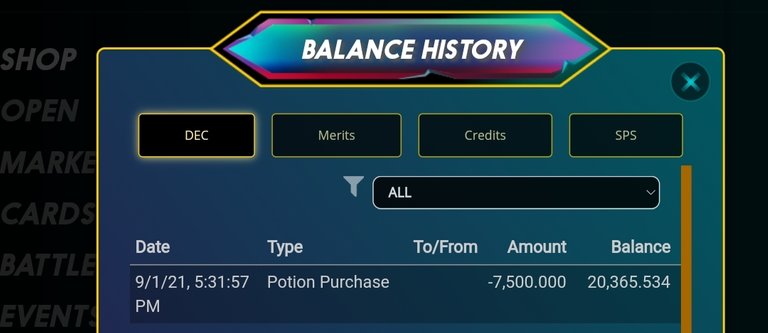 မနေ့ကတော့ နောက်ထပ် ရင်နှီးမှူ့အဖြစ် တတိယအကြိမ် quest potion ၁၀ ခု ဝယ်ခဲ့ပါတယ်။
ဒီတစ်ခါတော့ credits နဲ့ ဝယ်လို့မရဘဲ DEC Token နဲ့ ဝယ်ခဲ့ရပါတယ်။မနေ့က quest potion ဝယ်ဖို့ တော်တော်လေးစဥ်းစားခဲ့ရတယ် ။စျေးကများနေတယ်ထင်လို့ပါ။ဒါပေမဲ့ မတတ်နိုင်ဘူး ဝယ်ခဲ့တယ်။
ဒီနေ့ရတာလေးတွေပါ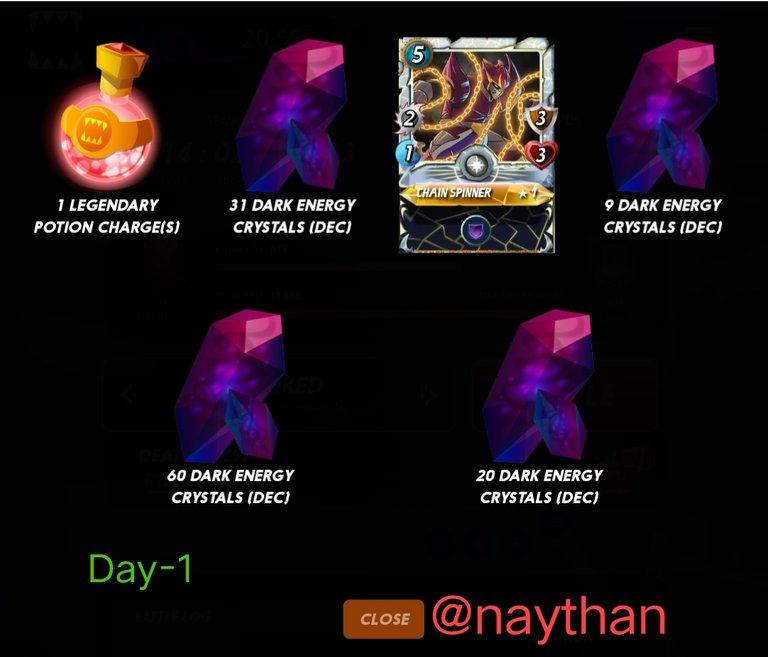 quest potion မဝယ်ပဲ လယ်ဗယ်တတ်ဖို့ ကဒ်တွေ ဝယ်မယ်ဆိုလဲ စျေးကကြီးတော့ မတတ်နိုင်ဘူး ။summoner လယ်ဗယ် ၃ ကိုထပ်တယ်ဖို့ဆိုရင် ဝယ်ရမဲ့ ကဒ်တွေက အများကြီးပဲ။အဲဒီ့လောက် မတတ်နိုင်တော့ quest potion သာ ဝယ်ပြီး ကျေနပ်ခဲ့ရတယ်။battle quest တွေ လုပ်ပြီး ကဒ်များများရအောင် စုတော့မယ်။

Thank you very much @splinterlands for your daily quest and season end rewards
Here's my referral
Link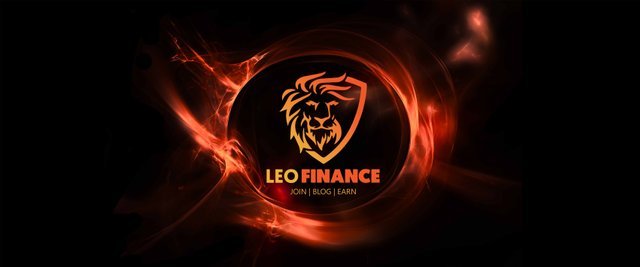 Posted Using LeoFinance Beta
---
---