The greatest fear as mothers when returning to school. // [ENG//ESP]
---
---
Hello friends of Hive, greetings to all. !!
Hola amigos de Hive, un saludo a todos.!!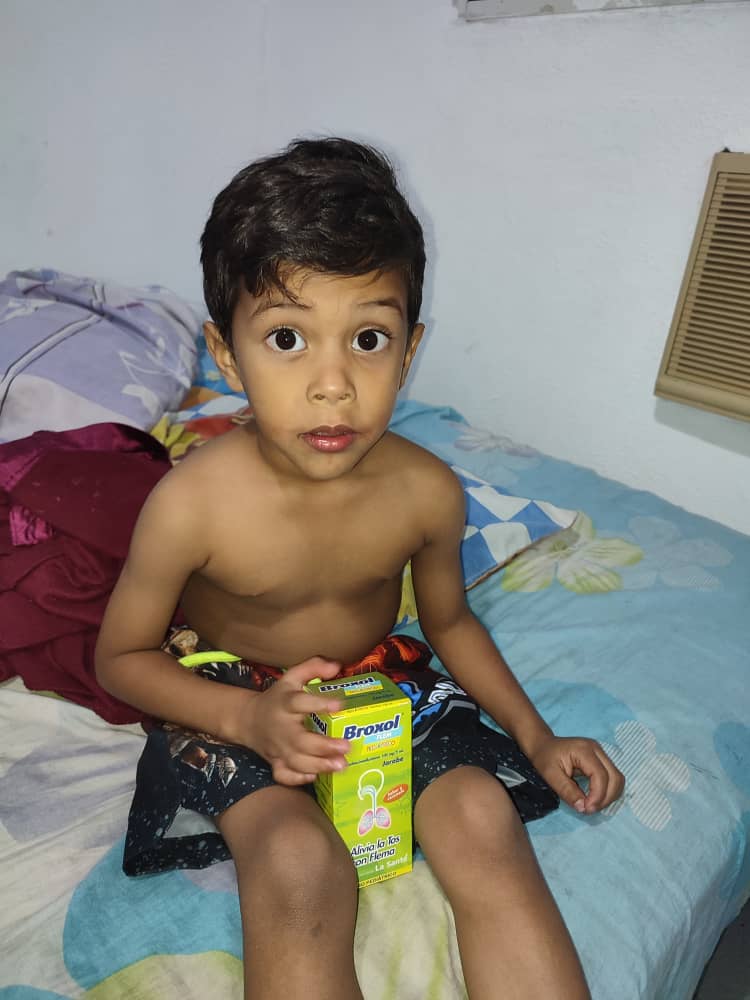 ---
Hello friends, happy Wednesday to everyone, today I want to share with you one of the greatest fears of all mothers now that our children have returned to face-to-face classes and that is that we are all aware that at some point our children had to return to school but without that there is a really reliable vaccine that prevents coronavirus is something very worrying especially for children under 5 years like my son.


Well, for them none of the vaccines has been approved yet, the classes started from November 1 and since that moment Jonah has been attending school, it has been something that has helped him a lot because he has started to socialize and although his integration has not It has been easy to advance a lot in this time. Unfortunately there are a large number of people and especially parents unaware even of the serious health situation we are going through and knowing that they are sick and that their children also send them to school the same way, thus infecting the rest of their classmates and teachers .


A week ago I went to the school to pick up my son and I could observe sick children coughing and with snot, I immediately expressed my concern to the teacher because they are children and they almost always lower their masks, she told me that they had already been called the attention to those parents and they would no longer accept children with symptoms of illness, unfortunately I think their actions were a bit late because from Friday Jonah began to sneeze and from one moment to another he developed a huge flu starting to give him a fever in high temperatures.
Hola amigos, feliz miércoles para todos, hoy quiero compartir con ustedes uno de los mayores temores de todas las madres ahora que nuestros hijos regresaron a clases presenciales y es que todos estamos conscientes de que en algún momento nuestros hijos debían regresar a la escuela pero sin que existe una vacuna realmente confiable que prevenga el coronavirus es algo Muy preocupante en especial para los niños menores de 5 años como mi hijo.


Pues para ellos aun no esta aprobada ningúna de las vacunas, las clases iniciaron desde el 1 de noviembre y desde ese momento Jonás esta asistiendo a la escuela, a sido algo que lo ha ayudado mucho pues a empezado a socializar y aunque su integración no ha sido fácil a logrado avanzar muchísimo en este tiempo. Lamentablemente existe una gran cantidad de personas y en especial padres inconsciente aun de la situación tan grave de salud por la que atravesamos y sabiendo que ellos están enfermos y que sus hijos también los envian igual al colegio, contagiando así al resto de sus compañeros y maestros.


Hace una semana que fui al Colegio a recoger a mi hijo y pude observar a niños enfermos tosiendo y con mocos, inmediatamente le manifeste mi preocupación a la maestra pues son niños y casi siempre bajan sus tapabocas, ella me dijo que ya se les había llamado la atención a esos padres y no aceptarían más a los niños con síntomas de enfermedad, lamentablemente creo que fue algo tarde sus acciones pues desde el viernes Jonás empezó a estornudar y de un momento a otro se le desarrollo una gripe enorme empezando a darle fiebre en altas temperaturas.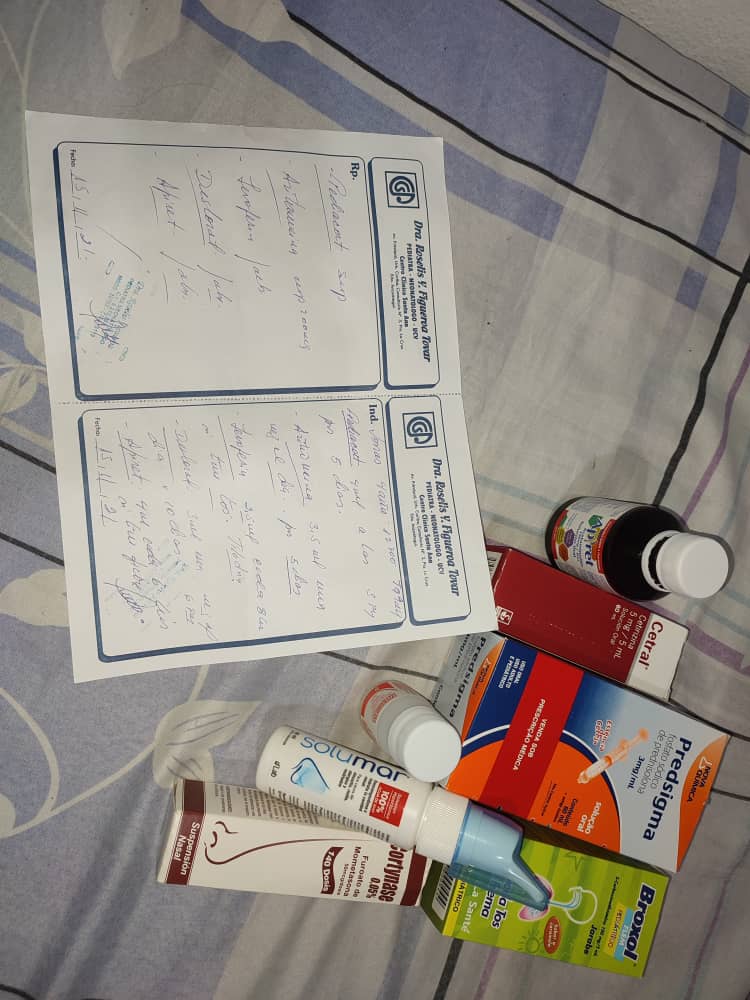 ---
Since Monday he has been receiving treatment indicated by his pediatrician and we are waiting for the fever to continue to subside so that his health improves completely. But I consider that as adults and as parents we must be the first to protect the health of our children and be aware that this disease is still among us, please do not send your children to classes if you are sick or suspect that they may be sick. Your children will be too, and in the end we will all be affected. Consciousness is the first thing to achieve true progress and prevent this disease from taking innocent lives.
Desde el lunes esta recibiendo tratamiento indicado por su pediatra y estamos a la espera de que la fiebre siga cediendo para que su salud mejore por completo. Pero considero que como adultos y como padres debemos ser nosotros los primeros en resguardar la salud de nuestros hijos y ser consientes que esta enfermedad aun esta entre nosotros, por favor no envien a sus hijos a clases si ustedes estan enfermos o sospechan que pueden estarlo pues sus hijos también lo estarán y al final todos resultaremos afectado. La consciencia es lo primero para lograr un verdadero avance y evitar que esta enfermedad siga cobrando vidas inocentes.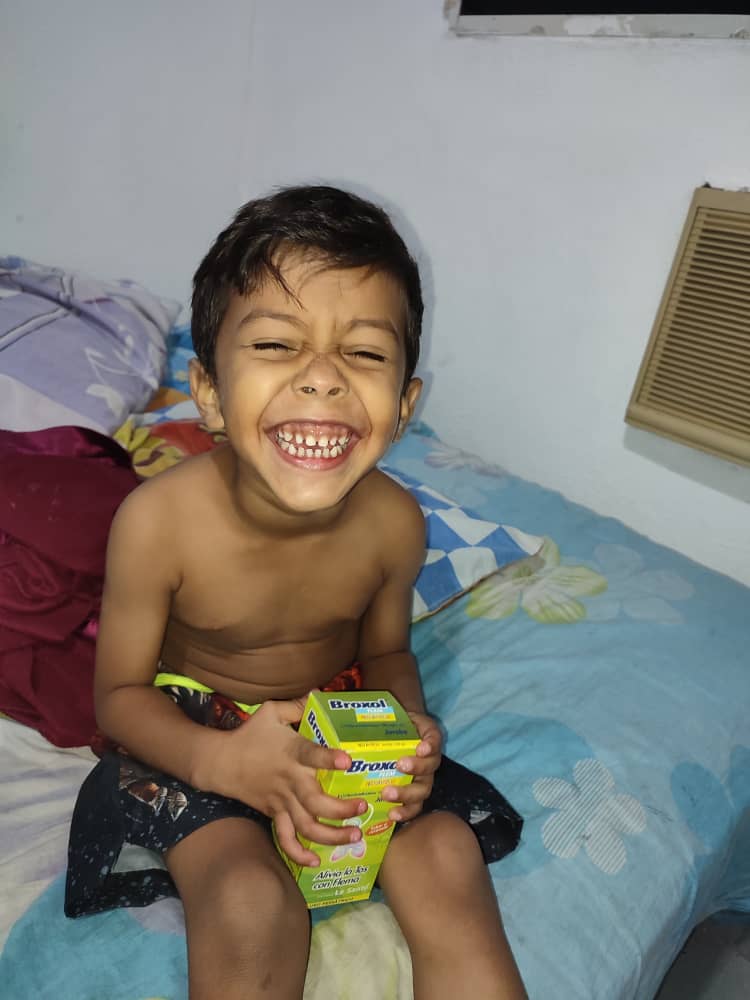 ---

Thank you once again dear friends for reading and visiting my blog. !!

---
---
---
---