Buying the list of school supplies for my son, the crazy prices for back to school // [ENG//ESP]
---
---
Hello friends of Hive, greetings to all. !!
Hola amigos de Hive, un saludo a todos.!!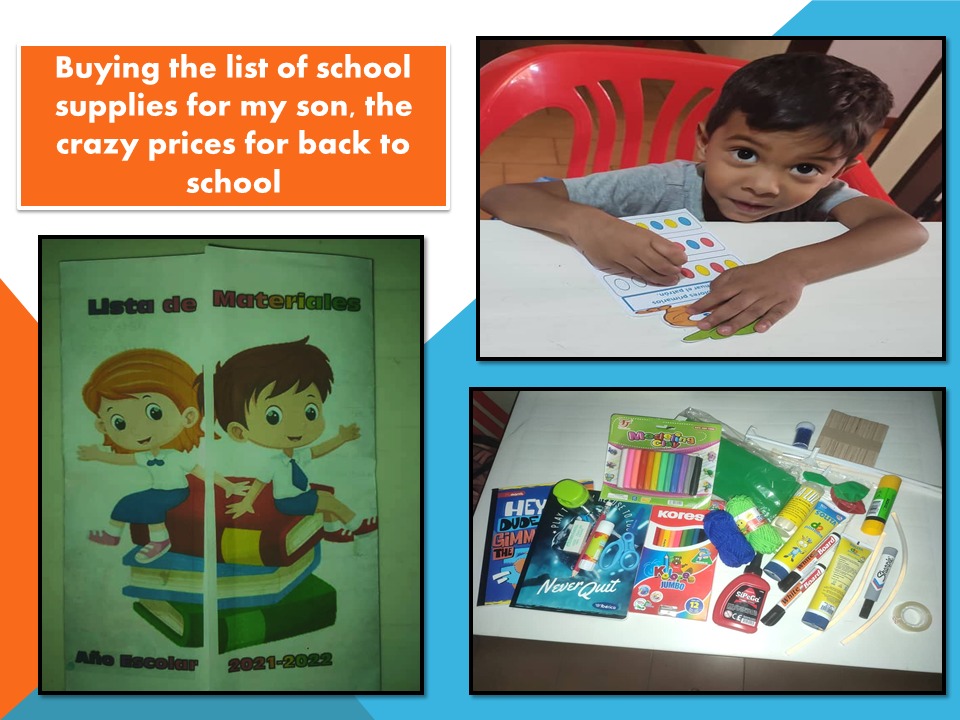 ---
Hello friends I hope you are well, today I want to share with you part of what was my departure today because it was based on buying the supplies that my son will need for the start of the new school year since according to presidential orders it will be a school year face-to-face but with the relevant biosecurity measures. A week ago they accepted him at school and gave me what will be their list of supplies but only until today was I able to go out for them since I have had a lot of work. And guess what, it is total madness, in the prices in Venezuela a list of supplies for a 2nd level child as a child is equivalent to 60 dollars without counting the additional 20 dollars that must be paid to the school for the printed material for the weeks virtual classrooms.


And that every day it seems that our currency the bolivar is worth less, I was able to buy a large part of them but there are things that must wait because of the cost because I decided to focus on what will be used quickly. Every day it is more difficult to provide our children with a quality education according to their needs because inflation is a great black hole that is consuming everything in its path.
Hola amigos espero se encuentren bien, hoy quiero compartir con ustedes parte de lo que fue mi salida el día de hoy pues se baso en comprar los útiles que necesitara mi hijo para el inicio del nuevo año Escolar ya que según ordenes presidenciales será un año escolar presencial pero con las medidas de bioseguridad pertinentes. Hace una semana lo aceptaron en el colegio y me entregaron lo que será su lista de útiles pero sólo hasta hoy pude salir por ellos ya que he tenido mucho trabajo. Y adivinen que, es una locura total, en los precios en Venezuela una lista de útiles para un niño de 2do nivel como hijo equivalen a 60 dólares sin contar con los 20 dólares adicionales que se deben pagar al colegio por el material impreso para las semanas de clase virtuales.


Es decir, 80 dólares solo para iniciar, esto me desconcertó por completo pues nunca pensé que los precios pudieran variar de tal manera y que cada día pareciera que nuestra moneda el bolivar vale menos, pude comprar gran parte de ellos pero hay cosas que por el costo deben esperar pues decidí centrarme en lo que se utilizará de manera rápida. Cada día resulta más difícil poder brindarles a nuestros hijos una educación de calidad de acuerdo a sus necesidades pues la inflación es un gran hoyo negro que va consumiendo todo a su paso.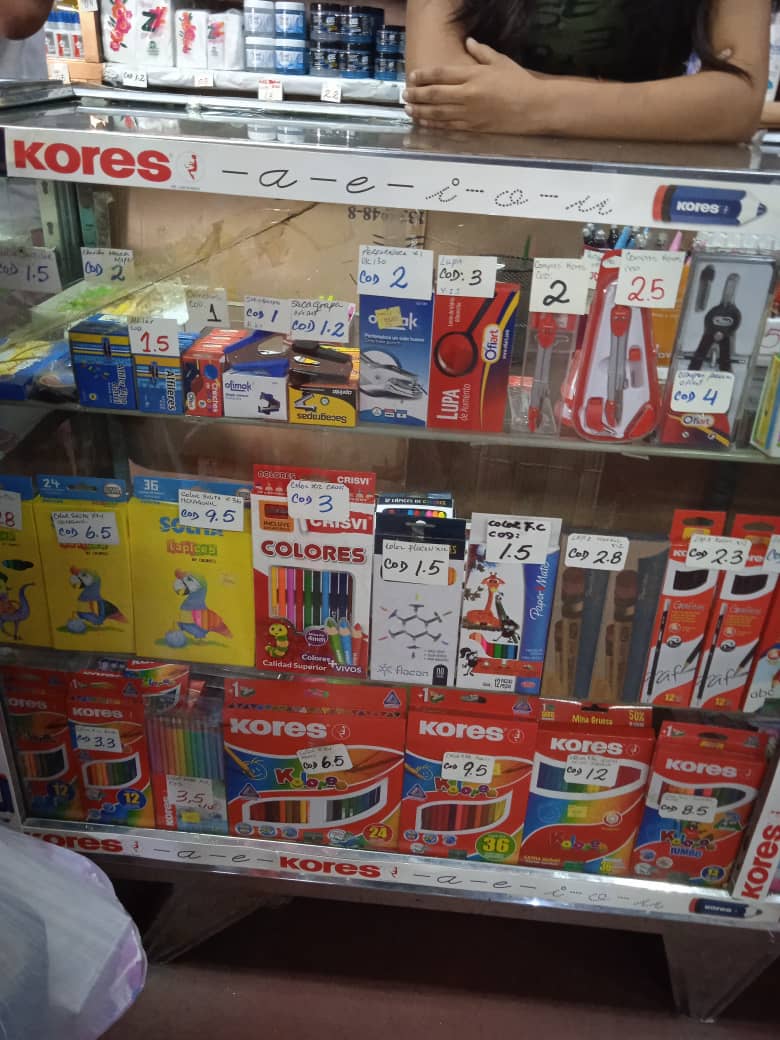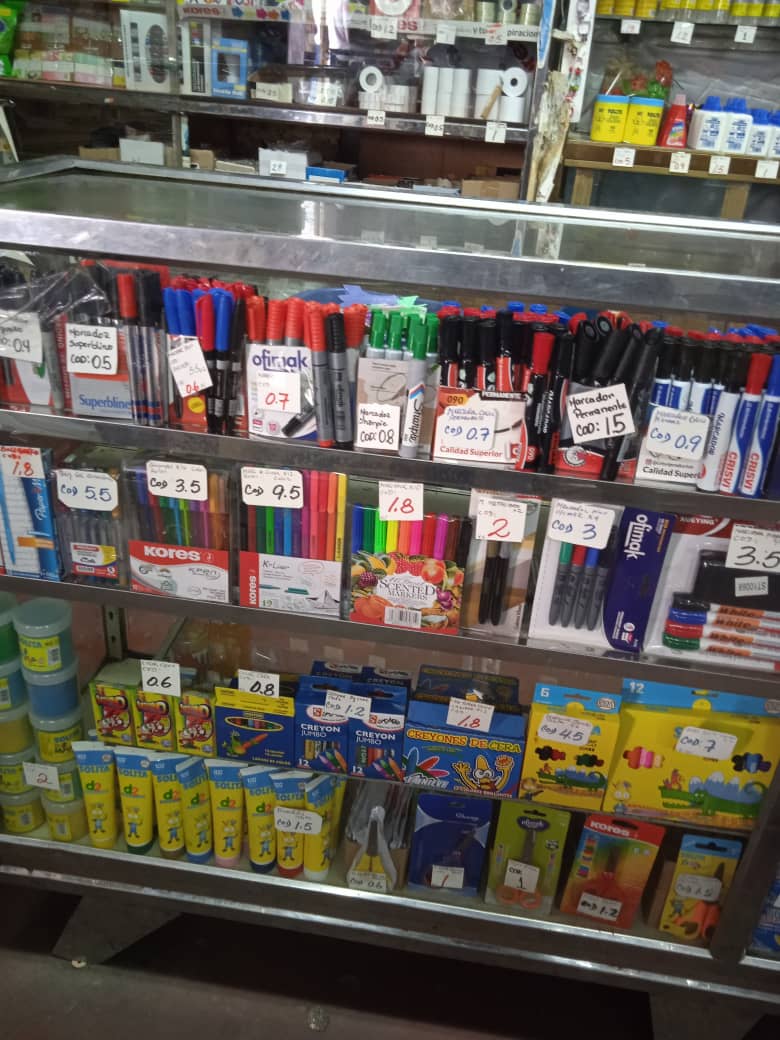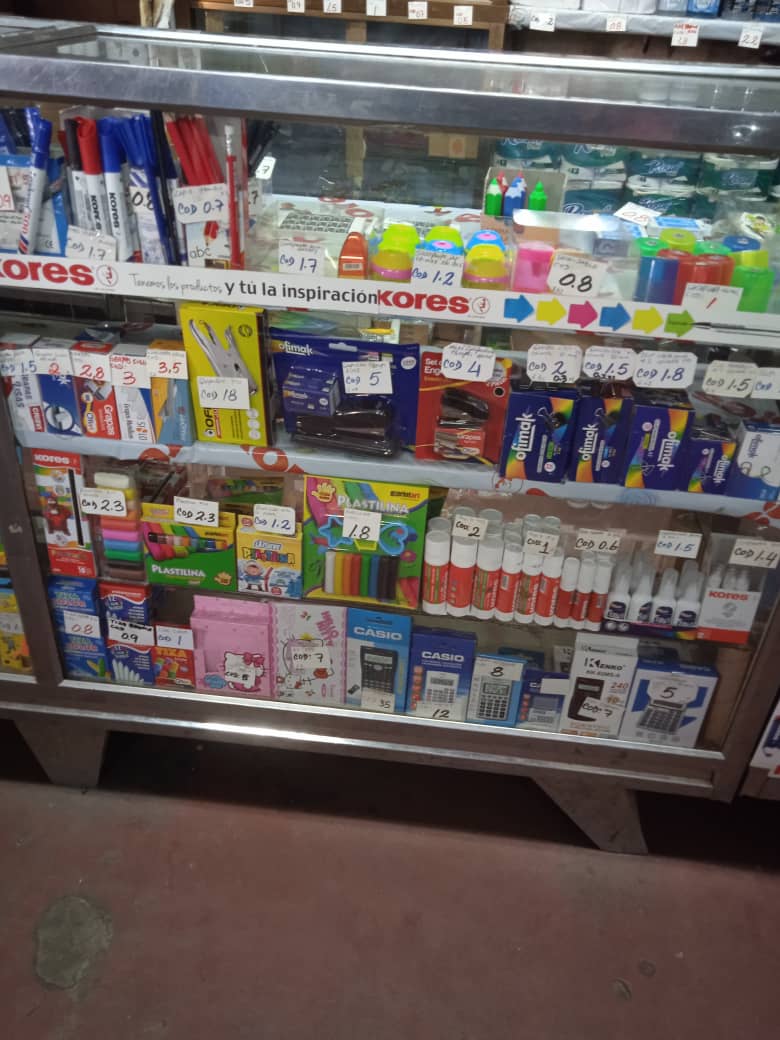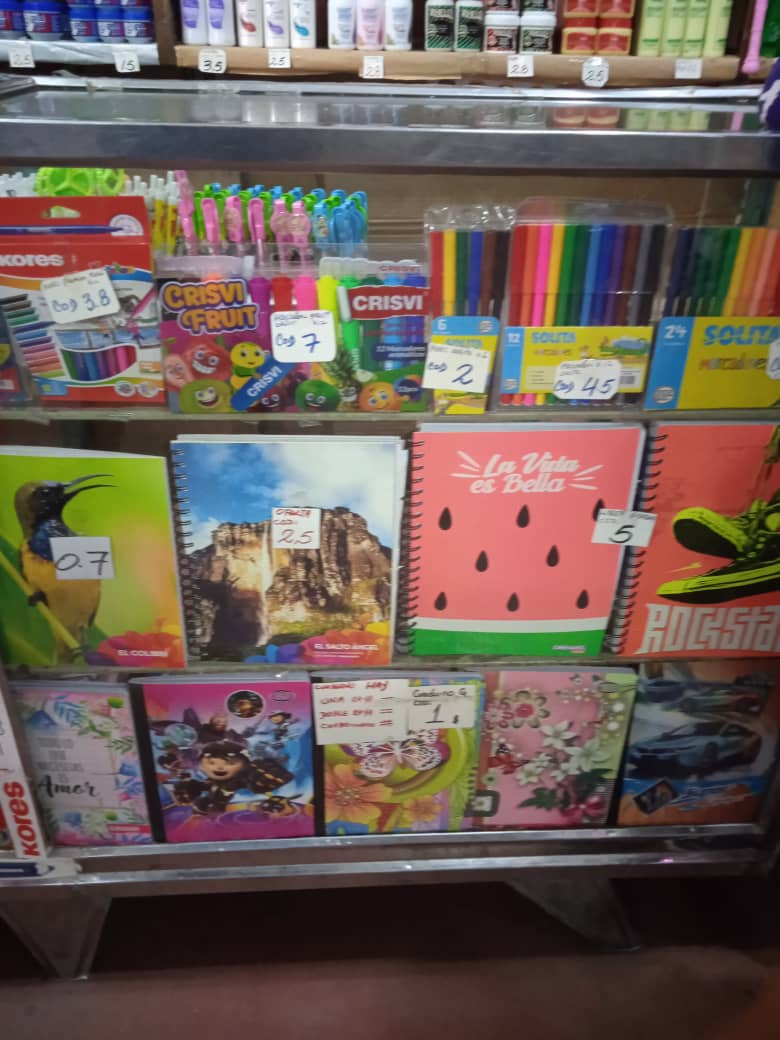 ---
I walked almost the entire city and I was able to get what I consider to be the best prices compared to each place, as parents we must ensure the well-being of our little ones and a good education is part of it. I just hope I can use everything mentioned in that huge list (laughs), this was my crazy price day but I think I survived very well and as a great recommendation I tell you never to stay with the price of one place especially if they live in Venezuela.
Camine casi toda la ciudad y pude conseguir lo que considero los mejores precios en comparación con cada sitio, como padres debemos procurar el bienestar de nuestros pequeño y una bueno educación forma parte de ello. Solo espero que pueda utilizar todo lo mencionado en esa enorme lista (risas), este fue mi día de precios de locura pero creo que sobreviví muy bien y como gran recomendación les digo que nunca se queden con el precio de un solo lugar sobre todo si viven en Venezuela.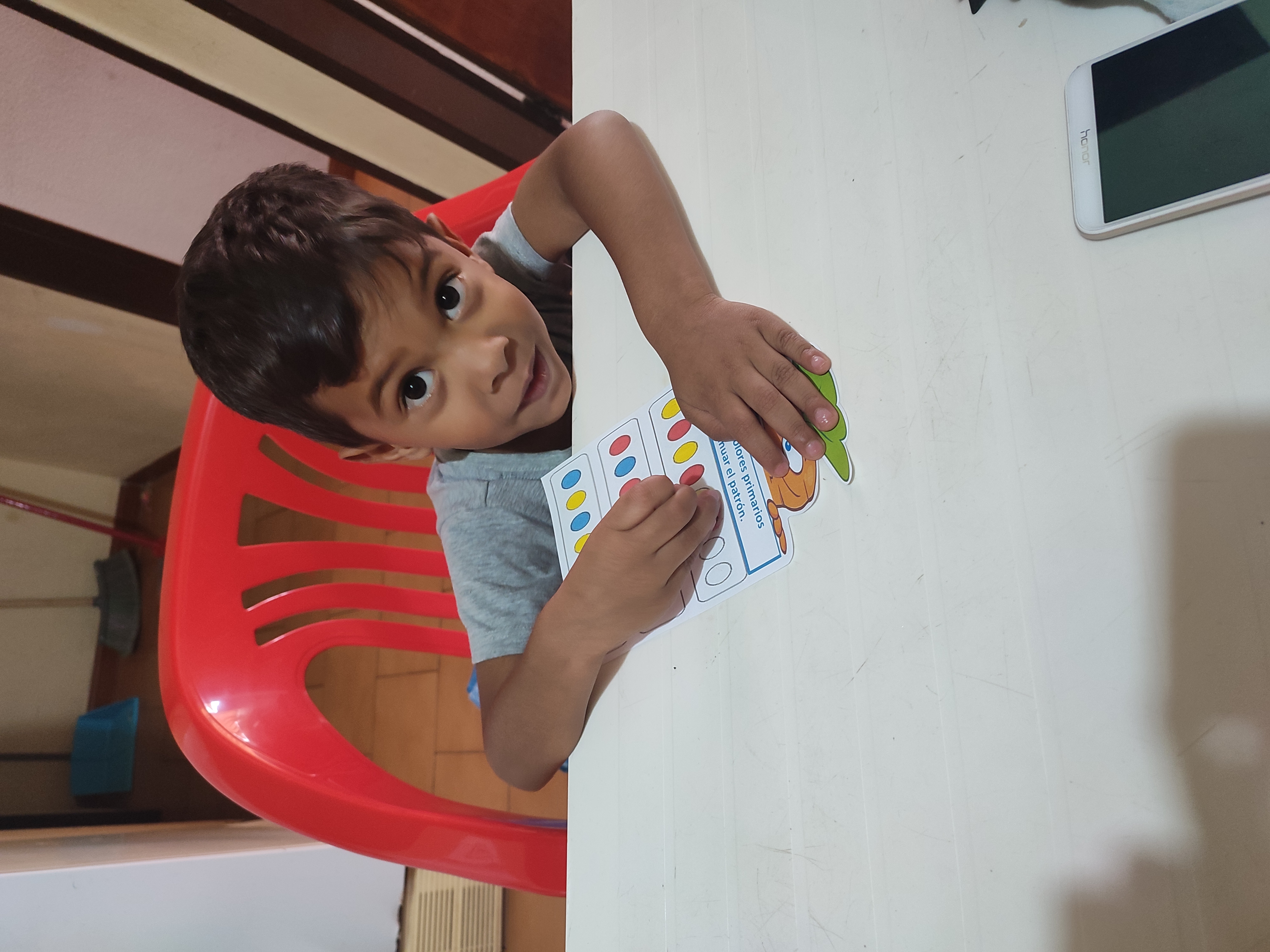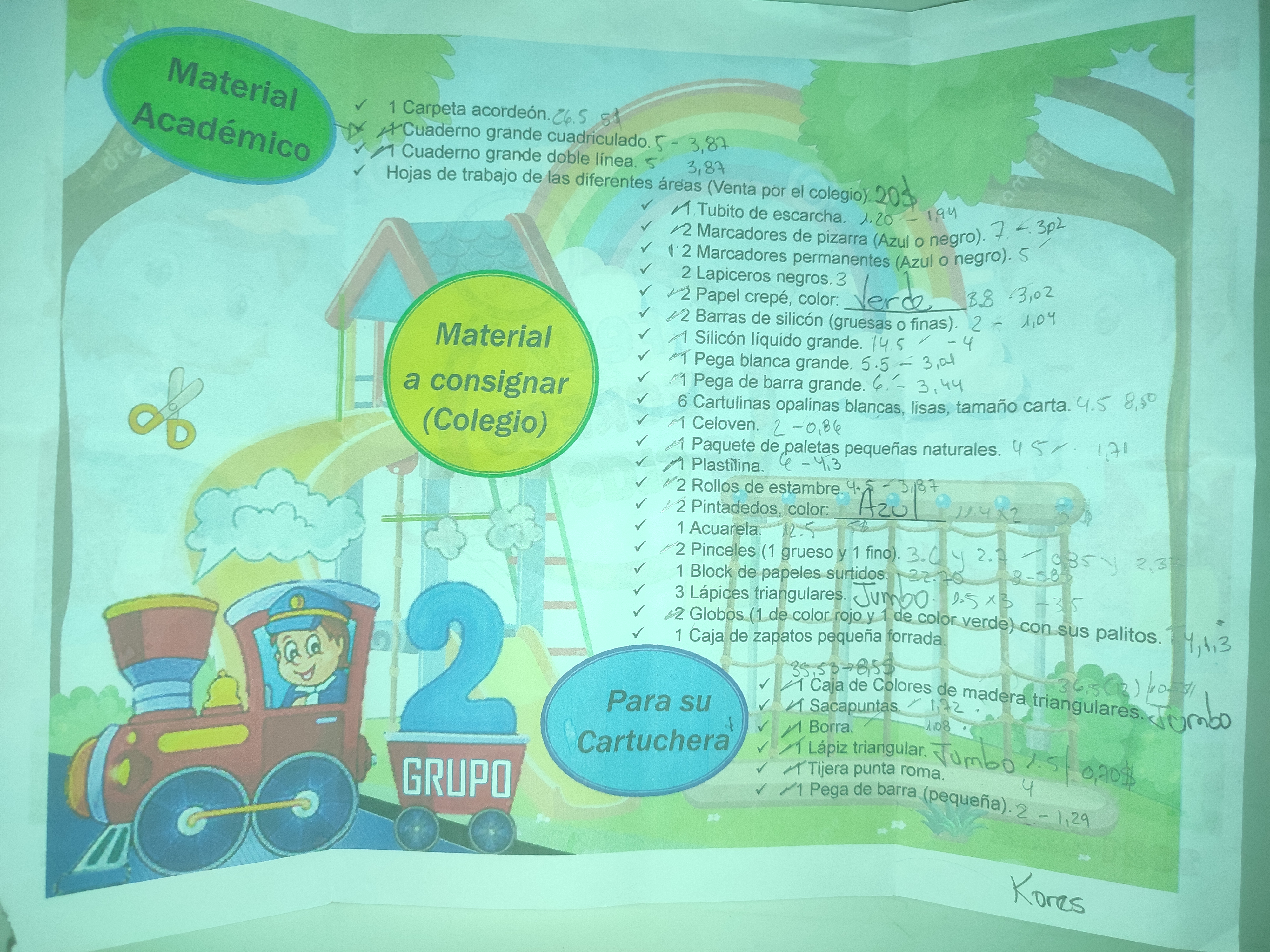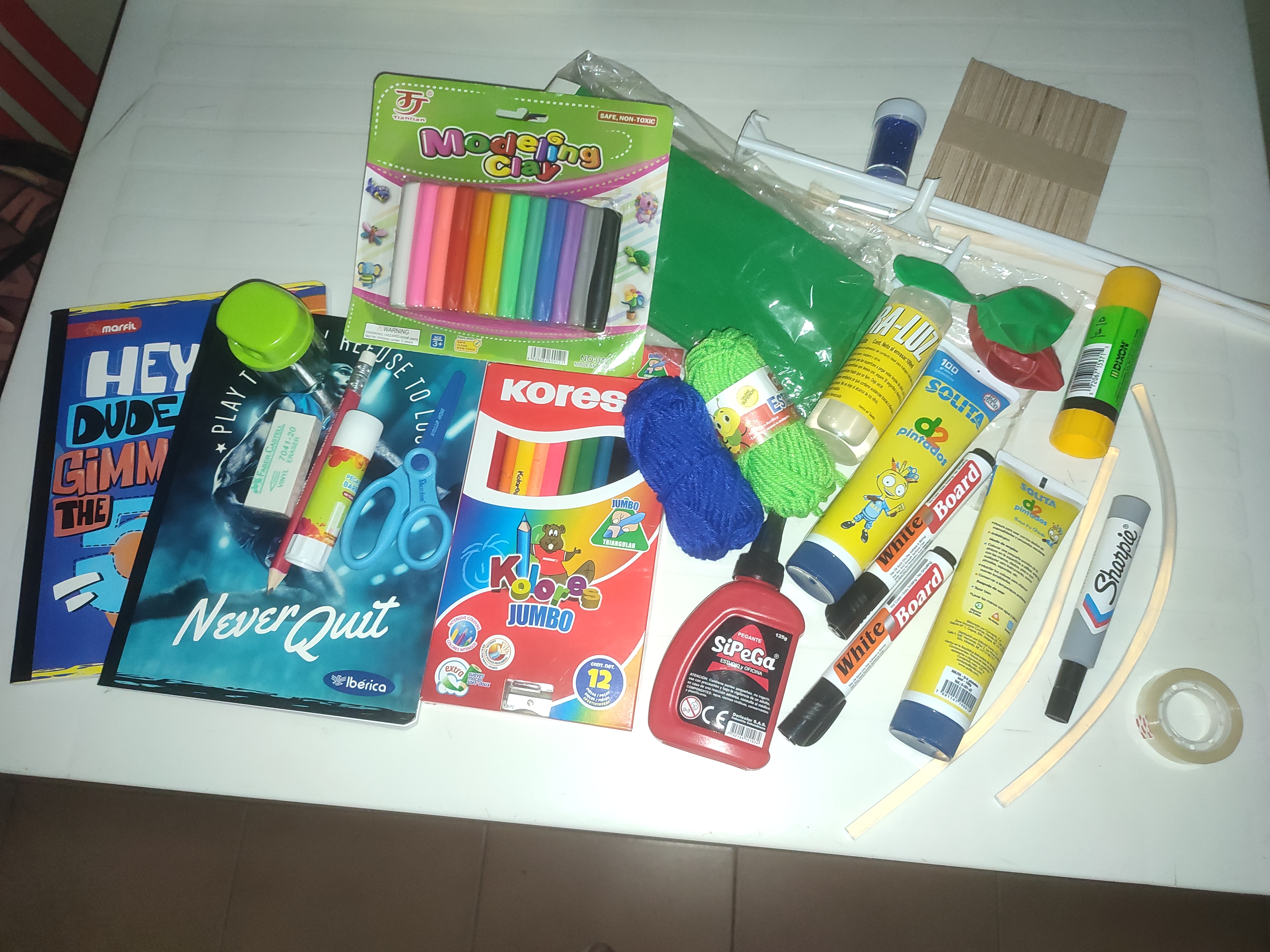 ---

Thank you once again dear friends for reading and visiting my blog. !!

---
---
---
---