Ladies of Hive Community Contest #152 •||• Living to help and provide a better future 🌸🌸🌸
Ladies of Hive Community Contest #149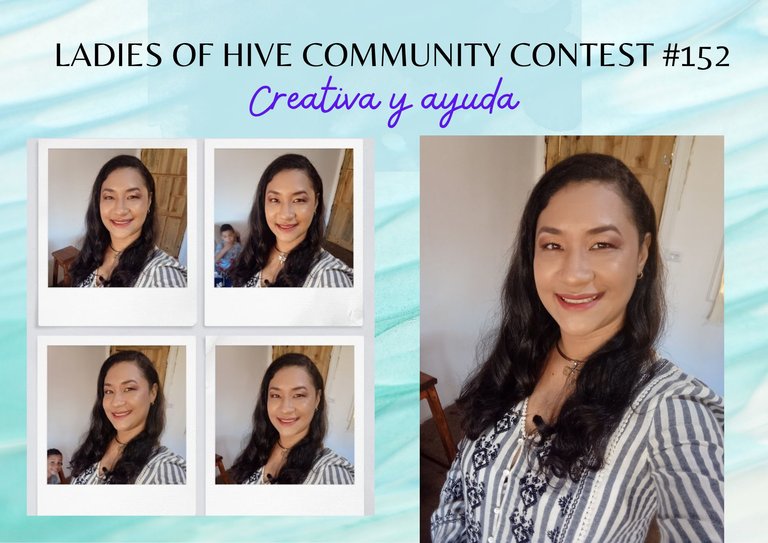 ---
Photograph of my property
♥ Bienvenidos a mi blog ♥
Welcome to my blog



Welcome once again to my blog my friends of Hive, it is a pleasure to have you here and more in this incredible community of ladies that weekly we have a contest too good and thoughtful for life, because we women are the perfect approach to give answers to life. Every week we find very good topics that put us to debate between what you want and what you have, this time I come to make conclusion of both questions as I found them very nice and incredible I hope you like it.

Bienvenidos una vez más a mi blog mis amigos de Hive, es un placer tenerlos por aquí y más en esta comunidad increíble de las damas que semanalmente nos un concurso demasiado bueno y reflexivo para la vida, porque nosotras las mujeres somos el enfoque perfecto para dar respuestas a la vida. Todas las semanas nos encontramos con temas muy buenos que nos ponen a debatir entre lo que se quiere y lo que se tiene, en esta oportunidad les vengo hacer conclusión de ambas preguntas ya que me parecieron muy bonitos e increíble espero les guste.


Concurso Comunitario Damas de Colmena #152
Si tuvieras fama garantizada por el destino, ¿cuál sería la razón de tu fama? ¿Por qué serías famoso?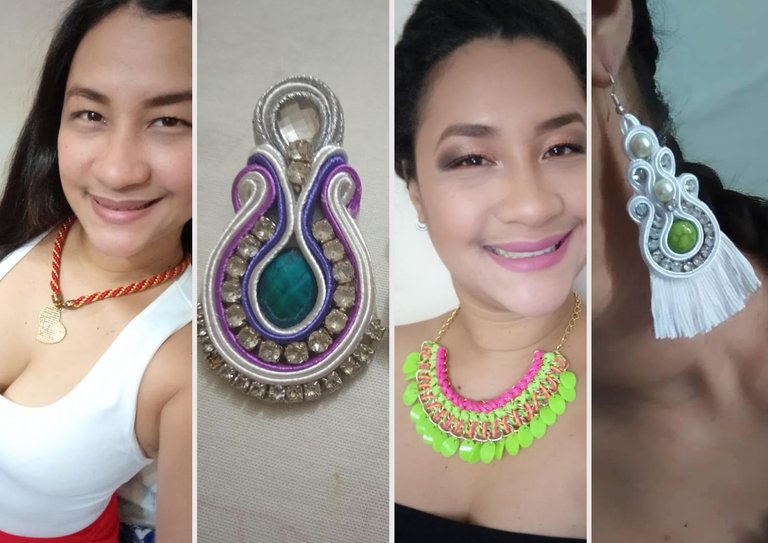 One of the things I love the most are the crafts, maybe if they gave me the gift of having guaranteed fame would really be with something of this type, some design of a jewel or perhaps a garment as I like to publicize and invent many things when I have material at home, I have always liked this world, some time ago when I was in the old blockchain my main theme was handicrafts, but after a while I left it because of the space it demanded and I had my work plus my son's attention, so I left it, although from time to time I like to show something new. My work has always been characterized by being clean, beautiful and bold, if I had fame it would be for being an artist, but if this did not happen, I would be famous for being an ambassador of a brand or foundation because I really like to help others.
Fame can be built by doing a good job, but if I were to become famous overnight the most important thing is that it was something of benefit to the world or a specific area, although I like to go beyond my limits and what I know, honestly I would have opted for something else because I like to discover and investigate the most accurate for today's woman. The clothes, jewelry, help and follow the advice is part of my essence, I love to be responsible and self-taught, besides all that I like to go hand in hand with technology, maybe I would make some equipment for the future or some medicine to save the nation, are very high standards that I manage because I like to dream big.
Una de las cosas que más amo son las manualidades, quizás si me dieran el don de tener fama garantizada de verdad seria con algo de este tipo, algún diseño de una joya o quizás de una prenda ya que me gusta dar a conocer e inventar muchas cosas cuando tengo material en casa, siempre me ha gustado este mundo, hace un tiempo cuando estuve en la vieja blockchain mi tema principal radicaba en manualidades, pero después de un tiempo las deje por el espacio que demandaba y tenía mi trabajo más la atención de mi hijo, así que lo deje, aunque de vez en cuando me gusta dar a conocer algo nuevo. Mi trabajo siempre se ha caracterizado por ser limpio, bonito y audaz, si tuviera fama fuera por ser artista, en cambio si esto no sucediera así, seria famosa por ser embajadora de alguna marca o fundación ya que me gusta mucho ayudar al prójimo.


La fama se puede construir con hacer un buen trabajo, pero si llegara a ser famosa de la noche a la mañana lo más importante es que fuera algo de beneficio para el mundo o una zona en específico, aunque me gusta ir más allá de mis límites y de lo que conozco, sinceramente hubiera optado por otra cosa ya que me gusta descubrir e indagar lo más preciso para la mujer actual. Las prendas, las joyas, ayudar y seguir los consejos es parte de mi esencia, amo ser responsable y autodidactica, además de todo eso me gusta ir de la mano con la tecnología, quizás hiciera algún equipo para el futro o alguna medicina para salvar a la nación, son muy alto los estándares que manejo ya que me gusta soñar en grande.





Creatividad y emprender en la vida
Las mujeres siempre son creativas y emprendedoras. Si te diera $5,000 con la condición de que hicieras una inversión, ¿en qué invertirías el dinero?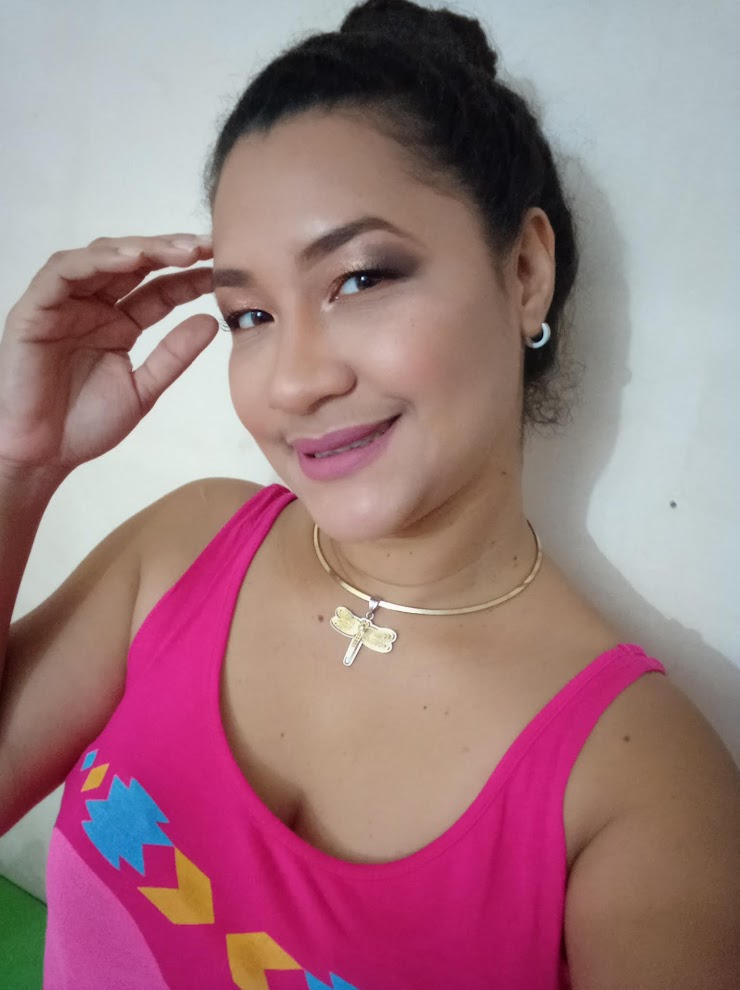 If I were given a certain amount of money to invest, I would sincerely do it for my own benefit and also to help others, for my part I would use it to do some business that will help me more in life, I would also do it for something that is for the future of Venezuela, perhaps useful at good prices and everything a student needs, I consider that education is something that we must save in the world, specifically in my country, perhaps if the sum were greater, I would invest it in schools and educational centers that support all types of people, but especially those in street situations and children who do not have access to a good education. For me and as a teacher, education is something very important when it comes to undertake or make something known, sincerely a school, or perhaps a place where people can be formed would be ideal, money is often an impediment to do everything we need and want, for my part I am a girl full of dreams that I hope to achieve soon.
In other options I would have some or craft workshop where they generate jobs for mothers who are going through some situation with their children, those who wish to undertake and those who devote some time to what she loves, I would like to help others, also make gifts to hospitals and many things, the latter was done years ago with a group of friends in the city that saw me born, I had to go to vulnerable places and give a helping hand, we had to go to hospitals and see up close the lack, but then we had no help from competent agents and this ended. Hospitals and schools are places that require a lot of help nowadays, that is why I would try to invest in something that stays with me and that in the same way generates an advance in the population, I hope that the people who, if they can do it, take it into account since it is difficult to educate and care from the needs and shortages of a country as rich as Venezuela.

Si me dieran cierta cantidad de dinero para invertir, sinceramente lo hiciera para algo de beneficio propio y también para ayudar a otros, por mi parte lo usaría para hacer algún negocio que me ayude más en la vida, también lo hiciera de algo que sea para el futuro de Venezuela, quizás útiles a buenos precios y todo lo que un estudiante necesite, considero que la educación es algo que debemos salvar en el mundo, específicamente en mi país, quizás si la suma fuera mayor, lo invertiría en escuela y centro educativos que apoyen a todo tipo de personas, pero especialmente los de situación de calle y los niños que no tienen acceso a una buena educación. Para mí y como docente la educación es algo bastante importante a la hora de emprender o dar a conocer algo, sinceramente una escuela, o quizás un lugar donde las personas pueden formase sería ideal, el dinero muchas veces es impedimento para hacer todo lo que necesitamos y queremos, por mi parte soy una chica llena de sueños que espera pronto poder lograr.

En otras opciones tendría algún o taller de manualidades en donde les genere trabajos a madres que estén pasando alguna situación con sus hijos, aquellas que deseen emprender y las que dediquen un tiempo a lo que ama, me gustaría ayudar al prójimo, también hacer regalos a los hospitales y muchas cosas, este último lo realizaba hace años junto a un grupo de amigos en la ciudad que me vio nacer, tenía que ir a lugares vulnerables y dar una mano amiga, nos tocó ir a hospitales y ver de cerca la carencia, pero luego no tuvimos ayuda de parte de agente competentes y esto termino. Los hospitales y las escuelas son lugares que requiere mucha ayuda actualmente, por eso trataría de invertir en algo que me quede y que de igual modo genere en la población un avance, espero que de verdad las personas que, si lo pueden hacer, lo tomen en cuenta ya que es difícil poder educar y cuidar desde las necesidades y carencias de un país tan rico como Venezuela.





Gracias a todos por estar aquí
Thank you all for being here
Thanks to all those who read me, those who participate in everything the platform does, those who help the strengthening and growth of the community, total thanks to those who make life in Hive, those who have just arrived and to all of us who have been here for a long time. Thank you all for your receptivity, for your love and understanding.

Gracias a todos los que me leen, los que participan en todo lo que hace la plataforma, aquellos que ayudan al fortalecimiento y crecimiento de la comunidad, gracias totales a quienes hacen vida en Hive, aquellos que recién llegan y a todos los que estamos aquí desde hace tiempo. Gracias a todos por su receptividad, por su amor y comprensión.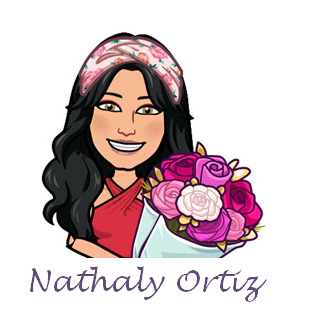 ---
All the content that is in this publication is widely original of the author, any doubt and compilation of the same, they should make mention of my person.
Todo el contenido que se encuentra en esta publicación es amplia-mente original del autor, cualquier duda y recopilación del mismo, deben hacer mención de mi persona.


---
El texto es original de: @nathyortiz
Todos los Derechos Reservados / © Nathy Ortiz
Fotografías tomadas de mi cámara DCM-LS, Panasonic.
The text is original from: @nathyortiz
All Rights Reserved / © Nathy Ortiz
Photos taken from my Lumix DCM-LS, Panasonic.
---


---
---