[ESP/ ESP] INICIATIVA: ¡HAZ UNA CITA CONTIGO MISMO! / ¡MAKE AN APPOINTMENT WITH YOURSELF!
♥ Hola comunidad de HIVE ♥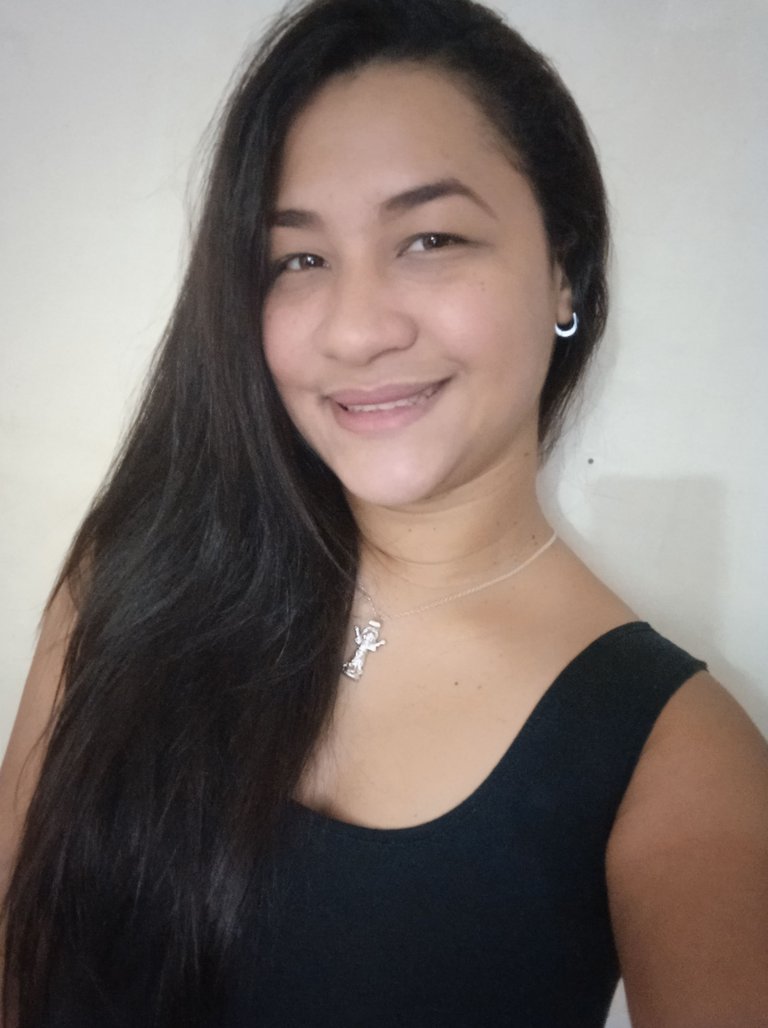 ♥ ♥ ♥ ♥ ♥ ♥ ♥ ♥ ♥ ♥ ♥ ♥ ♥ ♥ ♥ ♥ ♥ ♥ ♥ ♥ ♥ ♥ ♥ ♥ ♥ ♥ ♥ ♥ ♥ ♥ ♥





Español
Hola comunidad de Hive es un placer estar nuevamente con ustedes en una publicación mas, en esta oportunidad me encontré con la publicación de una chica Hiver @josdelmi62 en dónde nos invita a responder preguntas sobre nosotros mismo, en ella experimentamos el amor propio, l ávida, nuestro futuro y como nos mantenemos de pie. Una de las cosas importantes en el ser humano es mostrar amor a si mismo, buscando el verdadero significado de lo que eso conlleva para nuestra vida.
English
Hello Hive community it is a pleasure to be with you again in one more publication, this time I came across the publication of a Hiver girl @josdelmi62 where she invites us to answer questions about ourselves, in it we experience self-love, l avid, our future and how we stand. One of the important things in the human being is to show love to himself, looking for the true meaning of what that entails for our life.
---

INICIATIVA: ¡HAZ UNA CITA CONTIGO MISMO ! by @nathyortiz
---
1.-| ¿Qué tanto te quieres?
---
Una pregunta bastante buena ya que muchos de nosotros pasamos la vida admirando y queriendo otras cosas, pero no nos damos que la verdadera esencia y el verdadero amor proviene de nosotros. Para mi querer es algo bastante bonito de sentir ya que es cuando algo nos gusta realmente y sentimos un amor hacia esa persona u objeto pero cuando se trata de seres humanos buscamos los mil pretextos para no darnos cuenta que en nosotros reina el amor, que somos líderes de amarnos sin control.
Anteriormente cuando era más muchacha no me gusta algunas cosas de mi cuerpo y en eso va el amor propio, es decir que no lo sentía porque no estaba cómoda con ciertas cosas pero con el correr de los años aprendí aceptarme tal y como soy, a darme a amor de diferentes maneras ya sea comprando algo que me guste, dando un cariño a mi cuerpo y viajando. Hoy en día puedo decir con firmeza y amor que me quiero demasiado, soy una persona que acepta sus errores, busca la felicidad y ayuda a los demás a darse cuenta lo importante que son para la sociedad, ahora expreso más las cosas y eso me ayudó mucho en mi desarrollo en la vida.
A very good question because many of us spend our lives admiring and wanting other things, but we do not realize that the true essence and true love comes from us. For me, wanting is something quite nice to feel because it is when we really like something and we feel love towards that person or object, but when it comes to human beings we look for a thousand excuses not to realize that love reigns in us, that we are leaders of loving ourselves without control.
Previously when I was younger I did not like some things about my body and in that goes self-love, that is to say that I did not feel it because I was not comfortable with certain things but over the years I learned to accept myself as I am, to give myself love in different ways either by buying something I like, giving a love to my body and traveling. Today I can say with firmness and love that I love myself too much, I am a person who accepts her mistakes, seeks happiness and helps others to realize how important they are to society, now I express things more and that helped me a lot in my development in life.
---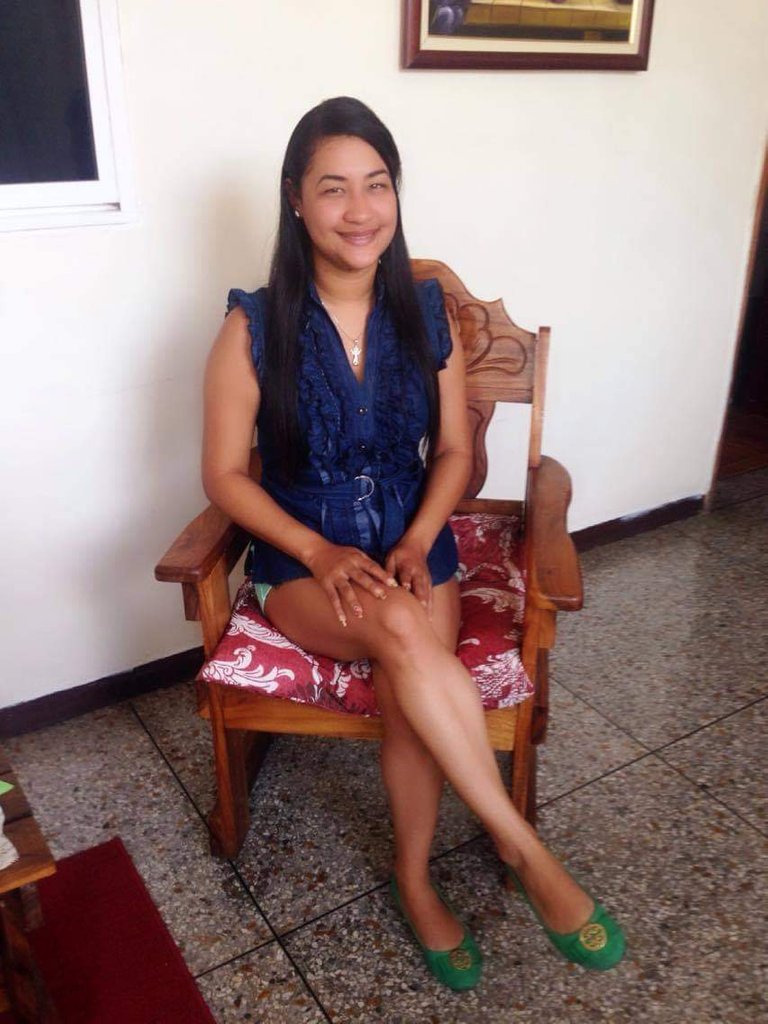 ---
2.-Qué dices cuando te miras al espejo?
---
Realmente decir algo en frente del espejo no lo hago, aunque en oportunidades suelo expresar frases de motivación y crecimiento personal, pero la mayoría del tiempo cuando estoy frente a un espejo admiro la gran persona en la que me he convertido, en lo realmente encantador que me quedan las cosas y sobre todo miro con amor cada parte de mi rostro. Aunque suene algo narcisista para muchos, cuando estoy frente al espejo admiro la belleza que veo, me doy cuenta que la vida está tomando otra forma, que mi cuerpo ha cambiado en cuestión de años debido a mi embarazo, que he madurado y más que nada he aprendido.
En el espejo miro con determinación cada parte de mi cuerpo y busco mejorar cada día ese espacio con cualquier cosa que me haga sentir más segura de lo que soy, amo tomarme fotografías y ver lo realmente hermosa que estoy ya que si no lo hago más nadie lo dice, aunque actualmente mi pareja me lo repite diariamente y eso me eleva mucho, a todos nos gusta que nos motiven con frases hermosa en cuanto a nuestra físico y personalidad.
I don't really say anything in front of the mirror, although I usually express phrases of motivation and personal growth, but most of the time when I'm in front of a mirror I admire the great person I've become, how lovely things look on me and above all I look with love at every part of my face. Although it sounds a bit narcissistic to many, when I am in front of the mirror I admire the beauty I see, I realize that life is taking another shape, that my body has changed in a matter of years due to my pregnancy, that I have matured and most of all I have learned to be a better person.
In the mirror I look with determination at every part of my body and I try to improve every day that space with anything that makes me feel more confident of what I am, I love to take pictures and see how really beautiful I am because if I do not do it anymore nobody says it, although currently my partner repeats it daily and that elevates me a lot, we all like to be motivated with beautiful phrases about our physique and personality.
---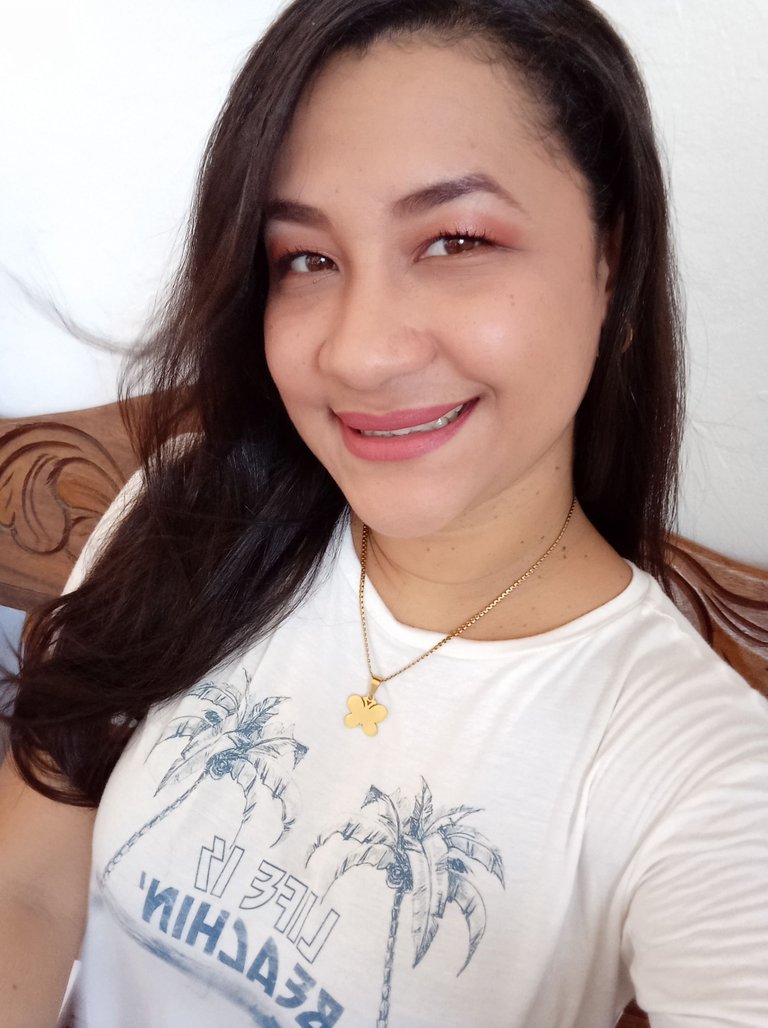 ---
3.- ¿ Soy feliz con la vida que llevo?
Definitivamente si, anteriormente decía que mi vida no tenía sentido ya que a raíz de la muerte de mi novio no quería nada y me sentía infeliz pero pasado los años y después de un buen tiempo llego a mi vida mi hijo, todo cambio por completo, amo la vida, cada cosa que está en mi camino, admiro a los demás y soy feliz.
Mi propia felicidad la he construido yo misma, ya que de mi depende lo que quiero y anhelo es por eso que me propuse a buscar lo que me apasiona y me hace sentir bien, hoy en día disfruto de un trabajo estable, de una pasión que es Hive, de mi hijo, de mi pareja, de mis suegros y padres, de todo aquello que me motiva a seguro adelante, he aprendido con el tiempo que las cosas negativas son bloqueo en nuestra mente y debemos eliminar y nutrir con cosas positivas.
Definitely yes, previously I used to say that my life had no meaning because after the death of my boyfriend I didn't want anything and I felt unhappy but after some years and after a long time my son came into my life, everything changed completely, I love life, everything that is in my way, I admire others and I am happy.
I have built my own happiness myself, since what I want and long for depends on me, that is why I set out to find what I am passionate about and what makes me feel good, today I enjoy a stable job, a passion that is Hive, my son, my partner, my in-laws and parents, everything that motivates me to move forward, I have learned over time that negative things are a blockage in our mind and we must eliminate and nurture with positive things.
---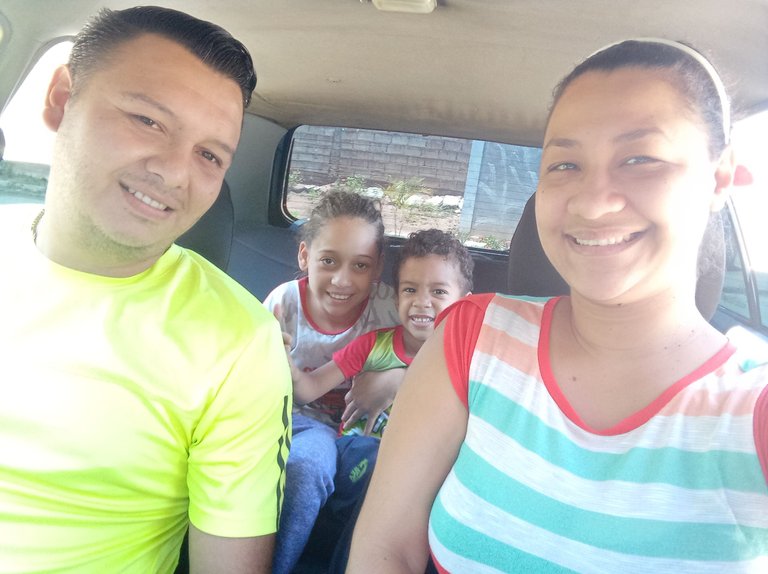 ---
💗💗💗💗💗💗💗💗💗💗💗💗💗💗💗💗💗💗💗💗






Gracias a todos por estar aquí en esta maravillosa iniciativa que nos gusta tanto a todos, es un placer siempre hacer este tipo de iniciativa dónde te hacen ver las cosas más bonitas de la vida, además de darte a entender y comprender un poco más de ti ya que muchas veces no lo hacemos, gracias a cada persona que nos lee y les gusta este tipo de iniciativa, me gusta hacer este tipo de cosas porque mueven a la plataforma, igualmente agradecer a su creador por hacerlo y tomar el tiempo de crear preguntas interesantes. Gracias a todos por leer y estar aquí, un abrazo.

Thank you all for being here in this wonderful initiative that we all like so much, it is always a pleasure to do this kind of initiative where they make you see the most beautiful things in life, besides giving you to understand and understand a little more about you because many times we do not, thanks to each person who reads us and like this kind of initiative, I like to do this kind of things because they move the platform, also thank its creator for doing it and take the time to create interesting questions. Thank you all for reading and being here, a hug.



---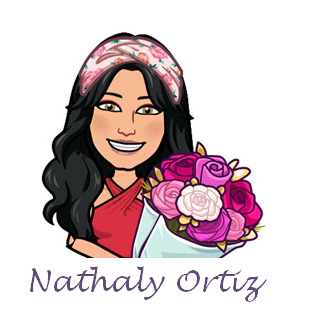 Todo el contenido que se encuentra en esta publicación es amplia-mente original del autor, cualquier duda y recopilación del mismo, deben hacer mención de mi persona.
All the content that is in this publication is widely original of the author, any doubt and compilation of the same, they should make mention of my person.


---
El texto es original de: @nathyortiz
Todos los Derechos Reservados / © Nathy Ortiz
Fotografías tomadas de mi cámara y editadas en Canva
The text is original from: @nathyortiz
All Rights Reserved / © Nathy Ortiz
Pictures taken from my camera and edited in Canva.
---


---
---