[ENG-SPA] My experience with subdermal hormonal contraception 🍂🍂🍂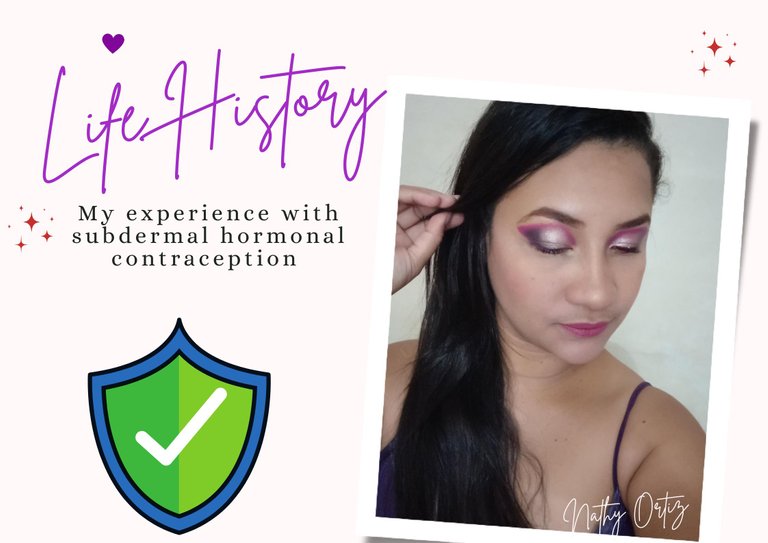 Photograph of my property
🍁 Bienvenidos a mi blog 🍁
Welcome

Español
---
Hola comunidad de Hive es un placer estar nuevamente con ustedes en esta comunidad tan increíble para mí como es historia de vida, en esta oportunidad les vengo a contar la experiencia con el aparato anticonceptivo subdermico es por eso que esto queda como parte de mi vida.Muchas cosas suceden cuando nos encontramos en un proceso de protección, no a todos nos va muy bien, mientras a otros excelente, es por eso que les vengo a contar mi experiencia y co.o me ha ido hasta ahora.
El anticonceptivo subdermico es un implante que se colocan las mujeres justamente debajo del brazo izquierdo para así impedir quedar en embarazo, muchas personas han optado por este método por ser uno de los más fáciles para colocar y por las experiencias de otras, pero no he escuchado muy buenas referencias de este implante. Anteriormente cuando estaba por colocarlo revise muchas cosas y experiencia de chicas, pero quise experimentar y ver qué pasaba si lo tenía yo, ya que todo es diferente cuando es así, no todas somos iguales.
English
---
Hello Hive community it is a pleasure to be with you again in this incredible community for me as it is life history, this time I come to tell you the experience with the subdermal contraceptive device is why this remains as part of my life. Many things happen when we are in a process of protection, not all of us do very well, while others do excellent, that's why I come to tell you my experience and how it has gone so far.
The subdermal contraceptive is an implant that women place just under the left arm to prevent pregnancy, many people have opted for this method for being one of the easiest to place and by the experiences of others, but I have not heard very good references of this implant. Previously when I was about to place it, I reviewed many things and experiences of girls, but I wanted to experiment and see what would happen if I had it, because everything is different when it is like this, not all of us are the same.
---

Mi experiencia con el anticonceptivo subdermico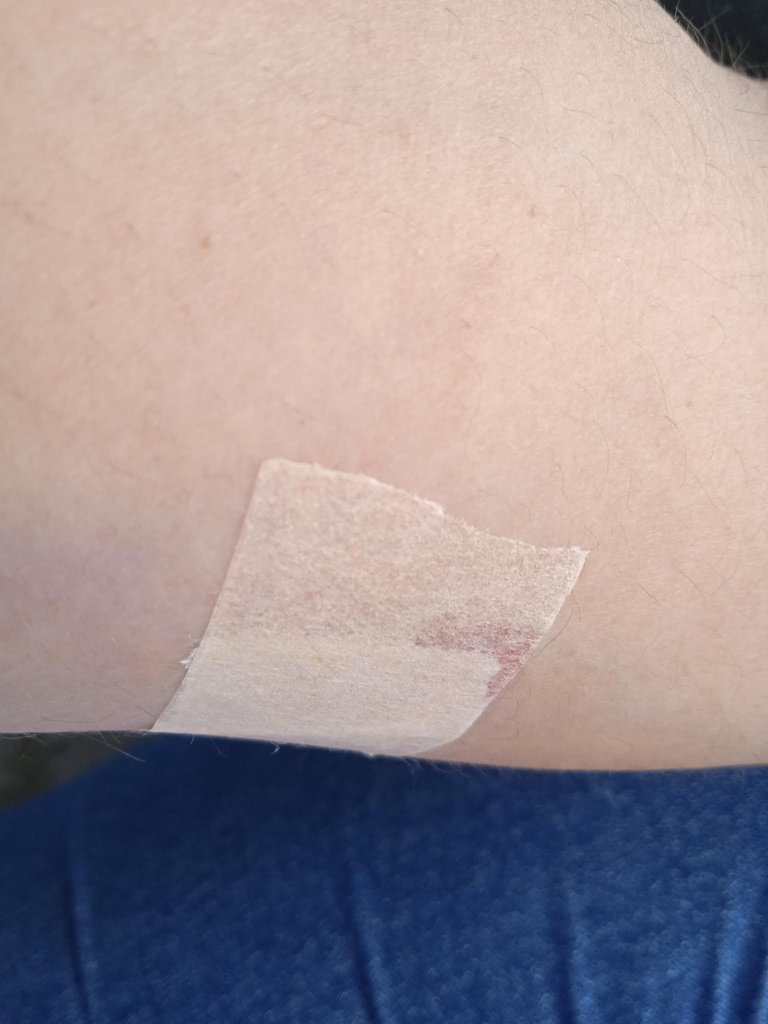 ---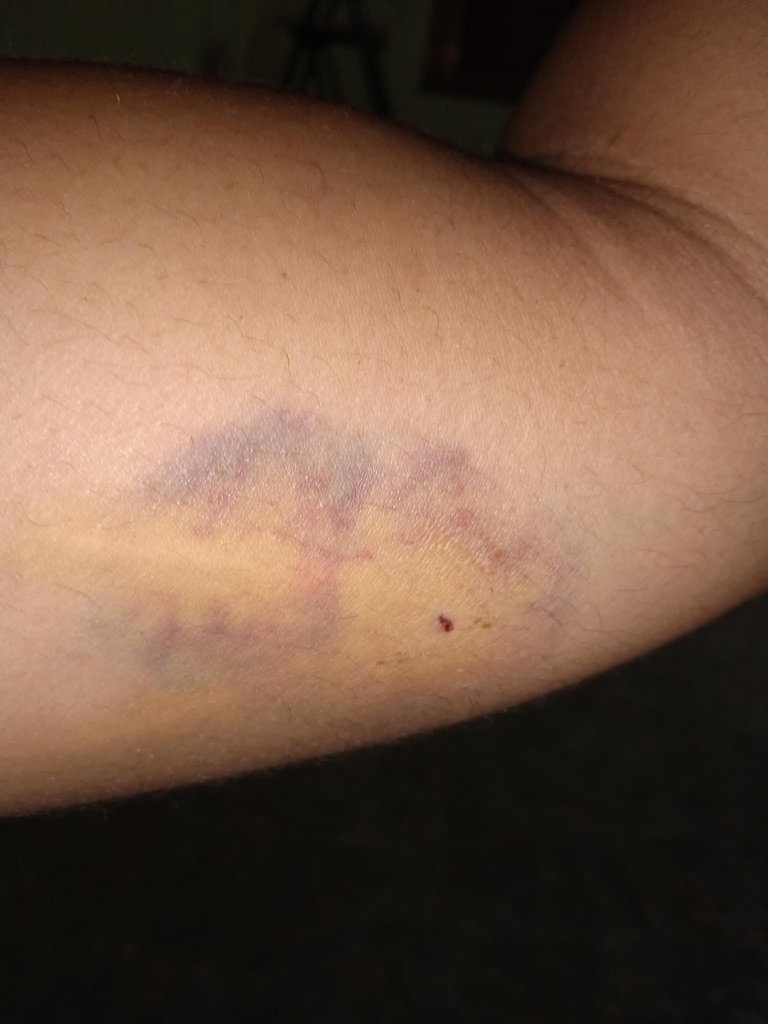 ---
Despues que nació mi hijo me encontraba sola, es decir no tenía alguien a mi lado y es por eso que no busque una protección pronta, solamente cuando lo necesitará ya que me considero una persona un poco estresante para llevar algo un tiempo sin tener alguien a mi lado, además no tenía pensado estar con alguien. El año pasado empecé una relación con quién es hoy en día mi pareja, la persona que está a mi lado y vivimos juntos, pero aún no estaba preparada para un nuevo bebé es por eso que busqué información para ver cuál era el método anticonceptivo más efectivo y el que me convenía para mí, es por eso que decidí colocarme el anticonceptivo subdermico.
Realmente para colocarme el aparato fue un poco fastidioso ya que no encontraba un lugar que lo pusiera ya que mayormente se lo ponían a grupos de chicas que ya estaba previamente inscrita por así decirlo, fue en ese momento cuando contacté a una comadre que es enfermera y me hizo la solicitud, fui varios días y nada, hasta que el 13 de mayo del año pasado logré colocarme el anticonceptivo. Los primeros días fueron fatales ya que mi brazo quedó algo morado por el manoseo en él, además era un cuerpo extraño entrando en mi, así que esos primeros días fueron dificiles ya que mi brazo no lo podía mover del dolor, así estuve casi 6 días, cuando llegó el 30 de mayo me vino mi periodo y recuerdo que pase exactamente casi 18 días menstruando a mucho flujo y eso me tenía mal, pero después todo empezó a disminuir y se fue el periodo de mi cuerpo y vida.
After my son was born I was alone, that is to say I didn't have someone by my side and that is why I didn't look for a prompt protection, only when he will need it since I consider myself a little stressful person to carry something for a while without having someone by my side, besides I didn't plan to be with someone. Last year I started a relationship with who is now my partner, the person who is by my side and we live together, but I was not yet ready for a new baby is why I looked for information to see what was the most effective contraceptive method and the one that suited me, that's why I decided to place the subdermal contraceptive.
Actually to get the device was a bit annoying because I could not find a place to put it since they mostly put it to groups of girls who were already previously enrolled so to speak, it was at that time when I contacted a comadre who is a nurse and made me the request, I went several days and nothing, until May 13 last year I managed to put the contraceptive. The first few days were fatal because my arm was a little bruised because of the groping on it, it was also a foreign body entering me, so those first days were difficult because I could not move my arm because of the pain, so I was almost 6 days, when May 30 came my period and I remember that I spent exactly almost 18 days menstruating with a lot of flow and that had me bad, but then everything began to decrease and the period was gone from my body and my life.
---

Mi experiencia antes, durante y a futuro.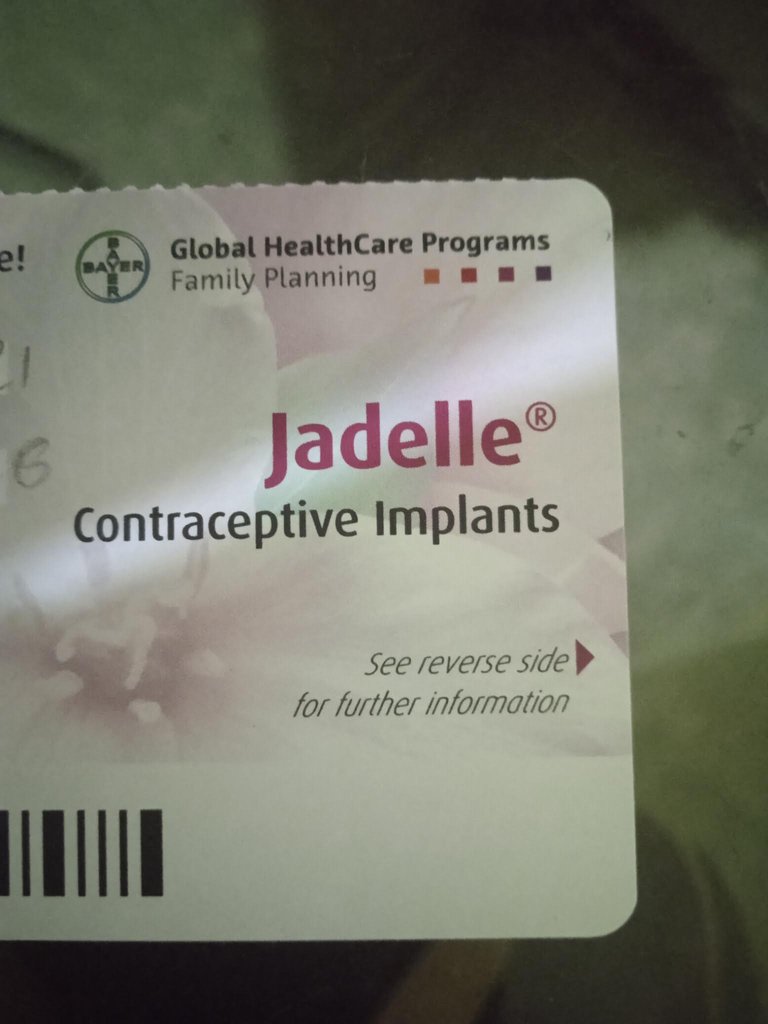 ---
Mi periodo se fue y no lo vi más, además mis días con el aparato eran normales, aunque puedo resaltar que en diciembre del año pasado mi humor cambio un poco en casa, aunque creo que eso iba ligado a otros problemas que tenía pero aún así continúe, no fue hasta el mes pasado cuando me vino mi periodo nuevamente, pero esta vez en flujo poco pero constante, al comienzo me preocupé pero no le di importancia. No he cambiado realmente en nada, no he engordado como a muchas les pasa, no estoy llena de granos, ni mucho menos estoy acabada, lo que sí he notado es que no he logrado subir de peso, ya que soy una persona que asimila la comida y hace función en mi rápido, además considero que he comido como nunca, en esa parte me siento feliz de lo que sucede.
En mi pasado me ha ido bien con este anticonceptivo y me gusta cómo se ha portado, no he visto cambios significativos en mi solamente los que he comentado antes, ahora llegando a mi presente me doy cuenta que las cosas están tomando un rumbo diferente ya que mi periodo ya ha venido 2 veces en pocas cantidades y no se realmente a que se debe, debo visitar a un ginecólogo y ver qué está pasando en mi cuerpo. Este aparato no tiene muy buenas recomendaciones en la mayoría de las mujeres aunque a mí me va muy bien, salvo este último mes que estoy pasando, no sé qué hacer con él por los momentos, porque estuve leyendo que tengo que esperar 3 años para que me lo retiren en el centro dónde me lo colocaron.
Realmente quiero tener más hijos y planificar mi segundo bebé pero no sé si sea cierto de esperar los 3 años ya que tengo apenas 1 año y 2 meses, además estoy por cumplir mis 34 años de edad, no quiero tener hijos con más de 36 años ya que lo veo muy viejo para mí pero aún así debo esperar. No sé si alguien aquí en esta plataforma este pasando por lo mismo, quisiera ver sus experiencias y como les habido si tienen este método anticonceptivo en su cuerpo, quizás lo que deba hacer es pagar para que me lo retiren y colocarme otro método ya que con este he notado últimamente dolores de cabeza en pequeñas cantidades que no me afectan pero me molesta muchas veces.
My period went away and I did not see it anymore, besides my days with the device were normal, although I can highlight that in December last year my mood changed a little at home, although I think that was linked to other problems I had but still continued, it was not until last month when my period came again, but this time in little but constant flow, at first I was worried but I did not give it importance. I have not really changed at all, I have not put on weight as it happens to many, I am not full of pimples, much less I am finished, what I have noticed is that I have not managed to gain weight, since I am a person who assimilates food and makes function in my fast, I also consider that I have eaten like never before, in that part I feel happy about what is happening.
In my past I have done well with this contraceptive and I like how it has behaved, I have not seen significant changes in me only those I have commented before, now coming to my present I realize that things are taking a different course since my period has already come 2 times in small quantities and I do not really know what it is due, I should visit a gynecologist and see what is happening in my body. This device does not have very good recommendations in most women although I am doing very well, except for this last month that I am going through, I do not know what to do with it at the moment, because I was reading that I have to wait 3 years for it to be removed in the center where I placed it.
I really want to have more children and plan my second baby but I don't know if it is true to wait the 3 years since I am only 1 year and 2 months old, also I am about to turn 34 years old, I don't want to have children over 36 years old since I see it as too old for me but I still have to wait. I don't know if anyone here on this platform is going through the same thing, I would like to see your experiences and how it has been if you have this contraceptive method in your body, maybe what I should do is pay to have it removed and put another method since with this one I have noticed lately headaches in small amounts that do not affect me but it bothers me many times.
---

Historias de vida como experiencia personal.
❤️❤️❤️❤️❤️❤️❤️❤️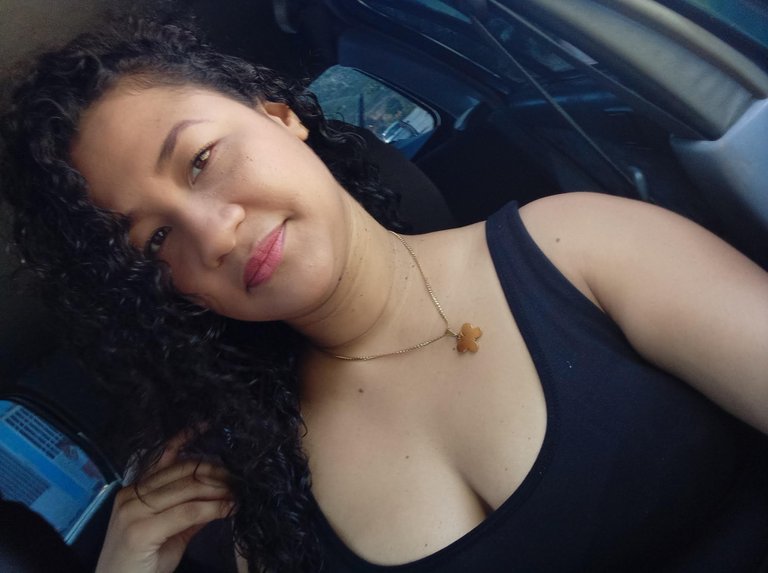 25 days after I placed the implant
---
No todos los cuerpos son iguales, no con esto quiero decir que es malo y me ha ido de lo peor, al contrario me ha ido bien solo que este último mes he sentido los cambios muchas y no sé qué será realmente, he escuchado tantas historias y no sé cómo funcionan las cosas en otros cuerpos, cada una de nosotras somos diferentes y por ende las cosas van a cambiar. Hoy en día estoy esperando salir de unas cosas en mi vida, arreglar otras más y ver si en el mes entrante voy a revisarme y ver si todo lo que me han dicho es cierto, además de buscar una solución para que sea mejor para mi vida y mi cuerpo, por este año no quiero hijos pero si en venidero y quiero estar preparada para eso ya que es una planificación que haré en pareja, espero ver si ustedes mis queridas lectoras han pasado por esto y me cuenten cómo le ha ido con este anticonceptivo.
Gracias a todos los que me leen, los que participan en esta plataforma y traen contenido de calidad es siempre para mí un placer leer sus publicaciones, igualmente agradezco a ustedes los que me leen y están al tanto de lo que sucede. Gracias a todos por estar aquí y formar parte de mi vida, envío abrazos y buena vibra para todos.
Not all bodies are the same, not with this I mean that it is bad and I have done the worst, on the contrary I have done well, only this last month I have felt many changes and I do not know what it really is, I have heard so many stories and I do not know how things work in other bodies, each of us are different and therefore things will change. Today I am waiting to get out of some things in my life, fix some more and see if in the next month I am going to check myself and see if everything I have been told is true, besides looking for a solution to be better for my life and my body, for this year I do not want children but in the coming year and I want to be prepared for that since it is a planning that I will do as a couple, I hope to see if you my dear readers have gone through this and tell me how it has gone with this contraceptive.
Thank you to all who read me, those who participate in this platform and bring quality content is always a pleasure for me to read your publications, I also thank you who read me and are aware of what happens. The feelings are good or bad we must learn to handle it, thank you all for being here and be part of my life, I send hugs and good vibes to all.
---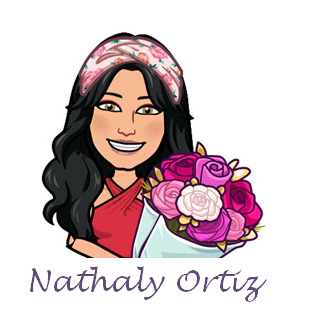 ---
Todo el contenido que se encuentra en esta publicación es amplia-mente original del autor, cualquier duda y recopilación del mismo, deben hacer mención de mi persona.
All the content that is in this publication is widely original of the author, any doubt and compilation of the same, they should make mention of my person.


---
El texto es original de: @nathyortiz
Todos los Derechos Reservados / © Nathy Ortiz
Fotografías tomadas desde mi teléfono Xiaomi Redmi.
The text is original from: @nathyortiz
All Rights Reserved / © Nathy Ortiz
Pictures taken from my Xiaomi Redmi 9A phone.
---


---
---