Some Photography Part Of Nature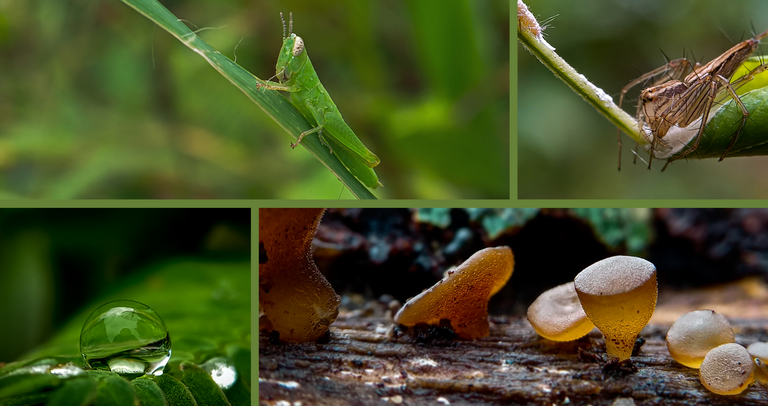 When in the open, there are many things that we can meet. For example small insects that are in the leaves, wildflowers that grow a lot everywhere outside, and of course there are many more that we can find when we really want to observe it all. and the most valuable of all is, a new knowledge that we will surely find when we are observing nature and everything that exists in nature.
What is implied in your mind when you hear the word Nature. Yes, of course, nature is everything that exists on earth that has existed naturally. Which is slightly different from the word universe, which includes everything in the heavens, on earth, and even everything that we cannot see.
Nature in the view of Nature Lovers we can mean to include forests, water, air, oceans, animals and plants, as well as the surrounding environment. That's why nature lovers are often referred to as those who love forests, air, water, animals and all that I mentioned earlier. If you say that you are a Nature Lover, it means that you have a responsibility and an obligation to take care of everything in nature.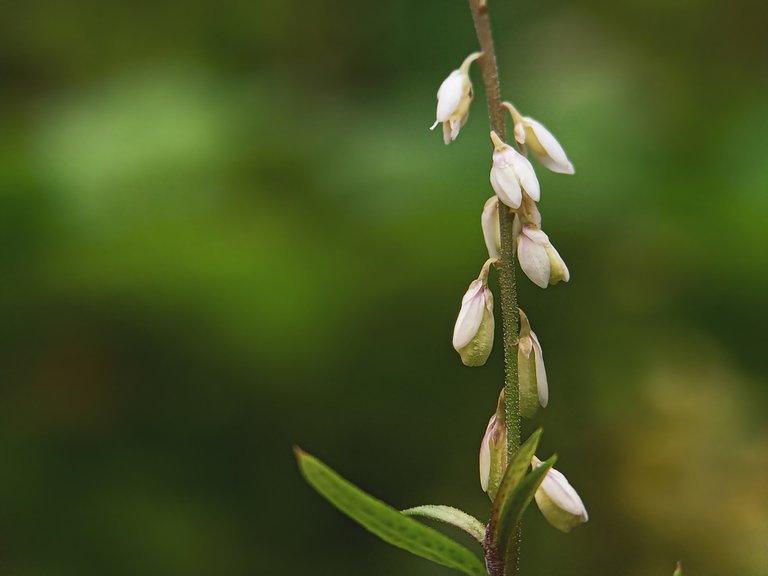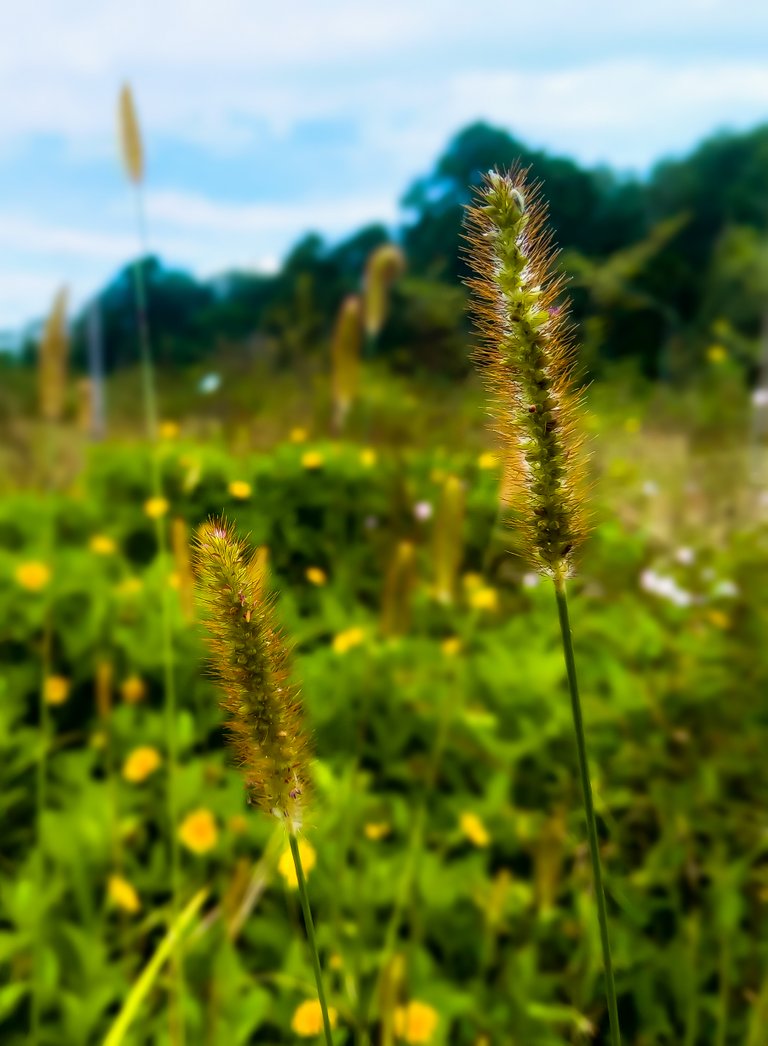 Because of that. Apart from the big themes we've posted in our post guide on the Nature Lovers Community, you can post anything that belongs to nature itself. Including the smallest parts of nature, such as insects and familiar flowers or wildflowers and more.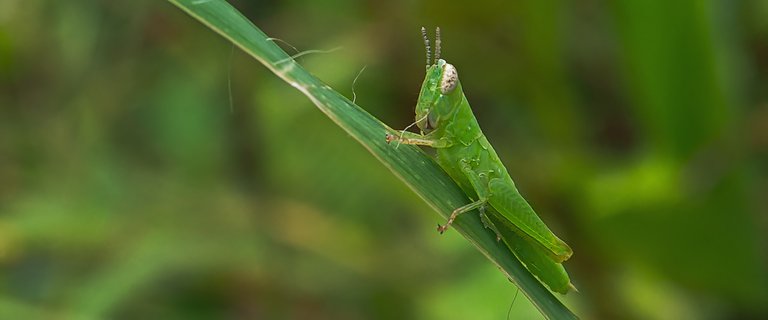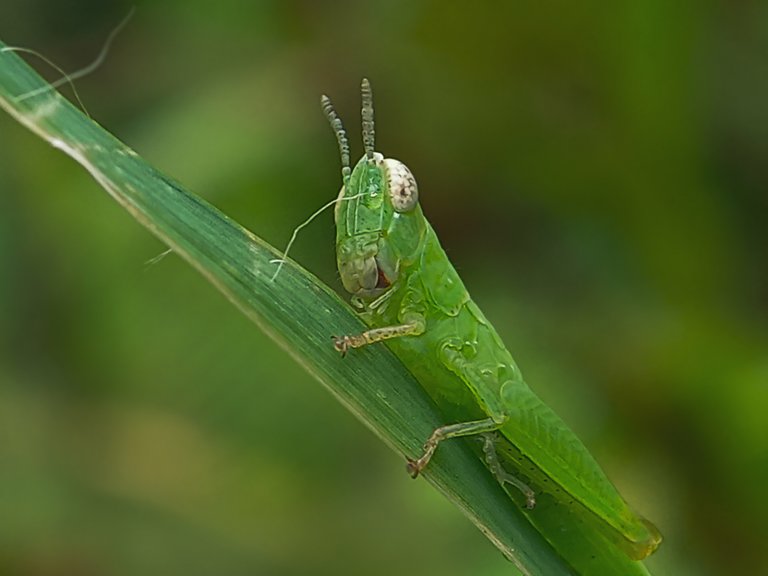 And this time I did it all. When half a day earlier I spent time in nature to observe some scenes that occur in nature
When it had just stopped raining, and the sun was starting to shine again, I saw some pretty little insects pretty, one of them is a very small green grasshopper. Looks like he's looking for food and eating the leaves.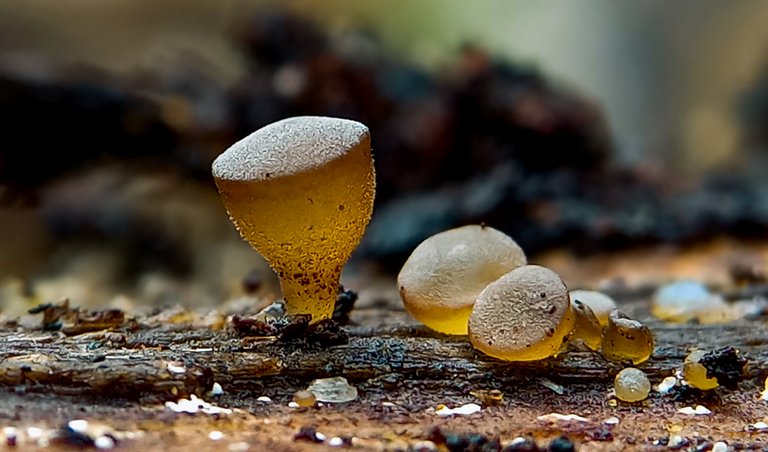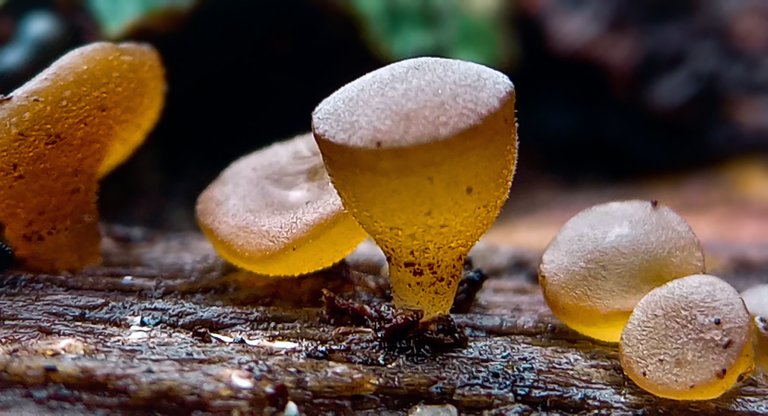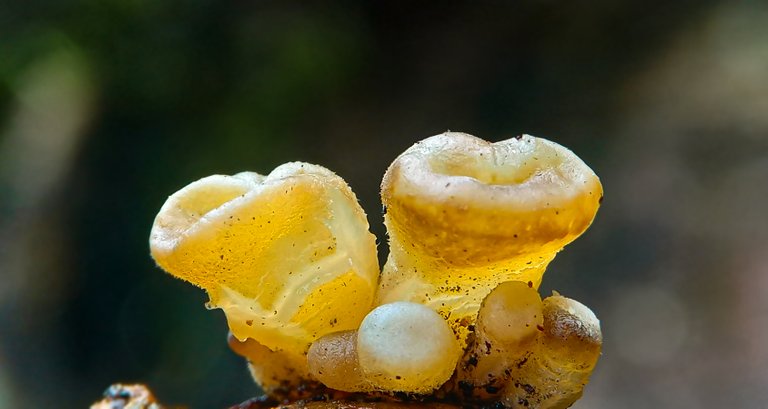 This mushroom also looks very beautiful. Rainy weather of course makes these mushrooms grow well and fertile.
Mushrooms can be found anywhere, especially in the tropics, with various shapes, colors and sizes. And of course, mushrooms are part of this nature we love.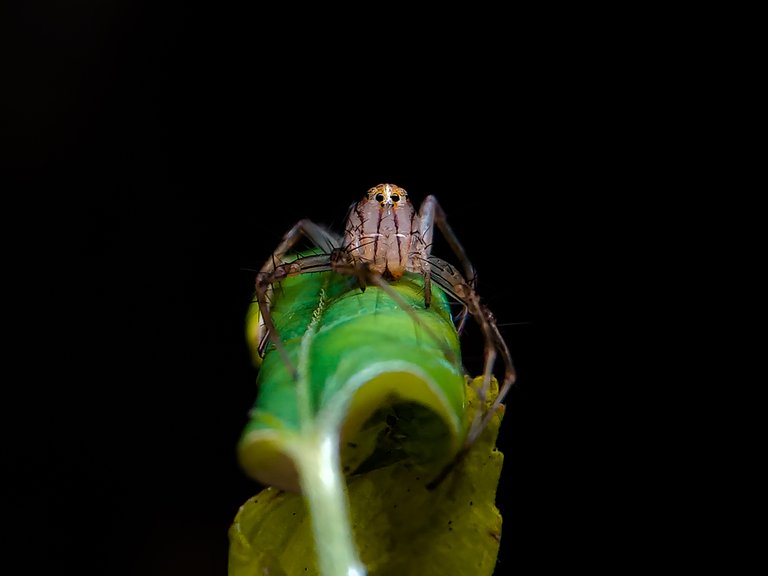 This little animal has spiked legs and round eyes, he is a jumping spider, a unique and strange little animal.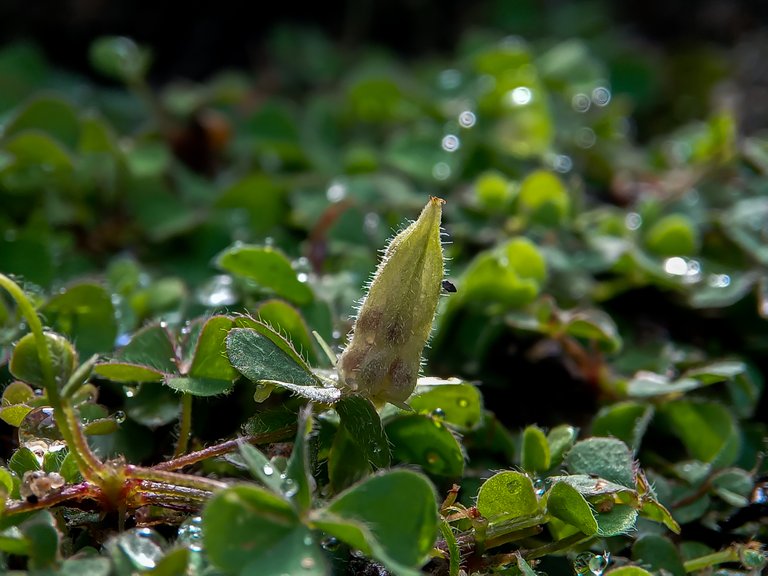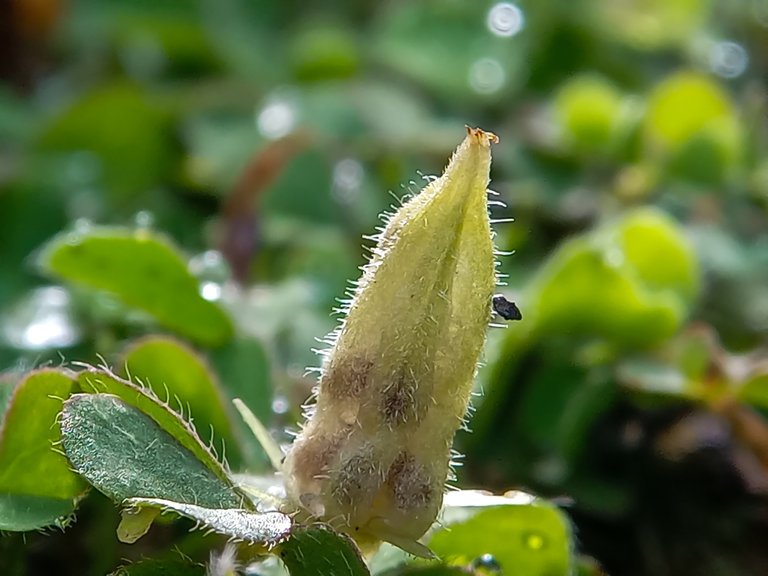 Here I also photographed flowers from weeds that were still wet from the rain. When you are in the grass, you may pass by this weed flower, if you don't really observe it, because it is also very small.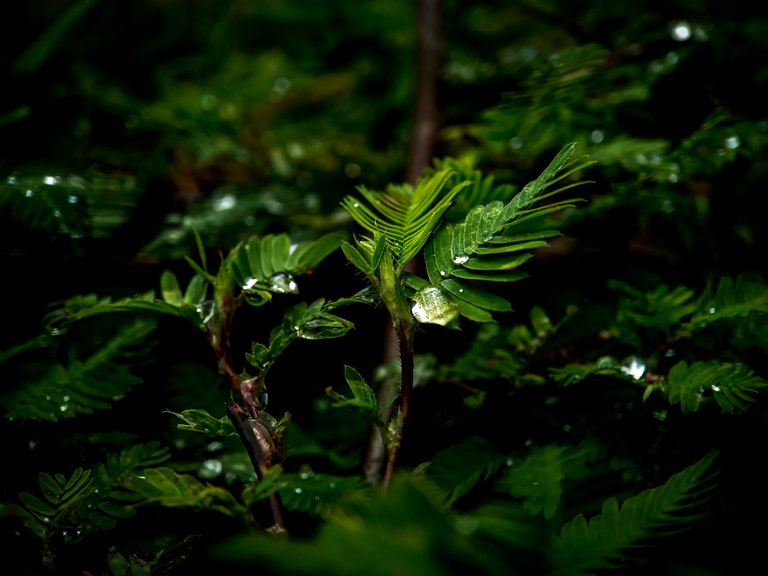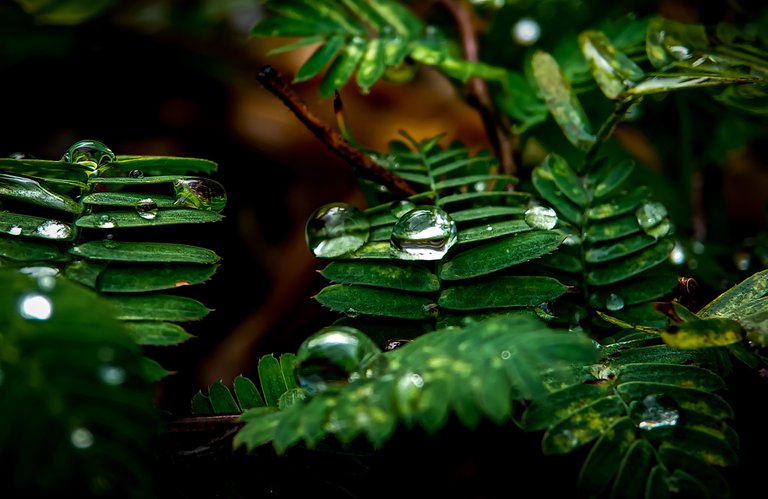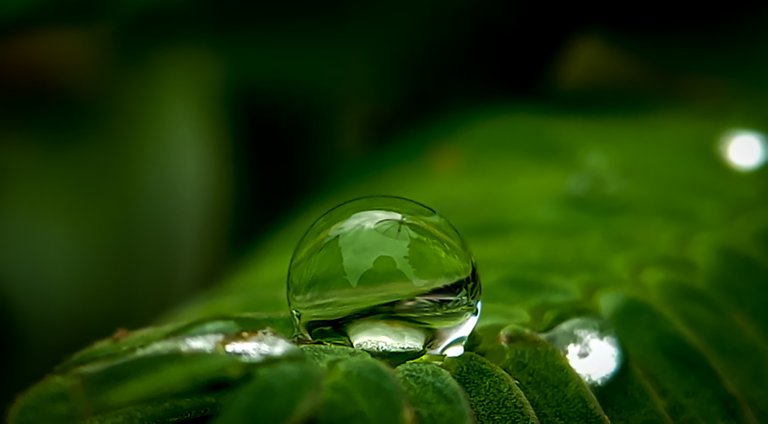 And this is proof of what I said, that I photographed it all after a while the rain stopped.
Beautiful emerald in the weeds. I had to lie down a bit to take the picture, even though the grass was still wet, and I didn't mind, because I enjoyed taking pictures.
I guess that's it for now, some photography about nature. I hope you all enjoy this show.
Thank you,
Greetings Nature Lovers
| Camera Used | Samsung Smartphone |
| --- | --- |
| Lens | Apexel 100mm |
| Category | Nature Photography |
| Location | Aceh-Indonesia |
| Original Picture By | nasseir |
---
---