Photography Lovers | Some of My Macro Photography Today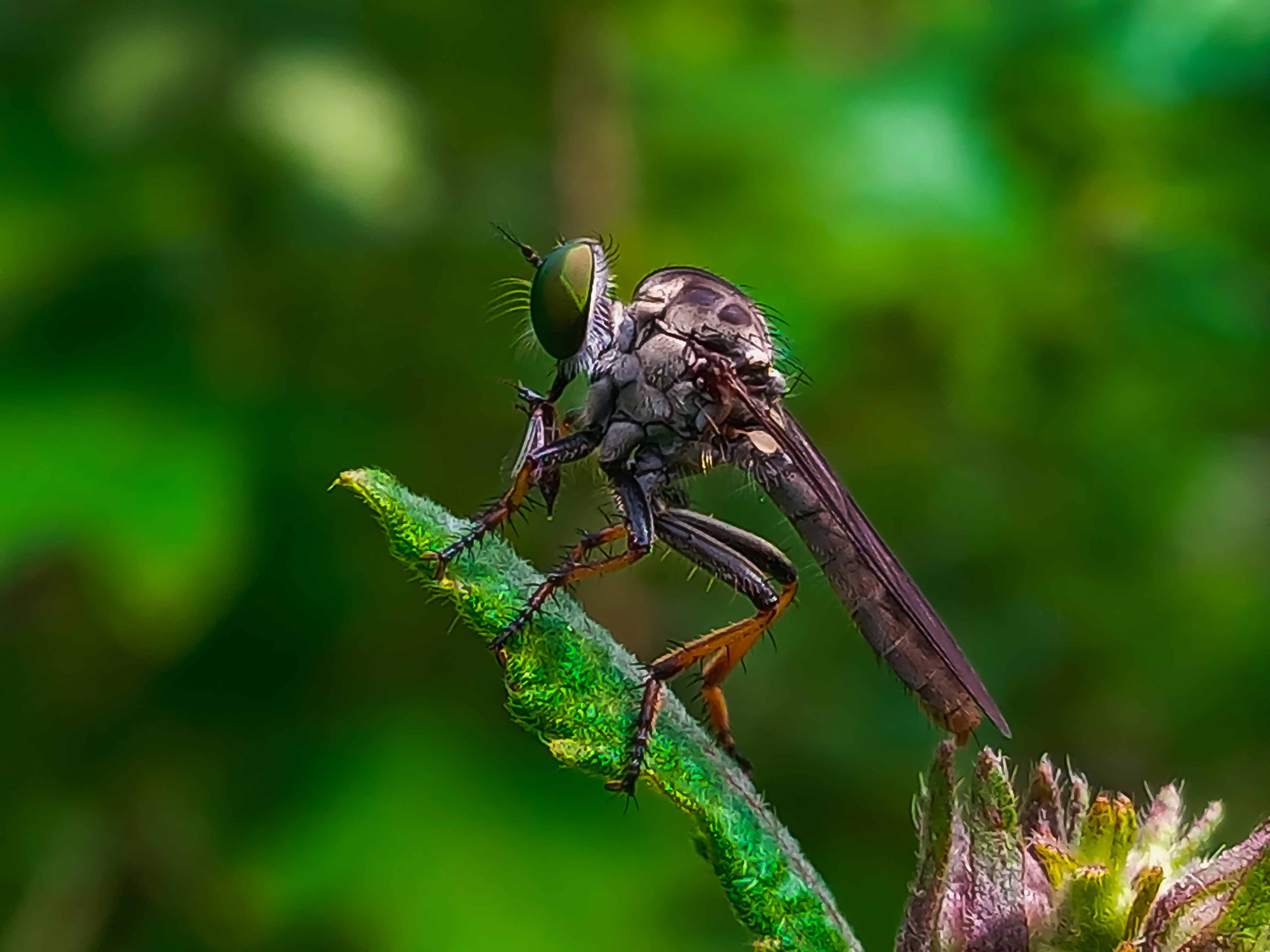 Hello Everyone
Photography lovers in this great Community. How are you all today?. I hope you all are well and happy. If you ask about me, I'm also fine thanks to the love and mercy of God Almighty.
Today it rained in our village, It started to pour from morning until late afternoon. So there's nothing I can do with my photography work in the rain. Because of that I spent the whole day looking at all of your beautiful works in the Photogrphy Lovers Community. There are lots of great photography jobs here, and that's awesome.
It was almost evening, and the rain had stopped. I intend to try to take some pictures of the atmosphere after the rain. I went to the garden near where I live, haven't had time to clean the garden in recent days due to the rainy weather, so my palawijaku garden is already covered with weeds.
There I observed anything that can be photographed. This time it may be more suitable to play with macro lenses. I got two bugs and dew after it rained. Check out my macro photography below.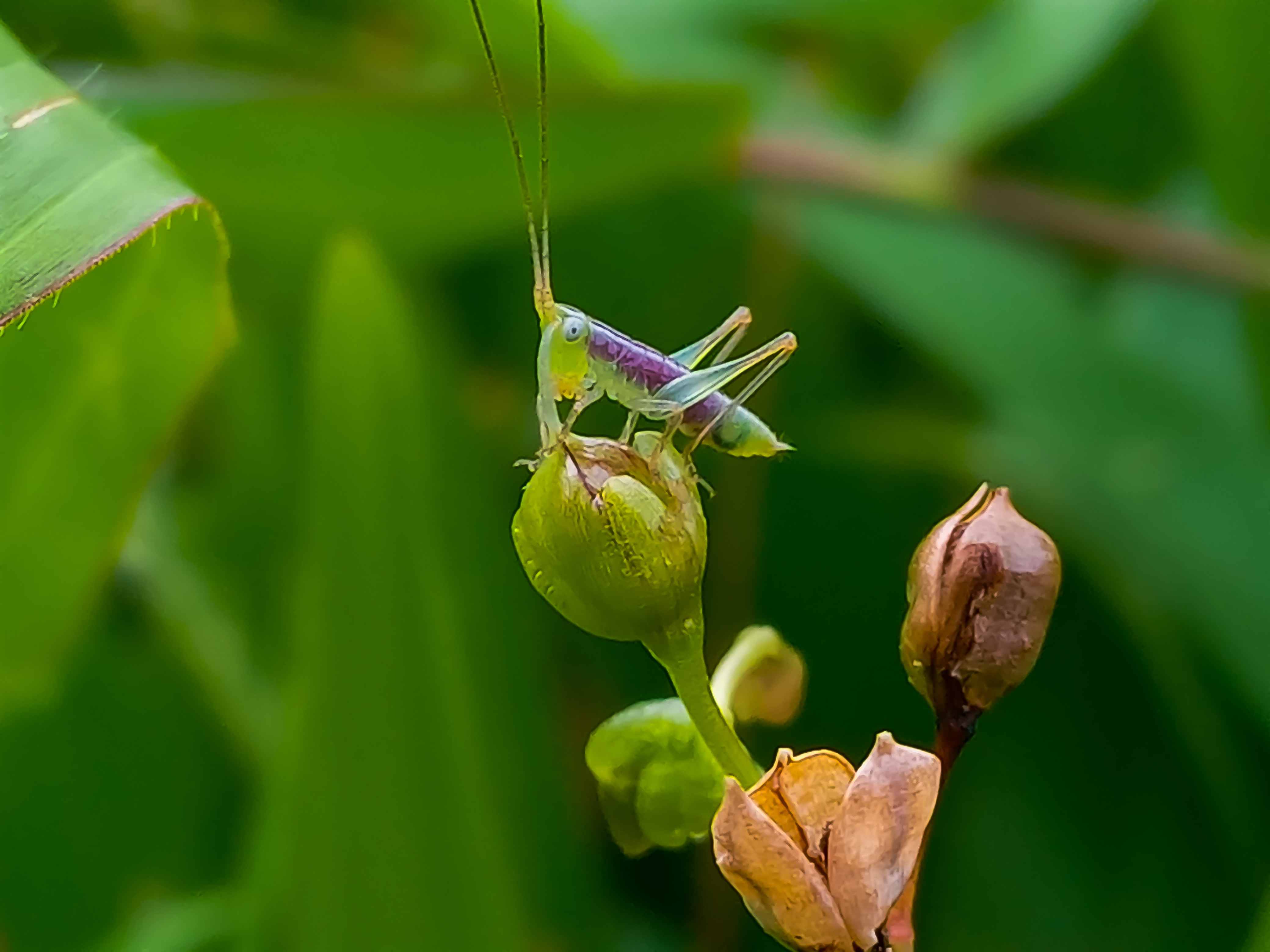 ©️2022 Original Picture By @nasseir
First I get the object for the macro which is the little grasshopper. I'm sorry, only managed to get one picture of this small and beautiful grasshopper. There were actually quite a few shots, but none were as perfect as this one. It is quite difficult to photograph sensitive little insects with a macro lens, if we are rash, the insects will blur, so it is quite difficult to get some perfect pictures.
And the second is still from the insect object. We call it this is a robber fly.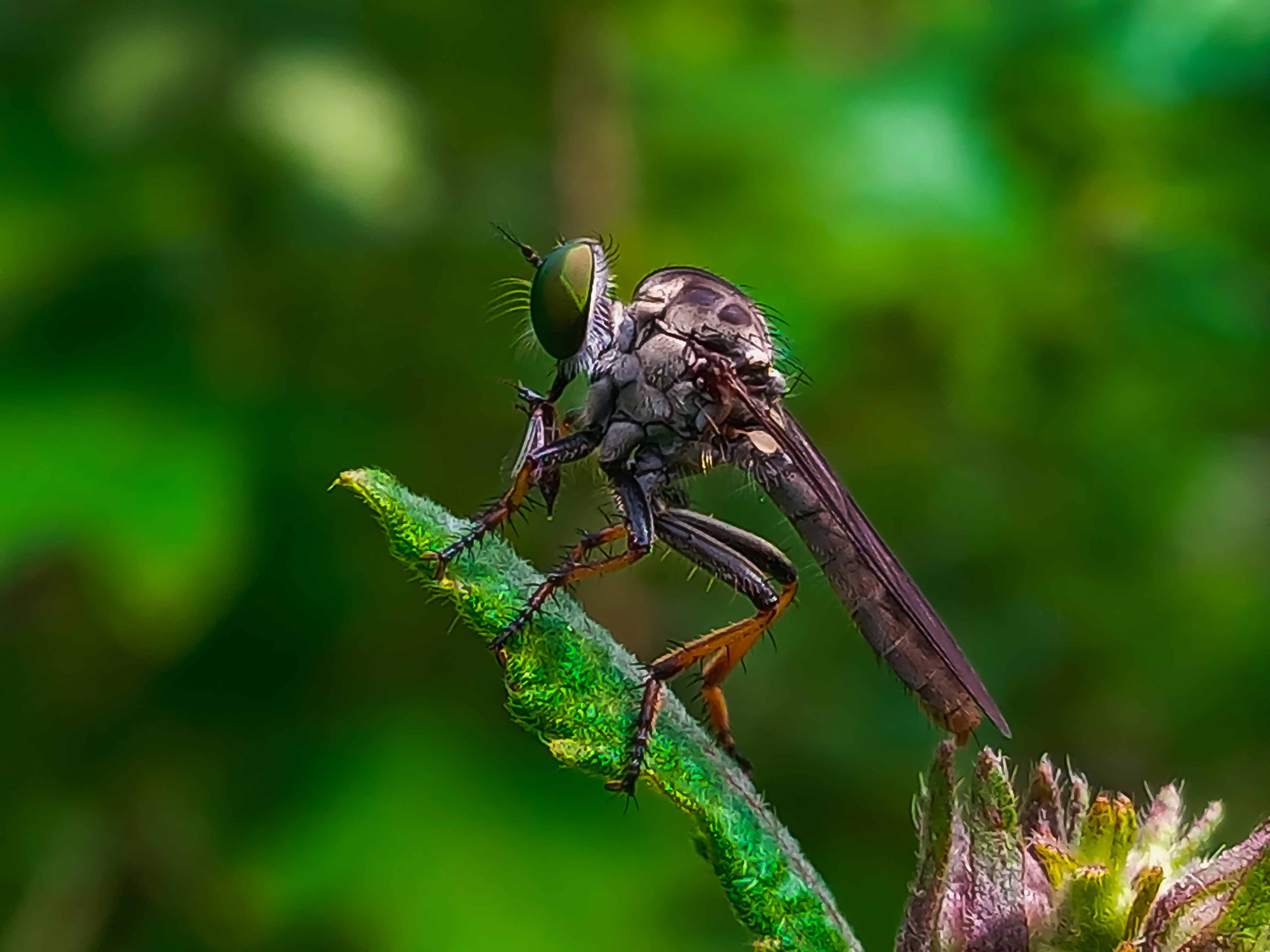 ©️2022 Original Picture By @nasseir
As with the first grasshopper, I only managed to take one perfect shot, then this robber fly escaped my macro lens.
In the scientific name, this robber fly is called Ommatius, it is a genus of flies. And also part of the subfamily Asilinae of the fly kingdom.
This robber fly is different from ordinary flies, it has a longer shape than ordinary flies, it also has a beautiful eye mask. But he likes to prey on his enemies, he does it very quickly and then bites the enemy until they are helpless. It preys on small insect as ants, and any other small insects.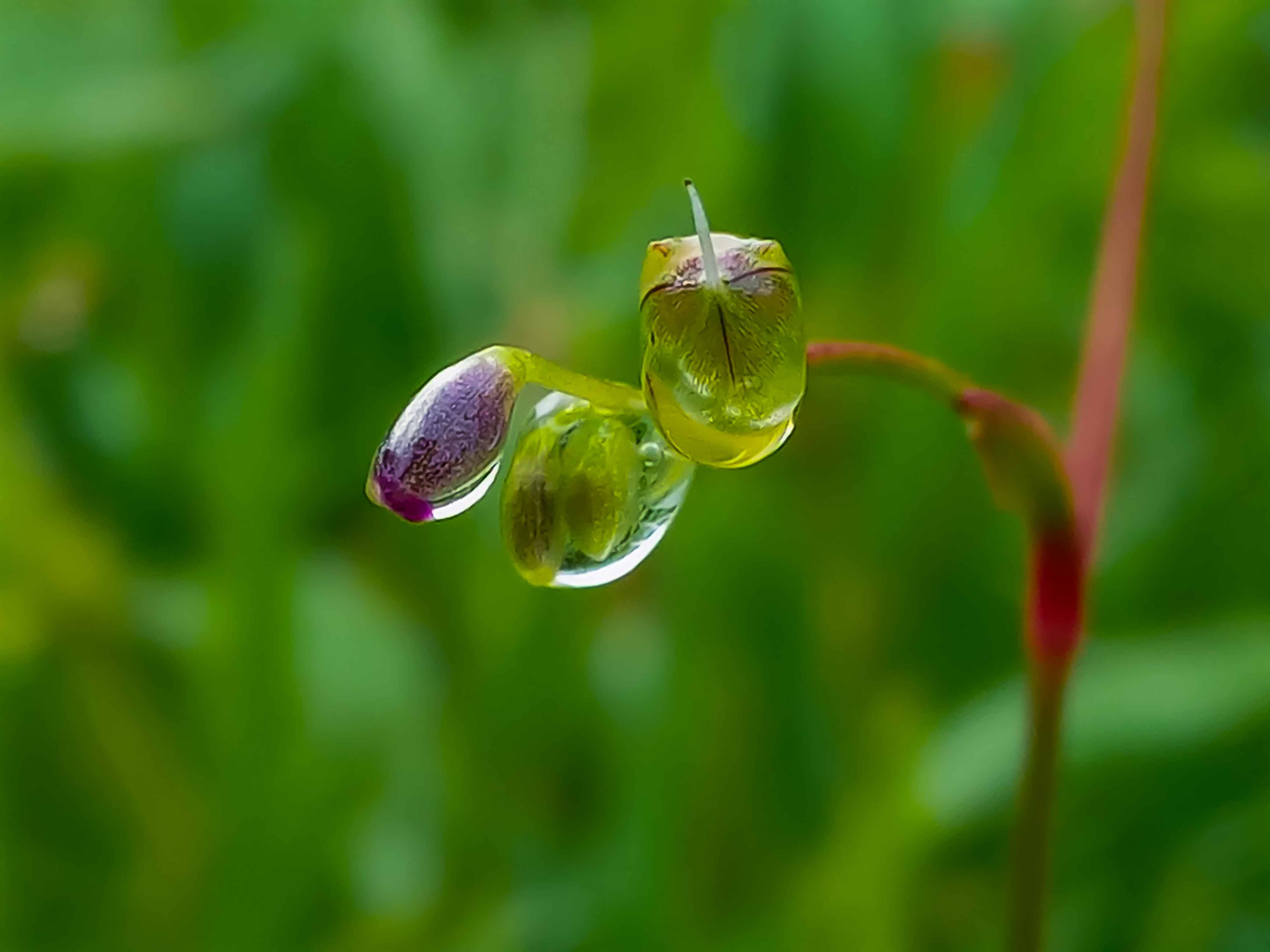 ©️2022 Original Picture By @nasseir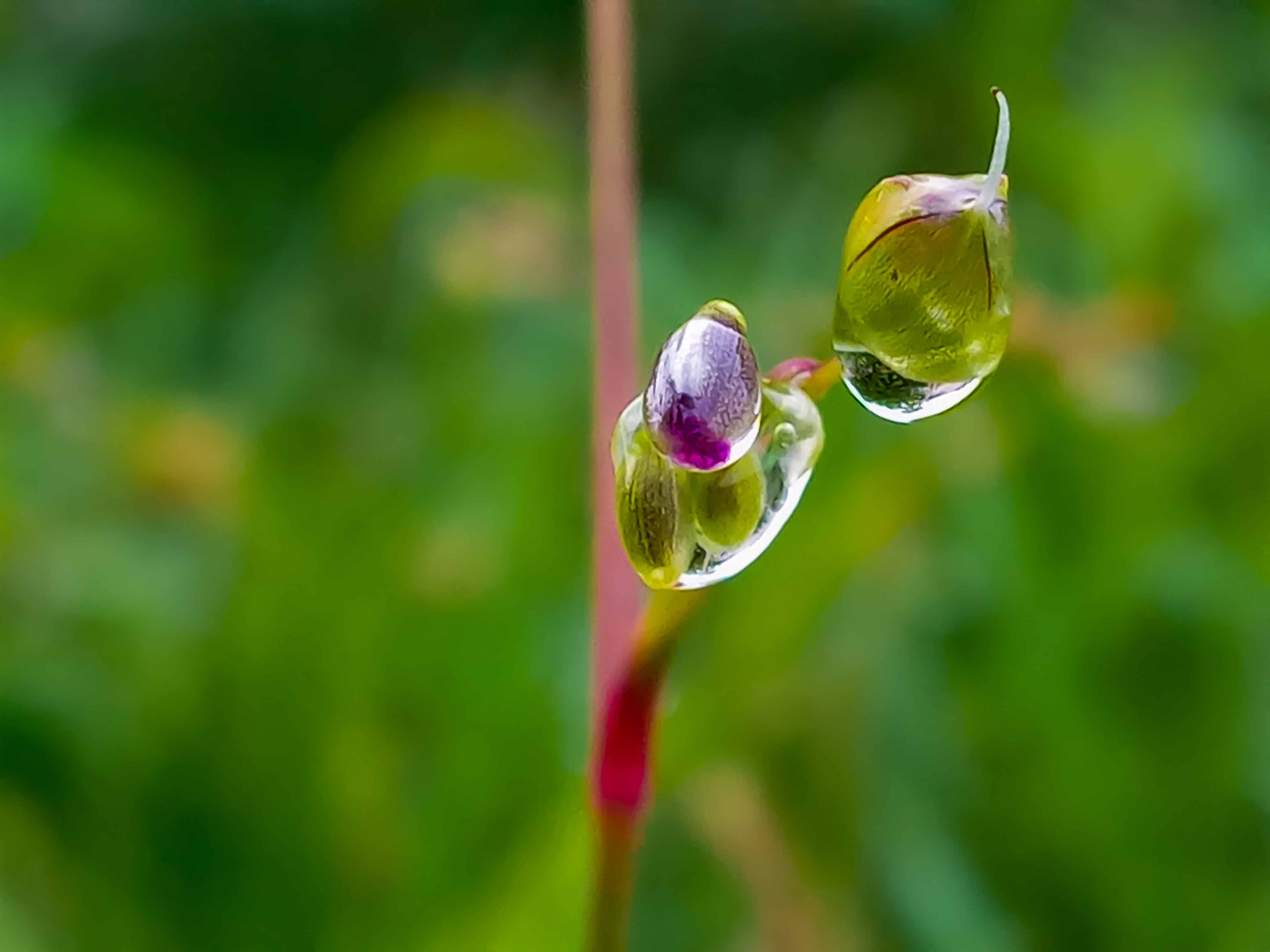 ©️2022 Original Picture By @nasseir
Then the two macros above. This is the dew after the rain on a little wildflower.
A wild flower that is very dew-sized, I thought it was beautiful, that's why I tried to capture it with a macro lens. The two images are the same object from different positions that I shot. The little flower of the weed has a beautiful color, we can't get it without looking carefully at the grass, because it really is very small in size.
And the last two macro images below. Still with the dew object, but the dew after the rain on the leaves.
These macro images of mine, slightly improve the quality by using the lightroom application. That's just a little in some areas, such as making light adjustments to the image and slightly increasing the sharpness of the image.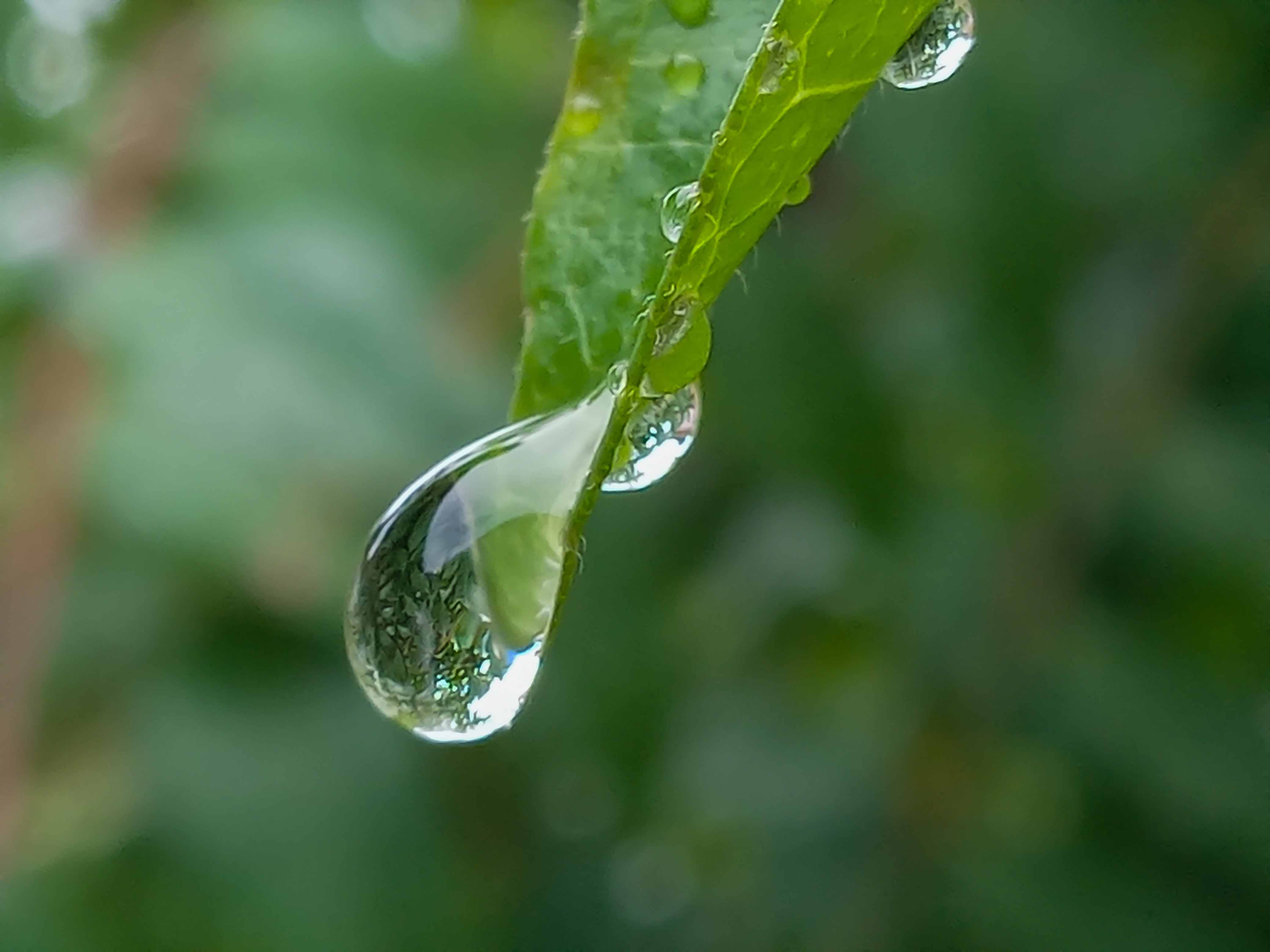 ©️2022 Original Picture By @nasseir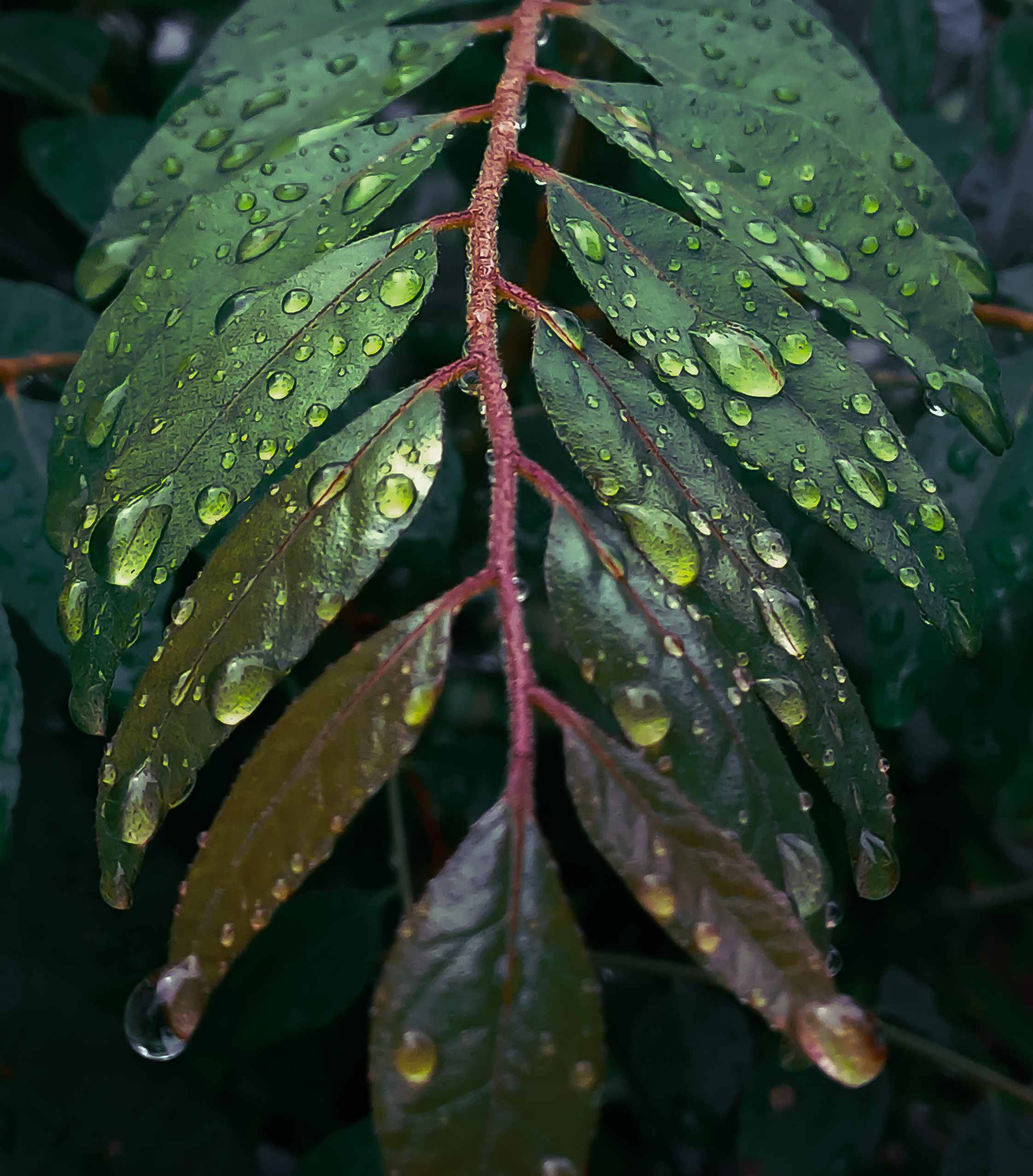 ©️2022 Original Picture By @nasseir
That's some of my macro photography work today, I hope you all enjoy and like my macro work.
Thank you to all of you who have been willing to stop here in my post. Have a nice day. See you again.

| Camera Used | Samsung Smartphone |
| --- | --- |
| Category | Macro Photography |
| Location | Indonesia |
| Edit With | Lightroom |
| Photografer | @nasseir |
𝚃𝚑𝚊𝚗𝚔𝚜 𝚈𝚘𝚞
ℜ𝔢𝔤𝔞𝔯𝔡𝔰
---
---