Photography Lovers || Beautiful afternoon

The most enjoyable thing for those of us who live close to the beach is to go there when we have free time or after finishing our routine work.
For me, the right time to go there is in the afternoon, and by that time I have finished with various work matters.
Apart because from it's time having a break from routine in the afternoon, also I can also enjoy the afternoon on the beach with the beauty of the sunset which will definitely make me feel relieved.
Fatigue seems to just disappear, completely gone with the peaceful breeze and the rays of the afternoon sun who almost drowned. The atmosphere of the afternoon and the beautiful sunset is full of meaning and hope.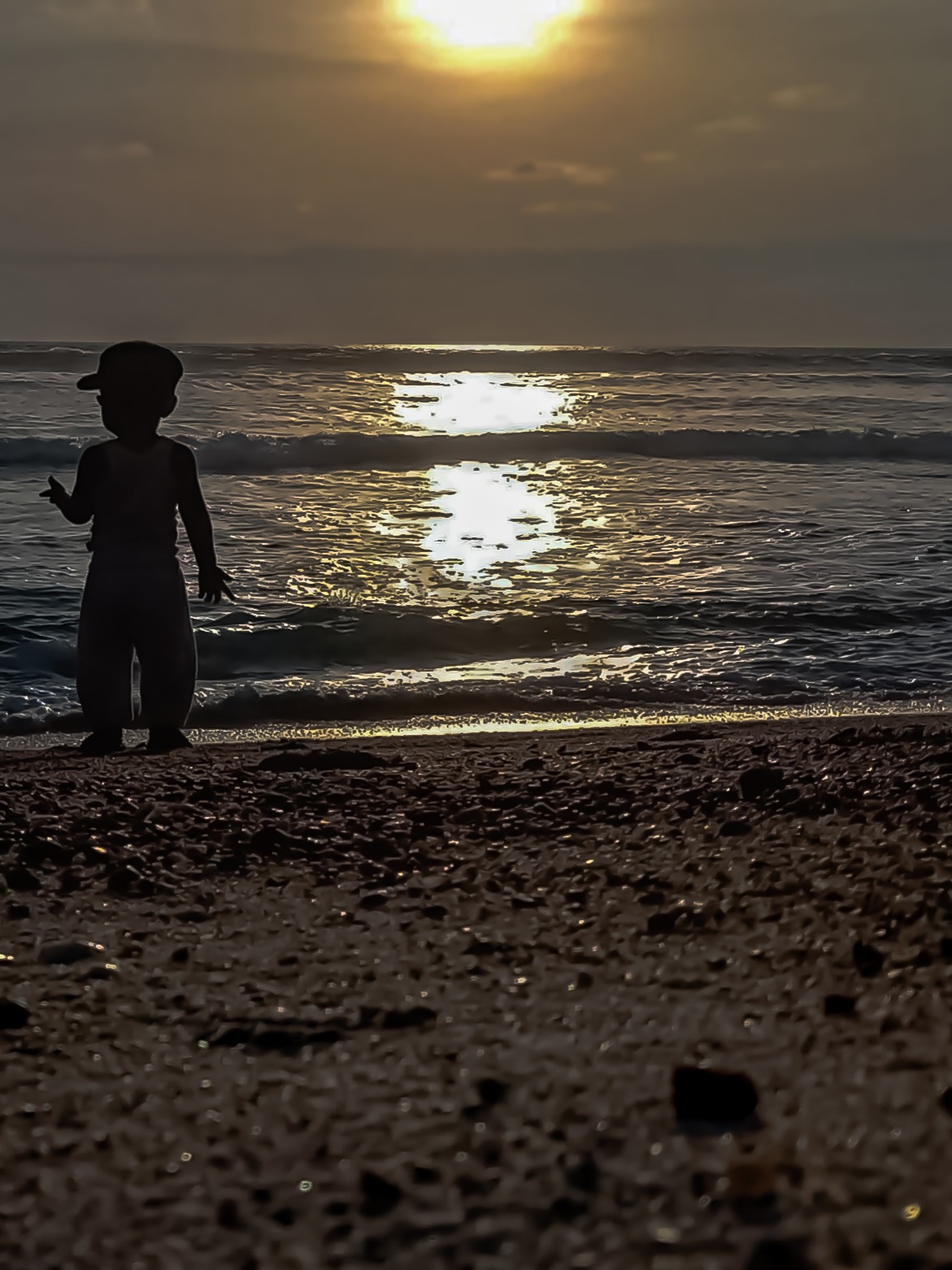 ---
Not wasting the opportunity at that time, I tried to photograph this beautiful atmosphere. This afternoon the weather is very good, so it is very appropriate to take pictures of the sunset. Not every afternoon can enjoy and take pictures, because sometimes cloudy and thick clouds cover this beauty.
There are many people who also enjoy this atmosphere, especially those who also live near the beach. In the first photo above, I tried to capture that beauty by including several objects. The boy who was gazing at the vast ocean, the sun, and the ocean. I think it's a combination that looks beautiful and meaningful.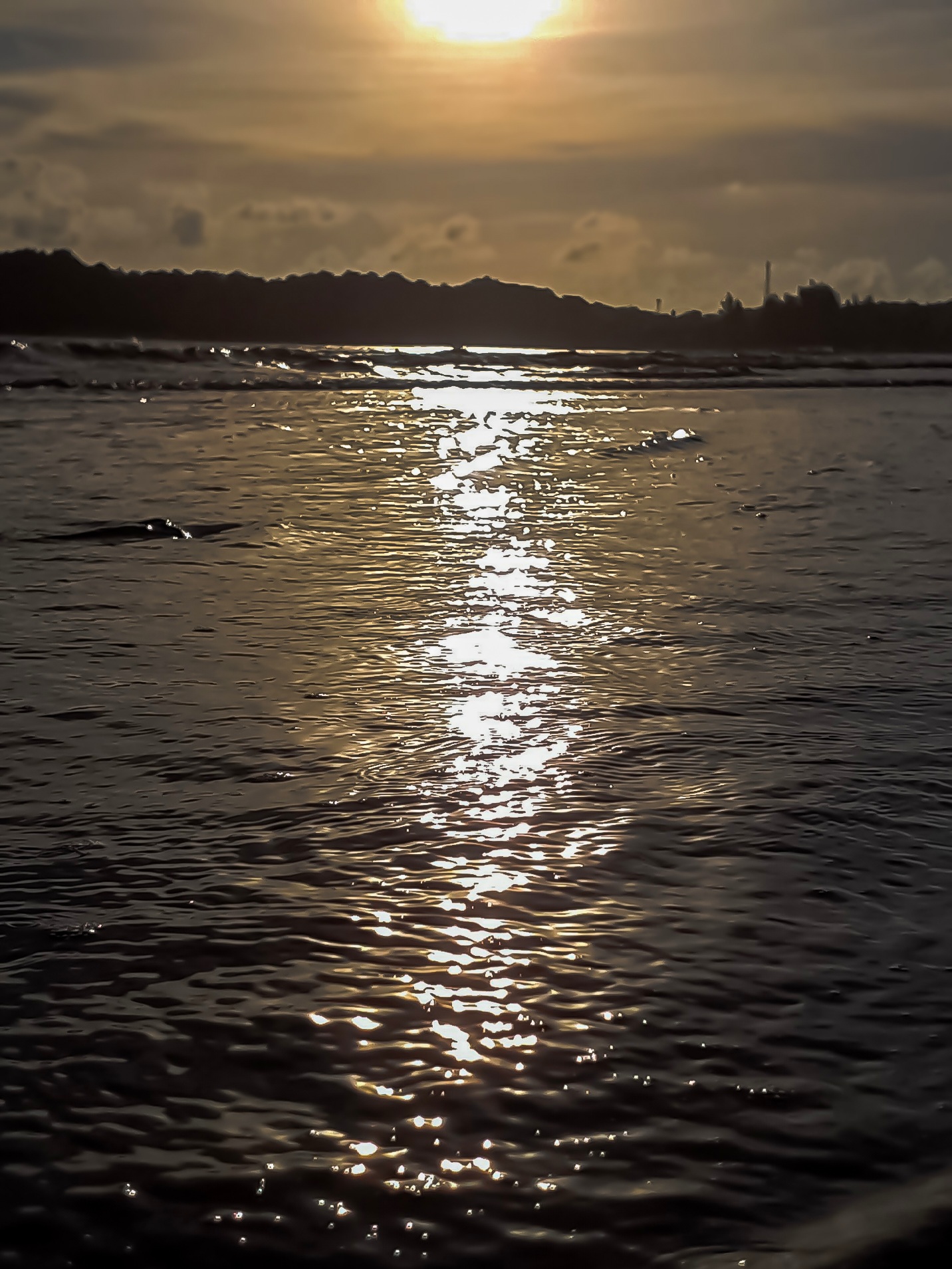 ---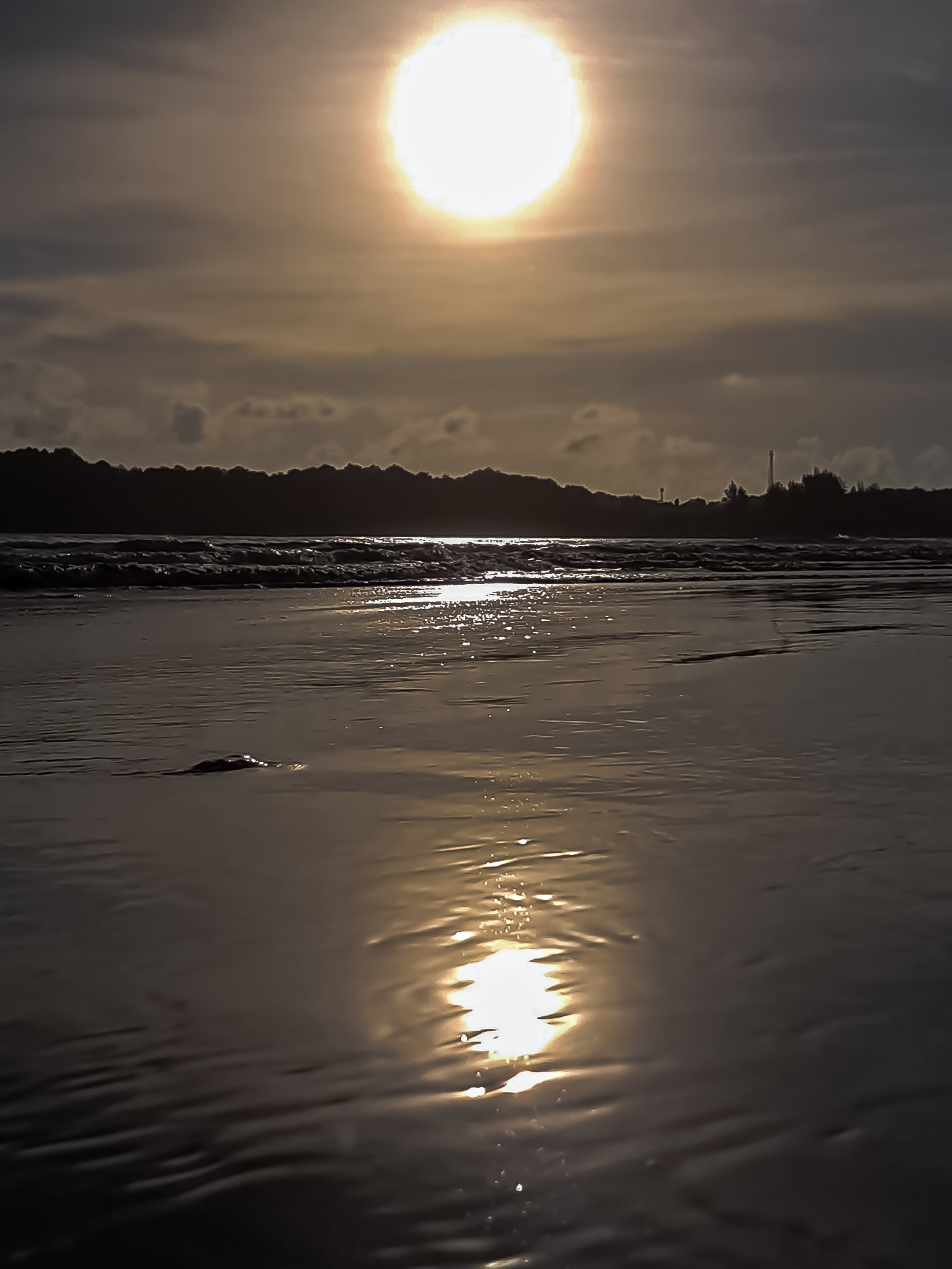 ---
Then I tried to shoot from the other side, I had to move some distance from the original position. Here I combine sunset with the ocean and land like an island soaring into the sea.
In the first photo on this side, I only included half of the sun's view, trying to focus more on the sunlight shining on the seawater. The second is more focused on the sun with its orange rays. Beautiful and calming.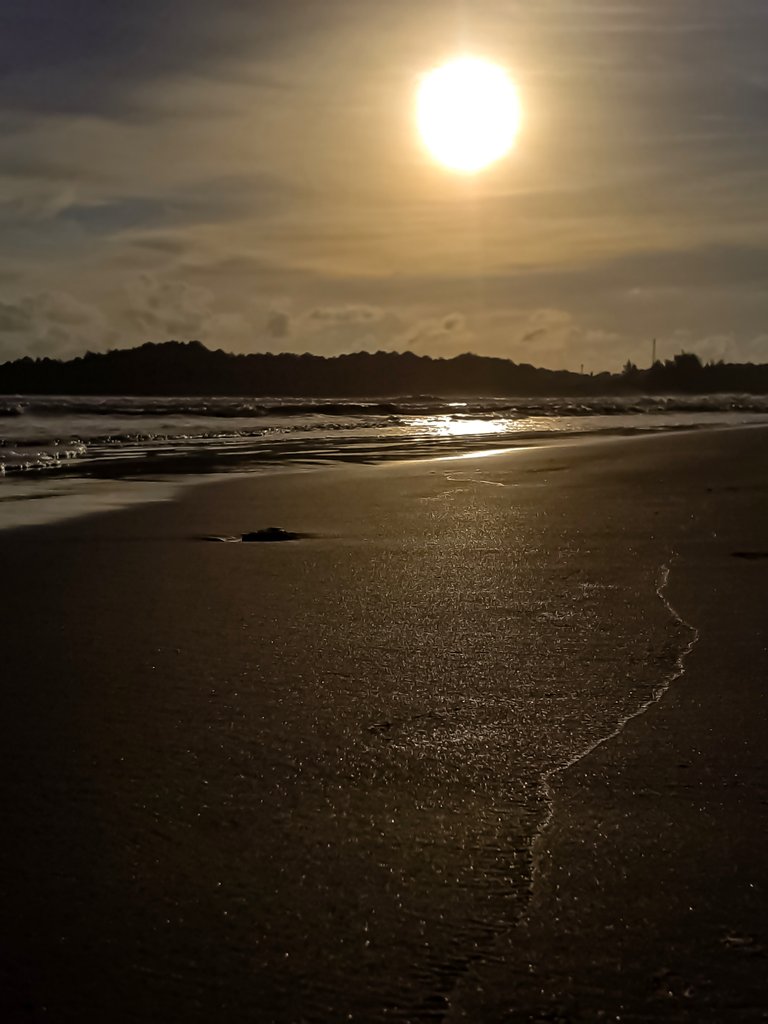 ---
Still in the same position. Here I combine the sun that looks whole with the beach and also the island there.
I enjoyed the atmosphere of the afternoon on the beach and also captured some beautiful photography to show it here to all of you. Because sharing something beautiful is really fun. I hope you all also enjoy what I show here.
Finally I have to thank all of you who have been willing to stop by and read it. I hope you have good days.
See you again
---
| Camera Used | Samsung Smartphone |
| --- | --- |
| Category | Sunset Photography |
| Edit With | Lightroom |
| Original Picture By | nasseir |
---

---
---