Photography Lovers | Black ants and wild plant pink fruit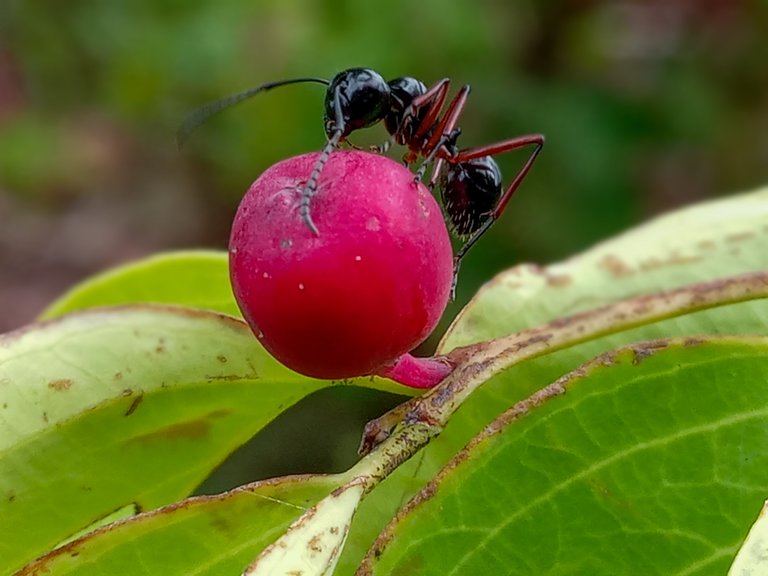 Hello Everyone
Best friends in the Photography Lovers Community. How are you today, my biggest hope is that you are all healthy and happy.
Today I feel quite happy to be back to share something beautiful with all of you. Truly this universe has a lot of beauty who always spoil our eyes.
For that, let me show you something, namely photography of ants and the pink fruit of a wild plant growing on a bush. I found this his in the bushes, it is a beautiful wild plant fruit, don't know if this light pink fruit is edible or not, but I never tried to taste it.
But it seems that the black ant likes the pink fruit, look, he is very happy with the fruit, there is a pair of black ants on the fruit, and it looks like they are having fun, or maybe they are enjoying their honeymoon.
Now let's just take a look at all the beautiful black ant and pink fruit macro photography I captured today with my smartphone macro lens. Quite happy, if you all enjoy it. See you again in my next post.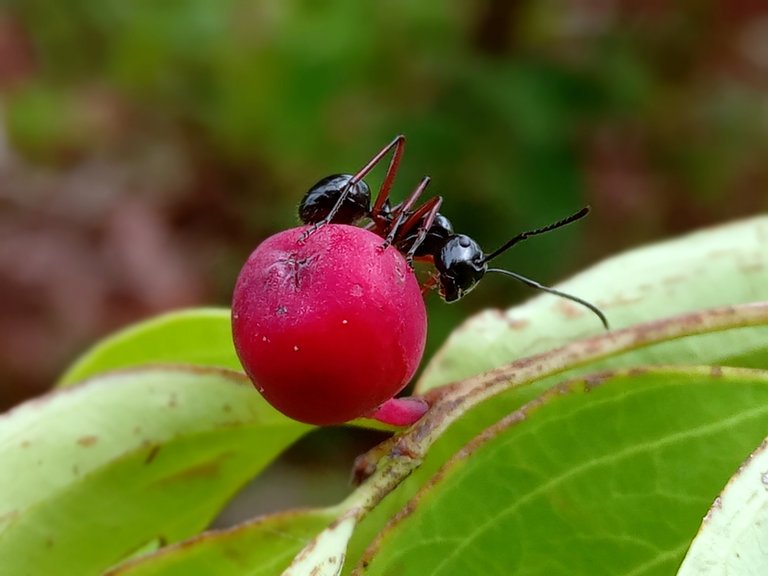 ©️2022 Original Picture By @nasseir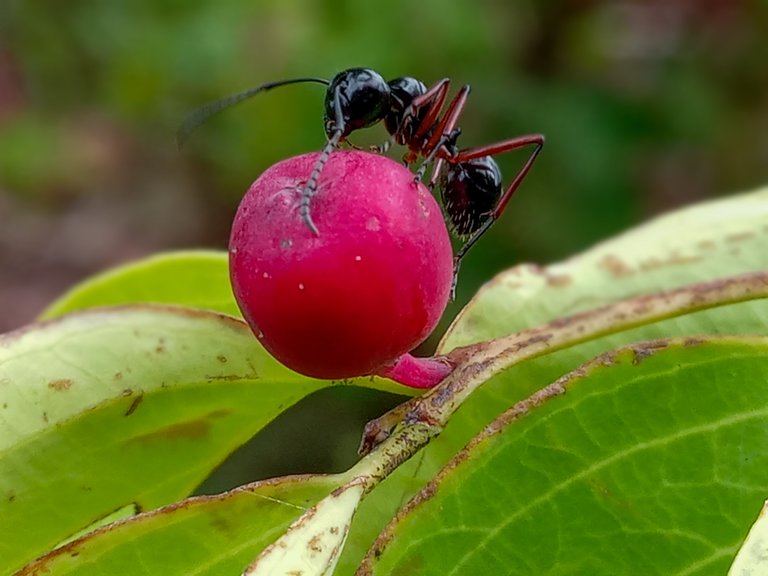 ©️2022 Original Picture By @nasseir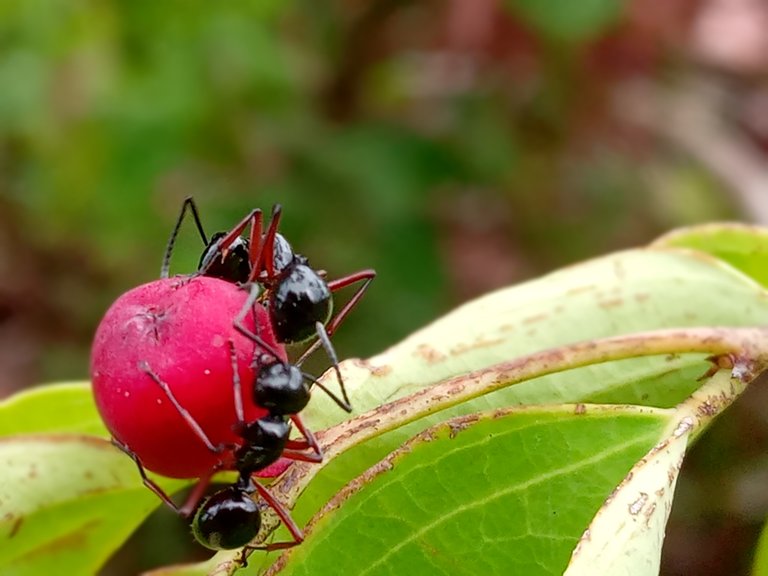 ©️2022 Original Picture By @nasseir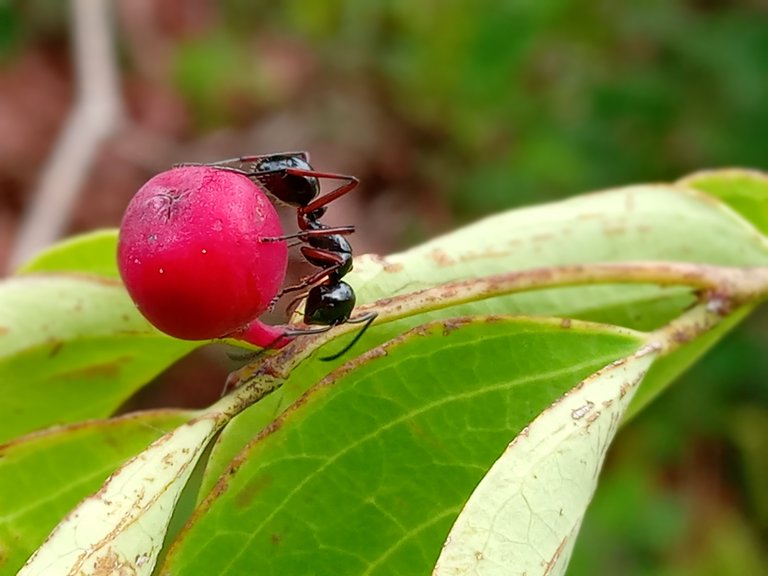 ©️2022 Original Picture By @nasseir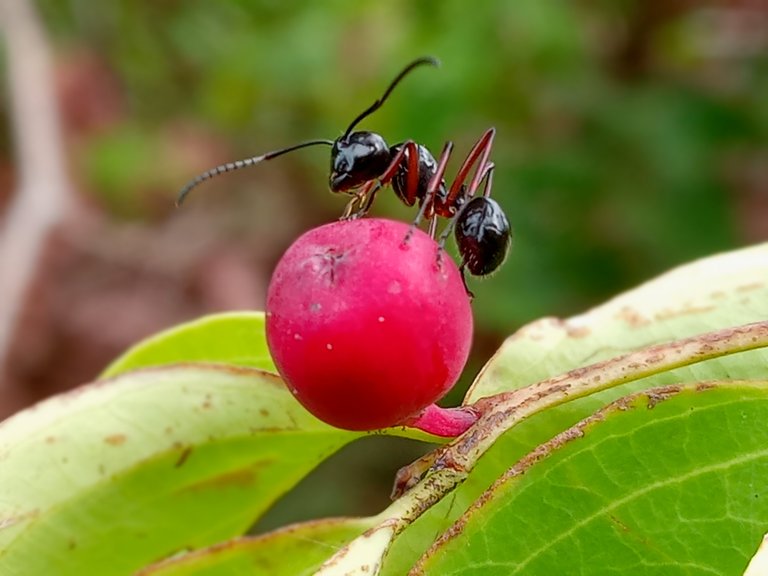 ©️2022 Original Picture By @nasseir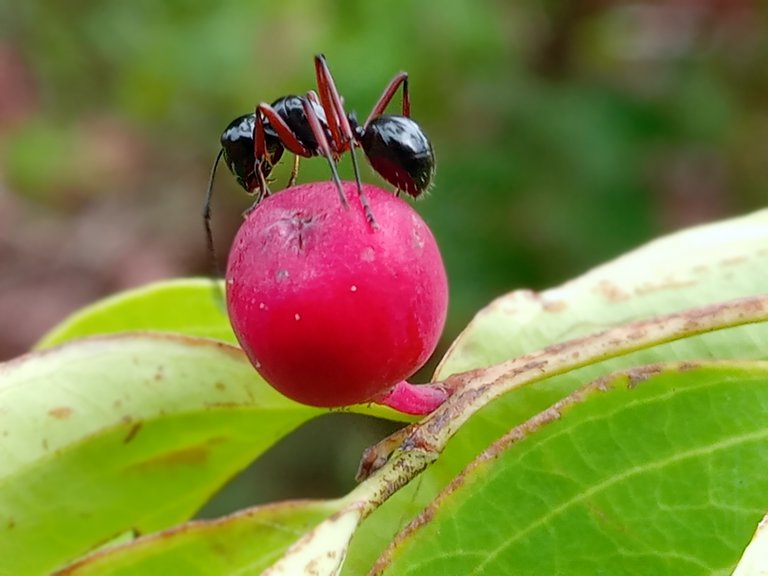 ©️2022 Original Picture By @nasseir

| Camera Used | Samsung Smartphone |
| --- | --- |
| Category | Macro Photography |
| Location | Indonesia |
| Edit With | Lightroom |
| Photografer | @nasseir |
THANKS YOU
Regards
---
---