Fungi Friday Challenge || Conocybe apala mushroom and Stereopsis burtiana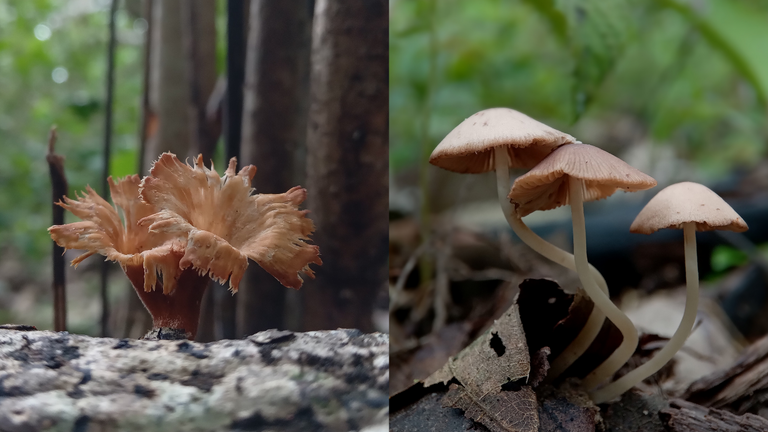 ---
Hello everybody. Fungi Friday Community Friends. How are you all today?. I hope you all have a good and also fun day.
This Friday I again show you two types of mushrooms that I managed to find in my adventure hunting for unique and varied types of mushrooms. And of course this is also as my contribution to #FungiFriday by @ewkaw.
This discovery started this morning, it was around 9 am, I had just finished breakfast and enjoyed a cup of hot coffee which was also delicious. Then took a water bottle and brought it with me. The location is still the same as my hunting location last week. I had to pass through rice fields, rubber plantations, and also oil palm plantations belonging to the villagers to get to the location I wanted, which is the place where last week I found Stinkhorn Mushroom Eggs. which looks disappointing on the outside and amazing inside.
My wish today is actually the same, hoping to find a strange mushroom, has a unique shape and can be split. Because after my discovery last week, Don't know why, I'd rather see the inside. I mean the inside of the mushroom :).
But finding mushrooms that can be split, or round mushrooms, is a bit difficult. I only managed to find these two types of small mushrooms. Let's look at the first mushroom picture.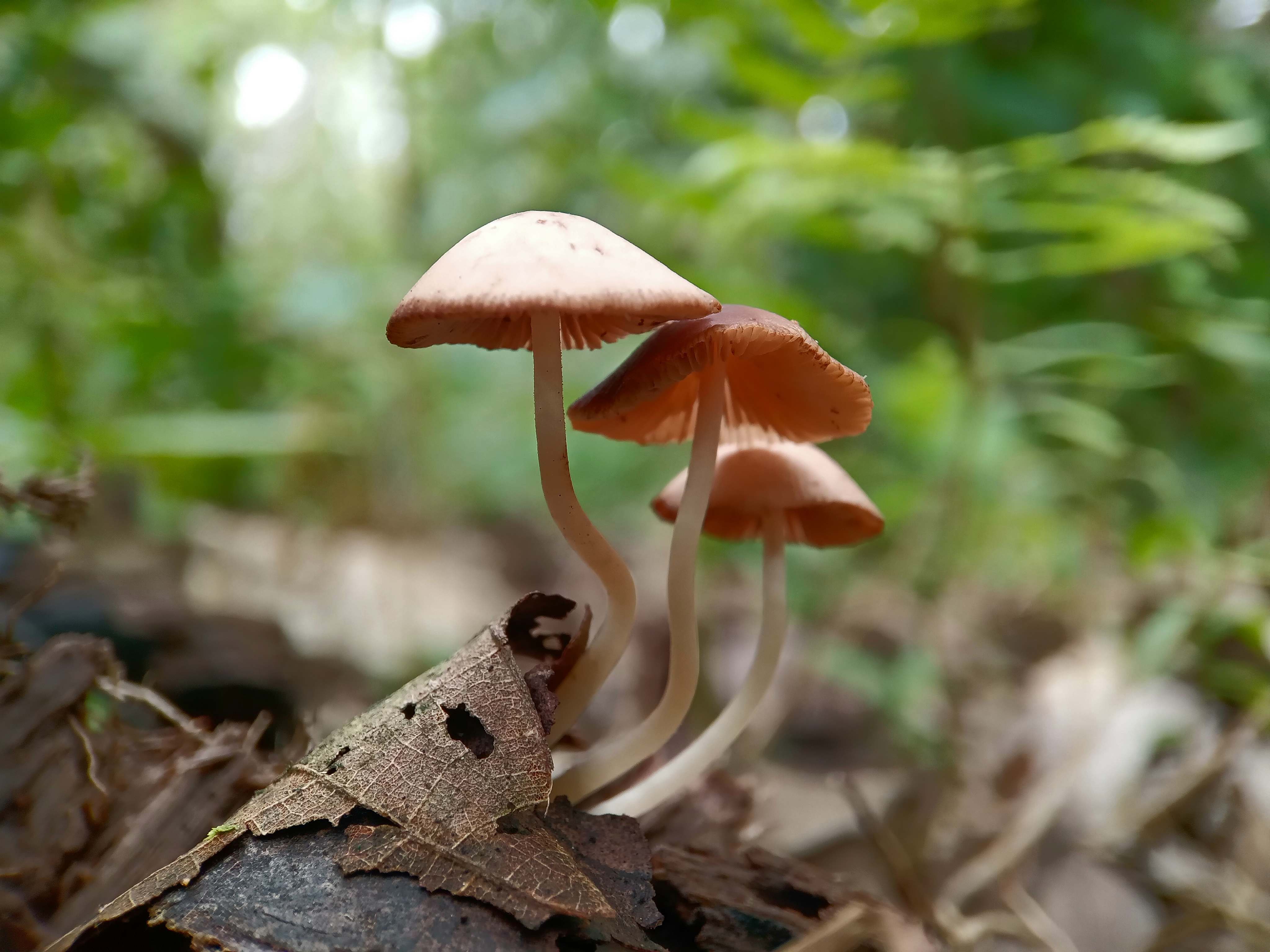 ---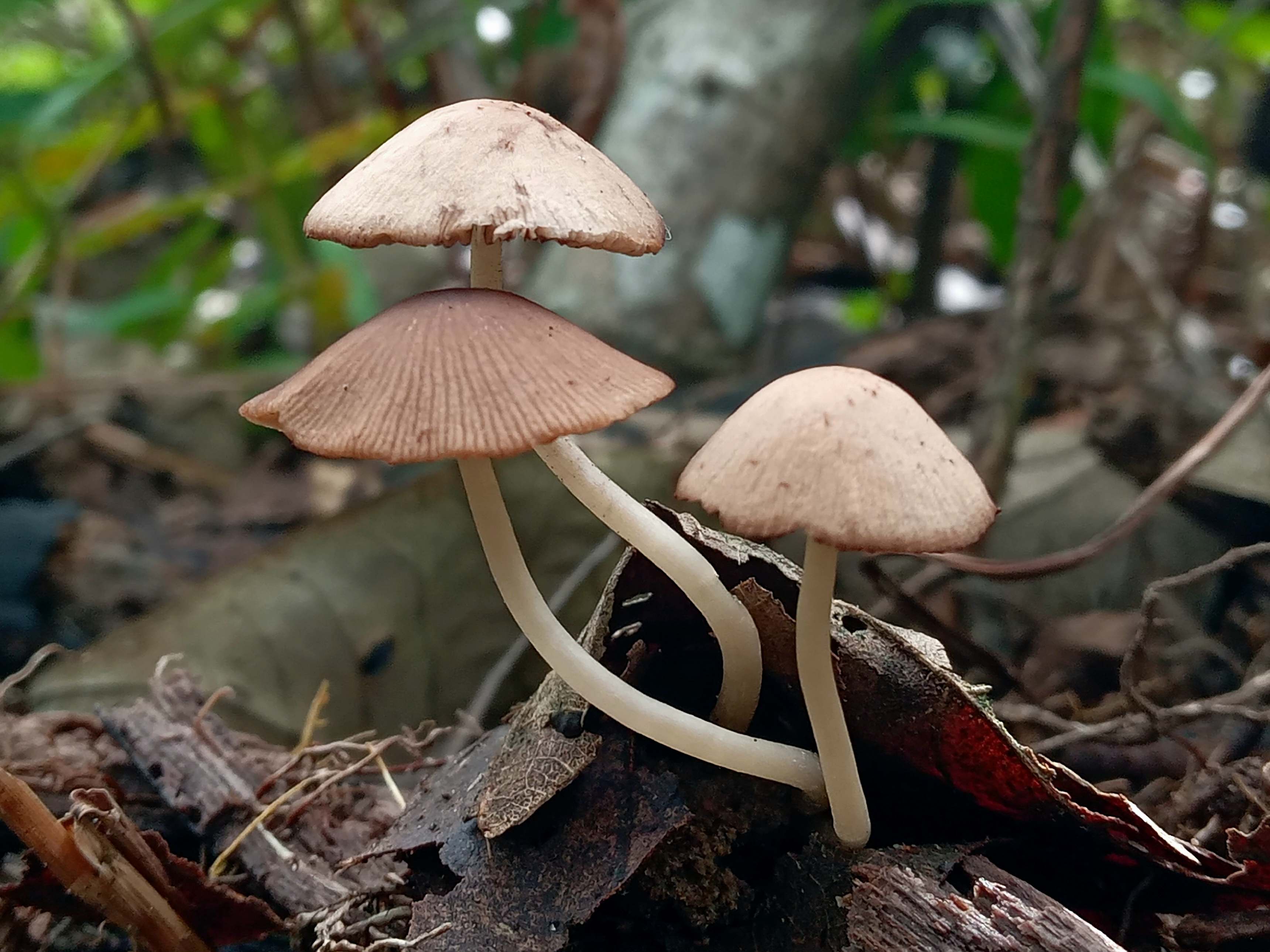 ---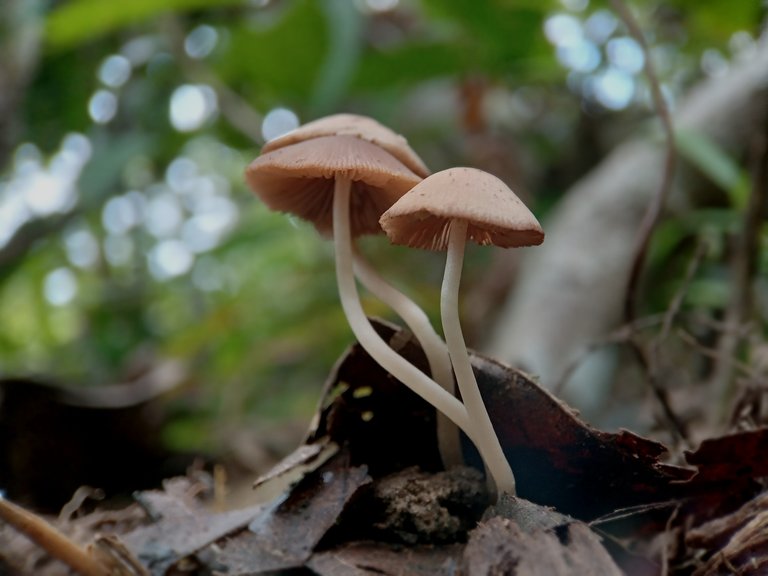 ---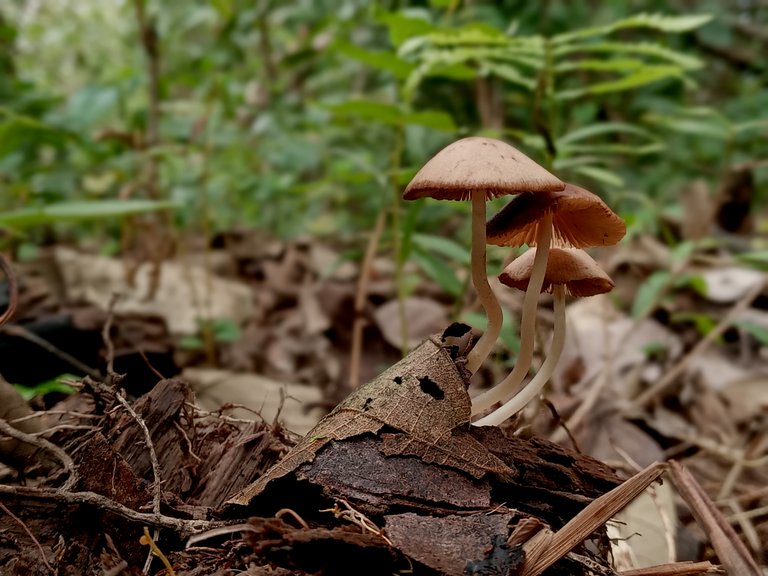 ---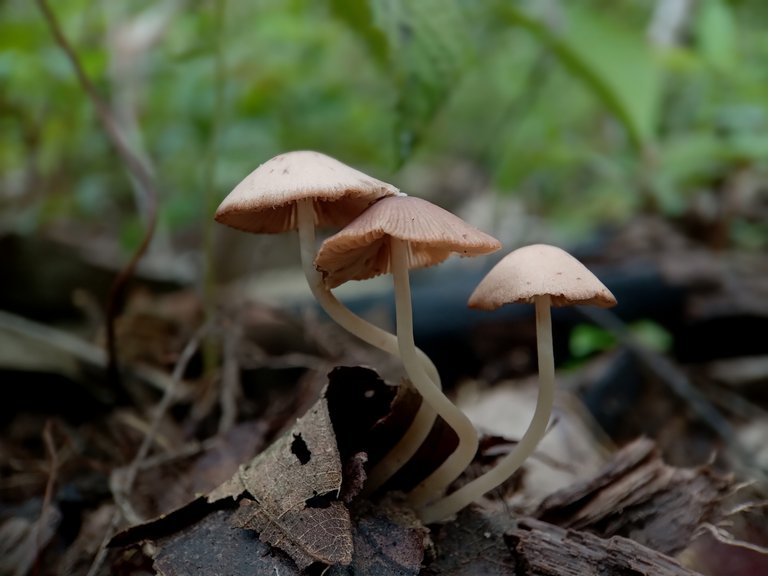 ---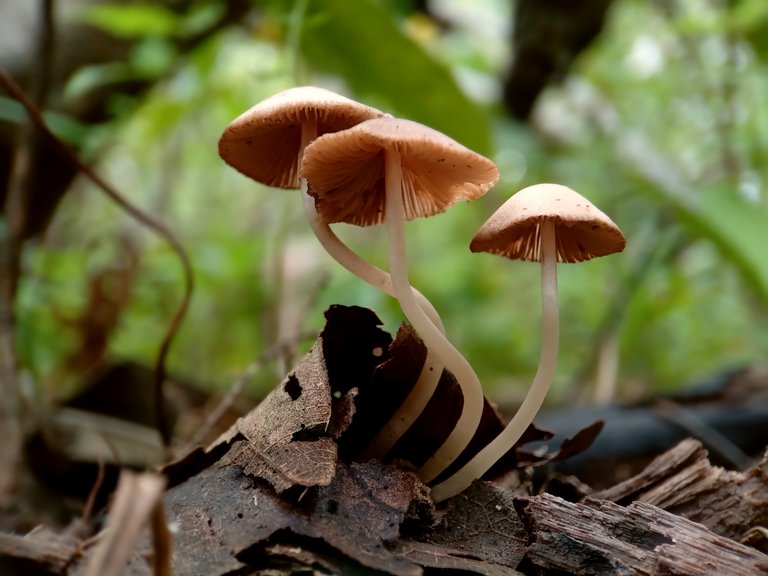 ---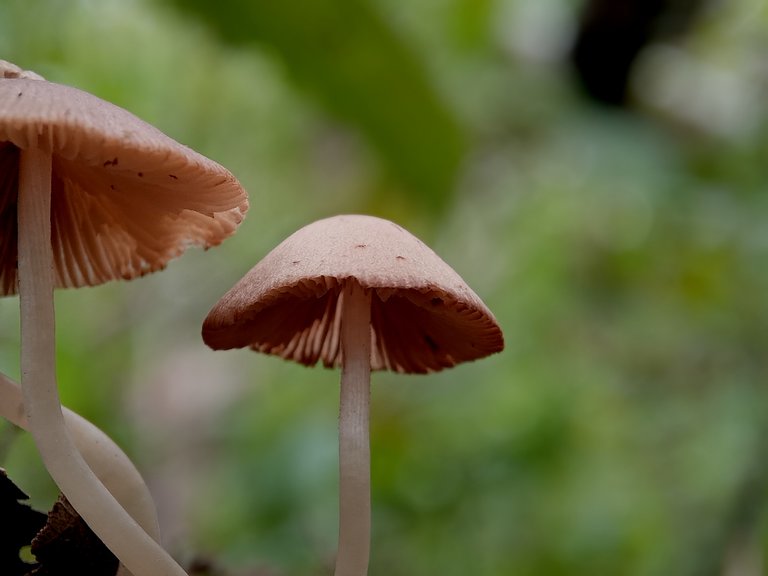 ---
The first one I managed to find mushrooms with white mixed with orange color, they are like a small family, there are three there, one child and two parents. it was really beautiful, they lived peacefully and happily.
When I saw it, I immediately took a picture and managed to get 7 shots which is better than some of the other duplicate shots. In the scientific name of this mushroom is called Conocybe apala, That I know after identifying it on the internet, this mushroom is also included in the family Bolbitiaceae.
Next, let's look at the image of the orange below mushroom with the shape of the torn umbrella .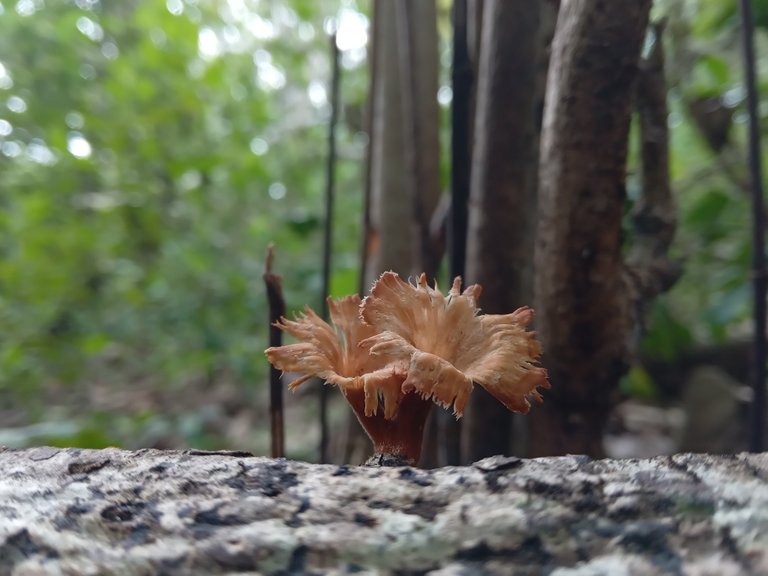 ---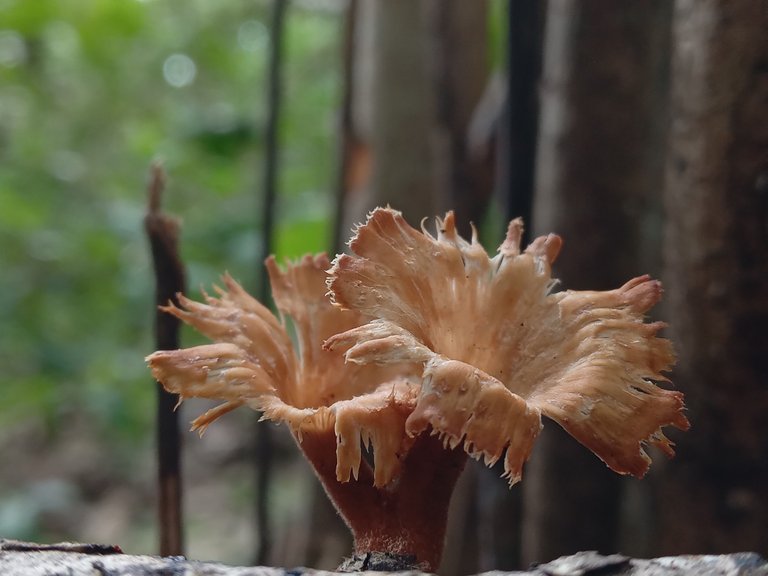 ---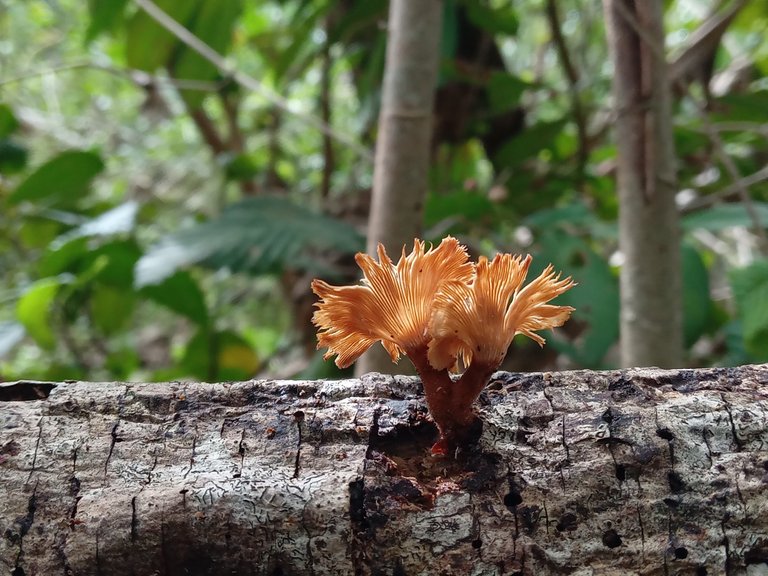 ---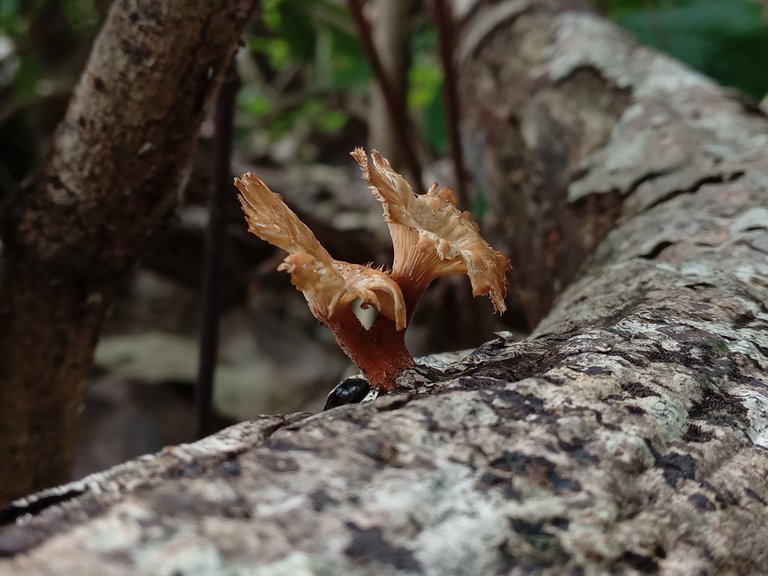 ---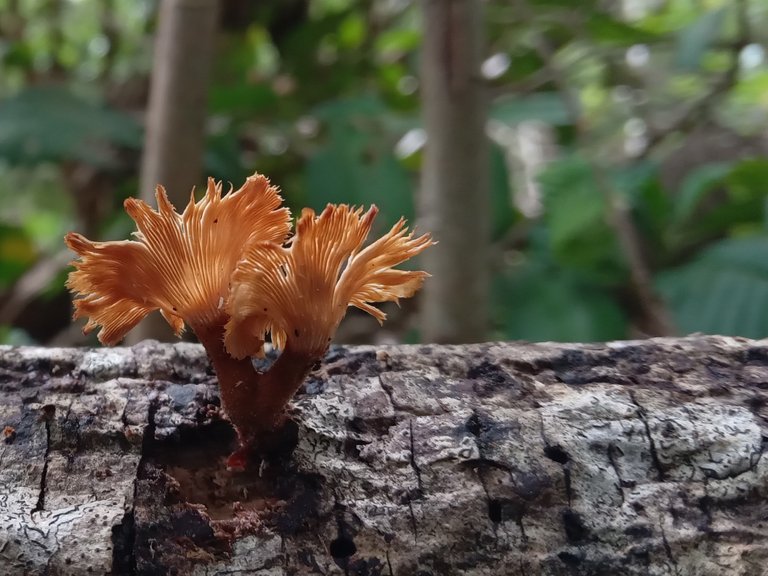 ---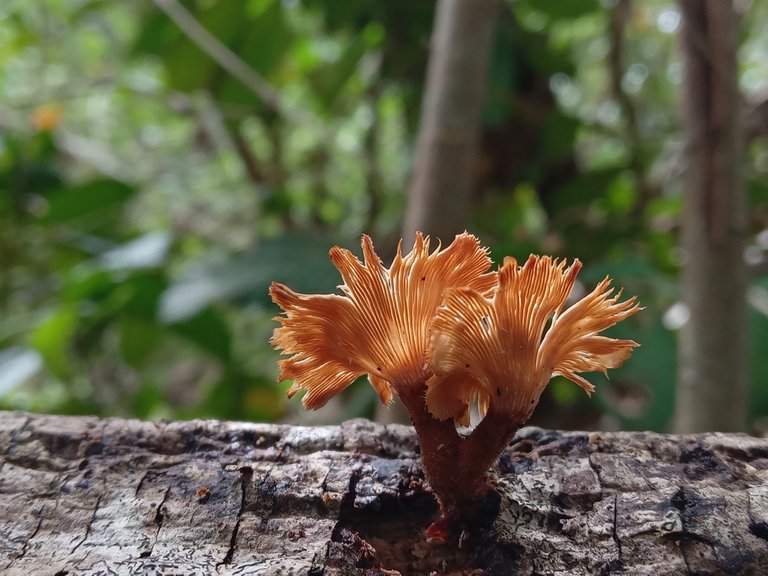 ---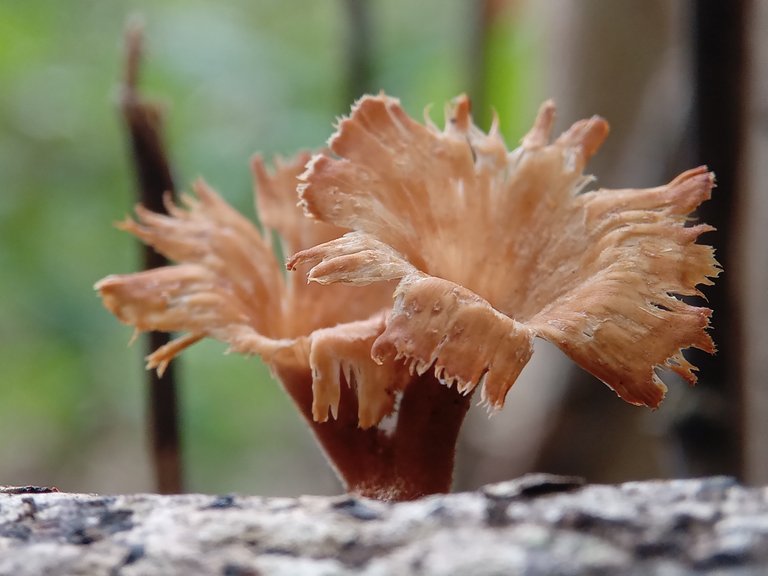 ---
This orange twin mushroom has a scientific name, namely Stereopsis burtiana As I quote on Wikipedia. Stereopsis burtiana.
Is a genus of fungi. belongs to the group Basidiomycota, and was first described by Charles Horton Peck, and given the exact name by Derek A. Reid in 1965. Stereopsis burtiana belongs to the genus Stereopsis, and is related to Stereopsidaceae. Source
This second mushroom, I also get 7 pictures that I think are worthy of showing me here. Regarding the torn umbrella, I don't know exactly, maybe before I came something tore this mushroom umbrella. Who knows.
Those are the two types of mushrooms I managed to find on my hunt earlier today. With a little short review of both, I hope you all enjoy my show this time.
Thank you and see you again next friday.
Happy Fungi Friday
---
| Camera Used | Samsung Smartphone |
| --- | --- |
| Category | Fungi Photography |
| Location | Aceh - Indonesia |
| Original Picture By | nasseir |
---

---
---