From the garden to the kitchen, Curcuma, a species.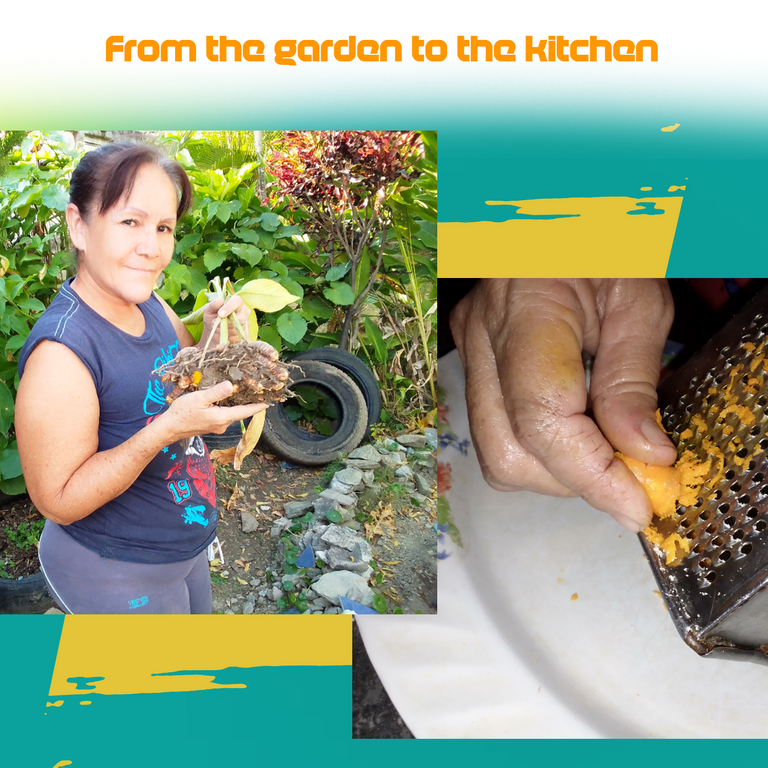 Greetings to all garden lovers, your administrator and moderators, it is a privilege again to bring to you a blog where I will be talking about an experience of happiness that I feel, when what I harvest in my garden I can move it to the kitchen, for personal use.
There is nothing tastier and richer to be able to supply fresh vegetables, spices, medicinal plants, fruits, etc. to the home.
Curcuma in the garden in front of the house, open space, community green areas.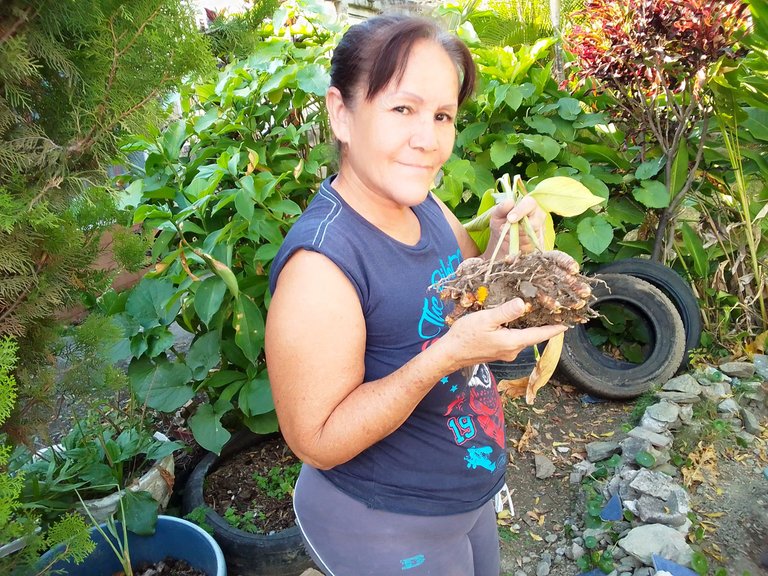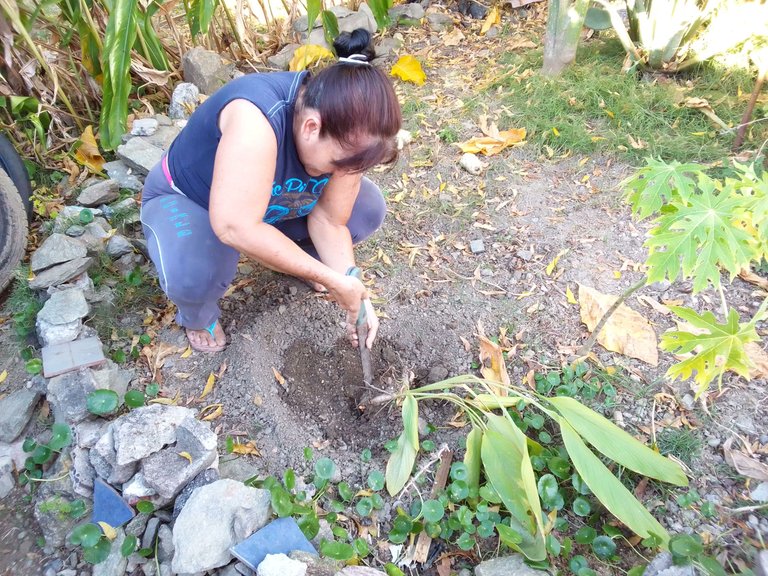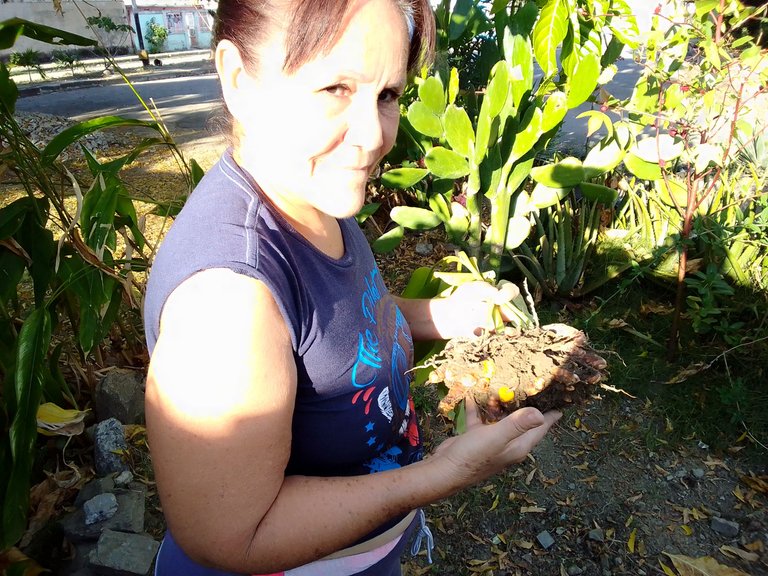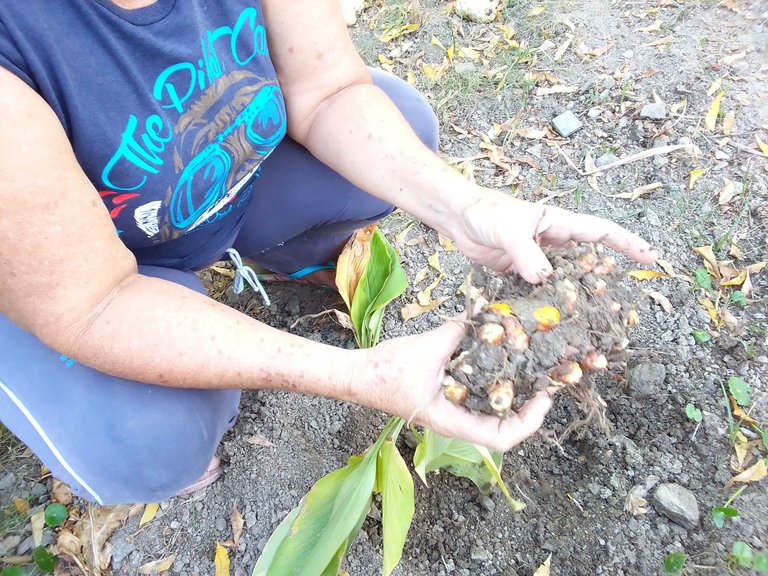 This time it is a very well known species and used by many cheff, housewives, among others The curcuma, I planted it because it contains many uses and benefits. At least in my case I use it for everything 😁, with it I give color to the rice, uses with my stews, I consume it with ginger is very good especially for stomach ailments, thank God we have it in the garden, it is an excellent anti-inflammatory and soothing for colds, more in this time of much flu and caused by climate change; where in the day is very hot and at night there is much wind and a crazy cold suddenly. All these changes have generated some ailments and this species helps us a lot with our health. This little plant species that reproduces a lot, remembering that they are roots, I have inside the house in a jar and it grows wonderfully, I wanted to try in a space that I have in front of the house also grew, but not as much as inside, I think it has to do with the type of soil, at this time I am removing the plants and grass that do not allow me to grow freely, the most exciting thing of all is when I dig up the plant very carefully and try to extract it completely, but it was impossible, there is always something left because they are roots and tend to expand.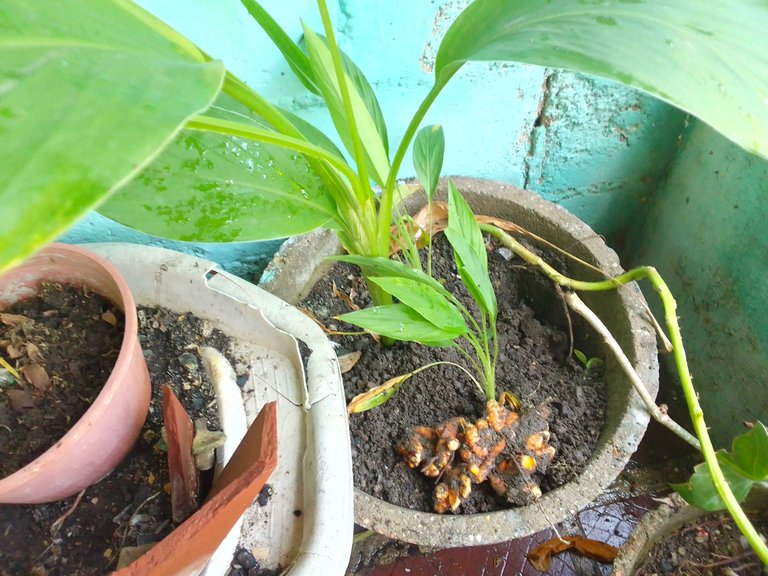 harvesting curcuma in a jar at home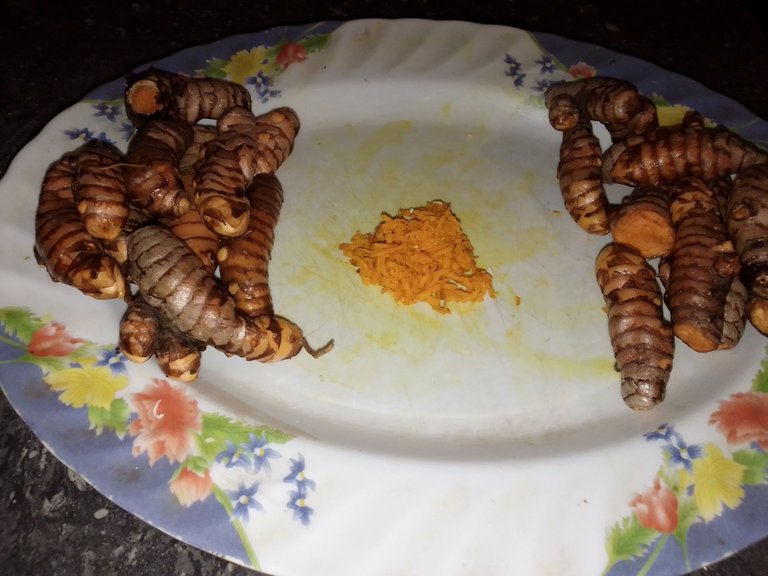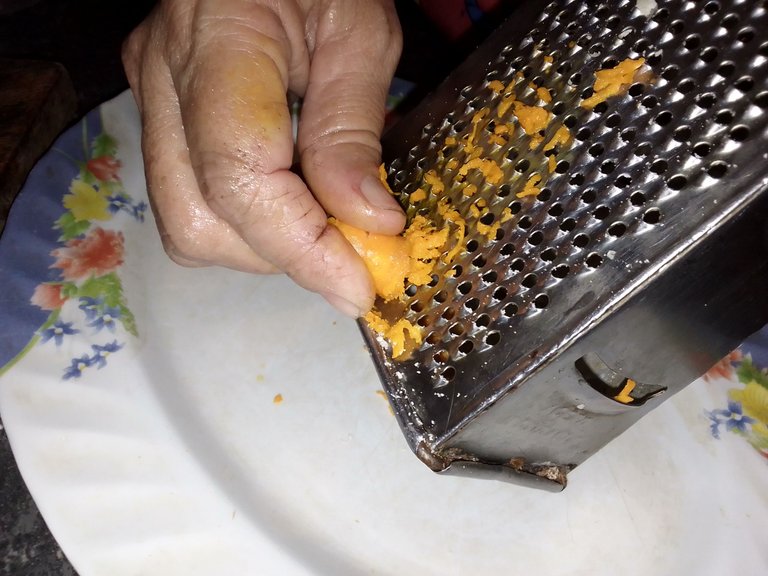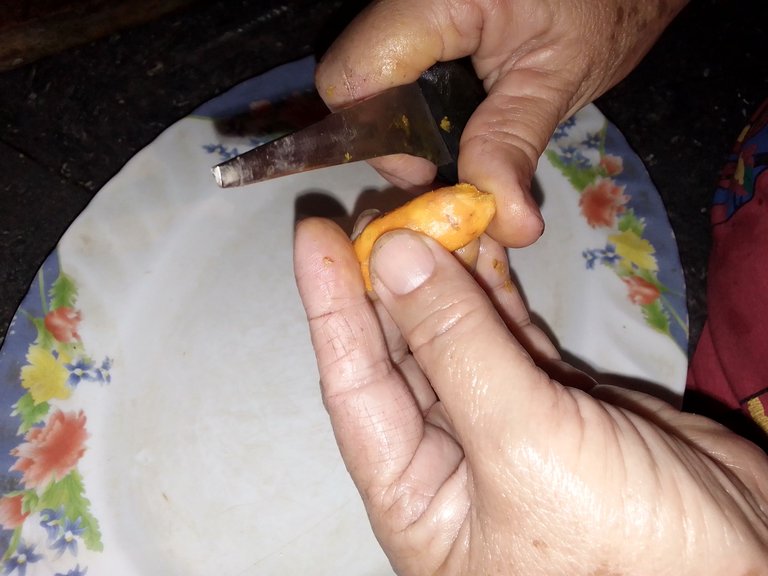 From the garden straight to the kitchen
The truth of all that today I took it out of the garden and took it straight to the kitchen, I was preparing a rice and I needed to give it color and what better to use this product taken from my garden too fine, what if I would like to know how I can dehydrate this species to become curri, since the curcuma comes from the species mentioned above. The most wonderful of all that we have garden, is that we can give life to the plants with our care and dedication, not only that to be able to eat what the land produces, the savings that generates us and how fresh it is consumed any type of food that is extracted from the earth. Besides beautify our spaces, gardening is not easy everything takes its process; but it is worth it at the end we can see the result of our effort and work.
Blessings to all those who can read me, I wish you much success and productivity, may your gardens, lands, sowings and harvest, may this year give you a very good production. The photos are of my property taken with my Tecno pop 5 cell phone and the translator I use is Deepl.
---
---