Información sobre el "Día Mundial de la Parálisis Cerebral" // Information on "World Cerebral Palsy Day".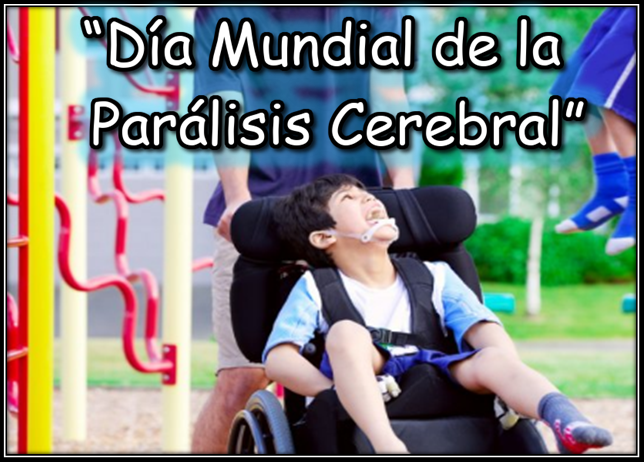 Spanish
Hola mi gente creativa e innovadora de esta sorprendente plataforma, espero que se encuentren bien, rebosante de salud y conectado con la solidaridad, en esta nueva entrega traigo para su deleite una fantástica información , ya que ayer 6 de octubre se conmemoró el "Día Mundial de la Parálisis cerebral", cuyo eslogan fue "168 horas", que simboliza el apoyo que necesita las personas con parálisis cerebral, es decir, las 24 horas del día ,por los 7 días de la semana, una sorprendente campaña introducida por Aspace, con el fin de concientizar, sensibilizar y promover la importancia de la cobertura de apoyo que necesita esta población.
English
Hello my creative and innovative people of this amazing platform, I hope you are well, brimming with health and connected with solidarity, in this new installment I bring for your delight a fantastic information , since yesterday October 6 was commemorated the "World Cerebral Palsy Day", whose slogan was "168 hours", which symbolizes the support needed by people with cerebral palsy, that is, 24 hours a day, 7 days a week, an amazing campaign introduced by Aspace, in order to raise awareness, sensitize and promote the importance of support coverage needed by this population.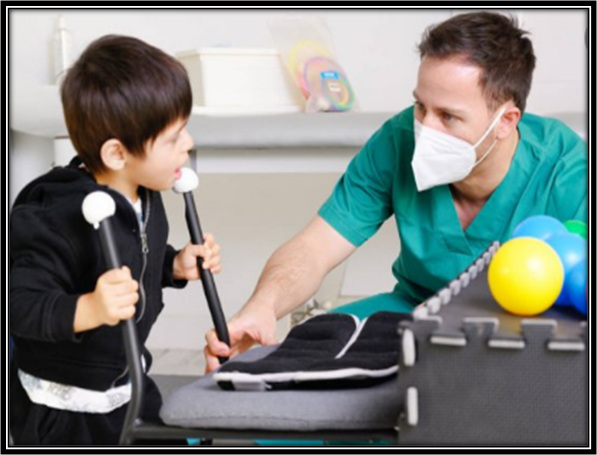 ---

Spanish
Atendiendo a estas consideraciones la Parálisis Cerebral es un trastorno neurológico, debido a una lesión en las áreas motoras del Sistema Nervioso Central, el cual se puede desarrollar durante la etapa: prenatal, perinatal o postnatal, considerado como trastornos motores (del movimiento), entre los síntomas se puede mencionar: Retraso del movimiento, rigidez muscular, movimientos involuntario, debilidad para mantener el equilibrio, la postura y la coordinación, que necesitan de monitoreo y pruebas del desarrollo, a este respecto existen varios tipos de Parálisis Cerebral, tales como: Espástica, discinètica, atáxica, hipotónica y la mixta.
English
Attending to these considerations cerebral palsy is a neurological disorder, due to a lesion in the motor areas of the Central Nervous System, which can develop during the stage: prenatal, perinatal or postnatal, considered as motor (movement) disorders, among the symptoms can be mentioned: Movement delay, muscle stiffness, involuntary movements, weakness to maintain balance, posture and coordination, which need monitoring and developmental testing, in this regard there are several types of Cerebral Palsy, such as: Spastic Cerebral Palsy, dyskinetic, ataxic, hypotonic and mixed.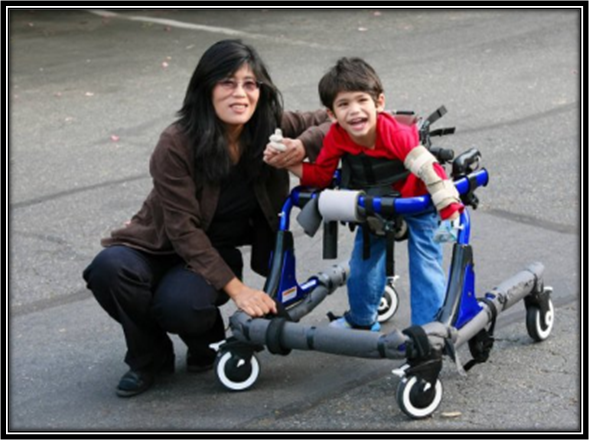 ---

Spanish
Con relación a las causas existen diversos factores que pueden originar una Parálisis Cerebral por ejemplo una infección durante la primera etapa del embarazo, meningitis, nacimiento prematuro, hemorragia cerebral, parto múltiple, complicaciones durante el parto, entre otros. Cabe señalar que la parálisis cerebral no tienen cura sin embargo con el apoyo apropiado pueden alcanzar un alto grado de independencia, por lo que es esencial el diagnóstico oportuno y la atención e intervención temprana, mediante un plan de atención para el alcance de su máximo potencial conformado por pediatra, psicólogos, neurólogos, terapeutas, ya que amerita de fisioterapia, terapia ocupacional, terapia de lenguaje, dispositivos o ayuda técnicas, en ocasiones cirugía ortopédica, mejorando así su calidad de vida.
English
In relation to the causes, there are several factors that can cause cerebral palsy, such as infection during early pregnancy, meningitis, premature birth, cerebral hemorrhage, multiple births, complications during childbirth, among others. It should be noted that cerebral palsy has no cure, however with the appropriate support can achieve a high degree of independence, so it is essential timely diagnosis and early care and intervention, through a care plan for the achievement of its full potential formed by pediatrician, psychologists, neurologists, therapists, as it deserves physiotherapy, occupational therapy, speech therapy, devices or technical aids, sometimes orthopedic surgery, thus improving their quality of life.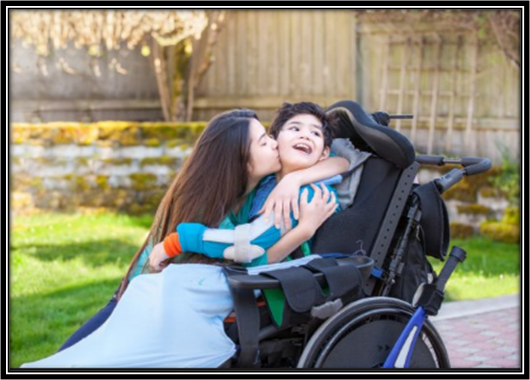 ---


Bienvenidos a mi increíble blog en Hive. Licenciada en educación especial, magíster en educación, amante del arte, la lectura y de la naturaleza, blogger, locutora, madre emprendedora, motivadora social.
Gracias por leer mi publicación!
Imágenes de pixabay con su respectiva fuente
Texto traducido en deelp.
Conversor de letra 3D
Baner y separadores hecho en Canva y en Power Point
---
---