"Día internacional para la tolerancia" // "International Day for Tolerance"
Un fuerte aplauso para despertar el ánimo!
La tolerancia equilibrada es germen de libertad y armonía.
Francis Castel


Spanish
Feliz y bendecido día!
Existe un gran tópico de valores fundamentales en nuestro existir, donde la tolerancia es sinónimo de paz para el logro de una sana convivencia, por tal motivo hoy traigo para ustedes una extraordinaria información, ya que hoy 16 de noviembre se conmemora el "Día internacional para la tolerancia", una fecha para resaltar la riqueza de la diversidad humana e incentivar el respeto, empatía, aceptación y la solidaridad.
English
Happy and blessed day !
There is a great topic of fundamental values in our existence, where tolerance is synonymous of peace for the achievement of a healthy coexistence, for such reason today I bring for you an extraordinary information, since today November 16 is commemorated the "International Day for Tolerance", a date to highlight the richness of human diversity and to encourage respect, empathy, acceptance and solidarity.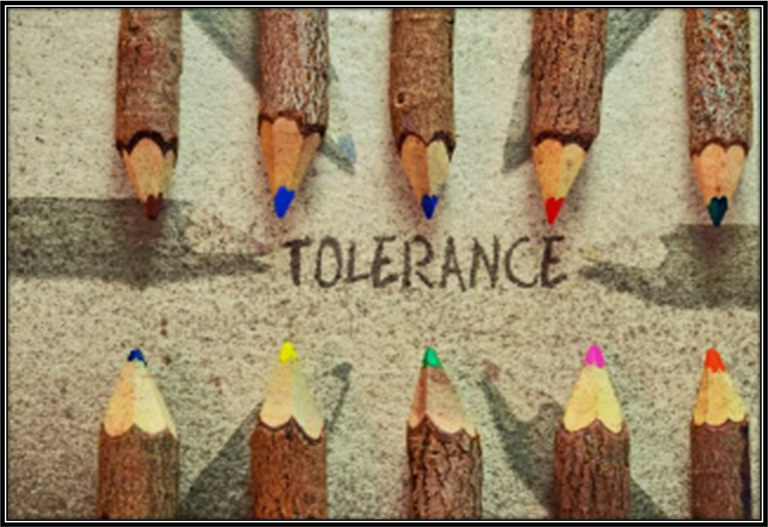 ---

Spanish
Es oportuno mencionar que dicha efeméride fue instaurada por la ONU en el año 1995 con la firme intención de destacar la declaración de los principios sobre la tolerancia, ya que vivimos en un mundo lleno de prejuicios, por lo que es necesario promover la aceptación e inclusión, las cuáles son consideradas piezas claves para erradicar la exclusión, es el momento de tomar conciencia y reflexionar sobre que ser diferente es algo común, dejemos a un lado los prejuicios, es hora de romper paradigmas, es el tiempo preciso para fomentar la comprensión mutua entre pueblos y culturas.
English
It is appropriate to mention that this event was established by the UN in 1995 with the firm intention of highlighting the declaration of the principles of tolerance, since we live in a world full of prejudices, so it is necessary to promote acceptance and inclusion, which are considered key to eradicate exclusion, it is time to become aware and reflect on that being different is something common, let's leave aside the prejudices, it is time to break paradigms, it is the right time to promote mutual understanding between peoples and cultures.
---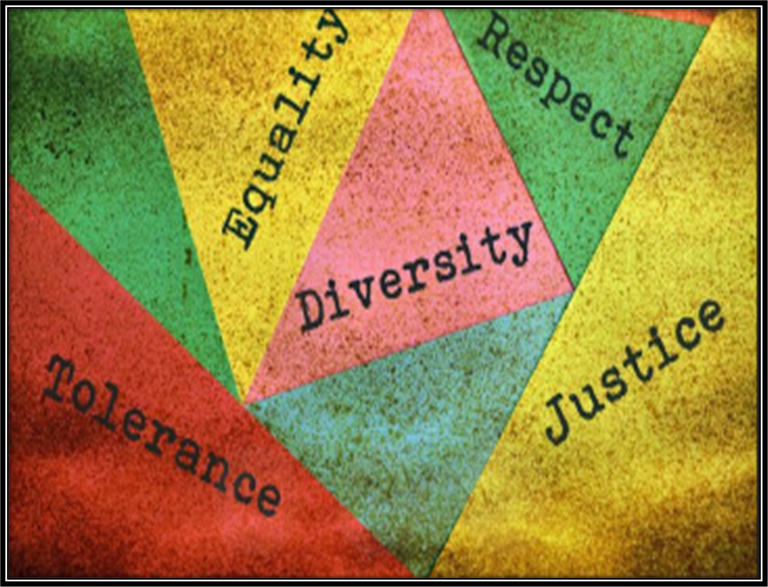 Spanish
Cabe destacar que la importancia de esta fecha radica en el reconocimiento de los derechos humanos universales, resaltando la tolerancia como acto de humanidad, que debe prevalecer en todo momento, particularmente considero que es esencial ser tolerante en cada uno de nuestros ámbitos: Familiar, educativo, laboral y social, esta noble acción te permite vivir en armonía, respetando la libertad de expresión, comprendiendo el sentir del otro, ya que en tiempo de pandemia es necesario la compresión y la solidaridad.
English
It should be noted that the importance of this date lies in the recognition of universal human rights, highlighting tolerance as an act of humanity, which must prevail at all times, particularly I believe it is essential to be tolerant in each of our areas: Family, educational, work and social, this noble action allows you to live in harmony, respecting the freedom of expression, understanding the feelings of others, since in times of pandemic is necessary compression and solidarity.
---

Spanish
Hoy te invito a tomar un lápiz y dibujar un mundo mejor, píntalo de diversos colores, con amor y dedicación.
English
Today I invite you to take a pencil and draw a better world, paint it in different colors, with love and dedication.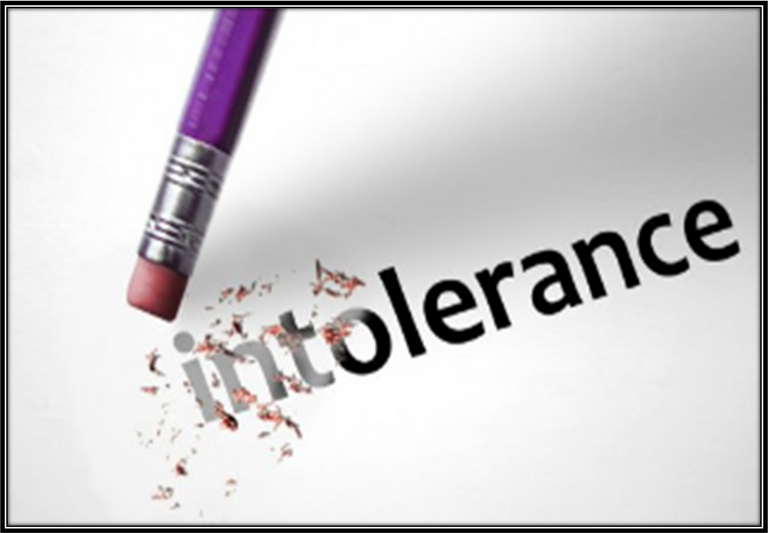 ---


Bienvenidos a mi increíble blog en Hive. Licenciada en educación especial, magíster en educación, amante del arte, la lectura y de la naturaleza, blogger, locutora, madre emprendedora, motivadora social.
Gracias por leer mi publicación!
Imágenes de pixabay con su respectiva fuente
Texto traducido en deelp.
Conversor de letra 3D
Baner y separadores hecho en Canva y en Power Point
---
---