Negar la realidad - Club de Poesía |1| [SPA-ENG]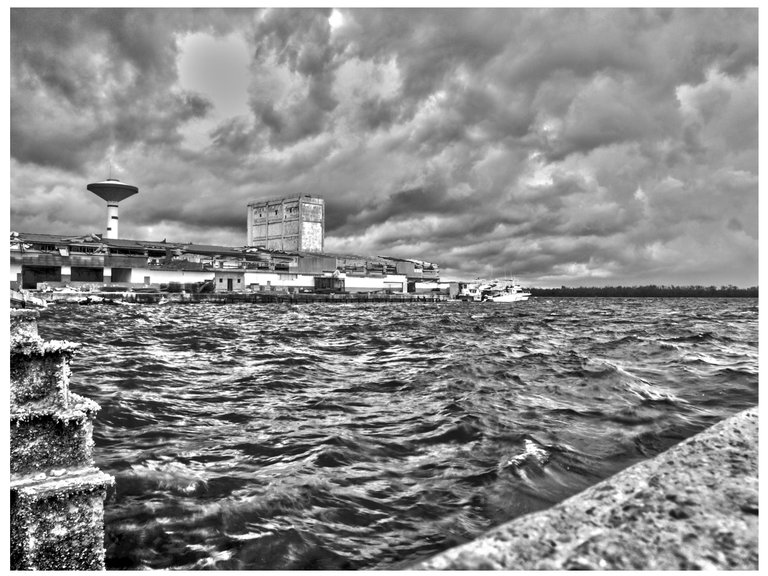 I
todo lo que no soy está en esa foto
el frío triturando mis huesos
la sombra que camina tierra adentro, como si buscara en mí
toda la carroña de este año y del que viene después…
sin embargo
aparezco en esa foto
sin cuerpo
líquida
pero también sujetada al cielo con un ancla
y una tormenta sobre mi hombro
II
dan asco los indignos
pretenden encerrarme entre papeles
escoria de tinta
¡púdranse!
ardan con sus escritorios y sus oficinas de moho y cal
allí donde se levantan los mansos
ya puse mi cara y escuché
el ladrido de los perros
aquellos que eran lobos
aquellos que aullaban en las noches de quimeras
aquellos… que renegaron de sus ancestros
III
yo vivo dentro de esa foto/ soy líquida/ el hastío me avergüenza/ no voy a rendirme/

(English version)

I
everything I am not is in that picture
the cold crushing my bones
the shadow that walks inland, as if it were looking for in me
all the carrion of this year and of the year to come...
nevertheless
I appear in that photo
disembodied
liquid
but also held to the sky with an anchor
and a storm over my shoulder
II
the unworthy are disgusting
they pretend to lock me up among papers
ink scum
Fuck you!
burn with your desks and your offices of mildew and lime
where the meek rise up
I've already put my face and heard
the barking of the dogs
those who were wolves
those that howled in the nights of chimeras
those... who disowned their ancestors.
III
I live inside that photo/ I am liquid/ boredom shames me/ I will not give up/

GRACIAS POR PASAR - THANKS FOR STOPPING BY
Original content written in spanish by @nanixxx and translated with www.deepl.com/translator Photo by @nanixxx - banners made in Canva

All rights reserved ©, 2022.
---
---