Iyì: Sombra (Parte II) | Iyì: Shadow (Part II)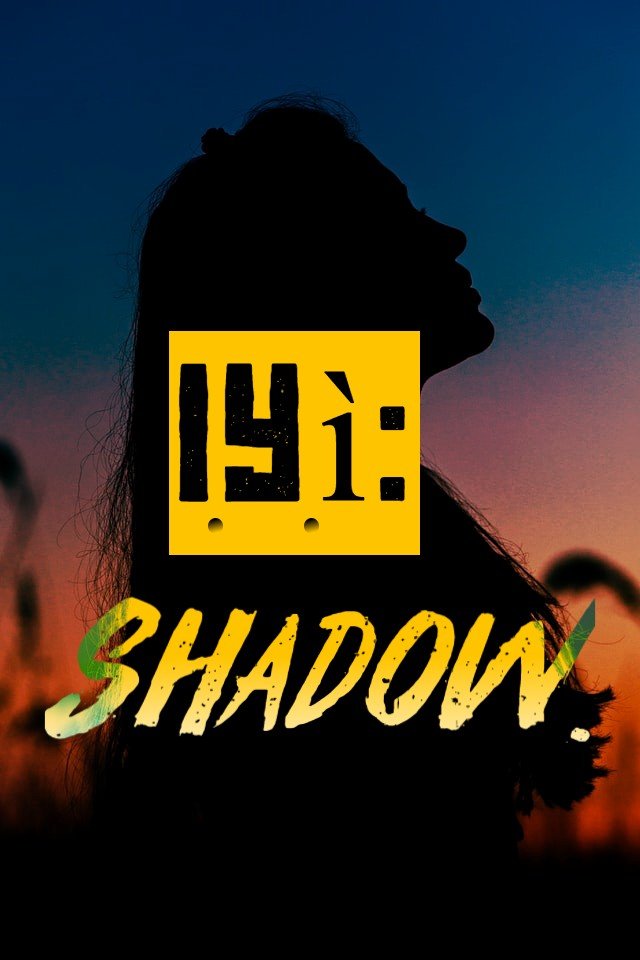 Photo by Jonathan Borba on Unsplash | Edited in Pixlr X

After a while, Iyì continued doing her life, although without stopping thinking about what Yea had told her, what would it mean to be loved unconditionally but not by whom she believed, it was strange, "those strange ways of the gods to speak, it seems silly" she thought to herself. One day while looking for aromatic herbs, she heard a screeching sound among the trees and could not help but feel curious to know what it was, she went to the place quickly, she had discovered that it was also super fast, almost like light, it was a bird nest being attacked by another larger bird, it seemed unfair because they were the royal parrot chicks, they were alone and this giant bird was taking advantage of that. Iyì was very upset and instinctively removed one of his gloves but when he was about to touch the tree he remembered the nest, everything would fall down if he took that action, he could not climb it either because he still did not control his strength, it was not a good idea either, "what if I throw a stone at it?" she thought, it would be the same, the idea was to scare the bird, not kill it, so he started to shout loudly for it to leave, but it was in vain, the bird kept trying to take the chicks! Iyì kept shouting and shouting until suddenly someone came out of the trees, "What's wrong, did something happen to you?" asked the young man, he looked like a hunter or at least she thought so because of the bow he was carrying on his back, but her attention was still on the nest, "the chicks... they are in danger! And... I'm not strong enough to climb the branches" she told him pointing to where the nest was, the young man nodded and drew his bow but Iyì shouted that she didn't want him to hurt any of them, so the young man pointed to a branch that was nearby and shooed the big bird away.

Al cabo de un tiempo, Iyì continuó haciendo su vida, aunque sin dejar de pensar en lo que le había dicho Yea, ¿qué significaría eso de ser amada incondicionalmente pero no por quién creía?, era extraño, "esas formas extrañas de los dioses para hablar, parece un tontería" pensó hacia sus adentros. Un día mientras buscaba hierbas aromáticas, escucho y chillido entre los árboles y no pudo evitar sentí la curiosidad por saber qué era, fue hasta el sitio rápidamente, había descubierto que también era súper rápida, casi como la luz, se trataba de un nido de aves siendo atacado por otra ave más grande, le pareció injusto porque eran los pichones de loro real, estaban solos y esta ave gigante se estaba aprovechando de eso. Iyì se molestó muchísimo e instintivamente quitó uno de sus guantes pero cuando estaba por tocar el árbol recordó el nido, todo se iría abajo si tomaba esa acción, tampoco podría escalarlo porque aún no controlaba su fuerza, tampoco era buena idea, "¿y si le arrojo una piedra?" pensó, resultaría lo mismo, la idea era espantar al ave, no matarla, así que empezó a gritarle fuerte para que se fuera, pero era en vano, ¡el ave seguía tratando de llevarse a los pichones!, Iyì seguía gritando y gritando hasta que de repente alguien salió entre los árboles, "¿¡Qué sucede, te ha pasado algo¡?", pregunto el joven, parecía un cazador o al menos eso pensó ella por el arco que cargaba a sus espaldas, pero su atención seguía en el nido, "¡los pichones… están peligro! Y… no tengo la suficiente fuerza para subir la ramas" le dijo señalando donde estaba el nido, el joven asintió y desenfundó su arco pero Iyì le gritó que no quería que lastimara a ninguno, así que el joven apuntó hacia una rama que estaba cerca y espantó al gran ave.

Photo by Sandra Gabriel on Unsplash

In the hustle and bustle of the situation, neither of them had noticed the other so when the young man saw her he was petrified, pale and Iyì saw his reaction and folded her arms and bowed her head in shame, "Ehmmm, excuse me, I'm Rion and that was Lim, my eagle. My house is among the hills, we usually hunt upstream but it's almost winter, we had to come down. I'm sorry I caused trouble to your chicks, we are leaving...", said the young man, to which Iyì answered without raising her head, still sorry "no... the chicks are not mine, it's just that... that... their parents are not here", Rion laughed loudly but when he noticed that Iyì looked at him with her mouth open, he stopped in his tracks, "I'm sorry, I couldn't help it...", he cleared his throat and became serious "well, let me tell you that now they are yours. Their parents won't come back, I hunted them when they were coming to their nest", but noticing that Iyì was even more surprised, tears were almost flowing from her eyes, he said "if you want I'll bring them down for you, so they won't die of cold and hunger... Ehmmm, winter is coming", and without waiting for an answer Rion started to climb with such agility that in an instant he was again on the ground and with the chicks safe. "Here, I'm sure you can give them a good home with your family", Iyì relaxes a little, looks at him fixedly and asks him astonished "I have no family, don't you know who I am!?", Rion lets out a huge laugh and answers her with a big mocking smile "well, of course you do, you are the dreaded shadow of the river, Iyì". Already at this point, Iyì was very upset, her temperament was very volatile, like that of a spoiled child, "and if I am so feared, what the hell are you laughing about", she says it red with fury but Rion just kept laughing, almost crying with laughter, "forgive me but I just found out that the powerful, super terrifying woman whom everyone in the village fears... worried about some pigeons that could well be more useful in a soup! Here, there's your new family", she picked up her bow, called Lim left and continued laughing.

Entre el ajetreo de la situación, ninguno de los dos se había fijado en el otro así que cuando el joven la vio se quedó petrificado, pálido e Iyì al ver su reacción se cruzó de brazos y agachó la cabeza apenada, "Ehmmm, discúlpame, soy Rion y esa era Lim, mi águila. Mi casa está entre las colinas, solemos cazar rio arriba pero ya casi es invierno, nos tocó bajar. Lamento haber causado problemas a tus pichones, ya nos vamos…", dijo el joven, a lo que Iyì le respondió sin levantar la cabeza, aún apenada "no… no son míos los pichones es solo que… que… sus padres no están", Rion se echó a reír muy fuerte pero al notar que Iyì lo veía con la boca abierta, este paró en seco, "lo siento, no lo pude evitar…", carraspeó y se puso en tono serio "pues, déjame decirte que ahora son tuyos. Sus padres no volverán, los he cazado cuando venían a su nido", pero al notar que Iyì se sorprendió aún más, casi brotaban lágrimas de sus ojos, este le dijo "si quieres los bajo por ti, así no morirán de frío y hambre… Ehmmm, el invierno está llegando", y sin esperar respuesta Rion empezó a escalar con tal agilidad que en un instante se encontraba otra vez en el suelo y con los pichones a salvo. "Toma, seguro que les puedes dar un buen hogar con tu familia", Iyì se relaja un poco, lo ve fijamente y le pregunta asombrada "no tengo familia, ¿¡es que no sabes quién soy!?", Rion suelta una enorme carcajada y le responde con una gran sonrisa burlona "¡pues, claro que sí!, eres la temida sombra del río, Iyì". Ya a este punto, Iyì estaba muy molesta, su temperamento era muy volátil, como la de una niña malcriada, "y si soy tan temida, ¿de qué demonios te ríes?", lo dice roja de la furia pero Rion solo seguía riéndose, casi lloraba de la risa, "perdóname pero es que acabo de descubrir que la poderosa, súper terrorífica mujer a quien todos en el pueblo temen… ¡se preocupó por unos pichones que bien podrían ser más útiles en una sopa! Ten, ahí está tu nueva familia", recogió su arco, llamó a Lim se fue y continuó riendo.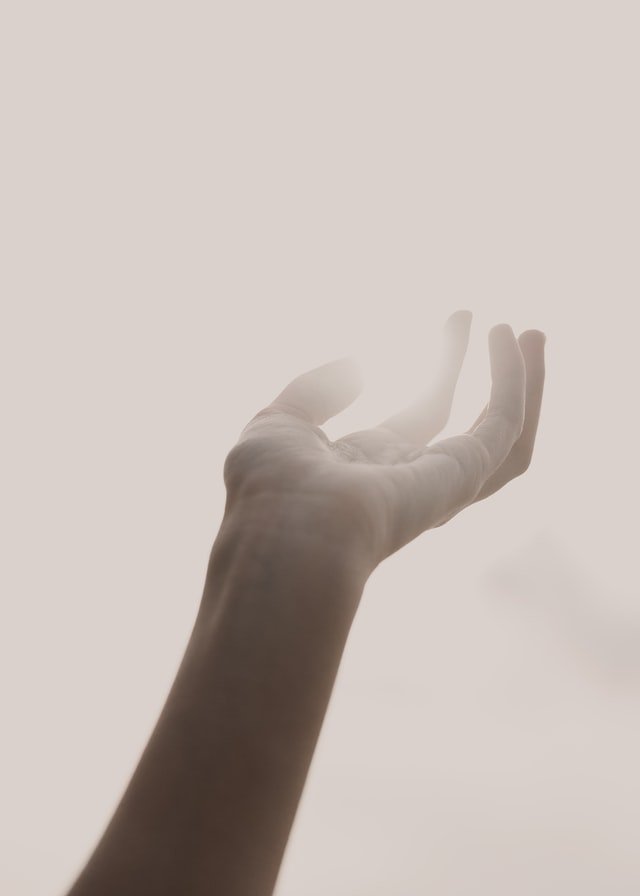 Photo by Tatum Bergen on Unsplash

Iyì could not believe it, a simple man dared to make fun of her in her own face and the worst of all is that she could not react to such an insult, she took her chicks and returned home, she could no longer remember what she was doing in the forest, she was too angry "I'd better cook them, as that idiot said! Nobody makes fun of me... nobody makes fun of me, everything and everyone must respect and fear me, including those green chickens that can't even defend themselves." And when she was about to take the nest to finish with the parrots, she saw them... so helpless, sleeping side by side as if they already understood that their destiny was to continue alone prematurely, she felt that she saw herself alone and unhappy. Some time passed and Iyì found in the chicks a pleasant companion, they learned to fly very fast and to talk, more than she would really want, they chattered all the time and sometimes they got on her nerves. One day, one of them, Rory, asked her with the curiosity that characterizes these feathered birds: "Why don't you ever take off those gloves? That way you can't hold things or food well", "it's because she has them ugly... like your beak", joked his sister, Rhea, but Iyì ignored them, she thought that if they knew the truth about his hands, they would leave, but it didn't take long because after a few hours Rory asked her the same question again with the difference that this time he was determined to find the answer, besides his sister had left to look for food, she was very teasing and could never talk seriously when she was present, "then, will you tell me?", Iyì looks at him with a gesture of annoyance so that he understands that he will not answer her, "I will eat your seeds if you don't tell me!", Rory tells her while running towards a jar full of sunflower seeds, "please, Rory, leave it... let's not talk about that", Iyì answered him, "I don't think they are ugly. I have seen the hands of the women that go down the river and they are very pretty", the bird told her in a tender tone, perched on her arm and looked at her with those eyes that only animals know how to make any heart soften, "well, I'll show you, but just that, show, don't come closer, promise?", Iyì answered while she took off one of her gloves before Rory's attentive but cautious look, "they are beautiful, of course they are! More beautiful than those of the other women, I wish..." the parrot made a gesture to approach but Iyì quickly removed herself making her a refusal "you promised, no touching!", and left the site.

Iyì no lo podía creer, un simple hombre osó burlarse de ella en su propia cara y lo peor de todo es que no pudo reaccionar ante tal insulto, tomó a sus pichones y regresó a casa, ya no recordaba qué era lo que hacía dentro del bosque, tenía demasiado coraje "¡mejor los cocino, como dijo el idiota ese! De mí… de mí nadie se burla, todo y todos deben respetarme y temerme, incluyendo esos pollos verdes que ni defenderse pueden", y cuando iba a tomar el nido para acabar con los loros, los vio… tan indefensos, dormidos uno al lado del otro como si ya entendieran que su destino era continuar solos prematuramente, sintió que se veía a ella misma sola y desgraciada. Pasó un tiempo e Iyì consiguió en los pichones una agradable compañía, aprendieron a volar muy rápido al igual que a hablar, más de lo que ella querría en realidad, parloteaban todo el rato y a veces la sacaban de quicio. Un día, uno de ellos, Rory, le preguntó con la curiosidad que caracteriza a estos emplumados: "¿por qué nunca te quitas esos guantes? Así no puedes agarrar bien las cosas ni la comida", "es que las tiene feas… como tu pico", bromeó su hermana, Rea, pero Iyì los ignoró, pensaba que si sabían la verdad sobre sus manos, se irían, pero no pasó mucho tiempo porque al cabo de unas horas Rory le volvió a preguntar lo mismo con la diferencia de que esta vez estaba decidido a encontrar la respuesta, además de que su hermana había salido a buscar comida, era muy burlona y nunca se podía hablar en serio cuando ella estaba presente, "entonces, ¿me dirás?", Iyì lo ve con gesto de fastidio para que entienda que no le responderá, "¡me comeré tus semillas si no me dices!", le dice Rory mientras corre hacia una tinaja llena de semillas de girasol, "por favor, Rory, déjalo… no hablemos de eso", le contestó Iyì, "no creo que sean feas. He visto las manos de las mujeres que van río abajo y son muy lindas", le dijo el ave en tono tierno, se posó encima de su brazo y la miró con esos ojos que solo los animalitos saben poner para que se ablande cualquier corazón, "bueno, te muestro pero ¡solo eso!, mostrar, no te acerques, ¿lo prometes?", le respondió Iyì mientras sacaba uno de sus guantes ante la mirada atenta pero cautelosa de Rory, "son hermosas, ¡claro que sí! Más hermosas que las de las otras mujeres, quisiera…" el loro hizo un ademán de acercarse pero Iyì se quitó rápidamente haciéndole una negativa "¡lo prometiste, no tocar!", y se fue del sitio.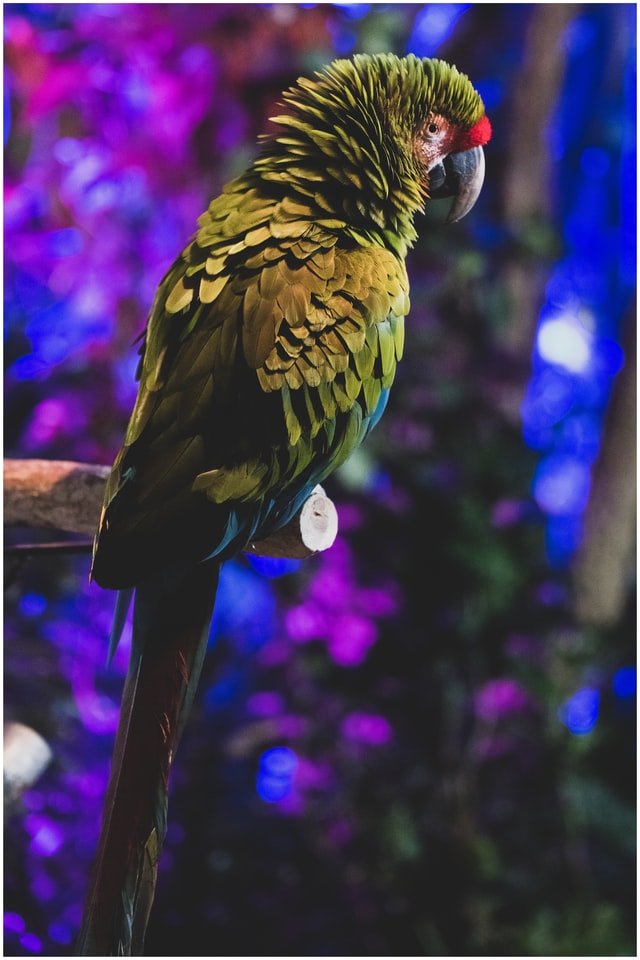 Photo by Sergio Aragón on Unsplash

Rory was amazed by her reaction but at the same time he felt sad that she didn't tell them why she always had to wear them; when Rory arrived he told her what happened but first he made her swear that she wouldn't do anything foolish that would bother Iyì, "then she wouldn't want to dirty them", she answered him dryly and without giving him much importance, but Rory wanted to know more so he went out to the forest to look for someone who knew Iyì and would tell him what they knew about her. He flew for a long time but he could not find anyone who would give him an answer, it seemed that as soon as he mentioned her name, every being would run away in terror, he flew so much that by the time he realized it, night had fallen and he could not see well, he did not know where he was or how far he had come, he was very scared. At home, Iyì and Rea were worried, they thought the worst had happened to Rory, so Iyì decided to go out to look for him, Rea wanted to go too but it was too dark and she couldn't fly like that. Iyì went out alone, it was so cold and the night was so thick that even she couldn't concentrate to be able to locate herself well, she thought that if she shouted Rory's name, maybe he would hear her and answer, so that's what she did, she shouted very loud while walking but she didn't hear more than the strong wind but after a while of walking, she thought she heard Rory's shrieks in the distance. She ran towards where the noise came from, she heard it closer and closer, but she could not see it, she arrived almost at the edge of the forest, upwards she could see a little moonlight but the clouds and the fog was so thick that she could not distinguish well between one tree and another; she called again to Rory but she did not get any answer, she tried to climb a tree but the branches were breaking because of her great strength, desperate, she shouted once more Rory's name.... nothing, she fell discouraged to the ground, crying, she had never cried before... she heard some footsteps and became alert, "do you see that you didn't even need to touch him to make him run away from you?", she had heard that voice before, it disturbed her but she did not remember from where, she only felt that something was not right, she removes one of her gloves and gets ready to battle if necessary, she hears the voice again but now it laughs very loudly, Iyì feels that cold running down her back, she already knows who it is, "my girl, what are you trying to do, don't you know that you cannot destroy a God?". There was no doubt, it was Lud.
---
To be continued...
---

Rory se quedó asombrado por la reacción de ella pero a la vez se sintió triste de que no les contara por qué las tenía que usar siempre; cuando llegó Rea le contó lo sucedido pero primero le hizo jurar que no haría ninguna tontería que molestara a Iyì, "será entonces que no quiere ensuciárselas", le respondió ella a secas y sin darle mucha importancia, pero Rory quería saber más así que salió al bosque a buscar quien conociera a Iyì y le dijera lo que sabían de ella. Voló largo rato pero no encontraba a nadie que le diera respuesta, pareciera que apenas mencionar su nombre todo ser salía despavorido, voló tanto que para cuando se dio cuenta, ya había caído la noche y no podía ver bien, no sabía dónde estaba o qué tan lejos había llegado, estaba muy asustado. En casa, Iyì y Rea estaban preocupadas, pensaban que le había pasado lo peor a Rory, así que Iyì decidió salir a buscarlo, Rea quería ir también pero estaba muy oscuro y no podía volar así. Iyì salió sola, hacía tanto frío y la noche era tan espesa que ni siquiera ella podía concentrarse para poder ubicarse bien, pensó que si gritaba el nombre de Rory, este quizás le escucharía y respondería, así que eso hizo, gritaba muy fuerte mientras caminaba pero no oía más que el fuerte viento pero al cabo de un buen rato de caminar, creyó oír a lo lejos los chillidos de Rory. Corrió hacia dónde provenía el ruido que cada vez lo escuchaba más y más cerca, pero no lo veía, llegó casi al límite del bosque, hacia arriba se lograba ver un poco la luz de la luna pero las nubes y la niebla era tan espesa que no lograba distinguir bien entre un árbol y otro; llamó otra vez a Rory pero no consiguió ninguna respuesta, trató de escalar un árbol pero las ramas se partían por su gran fuerza, desesperada, gritó una vez más el nombre de Rory… nada, cayó desalentada al suelo, llorando, nunca había llorado… escucha unos pasos y se pone en alerta, "¿ves que no hizo falta que tan siquiera lo tocaras para que huyera de ti?", esa voz la había oído antes, la inquietaba pero no recordaba de dónde, solo sentía que algo no andaba bien, quita uno de sus guantes y se alista para batallar de ser necesario, oye otra vez la voz pero ahora ríe muy fuerte, Iyì siente ese frío correr por su espalda, ya sabe de quién se trata, "mi niña, ¿Qué intentas hacer, no sabes que no puedes destruir a un Dios?". No había duda, era Lud.
---
Continuará...
---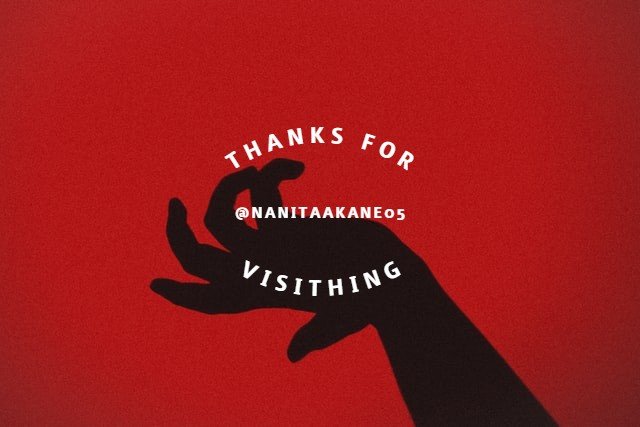 Photo by Ari Spada on Unsplash | Edited in Pixlr X

You can get the first part of the story Here . | Puedes conseguir la primera parte de la historia Aquí.
---
---