30 Years of "Dirt" [ESP/ENG]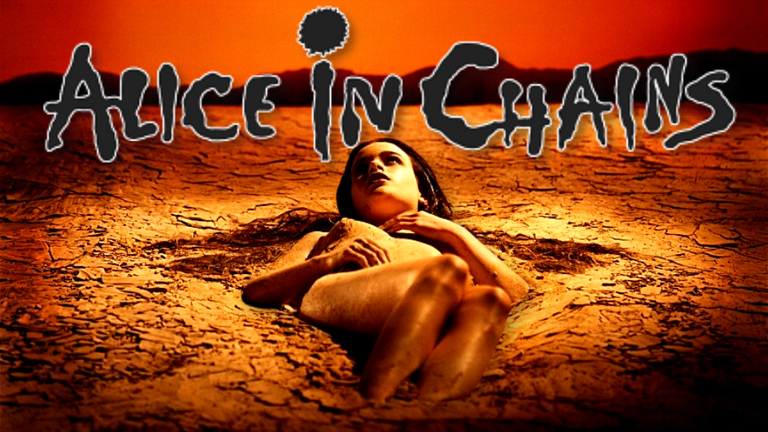 Este año ha sido sumamente nostálgico porque muchas bandas rock que descubrí en mi adolescencia por vía de álbumes inolvidables llegan a un aniversario que personalmente me hacen sentir viejo; esto no es una queja ni mucho menos, es todo lo contrario porque si hay una época en mi vida que me guste recordar esa es mi adolescencia en dónde pude disfrutar y tener excelentes experiencias desde el momento en que conocí a este gran género musical en especial uno que en los 90' se hizo famoso por las bandas de Seattle que surgieron y crearon lo que el mundo conoció como "Grunge".


This year has been extremely nostalgic because many rock bands that I discovered in my adolescence by way of unforgettable albums reach an anniversary that personally make me feel old; this is not a complaint far from it, it is quite the opposite because if there is a time in my life that I like to remember that is my adolescence where I could enjoy and have excellent experiences from the moment I met this great musical genre especially one that in the 90's became famous for the Seattle bands that emerged and created what the world knew as "Grunge ".

A principio de los 90' bandas como Guns N' Roses, Aerosmith, Mötley Crüe, Posion y otras más se mantenían fuertes en el mundo del rock por su promoción en la radio, videos musicales, magacines y hasta en películas; pero la intromisión de "Nirvana" cambió las reglas del juego y poderosas disqueras querían por cualquier medio tener a su propio "Kurt Cobain" o Nirvana y por eso cada banda de Seattle tenía la posibilidad de obtener un buen contrato, grabaciones de álbumes, videos musicales, todo lo que tenían las bandas de "Glam Rock"; esto hizo que el dominio de las bandas de Seattle del escenario del rock era más que evidente y como en todo, hubo bandas que se convirtieron en inmortales y en otras que quedaron en el olvido. Bandas como Nirvana y Pearl Jam crearon la base para iniciar un movimiento que a pesar de durar hasta mitad de una década, parecía que duró mucho más y eso fue en parte por la música que crearon estás bandas y otras más, música hecha antes y después de obtener la fama mundial; una de esas bandas que creo un impacto en mí fue "Alice in Chains" que un año después de la aparición de "Nevermind" y toda la locura del Grunge, ellos dieron al mundo su segundo álbum que recibió el nombre de "DIRT".


In the early 90's bands like Guns N' Roses, Aerosmith, Mötley Crüe, Posion and others were strong in the rock world because of their promotion on the radio, music videos, magazines and even movies; but the intrusion of "Nirvana " changed the rules of the game and powerful record labels wanted by any means to have their own "Kurt Cobain" or Nirvana and that's why every Seattle band had the possibility of getting a good contract, album recordings, music videos, everything that the "Glam Rock" bands had; this made the dominance of Seattle bands in the rock scene more than evident and as in everything, there were bands that became immortal and others that were left in oblivion. Bands like Nirvana and Pearl Jam created the basis to start a movement that despite lasting until half a decade, it seemed to last much longer and that was partly because of the music created by these bands and others, music made before and after getting worldwide fame; one of those bands that created an impact on me was "Alice in Chains " that a year after the appearance of "Nevermind" and all the Grunge madness, they gave the world their second album that received the name of "DIRT ".

Mientras transcurría el año 92 y me la pasaba en las tardes y noche escuchando, Nirvana con "Nevermind", Pearl Jam con "Ten", Metallica con el "Black Album" y Guns N' Roses con el doble álbum "Use Your Illusion" apareció una nueva banda desde Seattle que cambió todo y me hizo disfrutar mucho más de la música. Cuando era adolescente en mi hogar no tenía televisión satelital y no disfrutaba de MTV, así que me tocaba ir al hogar de algunos de mis amigos en dónde pudiera ver ese canal o ver grabaciones de muchos videos de las bandas de rock; recuerdo que pasaba horas viendo videos o escuchando la radio, pero justamente un canal nacional estrenó un programa de videos musicales llamado "VH10", el cual fue transmitido de lunes a viernes a las 6:00 pm; cada día pasaba 10 videos en el transcurso de una hora y los viernes hacia un resumen repitiendo los mejores videos transmitidos de lunes a jueves; para mí ese programa fue lo mejor porque a demás de bandas que gustaban y descubrí otras como Red Hot Chili Peppers, Radio Head, Soundgarden, Weezer, pero hubo una que creo un gran impacto en mí y esa banda es Alice in Chains, recuerdo que el primer video que vi de esa banda fue del tema musical "Would?" Primer single de su segundo álbum llamado "Dirt"; esa canción cambio todo, absolutamente todo; está banda conformada por cuatro integrantes tenía como marca la unión de las voces de Jerry Cantrell guitarrista y Layne Staley solista de la banda; ambos tenían la armonía de unir sus diferentes voces potenciando cualquier canción, pero también por separado creaban algo sumamente poderoso porque los riff y los solos de guitarra por parte de Cantrell era algo único y si algo hay que decir de la voz de Staley era justamente lo mismo, su voz es única, irrepetible, inigualable y todo eso lo supe desde el momento de ver ese vídeo y escuchar esa canción; después de eso no creía que otra banda estuviera a su nivel, canciones como "Them Bones", "Rooster" y "Dawn in the Hole" eran poderosos temas, con respecto a la música, porque siendo 100% sincero, no prestaba mucha atención a las letras musicales y no entendía lo que quería transmitir Cantrell y Stanley al momento de escribir las canciones para ese álbum.


While 92 was going on and I was spending my afternoons and nights listening to Nirvana with "Nevermind", Pearl Jam with "Ten", Metallica with the "Black Album" and Guns N' Roses with the double album "Use Your Illusion" a new band from Seattle appeared that changed everything and made me enjoy music much more. When I was a teenager at home I didn't have satellite TV and I didn't enjoy MTV, so I had to go to some of my friends' homes where I could watch that channel or watch recordings of many rock bands' videos; I remember that I spent hours watching videos or listening to the radio, but just a national channel premiered a music video program called "VH10", which was broadcast Monday through Friday at 6:00 pm: 00 pm; every day they showed 10 videos in the course of an hour and on Fridays they made a summary repeating the best videos transmitted from Monday to Thursday; for me that program was the best because besides bands that I liked and discovered others like Red Hot Chili Peppers, Radio Head, Soundgarden, Weezer, but there was one that created a great impact on me and that band is Alice in Chains, I remember that the first video I saw of that band was the theme song "Would? " first single of their second album called "Dirt"; that song changed everything, absolutely everything; this band formed by four members had as a mark the union of the voices of Jerry Cantrell guitarist and Layne Staley soloist of the band; both had the harmony to unite their different voices enhancing any song, but also separately they created something extremely powerful because the riffs and guitar solos by Cantrell was something unique and if there is something to say about Staley's voice was just the same, his voice is unique, unrepeatable, unmatched and I knew all that from the moment I saw that video and heard that song; after that I didn't think another band was at their level, songs like "Them Bones", "Rooster" and "Dawn in the Hole" were powerful songs, regarding the music, because being 100% honest, I didn't pay much attention to the lyrics and I didn't understand what Cantrell and Stanley wanted to transmit when writing the songs for that album.

Siempre he pensado que la vida me hizo descubrir a esta banda al escuchar este álbum en dos etapas diferentes de mi vida; la primera la describí en el resumen que hice en el párrafo anterior, ahora tiempo después ya con mucha más edad, ver cómo la vida te da y te quita, ver cosas de otras perspectivas, llega el momento en que por ciertas casualidades o cosas inesperadas nos hace regresar y en este caso escuchar bandas, canciones que significaron mucho para nosotros y esa nostalgia apareció en el momento de saber la lamentable noticia del fallecimiento de Layne Staley en el 2002; el abuso de drogas, en especial la heroína privó al mundo de disfrutar por mucho más tiempo de uno de los mejores contantes en todo el mundo y créanme que no soy exagerado en mi opinión; inmediatamente después de saber esa noticia, inundado por la tristeza y la necesidad de buscar respuesta, decidí escuchar nuevamente "Dirt" como nunca antes lo había hecho y eso me hizo descubrir muchas cosas que son implementadas en ese oscuro álbum y que me hizo admirar mucho más lo hecho por cuatro músicos y es que temas como "Sickman", "Junkhead", "God Smack", "Would?", y el tema que le da nombre al álbum, "Dirt"; justamente este tema es el que más impacto ocasiono en mí después de la muerte de Staley y es que al escucharla mi primera apreciación es que es una canción de amor hacia la heroína y yo no era el único que pensaba de esa manera, ya que muchos otros fans, adictos, pensaba de esa única forma y la banda, Jerry y Layne nunca quisieron eso porque la canción fue creada para crear un impacto en personas adictas y que busquen ayuda para salvarse y no terminar como diez años lo hizo Layne. Ayer se cumplió 30 años, uno de los mejores álbumes de rock en la historia, cuatro hombres, integrantes de AIC crearon algo que hasta el día de hoy lo encuentro único, fueron parte de una marca, pero creo que alcanzaron algo más porque se ganaron el respeto y admiración de otras bandas que más ninguna otra pudo lograr y sé que "Dirt" tuvo mucho que ver con eso. Siempre lamento que las adicciones a las drogas y el alcohol por parte de Layne y los demás integrantes de la banda, se haya interpuesto en la creación de más música; me cuesta creer que con Layne Staley solo exista 3 álbumes en estudio, muchos álbumes en vivo, en especial el MTV Unplugged de 1996 el cual considero el mejor que se ha hecho y significó la última vez que lo veríamos junto a sus otros compañeros de AIC en un escenario. Alice in Chains es una gran banda que todavía sigue haciendo buena música, el liderato completo lo tomó Cantrell quien junto a Sean Kinney, baterista de la banda, son los únicos integrantes originales que quedan; ellos dos junto a Mike Inez y el nuevo vocalista William DuVall; la banda sigue adelante, pero no olvida de dónde proviene, no olvida como comenzó todo y eso es algo valioso porque este álbum es imborrable, inolvidable y por eso decidí hacer un pequeño homenaje desde mi perspectiva de fan de Alice in Chains.


I have always thought that life made me discover this band when I listened to this album in two different stages of my life; the first one I described in the summary I made in the previous paragraph, now time later already with much more age, seeing how life gives you and takes you away, seeing things from other perspectives, the moment comes when by certain coincidences or unexpected things makes us return and in this case listen to bands, songs that meant a lot to us and that nostalgia appeared at the time of knowing the unfortunate news of the death of Layne Staley in 2002; drug abuse, especially heroin deprived the world of enjoying for much longer one of the best singers in the world and believe me I am not exaggerating in my opinion; immediately after knowing that news, flooded by sadness and the need to look for an answer, I decided to listen again to "Dirt" as I had never done before and that made me discover many things that are implemented in that dark album and that made me admire much more what was done by four musicians and it is that songs like "Sickman", "Junkhead", "God Smack", "Would? "and the title track of the album, "Dirt"; precisely this song is the one that had the most impact on me after Staley's death and when I listened to it my first impression was that it was a love song towards heroin and I was not the only one who thought that way, since many other fans, addicts, thought that way and the band, Jerry and Layne never wanted that because the song was created to create an impact on addicted people and that they look for help to save themselves and not end up like Layne did ten years ago. Yesterday was the 30th anniversary, one of the best rock albums in history, four men, members of AIC created something that to this day I find unique, they were part of a brand, but I think they achieved something more because they earned the respect and admiration of other bands that no other band could achieve and I know that "Dirt" had a lot to do with that. I always regret that the drug and alcohol addictions of Layne and the other members of the band got in the way of creating more music; I find it hard to believe that with Layne Staley there are only 3 studio albums, many live albums, especially the 1996 MTV Unplugged which I consider the best ever made and meant the last time we would see him and his other AIC bandmates on stage. Alice in Chains is a great band that is still making good music, the complete leadership was taken by Cantrell who together with Sean Kinney, drummer of the band, are the only original members left; the two of them together with Mike Inez and the new vocalist William DuVall; the band keeps moving forward, but does not forget where it comes from, does not forget how it all started and that is something valuable because this album is indelible, unforgettable and that is why I decided to make a small tribute from my perspective as a fan of Alice in Chains.

Alice in Chains - "Dirt"| Official Trailer

Cover image edited in canva; the image was taken from the following source


---
---