Some pictures of cats - Black and White Version
Hi everyone, today I'm coming to show you some pictures I took and the story of my aunt's cats.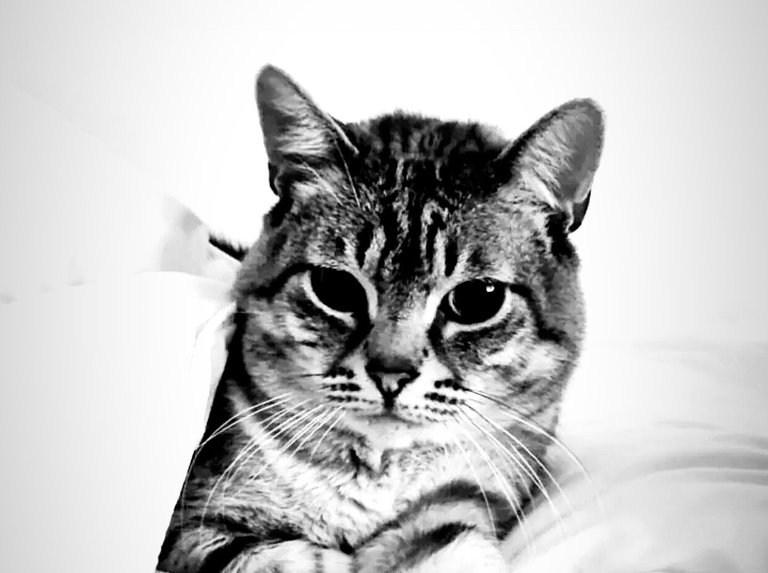 I found these cats 2 years ago on the street and then I called my aunt to say they were starving and she said to go home with them. I took them and put the kittens in a box to get them in the car.
when I got there, we gave them bottle milk and went to the veterinarian with them.
Since then my aunt never left them. I also wanted to keep one. but I live in an apartment and I already have a dog, I can't have any more animals.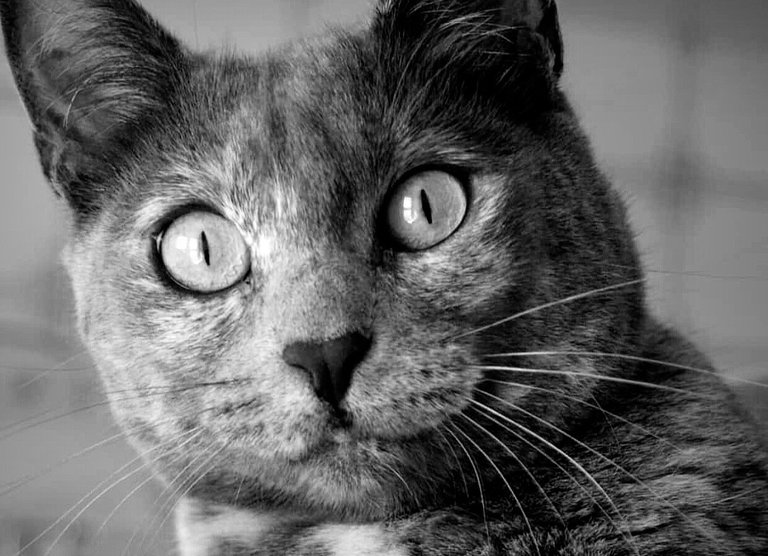 Animals are like people. each one has its own personality, don't you think?
Usually people say that cats like to be alone, but not everyone is like that.
By chance my aunt has one who really likes to be in her corner without anyone bothering him, he only comes to our side when he wants to eat.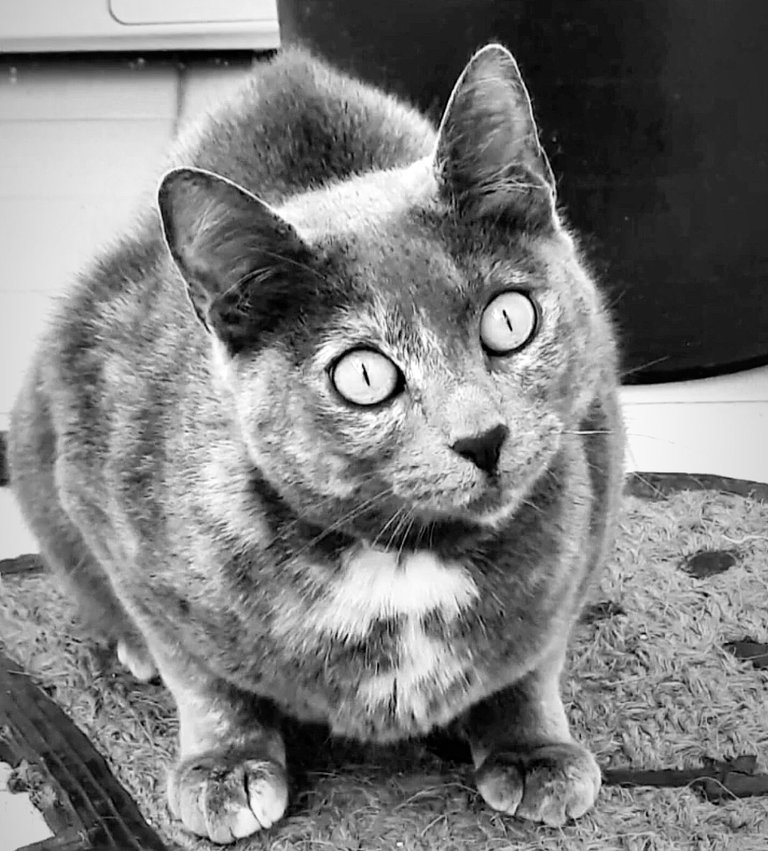 Then there are these two who are the most playful, jump into our laps, and love to be pampered.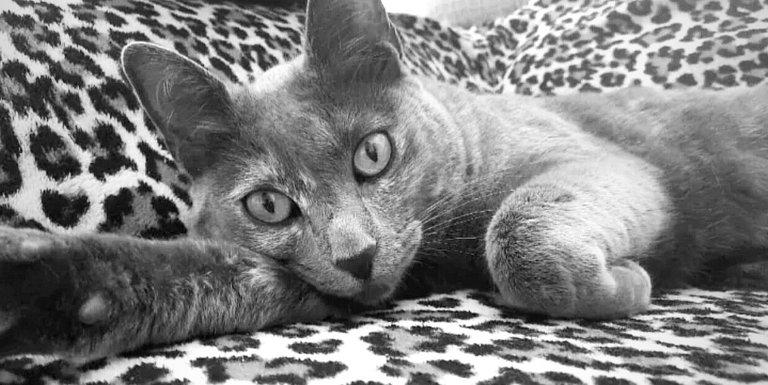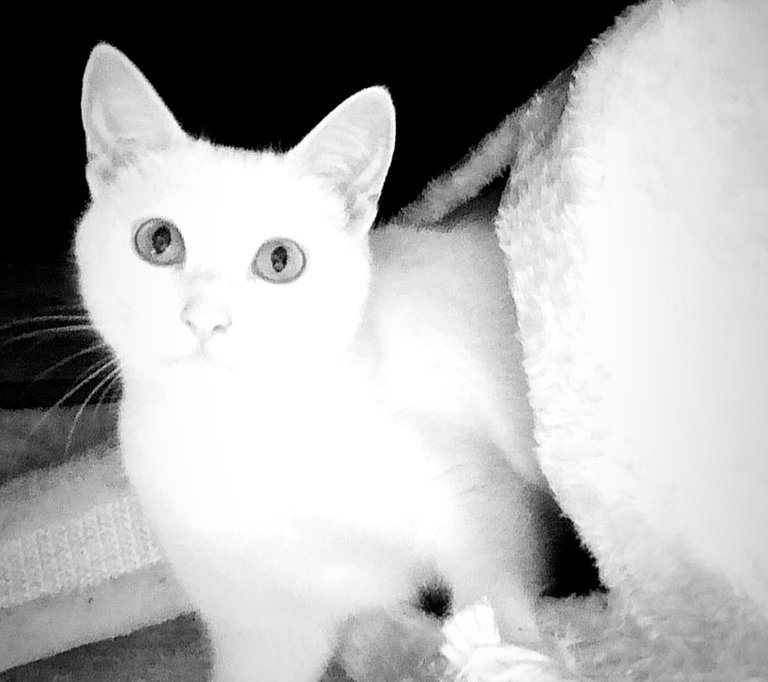 These photos were taken with my iphone 8 plus. I love photography and wanted to buy a photo camera. I did my best to take these pictures. what did you think of these photos?
I hope you enjoyed, see you soon 😀
---
---