[Spanish _ English] cute Christmas bow for my little tree, lindo lazo de navidad para mi arbolito
Buenas noches queridos amigos , sean bienvenidos una vez más a mi blog , cómo todos sabemos ya casi llega la navidad y es bueno aprender cosas nuevas .
Good evening dear friends, welcome once again to my blog, how we all know that Christmas is almost here and it is good to learn new things.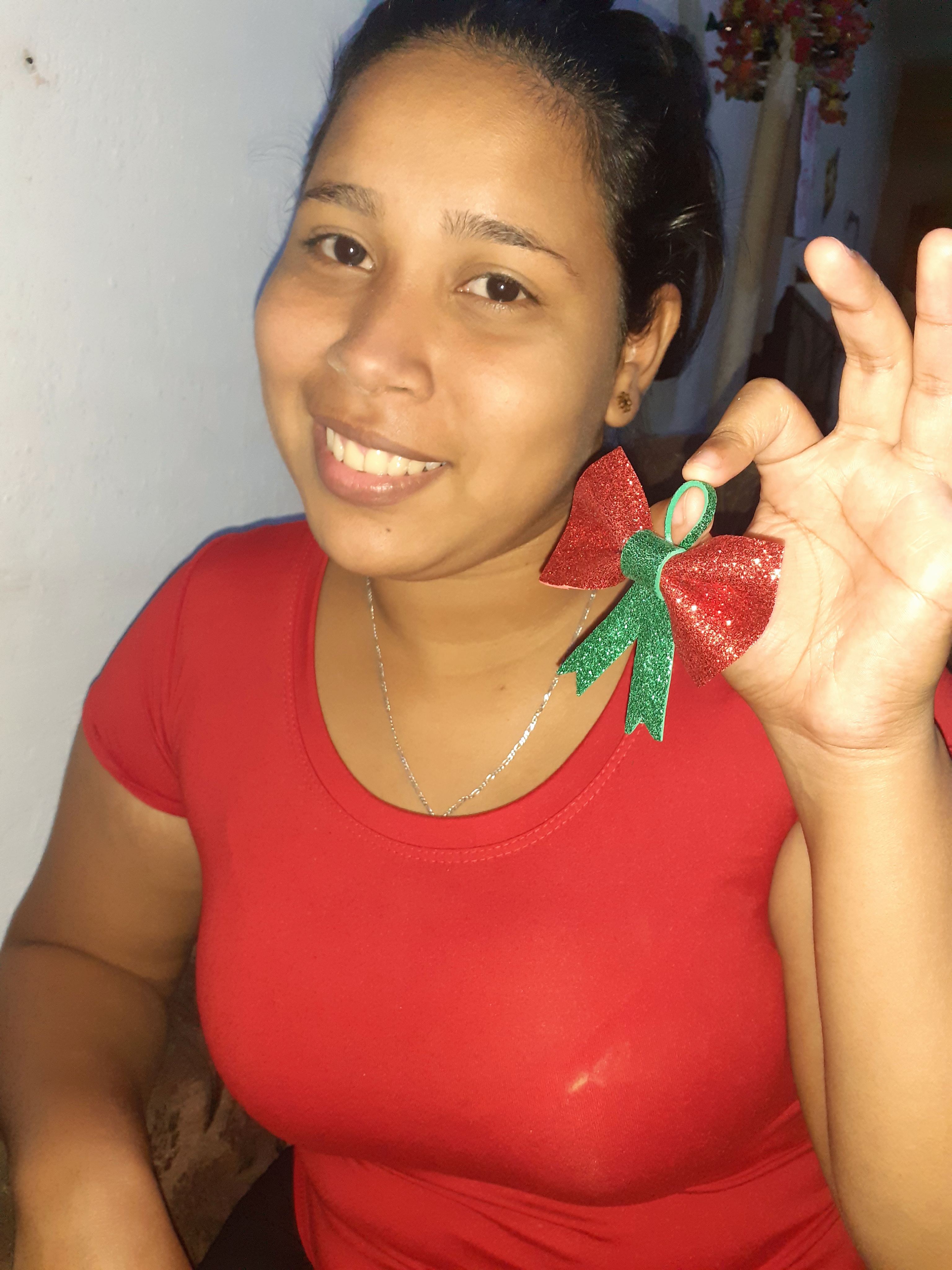 La noche de hoy quiero compartir con ustedes un lindo lazo con foami escarchado para adornar mi arbolito .
Los materiales que necesitamos son :
Foami escarchado del color de su preferencia
Silicon
Tijera
Tonight I want to share with you a nice bow with frosted foam to decorate my little tree.
The materials we need are:
Frosted foam in the color of your choice
Silicon
Scissor
Comenzamos sacando un cuadrado pequeño y tres tiras , una de tamaño mediana y las otras dos más pequeñas
We start by taking a small square and three strips, one of medium size and the other two smaller ones.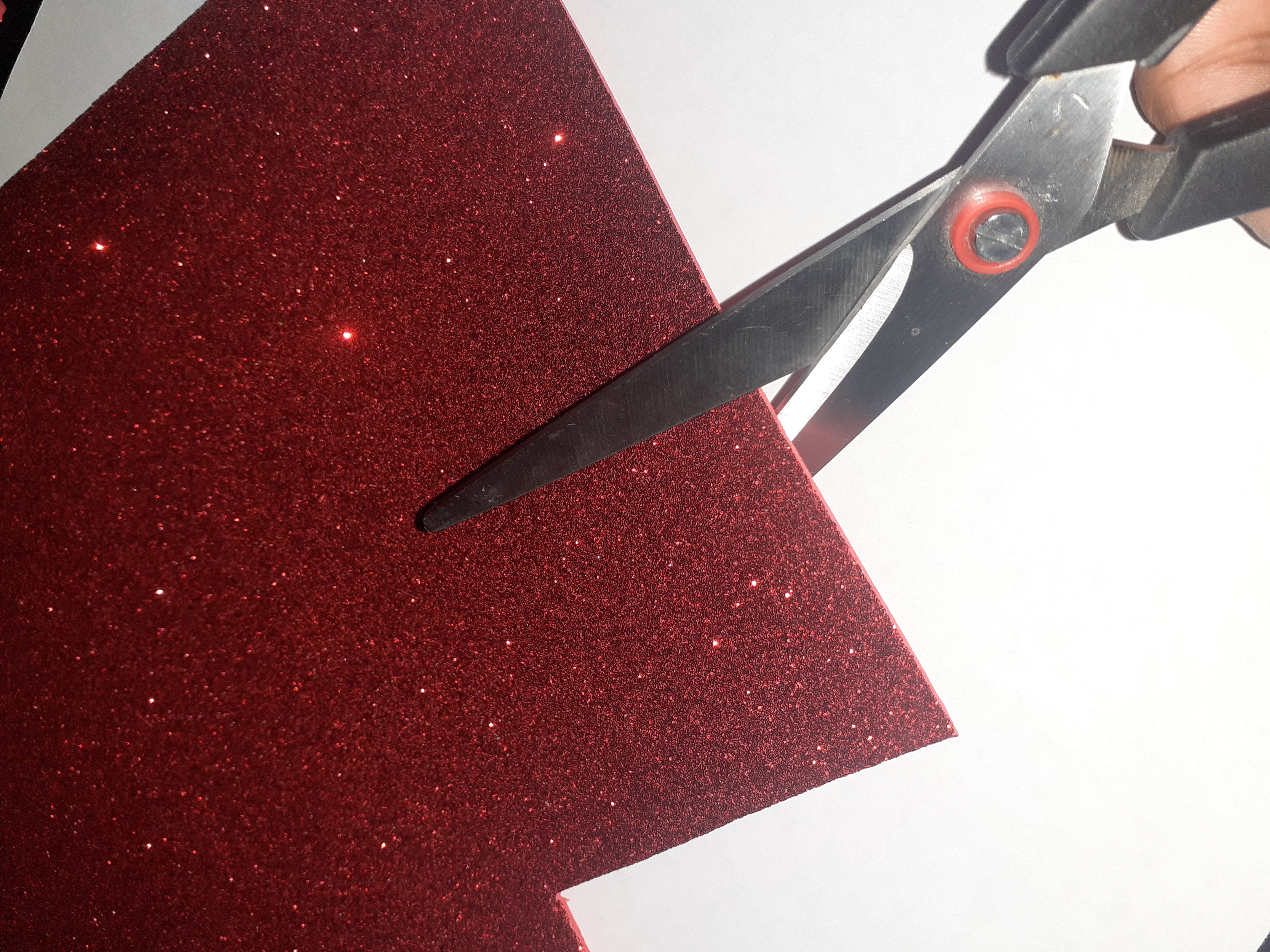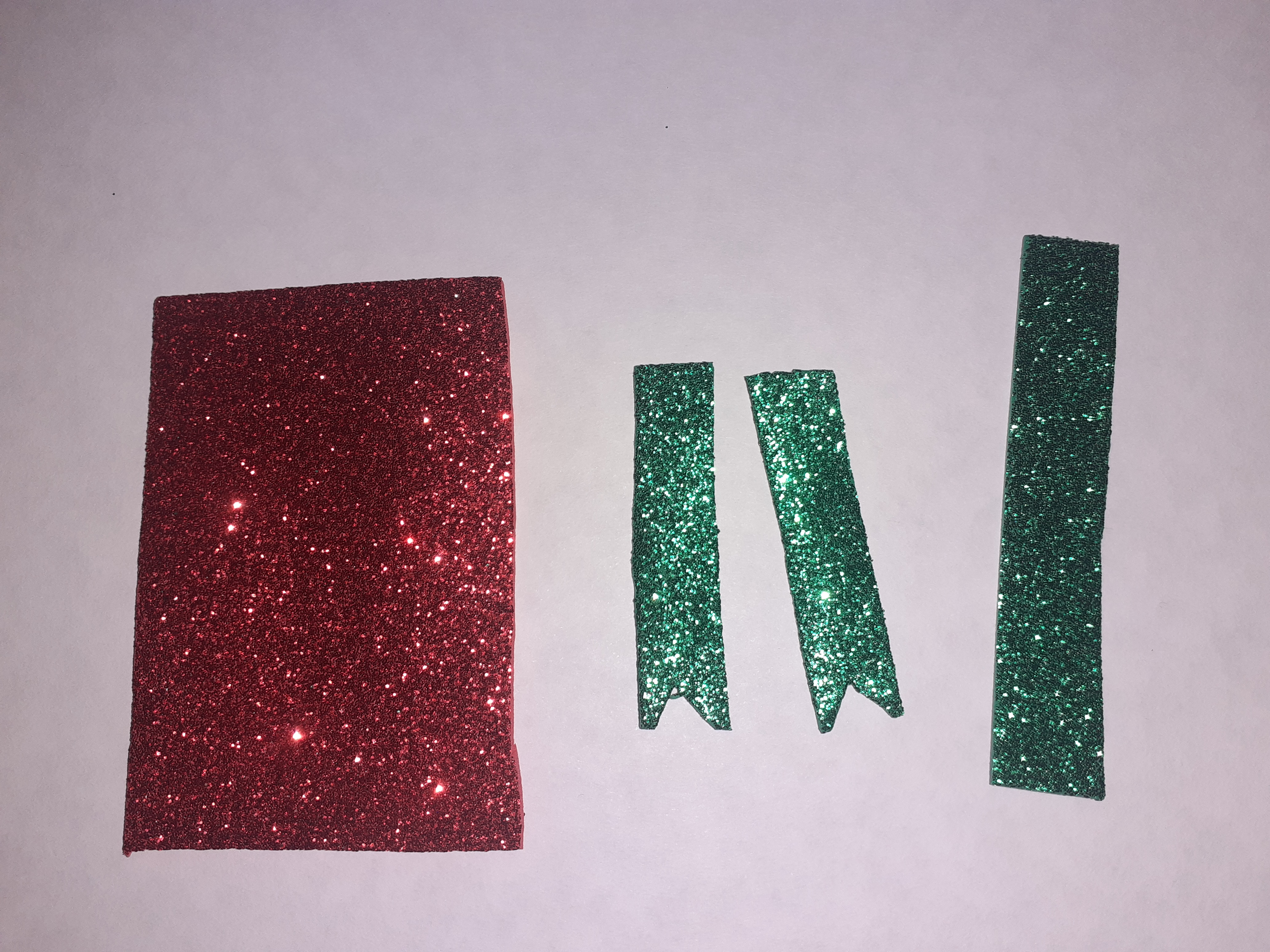 Procedemos hacer un pequeño doblé en el medio y le colocamos un poco de silicon para luedo colocar una de las tiras en el medio para que tenga un buen aguante y permanezca la forma del lazo y de está manera decore nuestro lazo
We proceed to make a small fold in the middle and put a little silicone on it to place one of the strips in the middle so that it has a good resistance and the shape of the bow remains and in this way decorates our bow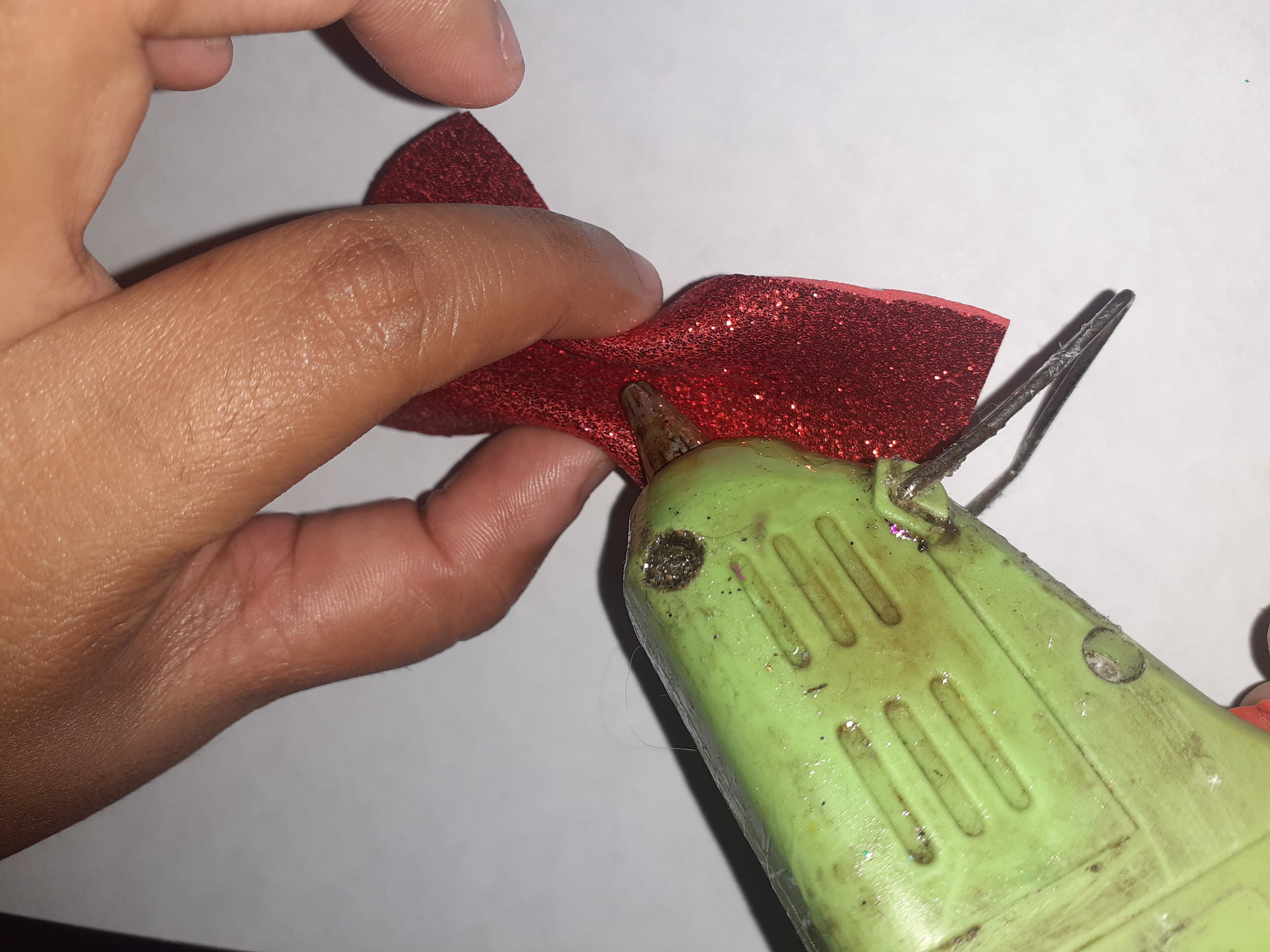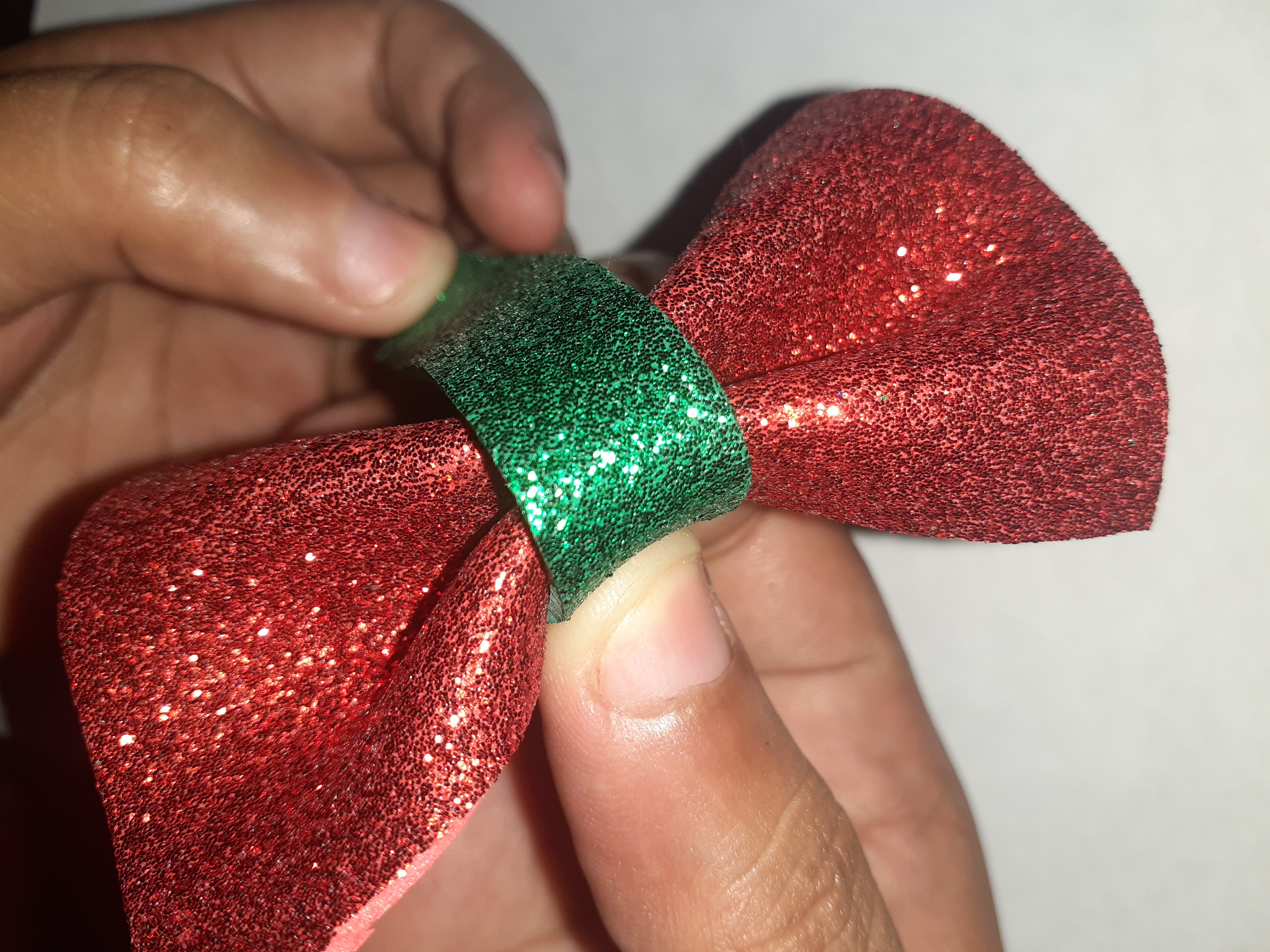 Luego vamos a pegar las tiras más pequeña por la parte de atras del lazo y para culminar le vamos a colocar una tira de foami muy delgada para colgar en el arbol y de ésta manera finalizamos con un lindo adorno de navidad .
Then we are going to glue the smaller strips on the back of the bow and to finish we are going to place a very thin strip of foam to hang on the tree and in this way we end with a nice Christmas ornament.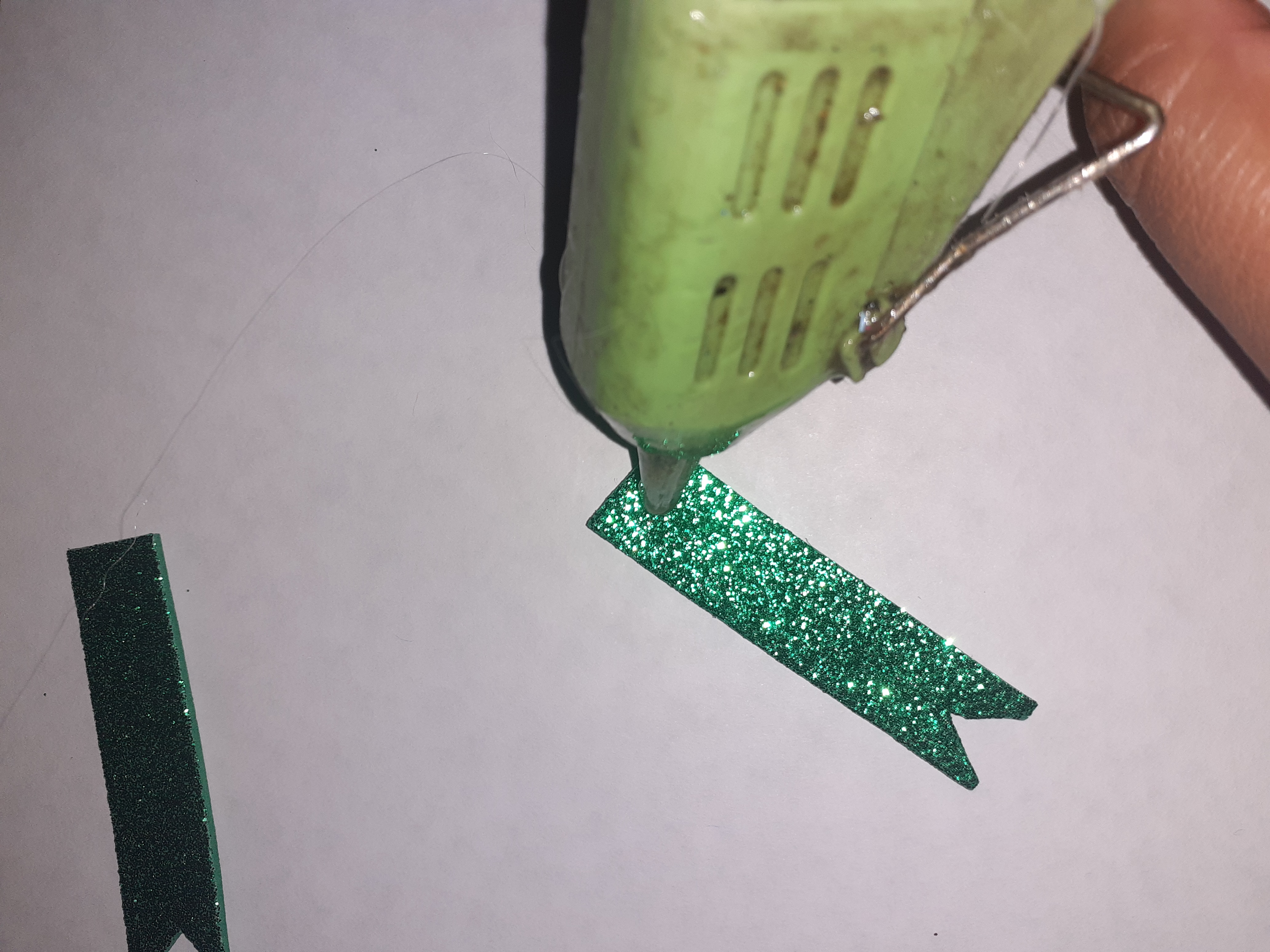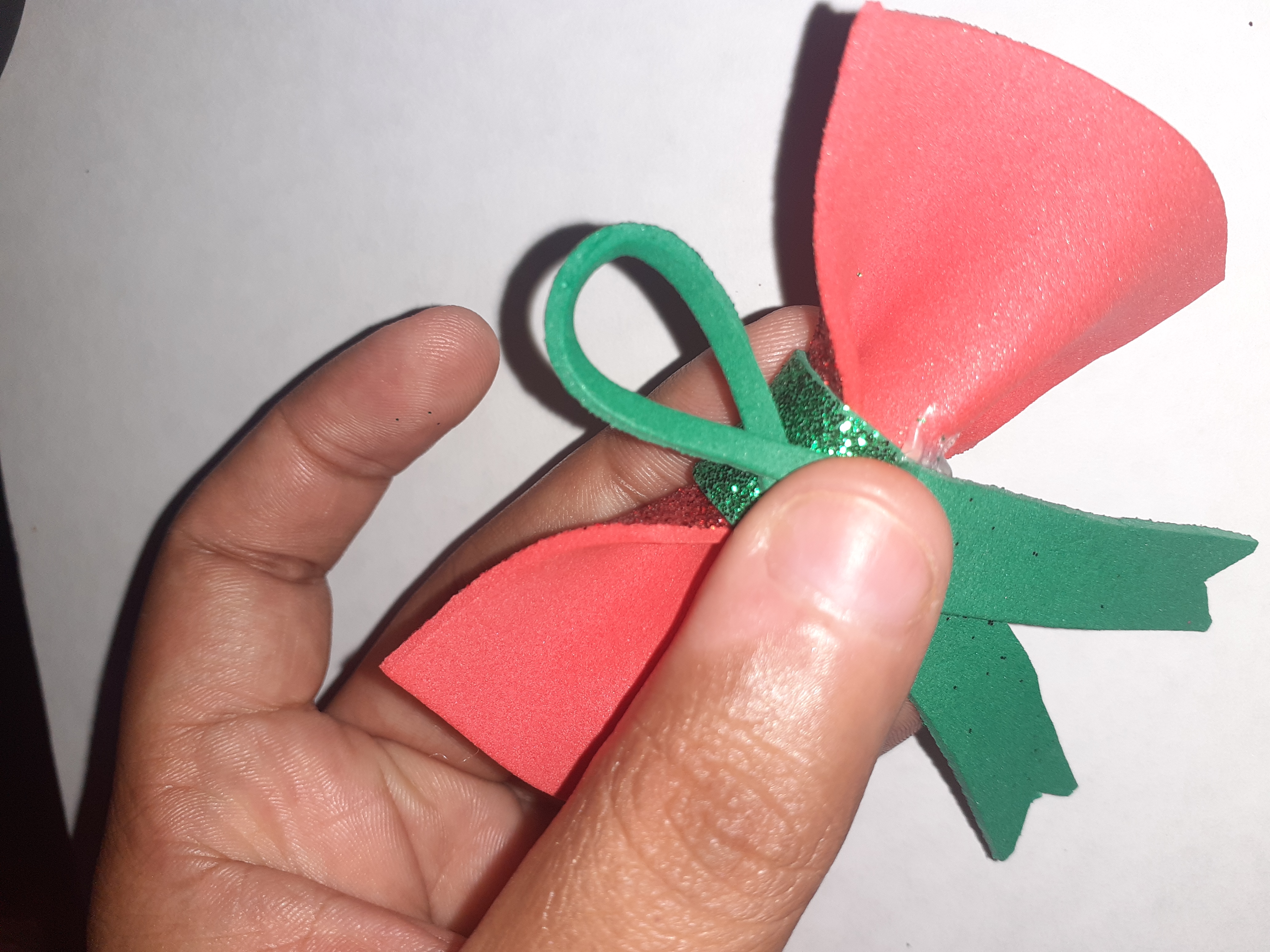 Gracias por leer mi escrito y espero vernos en otro post familia .
Thank you for reading my writing and I hope to see you in another family post.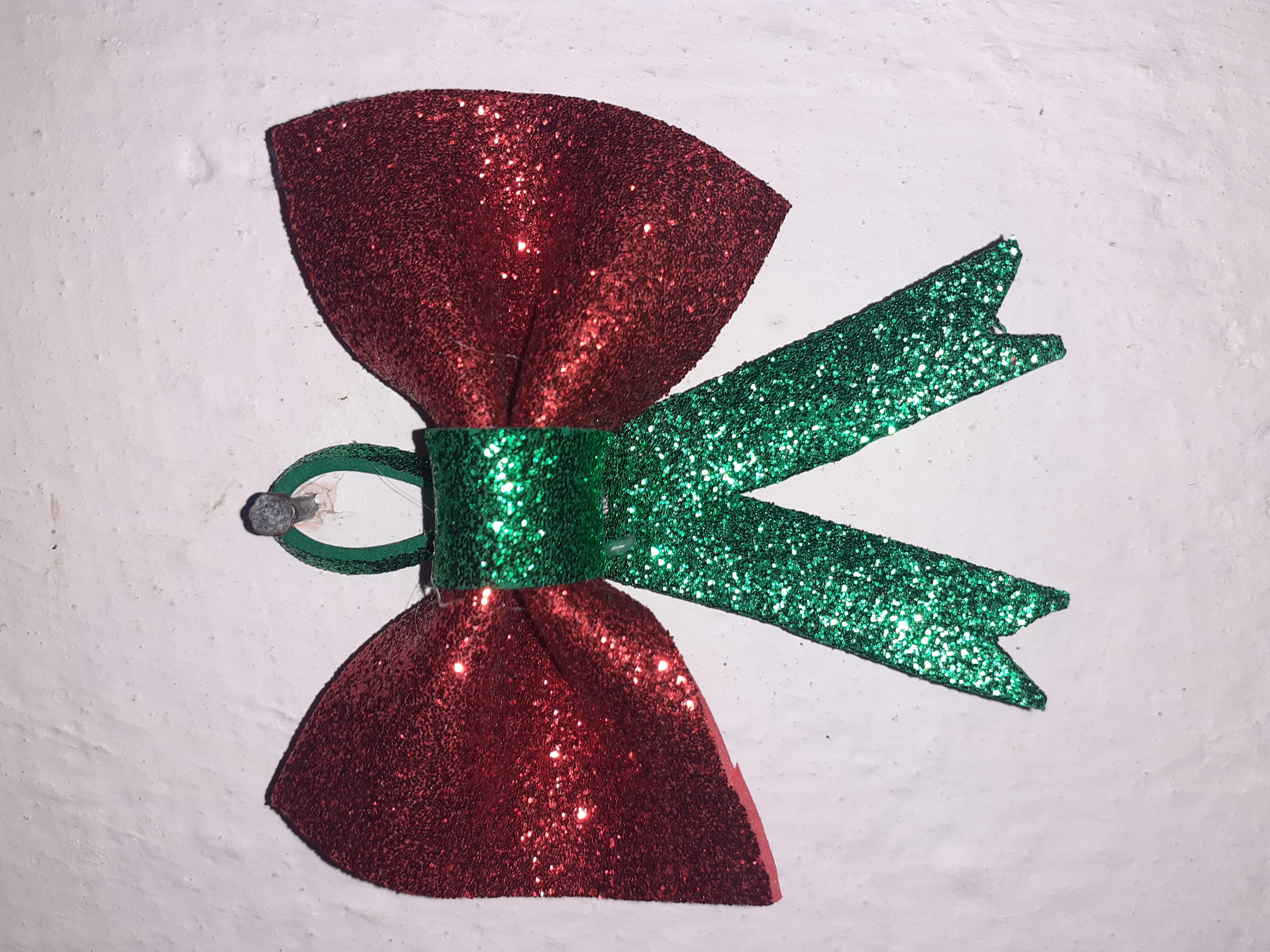 ---
---