What are the Important things that I ALWAYS carry with me, and why?
My response to the @ladiesofhive Contest Ladies of Hive Community Contest #54
All the ladies of Hive are welcome to join the community and participate in the weekly contest.
If we ask this question to anyone today, that what is that important thing that they carry around without fail the instant response that comes is a Mobile Phone. And it is true to a large extent, majority of the people do not step out of their home without their Mobile Phones. Anything can be forgotten but not the phone, it serves as a lifeline for many.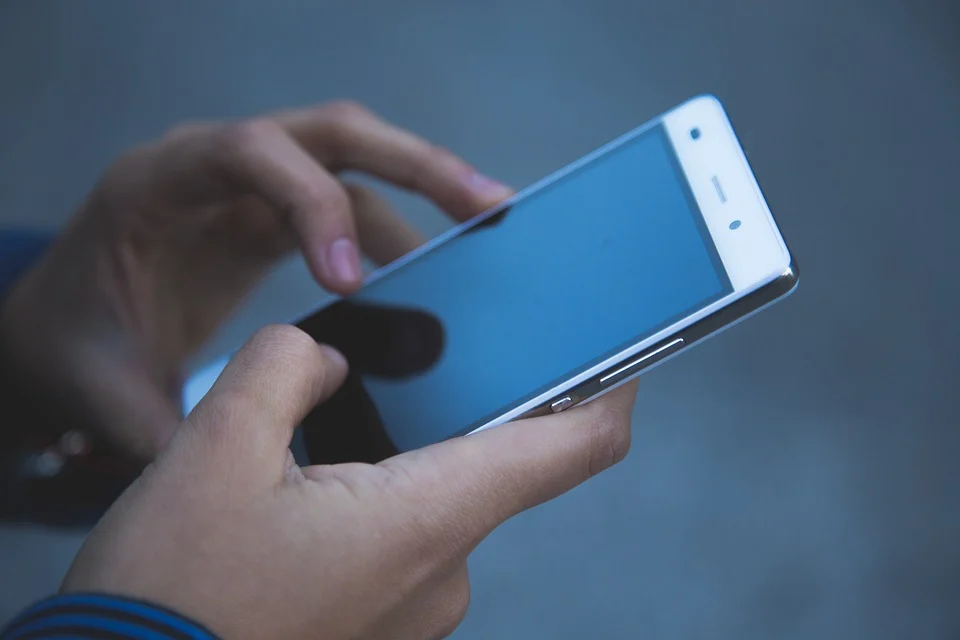 Well my response to this question is about a couple of things. Majority of the times when I go out with my hubby, I do not carry anything with me, not even my mobile phone, specially if I am going for walks or evening outings, then I prefer to keep my phone home, as hubby never misses to carry his and between us 1 instrument is enough.
I actually do not like to carry much of stuff on my shoulder even if I am going out alone, I am not in favor of carrying big handbags stuffed with loads of things on my shoulder, I like to keep my handbag very light on my shoulder. Except for when I go for work or when I am travelling that is the time I carry a big handbag with necessities, otherwise normally it is just one small pouch which accommodates my 3 things. I will not say they are very important, but yes I do find them handy and hence I carry them.
Those 3 things are my
-Mobile Phone
- My Lucky Charm Crystals
- Comb
hehehe, yes as funny as it may sound, it comes along with me most of the time. There are times when I do not take the other 2 but the comb comes along, and my hubby says jokingly, you will be able to do without me but not your comb. The comb is very small sized which easily fits into my hand sling. I am a little conscious about my appearance and I always want myself to be presentable when I am outside. I am not into make up and all, but yes my hair is something that I always want it to be in place and well groomed.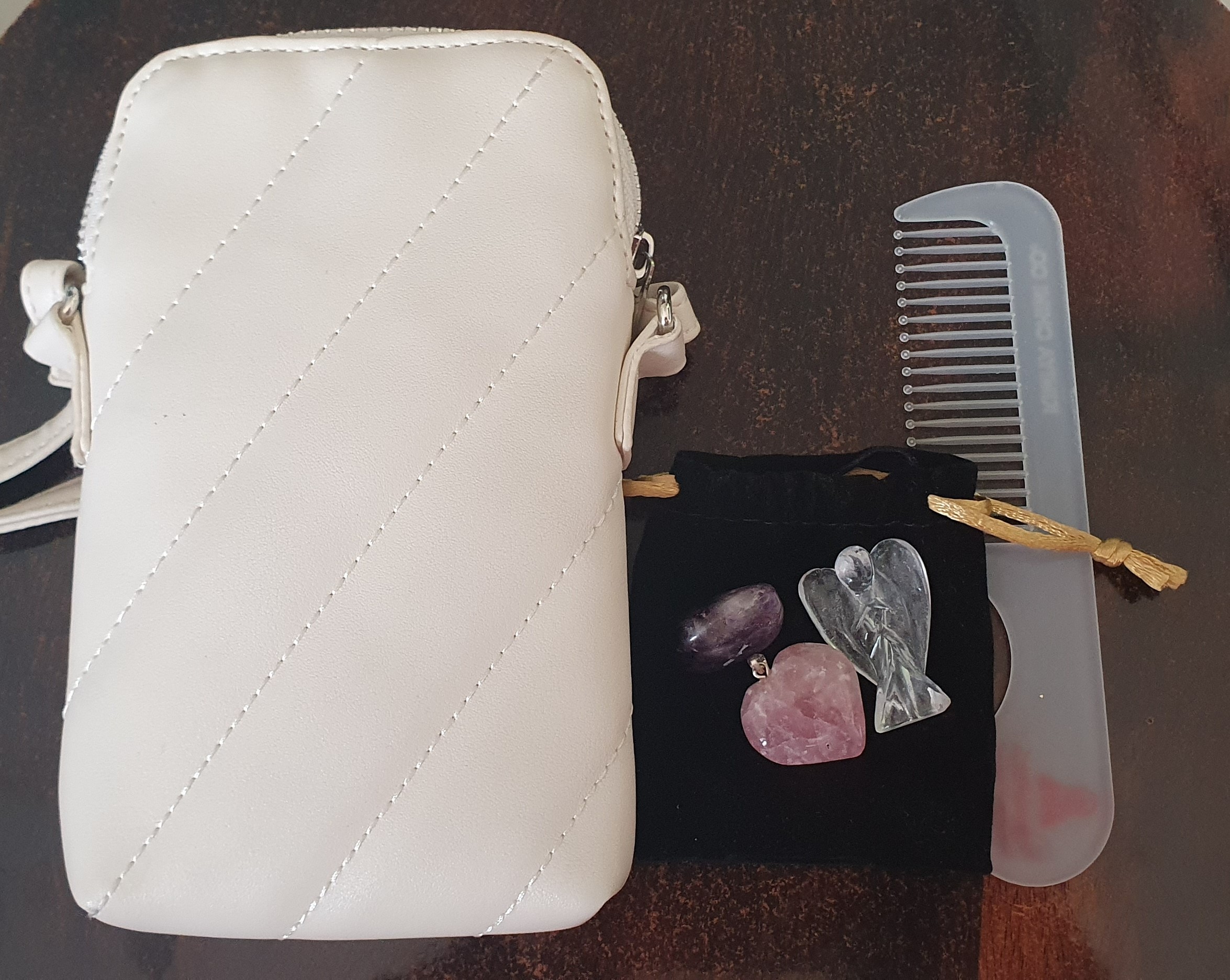 My Lucky charm crystals is a very small pouch with a mix of Amethyst, Rose Quartz small tumbles and a Clear Quartz Angel. Normally this pouch goes along with me almost everywhere. I am not superstitious about it but I find it very comforting when I have it around me. We all do have these little things , right?
I actually do not prefer to carry a bigger sling than this one, majority of the times when I am out then this is enough for me, ofcourse with some cash. I do not prefer to carry big wallets and big bags, I find them too burdensome, hence prefer to carry light and minimal.
While you had a glimpse of my important things that I always carry with me, I would also like to know, what are your important things that you never miss to tag along with you.
I will like to invite my dear @taliakerch to participate in the contest.
Thank you for visiting my blog. 👼🏻👼🏻💖💖🌹🌺🌸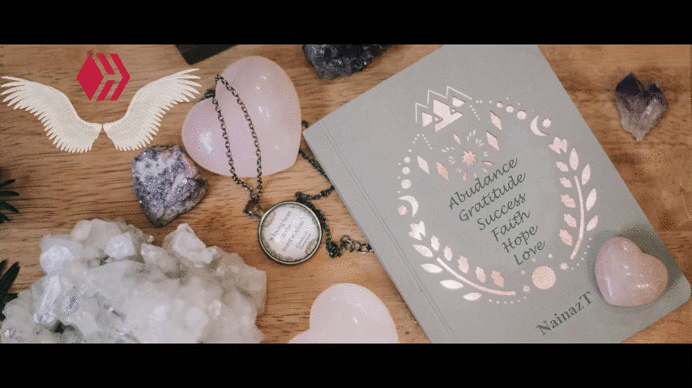 "Unlimited Abundance, Blissful Happiness and Unconditional Love"

Member of
---
---
---
---