[ESP-ENG] Suspiria, concurso de terror. 3ra edición (Literatura): Presencias. | Suspiria, horror contest. 3rd edition (Literature): Presences. 🖋️☠️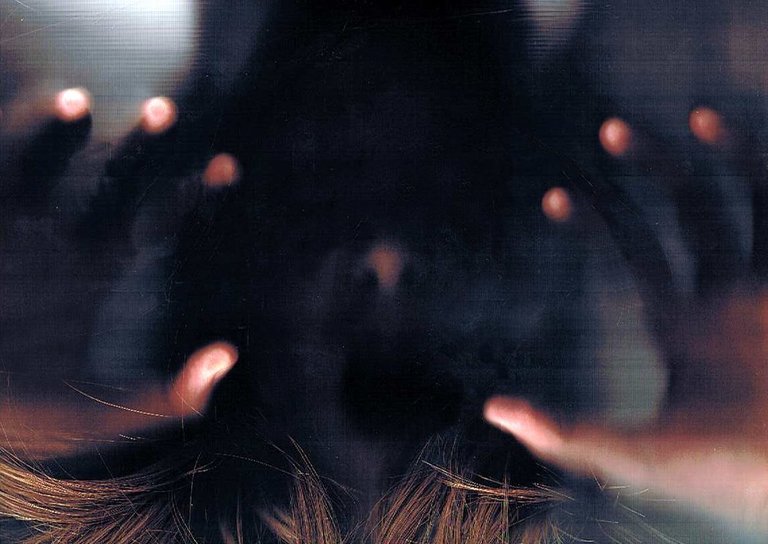 source
Te encuentras en todos los lugares, es difícil no sentir tu presencia si todo el tiempo estás haciéndote sentir con un murmullo y rasguños desesperados en las paredes de mi habitación. Todos dicen que debería dejar de pensar en ti, pero tú presencia es muy amenazante y es inevitable el que estés cerca de mi porque algunas veces siento que yo misma te estoy llamando, te estoy buscando. Alguna vez fui alguien diferente pero en el fondo siempre estuviste ahí esperando desesperadamente atraparme con tus garras y hacerme pedazos.
En las noches es más difícil todo porque quieres que sepa que estás presente, eso me produce una sensación de querer arrancarme la piel. Eres la peor pesadilla de muchas personas, incluso algunos rezan para nunca estar cerca de ti porque tú puedes llegar a matar sin ni siquiera tocar un solo cabello. Y pienso, ¿Todo esto me lo merezco? Algunas personas dicen que estoy maldita, que sin importar lo que haga siempre vas a estar cerca de mi para recordarme de una forma desgarradora y sangrienta que soy un ser miserable. Y me golpeas una y otra vez contra las tablas de mi cama y no puedo evitar querer tener la fuerza suficiente para tomarte del cuello y acabar con todo esto.
Te pido que te detengas y en el momento en el que creo haberme deshecho de ti, apareces aún más fuerte y decidído a destruir cada parte de mi que guarda alguna fuente de esperanza. Puedo ver qué algunas veces mis ojos sangran debido a tus puñaladas en ellos y aunque duelen todo el tiempo, sigo pensando que soy yo la que te estado buscando a ti. Tal vez el hecho de pensar que tener una compañia aunque fuera de una presencia maldita como tú podría apaciguar otros demonios que hay dentro de mi. Tu presencia es una maldición, una enfermedad que por más que trate de huir en algún momento me hará caer a lo más profundo del infierno y junto a ella la oscuridad nublara mis ojos y mi cuerpo cansado de luchar, siento que seremos uno solo y todo llegará a su fin.
---
English
You are everywhere, it is hard not to feel your presence if all the time you are making yourself felt with a murmur and desperate scratching on the walls of my room. Everyone says I should stop thinking about you, but your presence is so threatening and it's inevitable that you are near me because sometimes I feel like I'm calling you myself, I'm looking for you. I was once someone different but deep down you were always there waiting desperately to catch me with your claws and tear me to pieces.
At night everything is harder because you want me to know you are present, that gives me a feeling of wanting to tear my skin off. You are many people's worst nightmare, some even pray to never be near you because you can kill without even touching a single hair. And I think, do I deserve all this? Some people say I'm cursed, that no matter what I do you're always going to be around to remind me in a heartbreaking and bloody way that I'm a miserable being. And you slam me again and again against the boards of my bed and I can't help but want to be strong enough to grab you by the neck and end it all.
I ask you to stop and just when I think I have gotten rid of you, you appear even stronger and determined to destroy every part of me that holds any source of hope. I can see how sometimes my eyes bleed because of your stabs in them and even though they hurt all the time, I keep thinking that I am the one who has been looking for you. Maybe the thought of having a companion even if it was a cursed presence like you could appease other demons inside me. Your presence is a curse, a disease that no matter how hard I try to run away at some point will make me fall into the depths of hell and along with it the darkness will cloud my eyes and my body tired of fighting, I feel that we will be one and everything will come to an end.
---
Gracias por llegar hasta aquí y apoyarme siempre 👋🏼🖋️
Thanks for making this far and always supporting me 👋🏼🖋️
---
Texto de mi autoría para el concurso, traducido en Deepl
---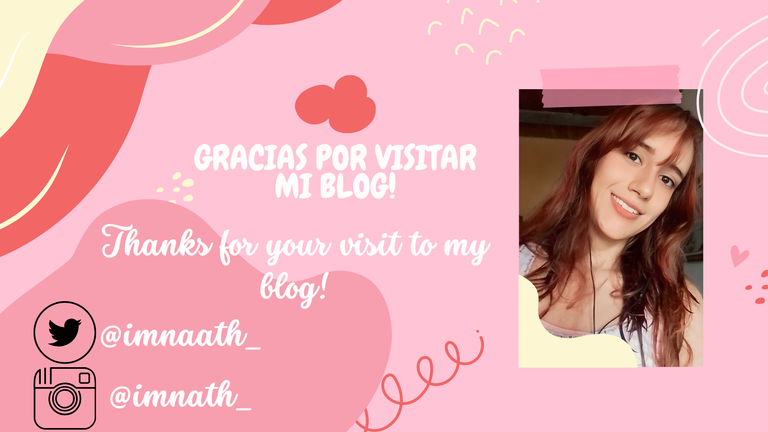 ---
---