5 minute freewrite Wednesday prompt Rain Maker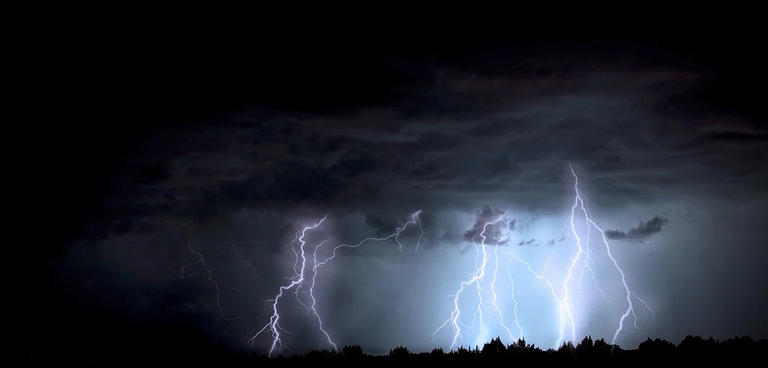 I copied this image from https://pixabay.com/photos/lightning-storm-arizona-monsoon-1158027/
This is my post for #freewriters Wednesday prompt rain maker hosted by @mariannewest
When people think of Florida, they think of the beach, sunshine, and hurricanes. The first two hold true but it seems to me that we are no longer in the hurricane state. I might be counting my chickens here but we have not had a major rain maker this year and the season is almost over. In my opinion, Louisanna has had more than their share this year and last.
I asked my husband today if he thought we were getting fewer thunderstorms than we used to get. He agreed with me, we do not get as many as we used to get. It makes me think about the theory that the earth is shifting on its axis. I am not sure where I heard this but I do know that it was many years ago.
I missed a couple of days writing because I cleared the cache on my computer, by doing this, I was no longer logged in. I saved the keys to an external hard drive but when I tried to login it kept telling me that I had an invalid pw. I finally got the right pw, then it wanted me to confirm it, it told me they did not match. I talked to my son and he told me what I was doing wrong. Thank God for techy kids.
We fished today, I had a pompano almost to the boat but it got off. Other than that I caught 3 small sharks and had a very large bull shark on for maybe 2 minutes before he broke me off. My husband caught 2 pompano.
---
---