5 minute freewrite Tuesday prompt gopher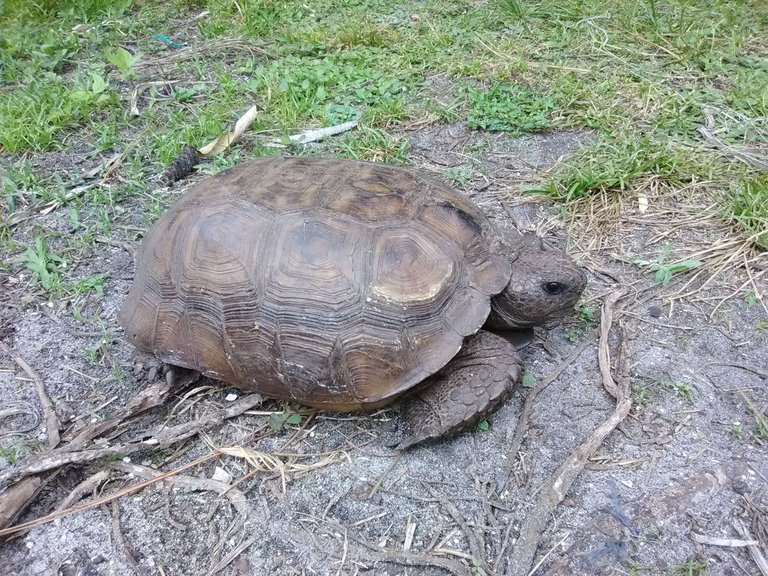 This is my post or #freewriters Tuesday prompt gopher hosted by @mariannewest
When most people think of a gopher they think of a furry little animal, but for someone who lives in Florida, a gopher is a turtle. They live in holes just like their furry namesakes. They are a protected species here. Our granddaughter's dog had never seen one and she did not know what to do when this one came to visit.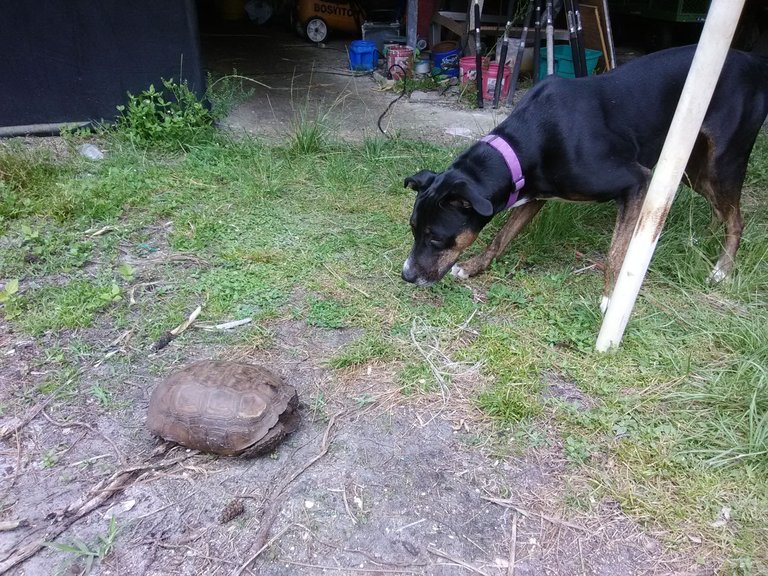 I could see it in her eyes like she was saying, how is this rock moving? She kept barking and running circles around it. Even though we are not supposed to touch the gopher turtles, I could not let the dog terrorize it so I picked it up and set it on the outside of our fence. Sometimes you have to break the law when it comes to helping an animal....
I saw the neurologist today and did not get the answers that I was hoping to get. My arteries are not clogged, so this means more tests. They got my records from the clinic and told me that back in June when the clinic did blood work, it showed that I have something wrong with my thyroid, which is high. The clinic never told me this. So now I have to see an Endocrinologist. They want me to see a different eye doctor than the one I was seeing. I have to have a test done that they shock me to see if I have nerve damage and the worst one is they want me to see a neurologic surgeon. There is some sort of narrowing around my spinal column in my neck and she was saying something about there is no fluid and when I move a certain way, the nerve is laying on my spinal cord.
Today I noticed a large blister on my shoulder and it was peeling like a sunburn. I could not think of what it could be from until I looked in the mirror, it is also bruising. When I fell between the toilet and tub, I was having a seizure and that part of my shoulder was rubbing against the tub and it rubbed a blister on me. It is very painful
---
---