5 minute freewrite Thursday prompt Blue Bicycle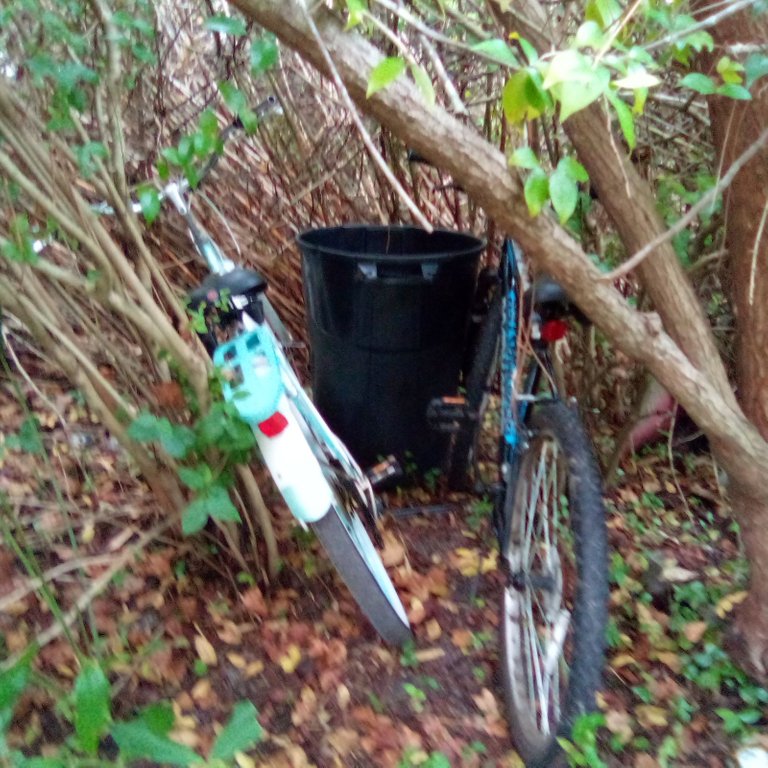 This is my post for #freewriters Thursday prompt blue bicycle hosted by @mariannewest
Several years ago a man asked if he could park his car on our property so he could go out on the preserve to pick palmetto berries, we have no problem helping someone out who is willing to work that hard. A few years ago another car showed up and this guy did not ask but we let him park here anyway.
They use bicycles to haul their berries on. when I say they work hard, it is because they walk for miles in the heat of summer, thick brush with rattlesnakes. The two blue bicycles look new, I hope they take them with them when they quit picking.
A few years ago they left two bikes by our north gate, all you can see is one of them, the other is under the brush.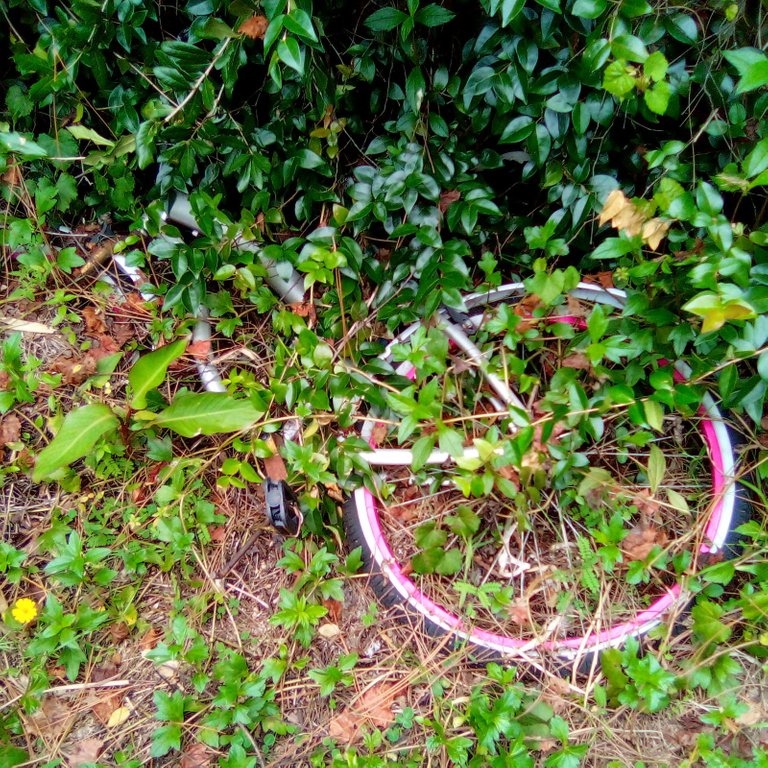 I am not sure where these bikes came from, but I am sure that they are theirs.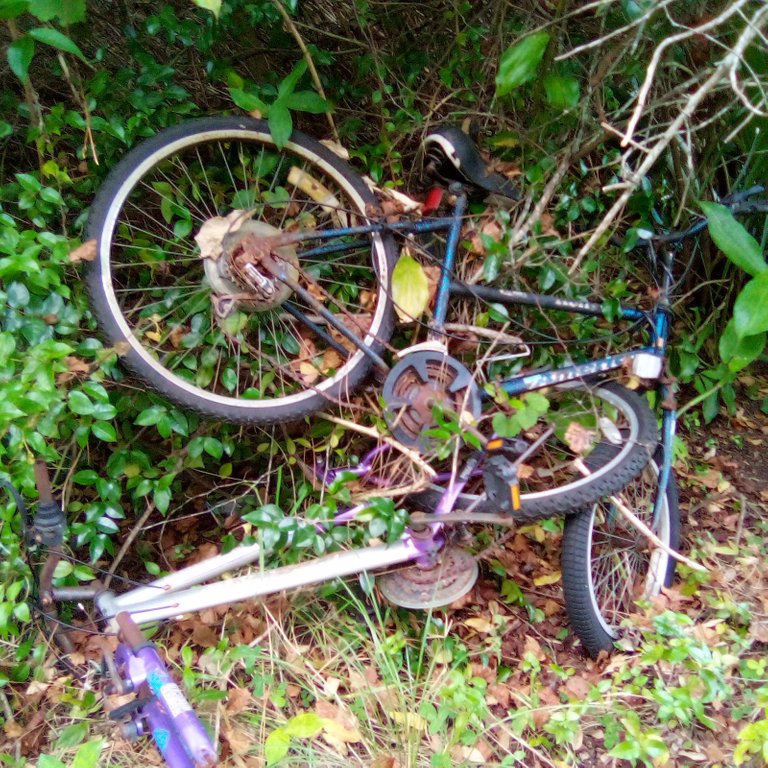 This one has a cart behind it.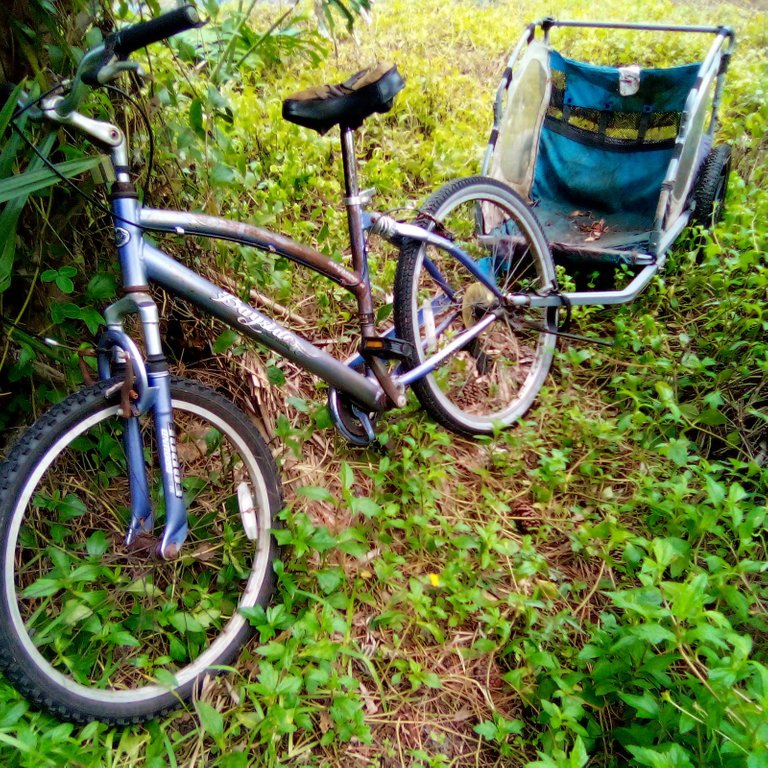 This one must have been left here a couple of years ago.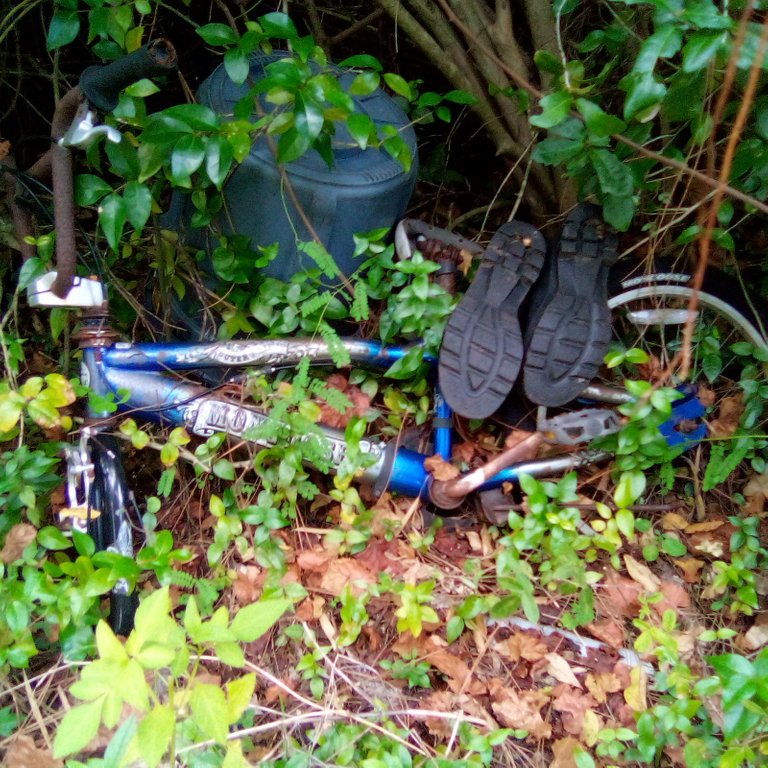 As I am writing this post, I hear a car honk its horn by my gate. It is the berry picker that talked to my husband, his name is Candy. He asks for my husband and I told him he was not home. He was drinking a beer and he tells me beer for husband and points to an 18 pack, then he points to the one he was drinking and says "one". I said ok. He says, "done, be back next year". He is Mexican and speaks broken English, I speak no Spanish. I asked about the bicycles and he says "I leave next year use". I think this is now 8 bicycles that they have left here....
Today was our last day fishing for maybe the next month. I have a doctor's appointment tomorrow, Monday is my husbands' hernia surgery so he will be laid up. He wants me to take his boat and fish it but I do not want to do that, the main reason being is that I can not lift the motor, if I hit an old crab trap or wrap up a rope in the prop, I am pretty much screwed.
We put in here, Sebastian today. Ran north and went into the west shore just north of the bridge, all the way to Miners Island, across to Long Point, back south to the north bar. Then we crossed the inlet and just anchored on the middle bank, we did not catch anything. We ran south to Blackpoint and skipped one. After sitting there for about 30 minutes my husband caught one. We could see it was raining on the west shore. We looked the Big Flat over and decided we had better leave before it starts lightning.
We were almost in the rain and stopped to put our rain gear on. My husband says, wait just hold your jacket over you, and he got the boat up on a plane for about 300 yards and we were out of the rain. Just before we got to the boat ramp it broke loose and poured. He opened his umbrella and I held my jacket over my head. We got the boat pulled out and once in the truck, it stopped raining.
My husband wanted fish for dinner, we can not afford to eat pompano, so after we came home and took the rod and reels off of the boat he went up the creek to castnet some mullet, just as he got to the ramp, it started raining, he came home and waited for it to quit. By then it was late in the day so he unhitched his boat and took his castnet to our friend's dock. He only caught 2 mullet, which is enough for our dinner. He also caught 10 pounds of goats which he took to the fish house and weighed up, they are worth a dollar a pound so instead of making 18 dollars today, we made 28 dollars.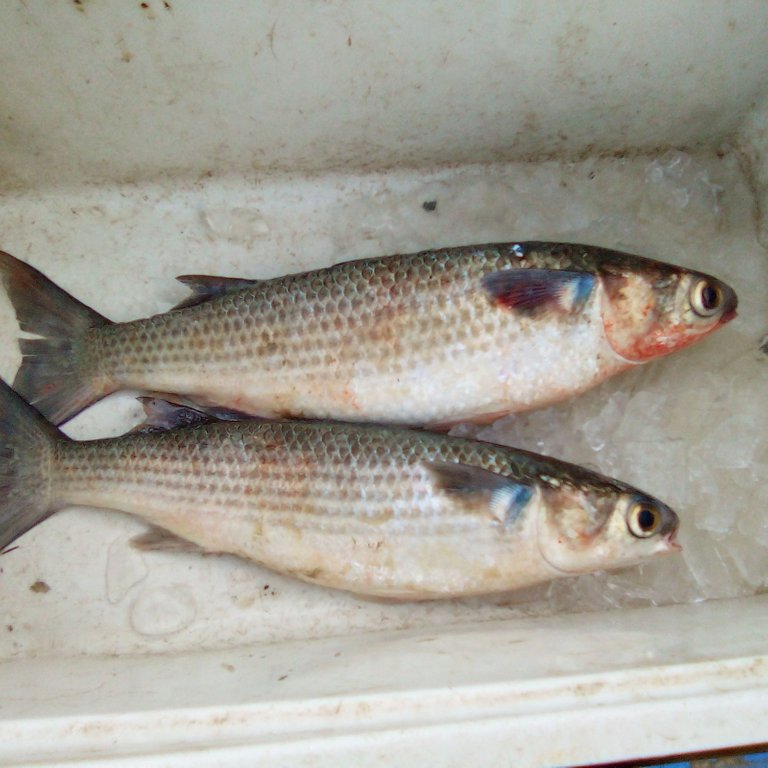 "All photos are mine"
---
---