5 minute freewrite Friday prompt fatal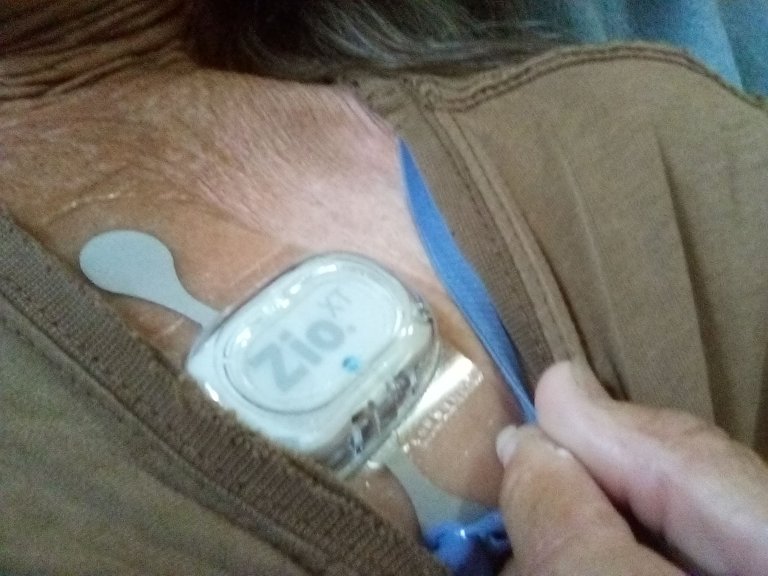 This is my post for #freewriters Friday prompt fatal hosted by @mariannewest
I have never thought about getting old, but as it has turned out, I should have. Maybe then, this whole deal would not be such a shock to me.
Until this year, I never thought that something bad could happen to me. I pray that I will get through this, also that my husband will get through his health issues.
He had his annual check-up where they do blood work and other tests. They found blood in his urine, had him take another test and it also said there is blood. He goes in this Monday for his hernia surgery.
Last Friday I had an EEG and an MRA, the EEG went well but with the MRA they had to put a needle in my arm, it was with contrast, the lady says, good you have a nice vein here. She sticks the needle in and nothing happens. She says that she must have it in a valve. The lady on the other side says she has a nice vein on this arm, so she sticks me there. Then she says, oh no, the vein just blew. They had to put the needle in the top of my hand, it hurt. When I got home the arm that it hit the valve had a small bruise and a hard lump, the one that the vein blew has a big bruise, even today it is still bruised, a week later.
Today I had to have an echocardiogram and have a heart monitor put on me. I was laying there watching my heart pumping and thinking, if that thing stops I am done, it will be fatal. I am impressed with the heart monitor, it is nothing like I had pictured in my mind. I thought it would be some huge thing with wires and I would have to wear some sort of a halter to hold it. It is nothing like that. I have seen people wear watches bigger than this thing. They stick it to you, and get this, she says don't sweat, HA, I live in Florida and work outside. No swimming but I can take a shower with it on. Every time I have the feeling like I am going to fall, I push a button on it and keep a log of what I was doing. She said to do this with any odd feeling. I will need a bigger log book. I wear it for 2 weeks.
After I got home, my husband and I were talking about how our lives have changed and how this getting old, and going to doctors really sucks, when the phone rings. It is the clinic they tell me that I have an appointment for an ultrasound next week. I hang up from them and 2 minutes later it rings again, it is the clinic, this time they want my husband. They have his appointment set for his ultrasound. He hangs up and the phone rings. It is the hospital wanting to confirm his appointment for his surgery, Monday. If I knew for sure that none of this could be fatal, I would laugh.
I need to have my mammogram and see a dermatologist, but I have enough on my plate. I do not like putting them off but enough is enough.
---
---