SBI Giveaway - Guess PolyCub price one week from now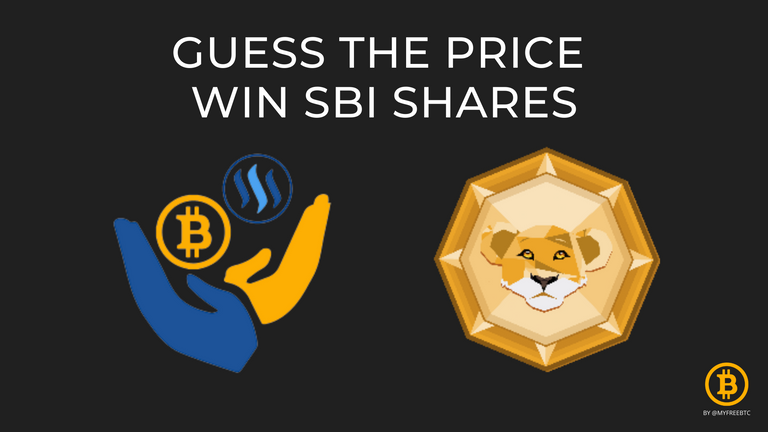 I've been obsessed with Polycub since it launched and since I needed a theme for this week's SBI giveaway I will make it Polycub to further fuel my addiction.
Polycub was listed on Coinmarketcap yesterday and the graph isn't looking good so far. I was expecting the price to decline over the first few weeks but not this fast. There are a lot of people milking the high APY's and dumping all their PCs on the market but at least they're contributing to the growth of the protocol-owned liquidity which will be crucial in the long run.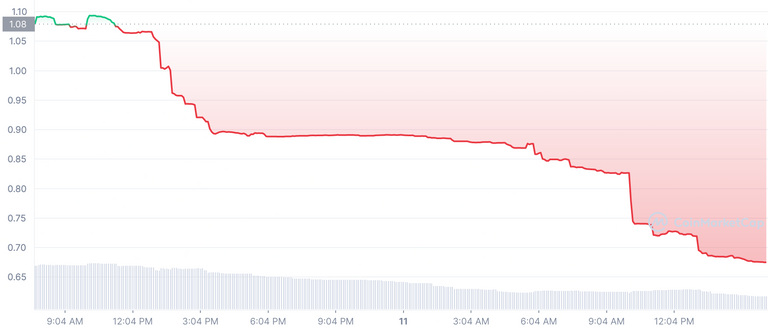 We're going to see a 20% decrease in emission soon which should slow down the dumping but I'm still expecting Polycub to keep bleeding for a while longer. For the first 4 weeks, the emission rate gets cut by a bigger percentage 20% from 1 to 2, 25% from 2 to 3, and finally 33% from 3 to 4.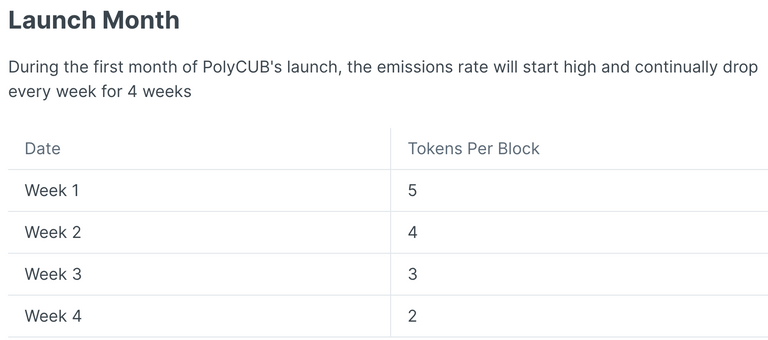 I won't be buying any Polycub anytime soon but I'm not dumping mine either. My plan is to accumulate as much Poly and Xpoly as I can by providing liquidity and waiting for the price to turn around.
Polycub is currently trading at $0.67 and for this week's giveaway, I want you to try to guess the price of polycub one week from now. Friday the 18th at 16:00 UTC the closest guess wins all the SBI shares originated from this post rewards (HP and HBD).
Last post winners:
The author's reward from the last post was higher than usual, the sum of HBD and HP amounts to a little less than 8 Hive but I will round it up. As always thank you for the awesome comments!
Congratulations!
What are Hive SBI Shares:
I'm going to explain this in the simplest manner possible: For every share of Hive SBI, I buy I get a chance to sponsor someone with an equal share. For example, I buy a share and send your username on the Memo. I get 1 share and you also get 1 share.
These shares grant you an upvote on your Hive posts FOREVER, the more shares you have the more and bigger upvotes you get. There is no point in participating if you don't make any posts on your account.
If you're interested in the project you can check out the FAQ HERE
The rules:
Upvote / Follow or Re-post is NOT mandatory but it is greatly appreciated.
Comment your best guess for Polycub's price one week from today
Have at least one post on Hive in the last 2 months
Only one comment per person
100% of the author post rewards will be used to buy SBI shares for the lucky winners! The winners will be picked will be announced on next week's giveaway post every Friday.

Posted Using LeoFinance Beta
---
---