My crypto earnings week 38 - Started from the bottom now I'm here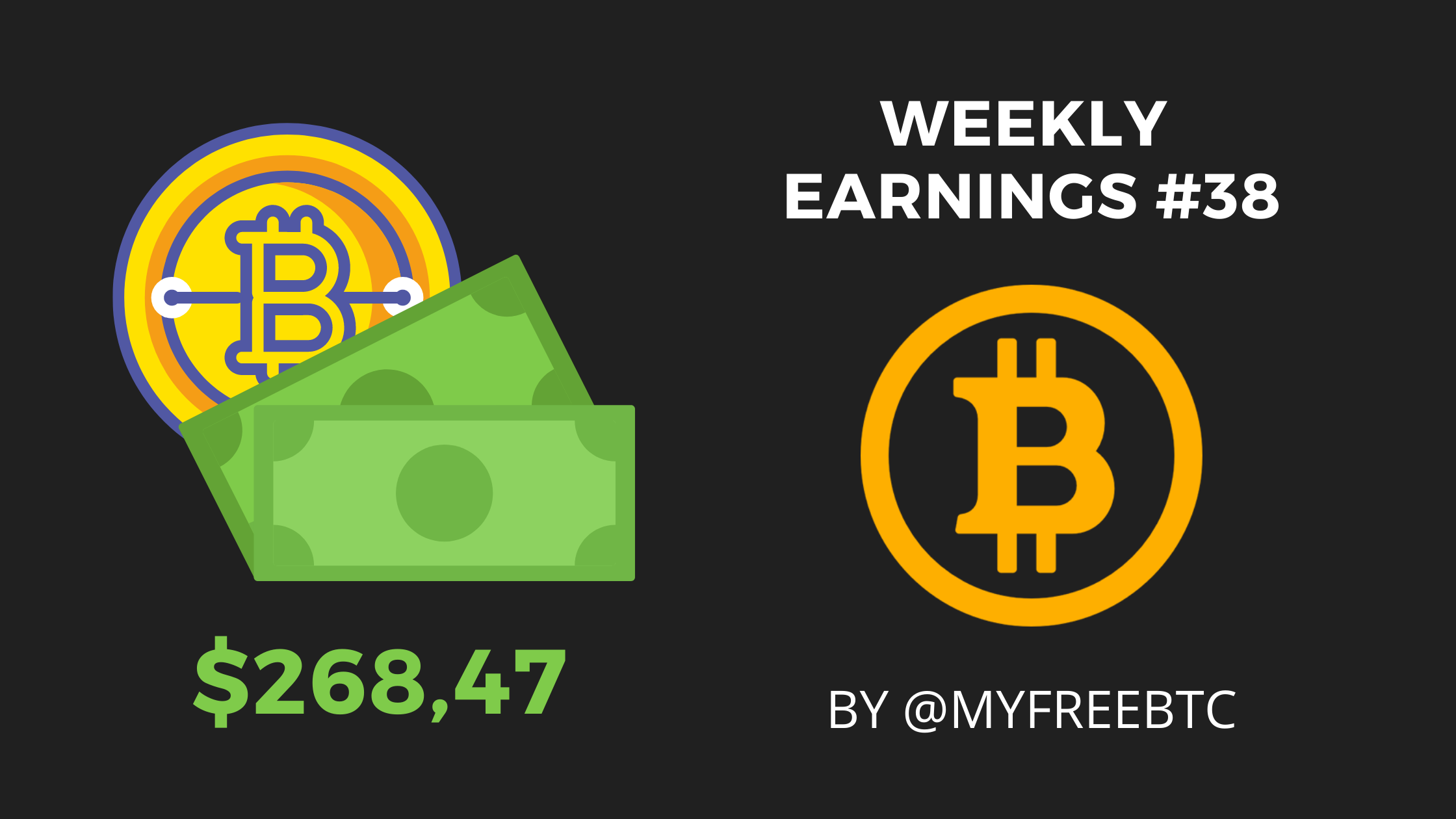 This journey started 38 weeks ago and it is impressive to see how much changed over such a little period of my life. It goes to show that you really can achieve anything you set your mind to! I thought it would take me an entire year to reach my goal of consistently making $250 a week... I've been making more than that and I don't even take into consideration asset appreciation (I used to include my Splinterlands price collection value appreciation).
I decided to look back at my week 1 post of this journey where I made $44,42. I earned 6x and I didn't push myself that hard during the past week.
I owe a lot of my success to Splinterlands, I always loved the game and saw massive potential. It is great to see the game grow to be everything I expected it to be!
Writing and sharing these posts with you pushed me to keep going. Tracking my progress was CRUCIAL to grow and keep me hungry for more!
I identified my main sources of income when it comes to crypto and divided them into different categories:
Faucets / Crypto casinos.
Hive, Leo, and all the other writing-related tokens.
Splinterlands.
DeFi (Cub and Autofarm) & CeFi (Celsius and Crypto.com)
Faucets: $14,69
I keep working on increasing my BFG tokens to receive larger daily dividends but the "mining" price is still too low so my share of the profits is being diluted little by little. I expect this trend to reverse in a couple of weeks since the mining price increases for every 50,000,000 tokens minted.
Hive: $19,10
It's time to start focusing more on writing more and better content from now on. For the first time ever I have a post with a payout of <$20! This was one of my big goals for 2021 and it is very motivating to finally accomplish this one after 8 months!
Play to Earn: $210,14
GREAT NEWS out of Splinterlands this week! We finally have a launch date for the new collection, along with some very interesting details for how the pre-sale will be executed. This game is a gift that keeps on giving! I have high hopes for the new collection and for the price of SPS.
Axie Infinity had a major update to the breeding mechanisms that saved the price of SLP from certain doom. Have high hopes for this game too.
DEC: $17,80
SPS Airdrop: $146,15
SPS Staking: $17,76
Axie: $28,43
DeFi & CeFi: $24,54
Cub upgraded their farms to V2 and I was able to enjoy some higher than usual APY's for a while but it is almost back to the usual level. Now that v2 is out of the way we're finally ready for the next BIG IDO! I'm expecting some exciting CUB price movements when we approach the IDO #2 day.
---
Total: $268,47
I'm relying way too much on play to earn for my weekly income. I'm finally getting into a good workflow after getting it disrupted by summer vacations and some weekends away. Getting back into the routine feels good and provides me with the balance I need to do my best work and be as productive.
Expect a lot more posts from me over the next few weeks, the goal is to make at least 5 posts a week. I managed to squeeze 1,5 hours of writing into my daily schedule. Now I just have to stick to it.

Posted Using LeoFinance Beta
---
---