341 Days of CUBDeFi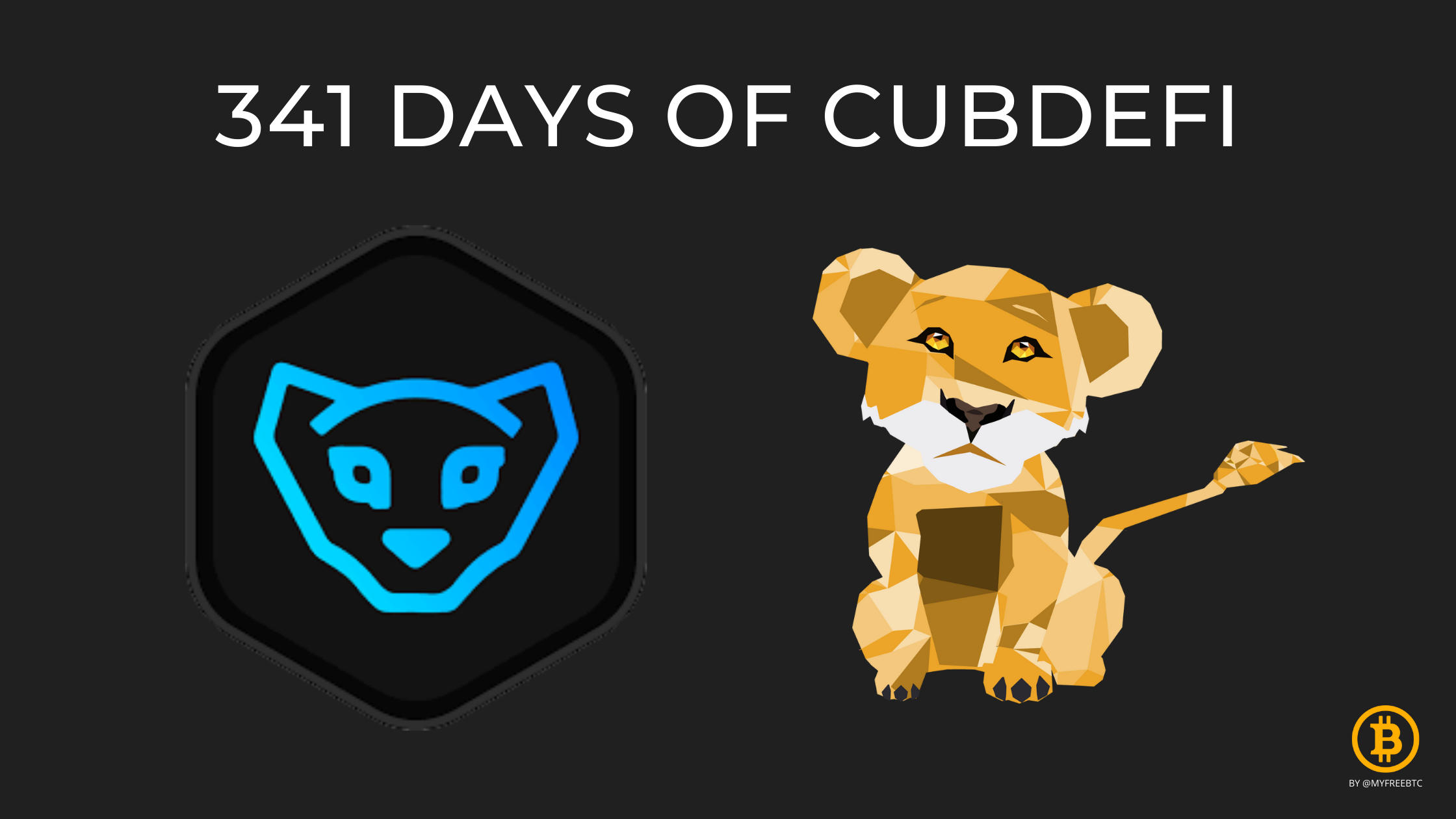 I decided to take a deep dive into my CUB transactions using the BSC Scan website and finally organize all my movements into a spreadsheet. It took a couple of hours but the good thing about blockchain is that you can always backtrack everything.
It was scary to see how much I paid for CUB. On March 11th I traded 0.08 BNB worth $34.40 for 6.45 CUB worth $1.72 today, to put it simply I paid $5.34 per CUB considering that BNB is higher than it was back then (opportunity cost). That is what usually happens when you jump into projects on day 1 when the hype is at all-time highs.
My CUB airdrop was insignificant since I had so few LEO tokens at the time. I just kept on buying and staking more into the CUB-BUSD farm all the way down to $0.67. Afterward, I switch to depositing all my earnings into the CUB Kingdom.
Average buying price
I held strong and kept rolling my farm earnings back into CUB and reducing my average buying price but it wasn't enough to compensate for the constant price decline.
My break-even price for CUB now sits at $0.48 meaning that CUB has to pump at least 80% for me to get back to profit, assuming BNB holds the same value.
Polycub to the rescue
Polycub should be right around the corner after so many delays that kept punching the price of CUB down and I'm hoping for the price to pump while the snapshots for the Polycub airdrop take place. On top of the pump, I will be receiving the airdrop tokens that will contribute lower my average buying price so I think my CUB position will finally be profitable after almost one 1 year.
I won't be selling my position either way but it would be nice to know that I could turn a profit if I decided to bail.
CUB needs more love
Seeing @khaleelkazi and the LEO team expanding and taking on new projects is very exciting but I'm getting worried about the future of CUB. After the airdrop, PolyCub will become the new shiny thing and that may hinder the development of CUB. We were counting on having 2 more ICO's that were going to burn a significant amount of CUB but that was also delayed.
I will keep betting on the Leo ecosystem and hope they can juggle all their projects at once as the team grows.
Let's see if we have some good news on today's AMA!
Posted Using LeoFinance Beta
---
---