How to fight Oshannus and the wizard Alric in Bronze/Silver?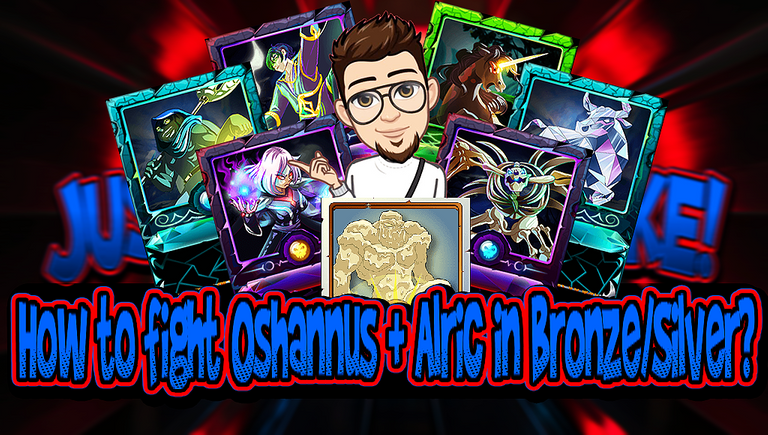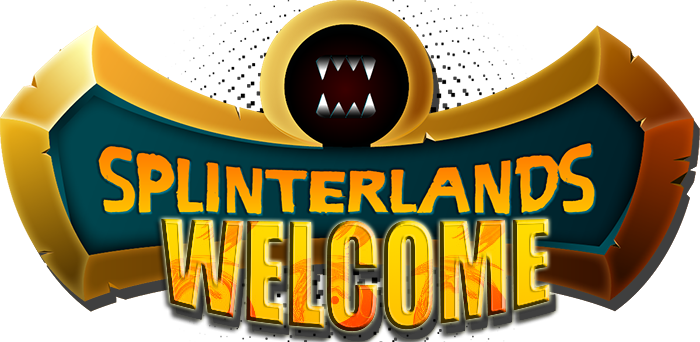 Hello people a big greeting to all, today again I bring a post about Splinterlands, this time I will make a kind of guide on how to fight against Alric Stormbringer when combined with the Djinn Oshannus, the new Reward edition card that causes so many headaches to most players because of how strong it is, making these water decks are deadly in Bronze and even in Silver range. But if there is something we Splinterlands players know is that no deck or any player is invincible, even if you overcome with the cards, in the end everything is in the strategy of the moment, here is an example: Click to watch the battle.

How to fight Oshannus and the wizard Alric in Bronze/Silver
To begin with, my favorite cards are water cards and the Oshannus has helped me a lot to raise my leagues, and as well as me, also to many, which is causing that practically all players bring one to the battle whenever it is prudent to do so, that is why we are then in the need to find a way to countearlo and for that we must analyze.
Djinn Oshannus is a legendary card of Reward edition, it has a mana cost of 8 points, 5 points of speed, 2 points of magic attack and 10 points of life, a perfect tank to face the magic monsters thanks to its Void ability, which decreases the opponent's magic attack. When combined with Alric Stormbringer his attack increases to 3 points and he is ready to hold a lot and to damage a lot, also his speed is very high and it is almost certain that he will be the first to attack in each turn, while Alric Stormbringer is a water summoner, with a summoning cost of 3 points and from the Beta edition whose ability increases the magic attack of all your cards by 1 point. Just they two are already lethal, So how to deal with them?
In the low ranks like Bronze or Silver (except for a few exceptions of course) you will almost certainly get Oshannus and Alric accompanied by magic attack cards like Medusa, Ice Pixie, Elven Mystic or Enchanted Pixie, you will also see him a lot together with Venari Wavesmith which to top it off, gives you 2 shield points, or even as a second or last monster using another tank like Elven Defender or Sea Monster that combines perfectly with him for his healing, and taking all this into account it is easy to find the first great weakness of this deck.
No variety in attacks.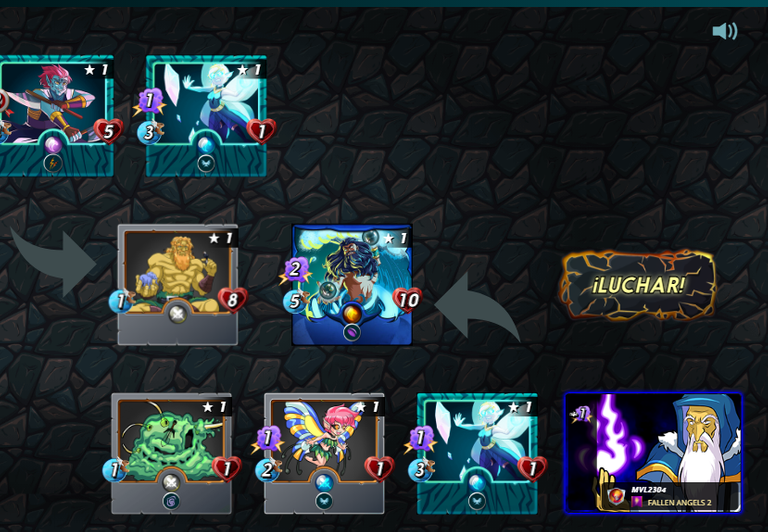 In this batlle you can see an example of this: Click Here
Each of my monsters made frontal attacks and although in this specific battle that worked, the truth is that if your opponent knows how to look for weaknesses in your deck, he will knock you out.
The point where this deck fails the most is that most (or all if you use Oshannus with the ghost cards) of its attacks are frontal, that is to say to the enemy tank, and this is something that can be exploited too much if you have it against you because in a single round you can destroy the whole team and leave Oshannus alone against all your monsters, and this is due to the other weakness.
Low-life monsters.
Taking out the Oshannus, all the cards I mentioned before together barely reach the 10 points of the Djinn itself, many fall in 1 or 2 hits and that is the sharpest weak point that we must take advantage of when we have it against us.


Counters for Oshannus and Alric.
There will be many strategies but the ones that work best for me (taking into account the rank and the normal access to cards that exists within these ranks) are the following:
Bortus + Torhillo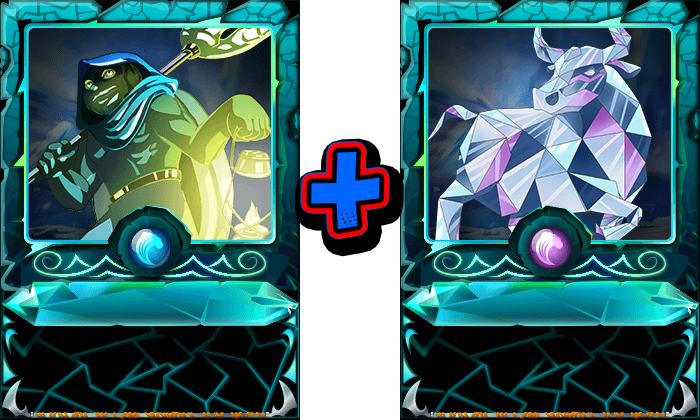 Bortus decreases 1 point of magic attack to opposing monsters (cancels Alric) and Torhillo, like Oshannus has the Void ability, so it receives 1 point less damage per attack, which can make it invincible against cards with 1 magic attack, It also allows you to combine with certain specific cards like Pelacor Bandit or Sabre Shark that attack with the Sneak ability and have a lot of speed, so you are damaging the team from behind and the tank is responsible for holding and go eliminating the front cards, and if the mana allows it, add Axemaster from behind, who will attack 2 times and do 4 damage per round, in one turn you lower the Oshannus to 0. Add Prismatic Energy as a tank ahead of Torhilo to this deck is almost certainly finish with the Oshannus + Alric.

Mimosa Nightshade + Death Elemental (lvl 4)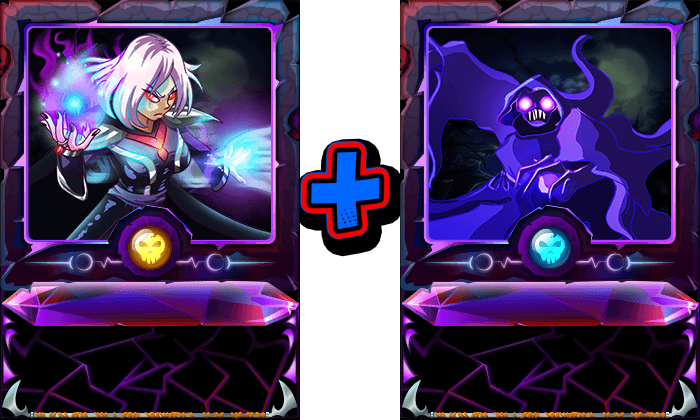 The Death Elemental at level 4 learns the Silence ability, which decreases the magic attack of the opponent monsters and the Void bonus that Mimosa gives, makes all your cards become tanks to fight against Oshannus and company, this combination must be supported with cards that give good support to the strategy, you know, attack in equal parts the first and last monster, while the Death Elemental attacks the middle point, protecting this card is essential, the Bone Golem can be a very good tank here.

Owster Rotwell + Bone Golem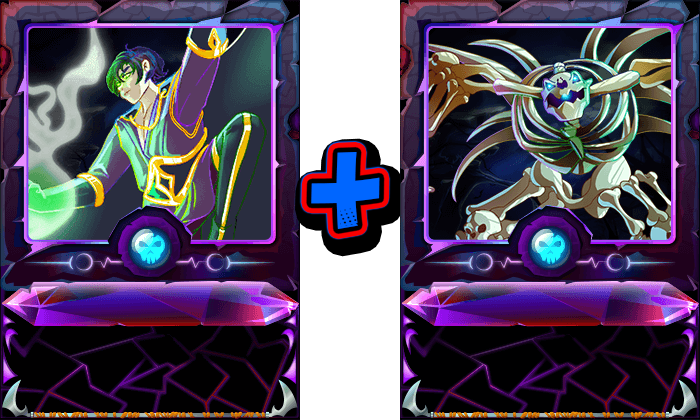 The thing here is the combination of abilities, the summoner's magic reflection is complemented by the golem's void that becomes almost immune to magic and also returns damage to the opponents, mortal for monsters like Ice Pixie, one of the disadvantages of Owster is that its use is very limited by his ability but when he has to work he does not disappoint at all.

Clay Golem + Crystal Werewolf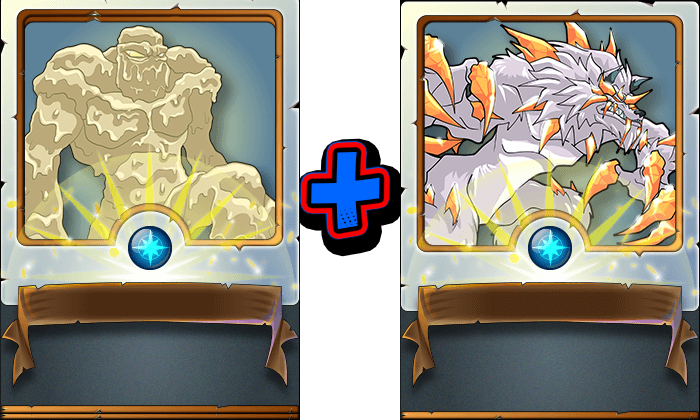 This combination works very well against magic because of the mix of skills but must be supported very well as it can falter against the Oshannus+Alric, the Golem has good attack and good life, a card that heals the Golem every turn is great while cards like Feral Spirit do the job of killing the second row monsters.

Unicorn Mustang + Failed Summoner/Mushroom Seer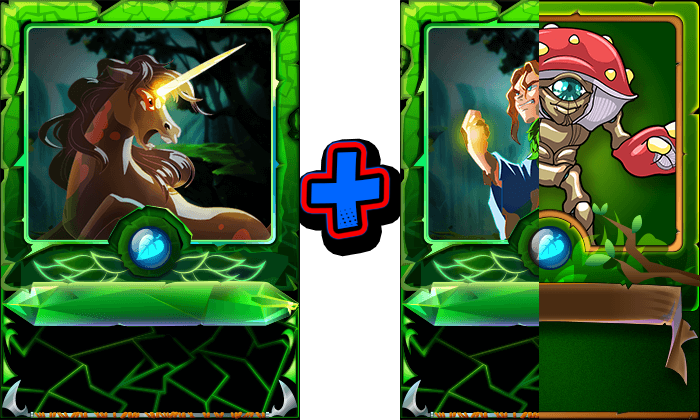 The ideal is to add the Mushroom Seer to make a combination like the previous one, but with Failed Summoner it also works, although it loses effectiveness (Prismatic Energy, Rusty Android or Lord Arianthus can be added instead of Failed Summoner to avoid this problem), however the Unicorn Mustang has Void, a lot of life and a lot of attack so it will give enough fight against the Oshannus+Alric, combining it well makes it very easy counter.

As I said, there are many more strategies, if you know another one that is not here you can leave it in the comments box, I am pointing out here what I think are the most viable to find in Bronze/Silver range according to the rental prices of the cards and therefore, what are the most seen in play in these ranges. I hope you enjoyed this tips and hopefully the strategy works for you, if you want to see more content like this I invite you to follow me and be aware of my publications on Splinterlands, in my last posts I have been sharing strategies for the game at low ranks and doing card giveaways, don't miss them! if you have any battle you want to share with me you can leave me the link in the comments to review it, thank you very much for reading and greetings to all.
All card images were obtained from the Splintercards website.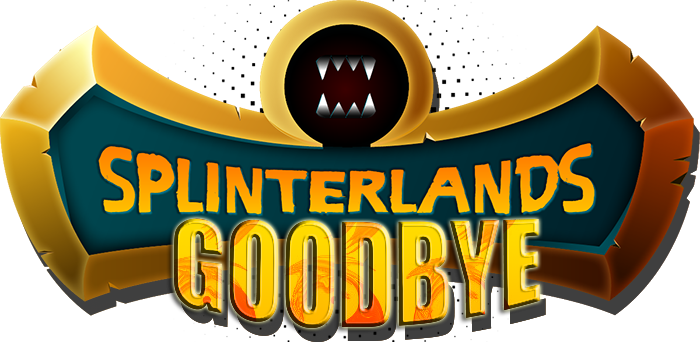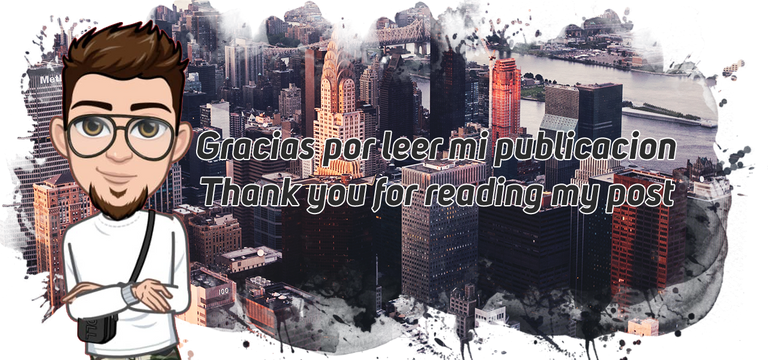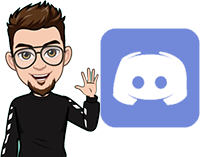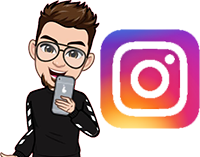 ---
---