When will we benefit from biotechnology?
Dolly became a television star in the 1990's. What was so special about this crowd that made her so popular? It was the first living thing to be created by cloning. Earlier, 277 different experiments had been done and 29 of them had survived for more than 6 days and Dolly was one of them.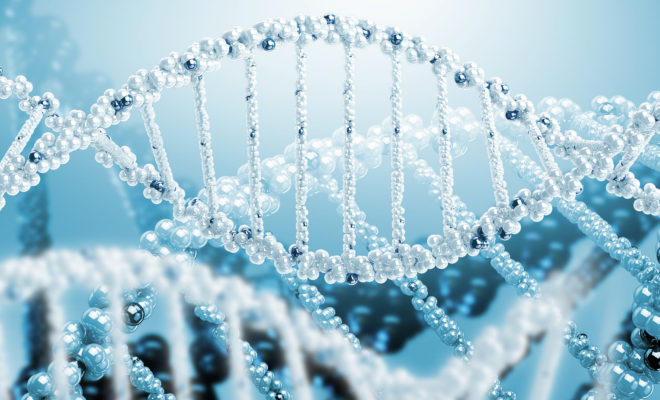 image source
In general, all living things are made up of two different genes (which come from the parents). Our common observation is that everyone is different from the other. Some have curly hair, some have straight, some have flat nose and someone's straight. Someone's eyes are black and someone's brown. Even in the same family, every person is different from the other. This uncertainty has been completely changed by cloning.
Cloning is the name given to the process by which an animal is made to resemble another living being. Everything is the same as that of the native animal. From this process egg is taken from the female organism then DNA is extracted from the nucleus of this egg. Instead, the somatic cell of the female organism is taken and the DNA of its nucleus is extracted and placed in the egg and it is attached by means of slight electrical charges. The egg is then placed back into the female organism, after which a new organism emerges from the natural process.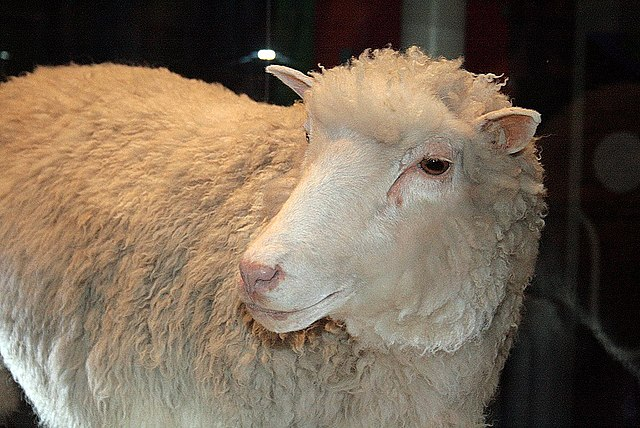 image source
Dolly, born on July 5, 1996, was a living testament to this biotechnology. But due to arthritis, she grew old prematurely and died on February 14, 2003. Animals born in this way are called transgenic animals. It was a combination of genetic engineering and biotechnology that amazed people.
Transgenic animals have a lot of defects, but the biggest benefit is to save the animals that are becoming extinct.. Cloning can not only save these organisms from extinction but can also be of great help in medical research. An organism that grows in 4 or 5 years by natural process can grow in 2 to 3 years through cloning.
Another such revolutionary situation we see in BioSteel. The genes of a particular type of spider that produces silk are removed and inserted into the body of the female animal. For example, inserting these genes into a goat produces protein from goat's milk, which is later converted into fiber, which is the most powerful fiber in the world. It is likely that bulletproof jackets will be made from it in the coming days. ATIII is a human gene that does not allow blood to clot, but the protein it produces is extremely valuable.
One herd of 100 goats can produce 200 million dollars worth of protein. The egg whites of a hen, that lays 250 eggs a year, can produce 3.5 grams of protein. The question is, when will we benefit from biotechnology?
Thank you for reading! Stay Safe!👋😌
---
---