Microplastics have become poison killer for human health
Most of our daily use items are made of plastic, which we throw away after use or replace it with another new plastic item after a week, month, or several months of use. Our environment has also been greatly affected by plastic products, including the use of plastic straws for plastic bags, food disposable utensils, drinks, etc.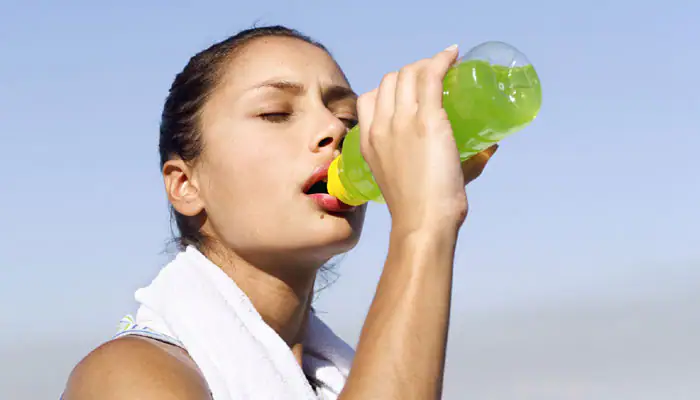 image source
Experts generally tell us that food items should not be kept in plastic bags. We usually buy milk, yogurt, curry, open juice from the market in plastic bags which is unsafe for us. Plastic bags and sacks are dangerous, but the water we buy from the market, which we consider safe, is also unsafe.
A large part of the world's population uses plastic in one form or another on a daily basis, but this material, which is commonly used in our lives, is not biologically soluble. This plastic breaks down into smaller pieces over time called 'microplastics'. These microplastics are extremely harmful to the environment and human health. Microplastics are more common in foods, especially seafood.
Microplastics are tiny particles of plastic that are becoming part of the environment. These tiny plastic particles are less than 0.2 inches (5 mm) in diameter. Plastic particles are made in the form of small granules contained in toothpaste and exfoliating products, or large plastic bags are broken up and incorporated into the environment in the form of particles invisible to the human eye. Microplastics enter oceans, rivers, streams and soils and reach the stomachs of animals through food.
Research into the presence of microplastics in international oceans dates back to the 1970s, and it was only five decades ago that they were discovered in large quantities in the Atlantic Ocean off the coast of the United States. Today, five decades later, the use of plastic in the world has increased significantly, which means that the presence of plastic in the international oceans, rivers, streams and the environment today is reaching dangerous levels. It is estimated that 8.8 million tons of plastic and its waste enter the international seas each year.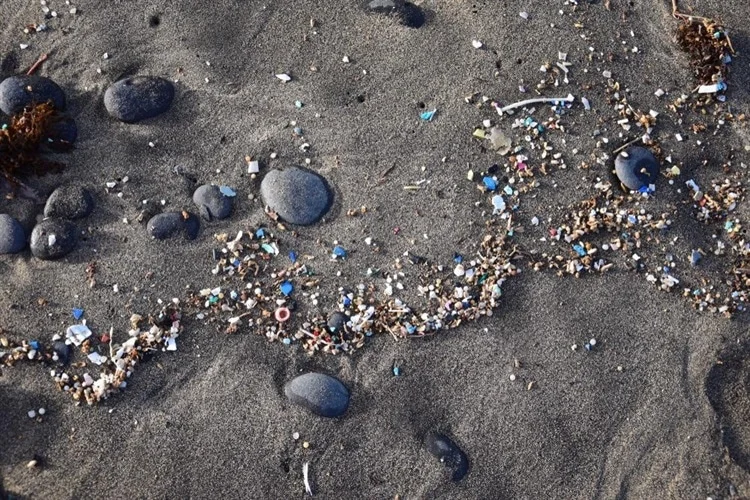 image source
The biggest source of plastic particles in food is seafood, plastic particles have become common in the oceans and these particles are inevitably eaten by fish and other marine life when they eat their food. One study found that many species of fish mistakenly eat plastic as their food, causing harmful chemicals to build up in their livers. Another recent study found that plastic particles are also present in deep-sea organisms, suggesting that a wide variety of organisms in the ocean are not immune to plastic.
A chemical called phthalates is used to make plastics soft and flexible, and research has shown that it causes an increase in breast cancer-causing cells, but this experiment has been performed on microorganisms. Therefore, it is too early to say anything about its effects on human beings.
A study on the inclusion of plastic components in plastic water bottles has revealed that about 10.4 ml of microplastic particles were found in one bottle. These particles included polypropylene, nylon and polyethylene. These particles are commonly used to make bottle caps. The study, conducted by New York State University in the United States, looked at 11 well-known water brands from 11 countries, including the United States, China, Brazil, Indonesia, Kenya, Lebanon, Thailand, Mexico and India. A total of 259 bottles were included in the 27 lots in this study. It was proved that 10.4 ml microplastic was found in each water bottle which had a capacity of 1 to 1.5 liter. Soft drinks are sold even more in the market, they are also sold in plastic bottles.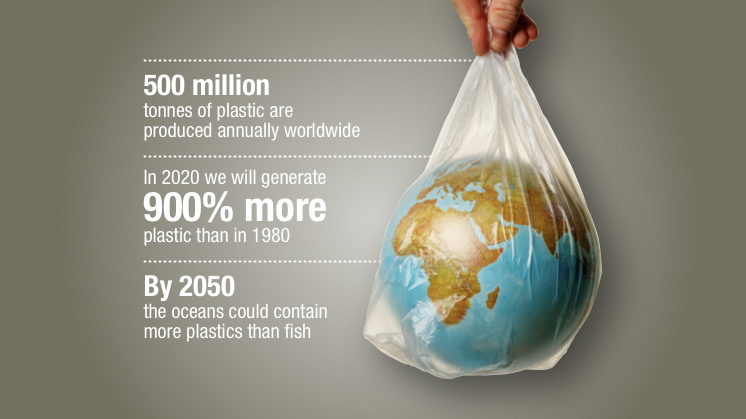 image source
The problem is not just that we are drinking because of the plastic water bottles. On the contrary, with so many foods, we are eating and sticking to plastic. Microplastics are used in many of the items we need, including plastics, such as shampoos, make-up products, shaving gels, toothpaste, and dozens of other items. When purchasing these items, we should be careful not to use PE, PP, PA and PET in the ingredients of the items we are buying.
Many companies around the world are thinking of minimizing the use of plastics. Eco-friendly bags are now being developed that are capable of absorbing water and dust. Big companies like McDonald's and Starbucks will soon be replacing plastic straws with eco-friendly straws.
There is a new development regarding toothbrushes that experts advise us to change the brush every three months. This is good for health but it is producing a good amount of plastic waste in the world. Now wooden brushes have also come in the market.
Many countries around the world are either reducing their use of plastic or abandoning it. Some countries manage to collect and properly recycle or dispose of plastic waste instead of dumping it everywhere. We, as consumers, should now take an active part in reducing the use of plastic. Also, we should minimize the use of plastic utensils for eating and drinking.
We can largely prevent microplastics from entering your body by eliminating the use of plastic packaged foods. However, the risk of microplastics entering our body through the air will still remain.
Thank you for reading! Stay Safe!👋😌
---
---