Nachsaison? Nicht in der Kunst! / Off-season? Not in art! 😎
Der Sommer neigt sich dem Ende entgegen, zumindest auf dem Kalender und die Massen von Urlaubern verziehen sich wieder zurück in ihre Höhlen. Außer meine Freunde, die haben die Angewohnheit mich in der Nachsaison zu besuchen.
Diesmal schlugen hier gleich 6 Leute aus dem Teutonenland auf und wollen unterhalten werden.
Das artet aus, sozialer Stress kommt auf.
So kommt es mir sehr gelegen, das @shaka auch diese Woche wieder, anlässlich der 141. Runde der LMAC CHALLENGE ein Foto präsentiert, welches es zu verändern gilt.
Summer is coming to an end, at least on the calendar, and the masses of vacationers are moving back into their caves. Except for my friends, they have the habit to visit me in the off-season.
This time 6 people from the Teutonic country came and want to be entertained.
This gets out of hand, and social stress arises.
So it is very convenient for me that @shaka again this week, on the occasion of the 141st round of the LMAC CHALLENGE presents a photo that needs to be changed.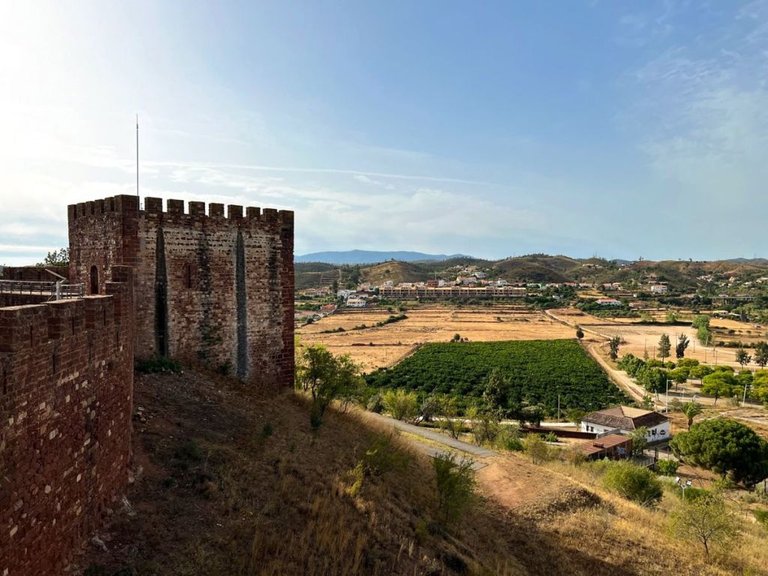 Meine Besucher zeigen Verständnis für meinen Rückzug ins Atelier, konnten sie ja nicht ahnen das ihr Freund Muelli in den letzten Monaten eine beispiellose Künstlerkarriere hinlegte und so genoss ich die Zeit alleine mit dem Bildbearbeitungsprogramm und meinen Helfern aus der PIXABAY und der LMAC IMAGE LIBRARY, die mich wieder mit reichlich Material versorgten, so das folgende Werke das Licht der Welt erblicken konnten.
My visitors show understanding for my retreat into the studio, they could not suspect that their friend Muelli in the last months an unprecedented artist career put down and so I enjoyed the time alone with the image processing program and my helpers from the PIXABAY and the LMAC IMAGE LIBRARY, which supplied me again with plenty of material so that the following works could see the light of day.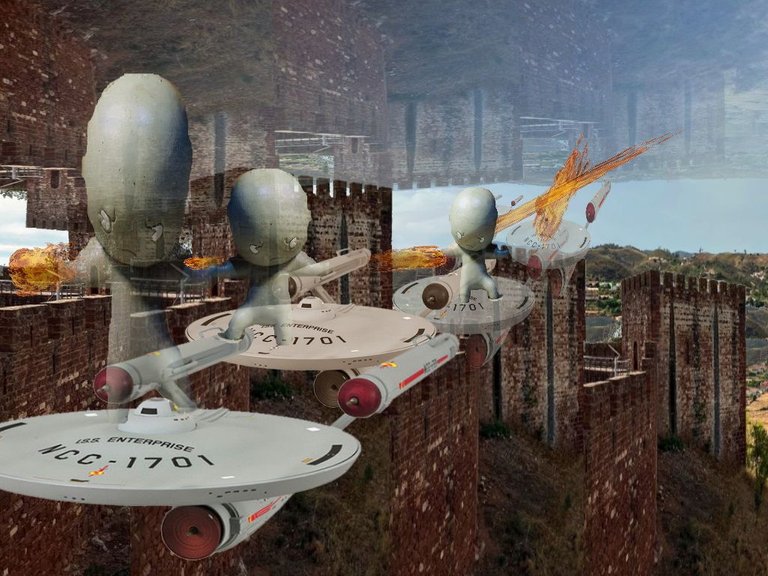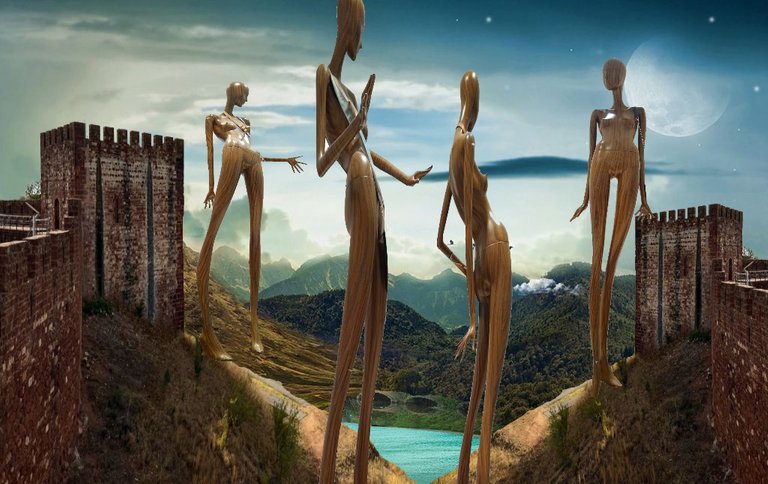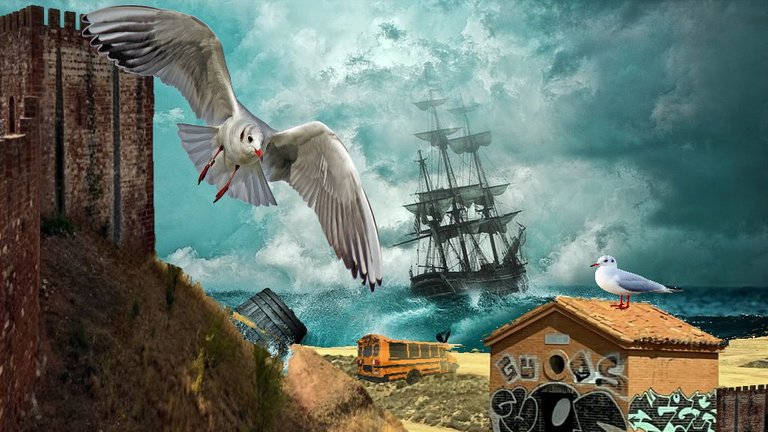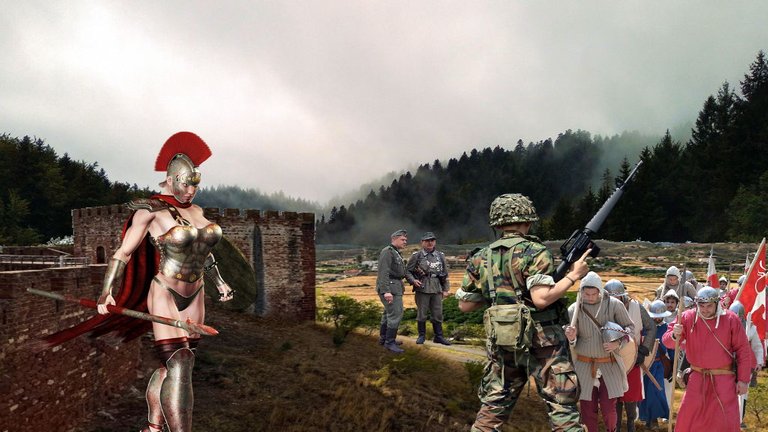 Meine Künstler Freunde @agmoore, @marcybetancourt, @mballesteros, @adncabrera, @quantumg, @evagavilan2 und @edgarafernandesp taten sich besonders hervor und werden mit 2% der Reward Auszahlung dieses Beitrags gewürdigt.
Irgendwas war noch!?
Ach ja, mein Kandidat für das große Finale, in dem es auch diese Woche wieder ein kleines Vermögen zu gewinnen gibt.
My artist friends @agmoore, @marcybetancourt, @mballesteros, @adncabrera, @quantumg, @evagavilan2, and @edgarafernandesp did particularly well and are recognized with 2% of the reward payout of this post.
Something else was!?
Ah yes, my candidate for the grand finale, where there is a small fortune to be won again this week.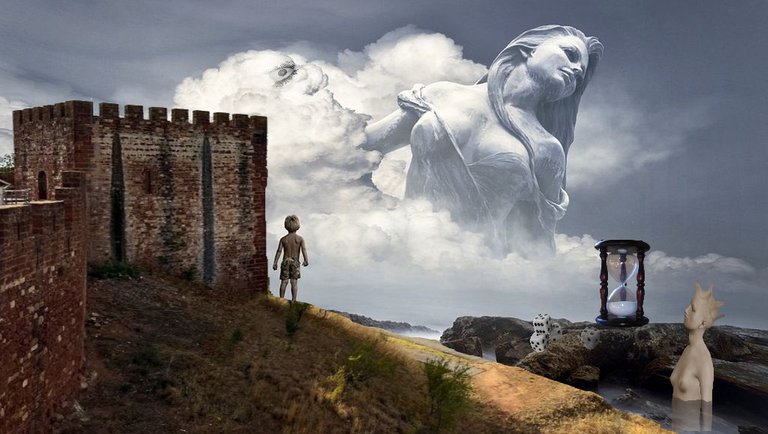 Ob es mir mit diesem Bild schlussendlich gelungen ist Einzug ins Finale zu halten, erfahren wir am kommenden Dienstag in den Räumen der LMAC COMMUNITY. Dort gibt es auch alle Infos rund um das Thema #letsmakeacollage.
Das war es von mir und hier noch die Links zum finalen Kunstwerk.
We will find out next Tuesday in the rooms of the LMAC COMMUNITY whether I finally managed to get into the final with this picture. There you will also find all the information about #letsmakeacollage.
That's it from me and here are the links to the final artwork.
Sources: Dice https://www.lmac.gallery/lil-gallery-image/7502
Hour Glass https://www.lmac.gallery/lil-gallery-image/7944
woman https://www.lmac.gallery/lil-gallery-image/10817
fantasy Fantasy https://pixabay.com/de/photos/fantasy-wolken-figur-frau-kind-4025050/
eye https://pixabay.com/de/vectors/augen-wimpern-verr%c3%bcckt-demented-159437/
Bis zum nächsten mal und allen Teilnehmern viel Spaß und Glück! 😎
Until next time and all participants have fun and good luck!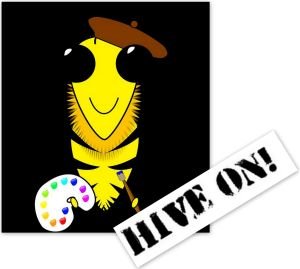 ---
---