Löwenstarke Kunst / Lion strong art 😎 ( LMAC )

Noch ist Zeit, wer sich auch einmal an der Erstellung einer Fotocollage probieren möchte kann dies noch bis morgen Abend tun, dann endet die aktuelle Ausgabe der LMAC CHALLENGE in der uns @shaka diese Woche eine müde Löwin präsentiert.
There's still time, if you want to try your hand at creating a photo collage you can do so until tomorrow evening when the current edition of LMAC CHALLENGE ends in which @shaka presents us a tired lioness this week.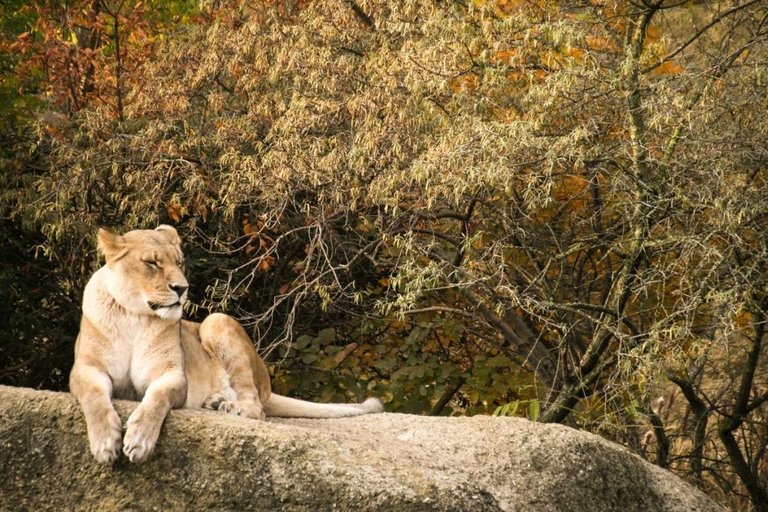 Mit Hilfe von PIXABAY und den Künstlerkollegen @agmoore, @pinkgirl4, @mballesteros, @louis88, @quantumg, @eve66, @adncabrera und @justclickindiva, die ihre Bilder in der Gallerie der LMAC IMAGE LIBRARY ausstellen und zur freien Verfügung anbieten, gelang es mir auch diese Woche wieder einige Werke zu kreieren die ich euch nicht vorenthalten möchte.
With the help of PIXABAY and fellow artists @agmoore, @pinkgirl44, @mballesteros, @louis88, @quantumg, @eve66, @adncabrera and @justclickindiva, who display their images in the gallery of the LMAC IMAGE LIBRARY and offer them for free, I managed to create some works again this week that I don't want to withhold from you.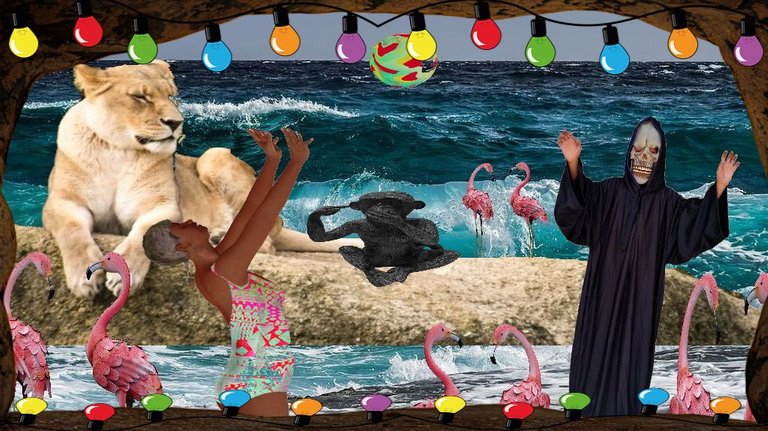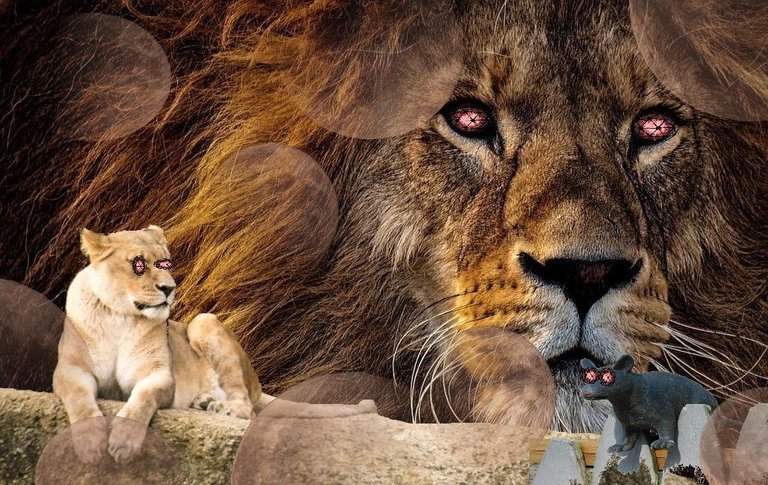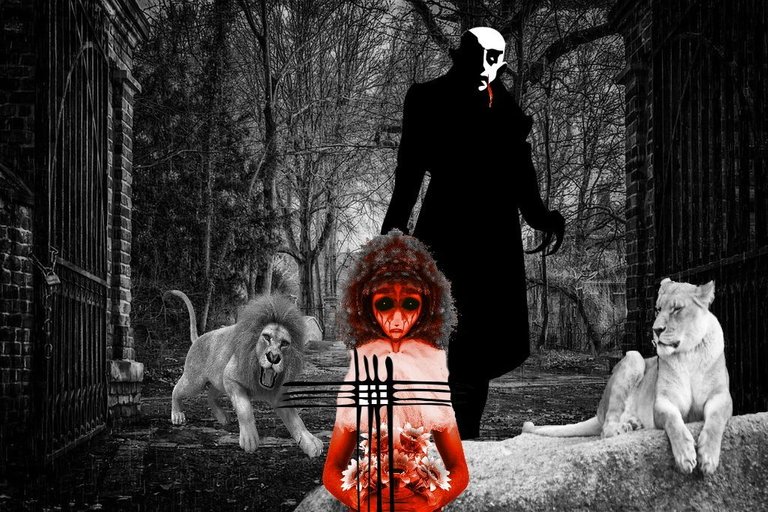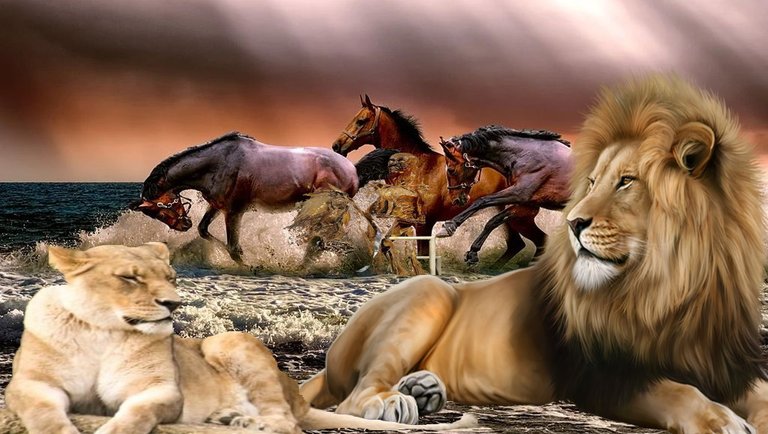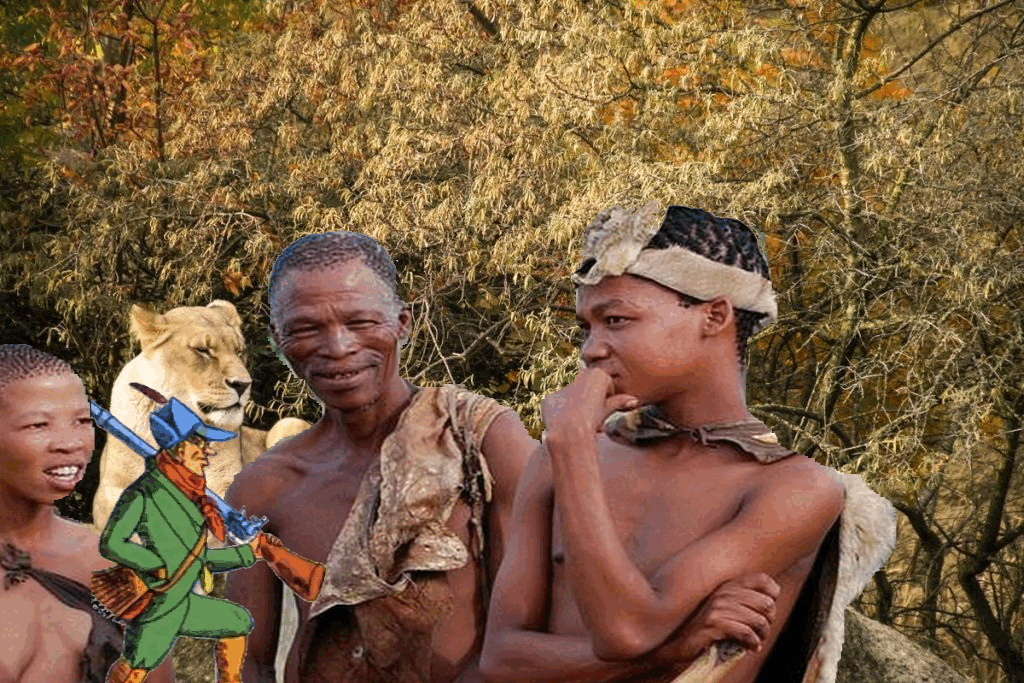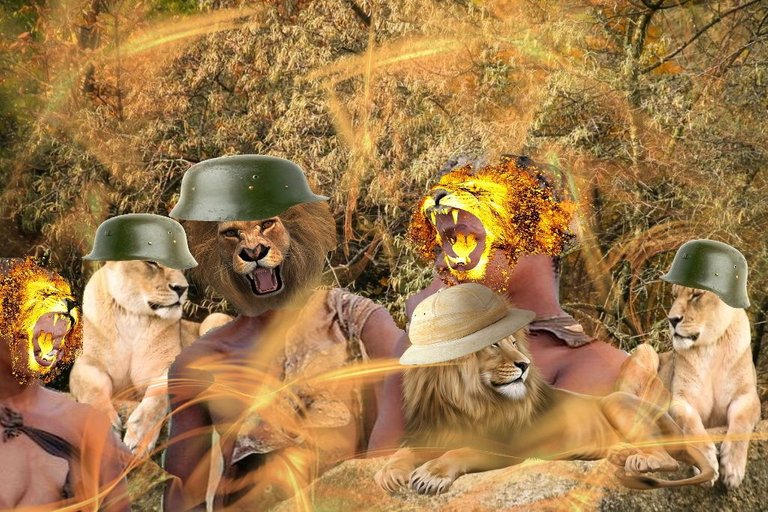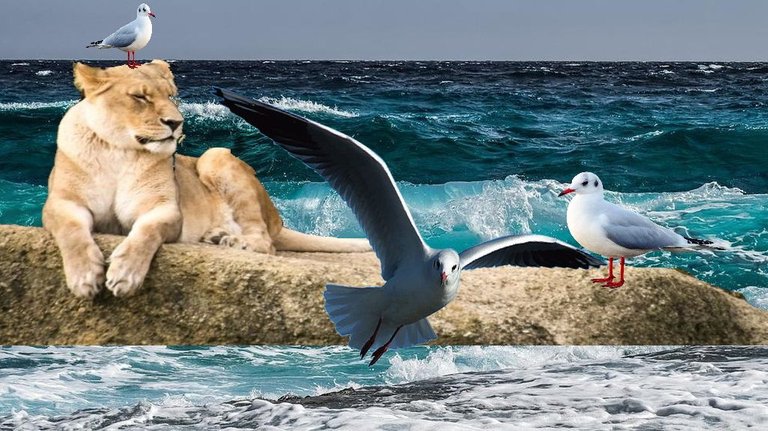 Als Kandidat für den Einzug ins Finale wählte ich das folgende Bild, welches uns in die Welt der Magie und Fantasie entführt.
As a candidate to enter the final I chose the following image, which takes us to the world of magic and fantasy.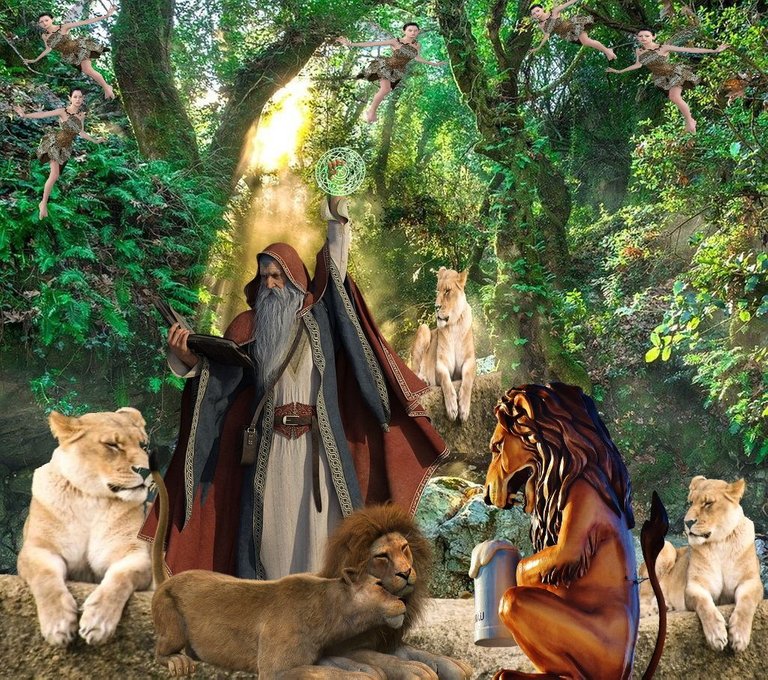 Links to the final picture:
Magier https://pixabay.com/de/illustrations/magier-fantasie-magie-geheimnis-4417430/
Fairy https://pixabay.com/de/photos/fee-fantasie-magie-m%c3%a4rchen-wald-2730563/
Jungle https://pixabay.com/de/photos/regenwald-dschungel-bachlauf-b%c3%a4ume-3119822/
Lion couple https://pixabay.com/de/illustrations/l%c3%b6we-l%c3%b6wen-paar-schmusen-raubkatze-1733090/
Lion Beer https://pixabay.com/de/photos/l%c3%b6wenbr%c3%a4u-oktoberfest-bier-brauerei-1693927/
Das war es auch schon wieder von mir, ich muss mich mich jetzt einer anderen Kunstform widmen, der Montage einer Warmwasser Solaranlage. Die Kunst dabei ist, das es nach der Fertigstellung nirgendwo tropft. An anderer Stelle werde ich über Erfolg oder Misserfolg berichten.
Grüße und bis bald mal wieder! 😎
That's it again from me, I must now devote myself to another art form, the assembly of a hot water solar system. The art of it is, that it doesn't drip anywhere after completion. At another place, I will report about success or failure.
Greetings and see you soon! 😎
PS. Da ich nicht alle erwähnten Aussteller der #LIL in die Beneficiaries eintragen konnte, wird meine Freundin @agmoore an meinem nächsten Beitrag beteiligt.
PS. Since I could not add all mentioned exhibitors of the #LIL to the Beneficiaries, my friend @agmoore will be involved in my next post.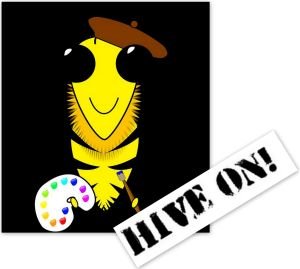 ---
---