LMAC / HALLOWEEN SPECIAL 😎 👻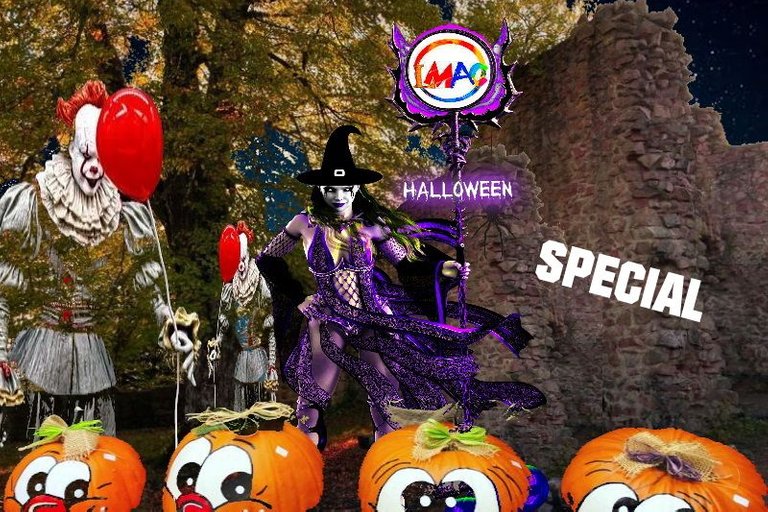 Außer das man zu Halloween ein paar Kürbisse ausschabt und ihnen ein grusliges Antlitz verpasst, weiß ich nicht viel über diesen merkwürdigen Tag und habe mich auch nie dafür interessiert oder begeistern können.
Ganz anders sieht es da mit der #letsmakeacollage Challenge aus, in der es diese Woche ein Halloween Special zu bewundern gibt, das ist wiederum etwas für mich.
Als ich das folgende Foto sah, welches uns @shaka zu diesem Anlass spendiert, war mir klar das ich mich richtig austoben kann, was ich dann auch tat, wie ihr gleich sehen könnt.
Except that you scrape out a few pumpkins on Halloween and give them a creepy face, I do not know much about this strange day and have never been interested or enthusiastic about it.
On a completely different note, this week's #letsmakeacollage challenge, which features a Halloween Special, is again something for me.
When I saw the following photo, which gives us @shaka on this occasion, I was clear that I can let off steam, which I did, as you can see in a moment.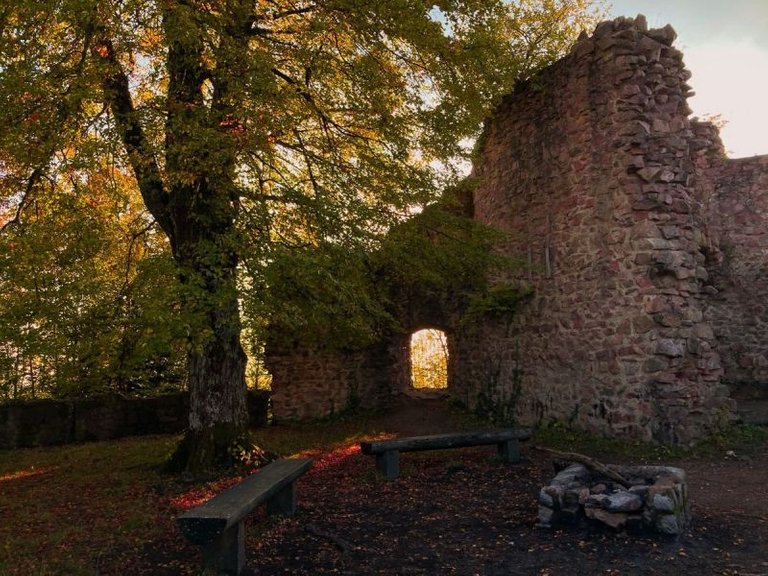 Vorab möchte ich mich aber schon mal bei meinen Künstler Kollegen bedanken, die mir mit ihren Fotografien, welche sie der Galerie in der LMAC IMAGE LIBRARY spendierten, die Arbeit recht einfach machten.
Dank @agmoore, @louis88, @onyechi, @evagavilan2, @quantumg, @angeli-b und der wunderbaren @eve66, gab es für mich kein Halten mehr und die Ideen überschlugen sich.
Wie immer gehen zum Dank jeweils 2% der Rewards dieses Beitrags, an die edlen Spender.
Aber auch Pixabay half tüchtig mit.
But first I want to thank my artist colleagues, who made my work quite easy with their photographs, which they donated to the gallery in the LMAC IMAGE LIBRARY.
Thanks to @agmoore, @louis88, @onyechi, @evagavilan2, @quantumg, @angeli-b and the wonderful @eve66, there was no stopping me and the ideas overflowed.
As always, 2% of the rewards of this post, go to each of the noble donors, as a thank you.
But also Pixabay helped a lot.
Und nun zu meinen künstlerischen Ergüssen.
Es ist alles dabei, der pure Horror, Blutdurst, Komödie, jede Menge infantiler Schabernack, Trash und natürlich Kürbisse.
Meine Damen, Herren, wie auch ihr restlichen Mitmenschen!
Lehnen sie sich nun entspannt zurück und genießen sie eine wilde, kunstvolle Achterbahn Fahrt, der schaurigen und amüsanten Art! 😎
And now to my artistic effusions.
It's all there, pure horror, bloodthirst, comedy, lots of infantile shenanigans, trash, and of course pumpkins.
Ladies, gentlemen, as well as the rest of the people!
Now sit back, relax and enjoy a wild, artistic roller coaster ride, the scary and amusing kind! 😎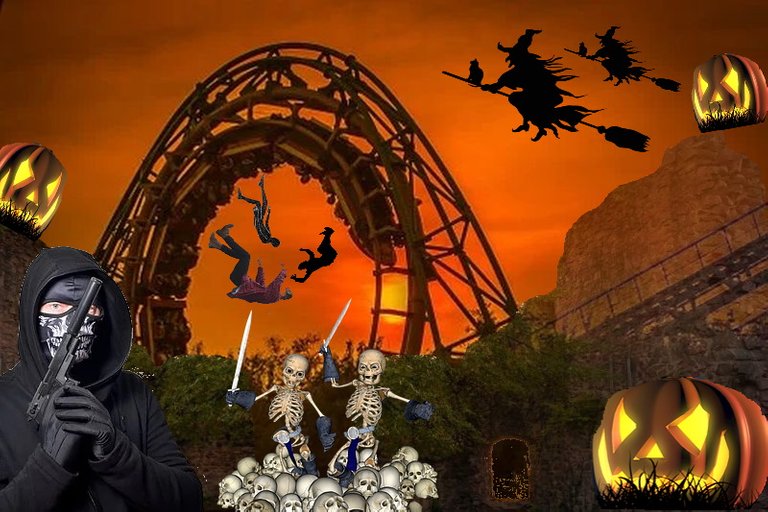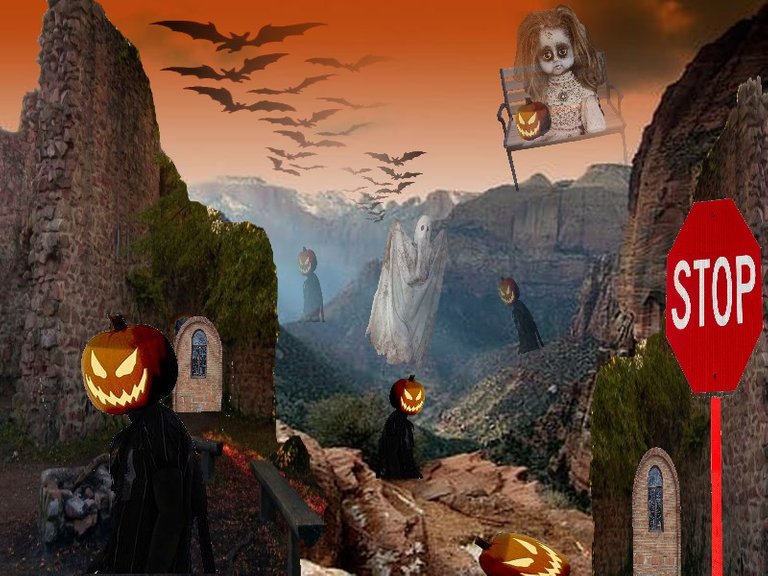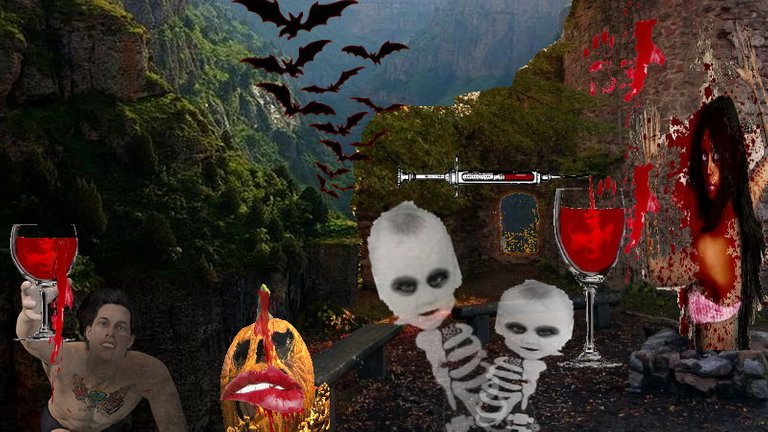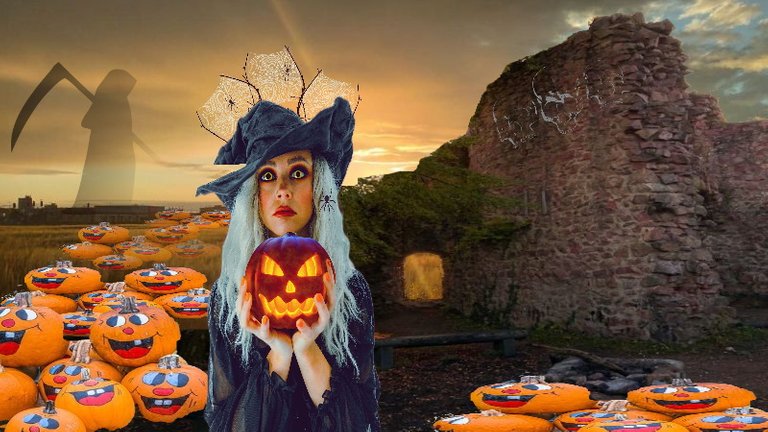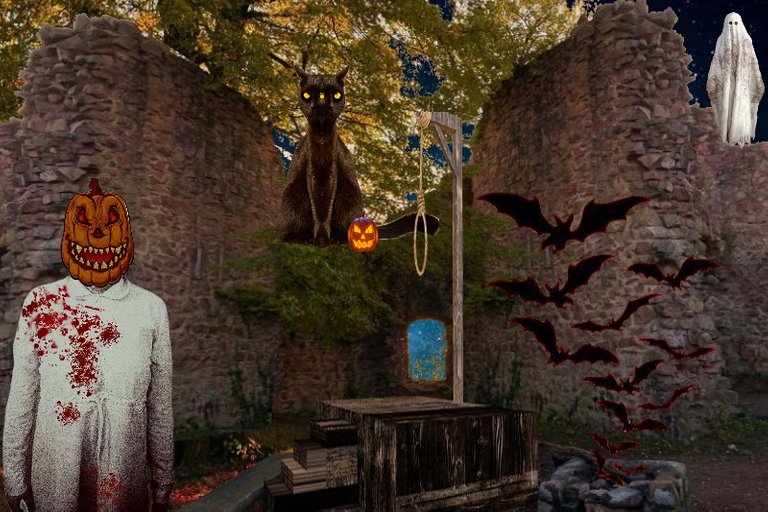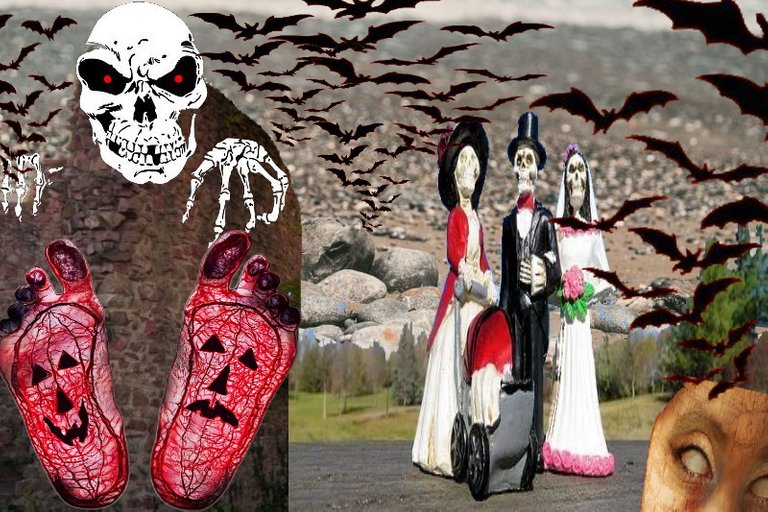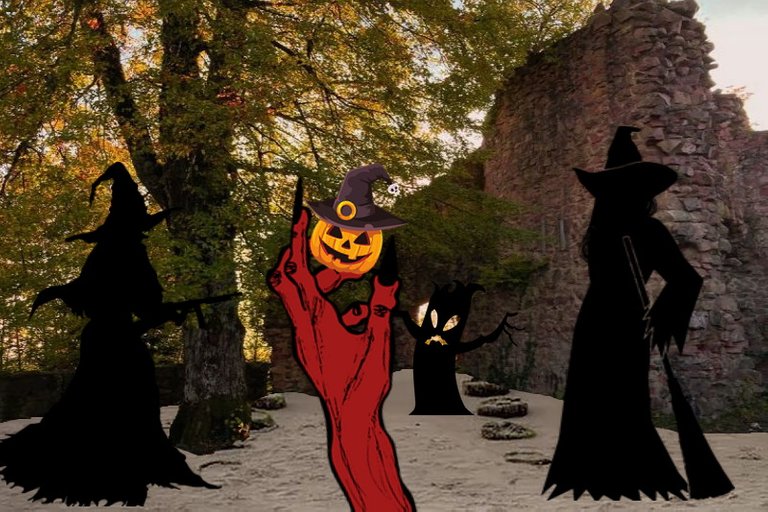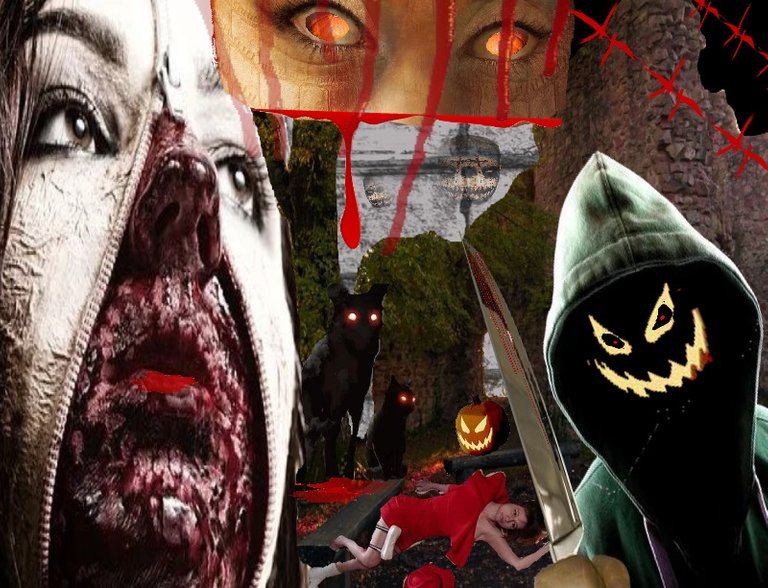 Hui, mir ist ganz schwindlig geworden.
Jetzt stellt sich mir die Frage, welches dieser kleinen Späßchen ins offizielle Rennen geschickt werden soll?
Zwei Bilder haben es mir angetan, nicht zu hart, auch für sensible Gemüter geeignet, ganz lustig, gar schon märchenhaft und nett anzusehen. Aber zwei, das geht doch nicht?
Doch das geht und einmal mehr bediene ich mich des alten Tricks der Doppelcollage. Zwei Werke in einem Bild.
Hier zu sehen, auf einer Seite aus meinem imaginären Fotoalbum.
Hui, I have become quite dizzy.
Now the question is, which of these little jokes should be sent into the official race?
Two pictures have done it to me, not too hard, also suitable for sensitive minds, quite funny, even fairy-tale and nice to look at. But two, that's not possible?
Yes, it can and once again I use the old trick of the double collage. Two works in one image.
Seen it here, on a page from my imaginary photo album.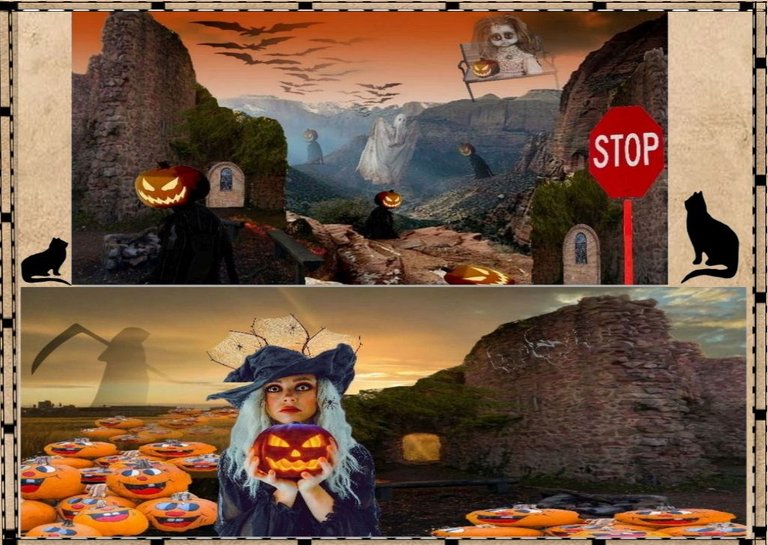 Ich hoffe ihr hattet so viel Spaß wie ich.
Jetzt aber genug der Kunst, bleibt fröhlich und bis zum nächsten mal!
Habt ein schönes Wochenende! 😎
I hope you had as much fun as I did.
But now enough of the art, stay happy and until next time!
Have a nice weekend! 😎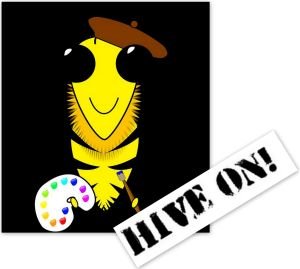 ---
---