LIL: Fotos zu verschenken! / Photos to give away! 😎
Das neue Jahr ist da und schon geht es los mit einer Komödie der Extraklasse.
Die EU Kommission hat der Atomenergie und der Förderung von Erdgas ein grünes Label verpasst.
Was für ein Spaß, ich komme aus dem Lachen nicht mehr heraus.
The new year is here and already it starts with a comedy of the extra class.
The EU Commission has given nuclear energy and the extraction of natural gas a green label.
What fun, I can not get out of the laughter.
Aber darum soll es heute gar nicht gehen, vielmehr möchte ich mal wieder ein paar Fotos verschenken und wo wären sie besser aufgehoben als in der LMAC IMAGE LIBRARY, kurz #LIL.
Die #LIL ist ein Gemeinschaftsprojekt welches von uns Hivianern kontinuierlich weitergeführt wird, ein ständig wachsendes Bilderarchiv aus dem man sich frei bedienen darf, ohne auf Urheberrechte etc. achten zu müssen. Jeder der seine Bilder dort zur Verfügung stellt garantiert das sie sein persönliches Eigentum sind, welches er der Allgemeinheit zur freien Verfügung stellt.
Eine wahre Fundgrube für die Künstler der #LMAC CHALLENGE, die dort immer mehr Material zur Gestaltung ihrer Fotocollagen finden und wohl schon bald nicht mehr auf Fremdarchive angewiesen sind, in denen die Nutzungsrechte meist etwas unklar sind.
Zum Dank für die Freizügigkeit der Fotografen und Bildbearbeitungskünstler gehört es zum guten Ton, sie zu beteiligen wenn man ihre Werke nutzt, in dem man ihre Namen den Beneficiaries zufügt und mit 2% markiert.
Ein starkes Stück Gemeinschaftsarbeit, im Sinne der D.I.Y. Kultur.
But that's not what I want to talk about today, I want to give away some photos, and where better to put them than in the LMAC IMAGE LIBRARY, short #LIL.
The #LIL is a community project which is continuously maintained by us Hivians, a constantly growing image archive from which you can help yourself freely, without having to pay attention to copyrights, etc.. Everybody who puts his pictures there guarantees that they are his personal property, which he makes freely available to the public.
A real treasure trove for the artists of the #LMAC CHALLENGE, who will find more and more material there to design their photo collages and will probably soon no longer have to rely on third-party archives, where the rights of use are usually somewhat unclear.
In gratitude for the freedom of the photographers and image processing artists, it is good manners to involve them when using their works by adding their names to the beneficiaries and marking them with 2%.
A strong piece of community work, in the sense of the D.I.Y.. culture.
Da bin ich gerne wieder mit dabei und offeriere die folgenden Fotografien.
I am happy to participate and offer the following photographs.
| | | |
| --- | --- | --- |
| paragliding | Paraglider Paragliding | |
| river boat | ship boat river asia skyscraper | |
| fire | fire smoke haze | |
| beach | beach sand village sky hill | |
| dog | whimsical plant green dog animal | |
| man | man person beach | |
| man | man beach person | |
| beach | beach rock stone | |
| thermal bath | Water Waterfall Thermal bath Stone Water pool | |
| pool bar | swimming pool pool bar cottage bar stones | |
| rain | rain umbrella woman water puddles cars water | |
| iguana | iguana stone sculpture animal figure | |
Soweit für heute, Euch noch einen schönen Restsonntag und bis zum nächsten mal. 😎
So far for today, have a nice rest of Sunday and see you next time. 😎
PS. Die in meinem letzten Beitrag zu kurz gekommenen Fotografen, erhalten jeweils 2% der ausgezahlten Rewards von diesem.
PS. The photographers shortchanged in my last post, will each receive 2% of the Rewards paid out from this one.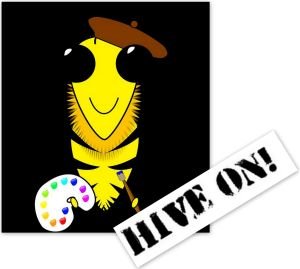 ---
---