LIL ... die Arbeit ruft! / LIL ... work is calling! 😎
Das große #LMAC Jubiläumsfest neigt sich dem Ende und geht ins Finale.
Wie durch ein Wunder hat es auch eine meiner Glückwunschkarten geschafft, auf abenteuerlichen Weg in die enge Auswahl zu kommen, um einen der begehrten Preise zu gewinnen.
Welcher es am Ende sein wird, wird HIER entschieden.
The big #LMAC anniversary festival is coming to an end and is entering the finals.
Miraculously, one of my greeting cards made it to the shortlist to win one of the coveted prizes.
Which one it will end up being will be decided HERE.
Nach der berauschenden Fotocollagen Party zum Einhundertsten, heißt es nun sich wieder an die Arbeit zu machen.
Bibliothekar Lily, der in der LMAC IMAGE LIBRARY das Kommando hat braucht neues Bildmaterial, damit die immer kreativer werdenden Künstler und Sympathisanten der #letsmakeacollage Challenge und der #LIL, genug Stoff auch für die nächsten hundert Ausgaben haben.
Auch Du kannst dabei behilflich sein, in dem du ein paar deiner selbst geknipsten Fotos der Allgemeinheit frei zur Verfügung stellst! Ist ganz einfach, habe sogar ich begriffen. 😎
HIER gibt es die Gebrauchsanweisung dazu zu sehen.
After the exhilarating one-hundredth photo collage party, it's back to work.
Librarian Lily, who is in charge of the LMAC IMAGE LIBRARY, needs new images so that the more and more creative artists and sympathizers of the #letsmakeacollage challenge and the #LIL have enough material for the next hundred issues.
You can also help by making a few of your photos freely available to the general public! Is completely simple, even I understood. 😎
HERE you can see the instructions.
Mittlerweile recht routiniert, habe auch ich diese Woche wieder ein paar Fotografien zu verschenken, mit denen ihr machen dürft was ihr wollt.
Augen auf und mitgemacht!
By now quite routine, I also have a few photographs to give away again this week, which you may do whatever you want with.
Open your eyes and join in!
| | | |
| --- | --- | --- |
| fishing | fishing deep sea fishing woman | |
| rock | rock stones sea beach water clouds hill | |
| tree | rock tree water | |
| river | rock stones river trees water | |
| beach | rock stones beach hill view water | |
| beach | rock stones beach sea water | |
| bridge | bridge river rainforest | |
| volcano | water waves volcano lake sky clouds view | |
| fishing | fishing man wild water rock sea | |
| beach | beach sand sky clouds rocks houses | |
| volcano | volcano lake sky clouds | |
| fish | fish fishing water animal | |
| fishing | man fishing water sky sea deep sea fishing fisherman | |
| fish | fish animal koi carp | |
| sunset | sunset sky | |
Ich hoffe das eine oder andere Bild wusste zu gefallen und erweist sich für irgendetwas nützlich!? Das war es von mir für heute, tschüss und bis bald mal wieder! 😎
I hope the one or the other picture knew to please and prove useful for anything!? That's it from me for today, bye and see you soon again! 😎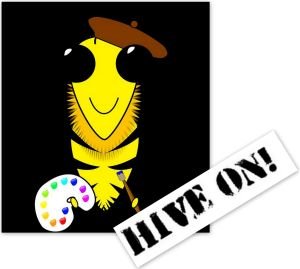 ---
---