The Flame Towers Baku
I had the opportunity to visit Azerbaijan. Its aesthetic capital Baku has all my heart.
Picturesque and magnificently beautiful in its own way.
Its a mix of European, Russian & Turkish Vibes. The people love the visiting tourists and are very happy to help.
I particularly Love this picture I took of "The Flame Towers". Its Tri-Building shaped like as the name suggests "Flames". The picture was taken from High Land park.
In the night it gets Lit in the Azerbaijan Flag colors.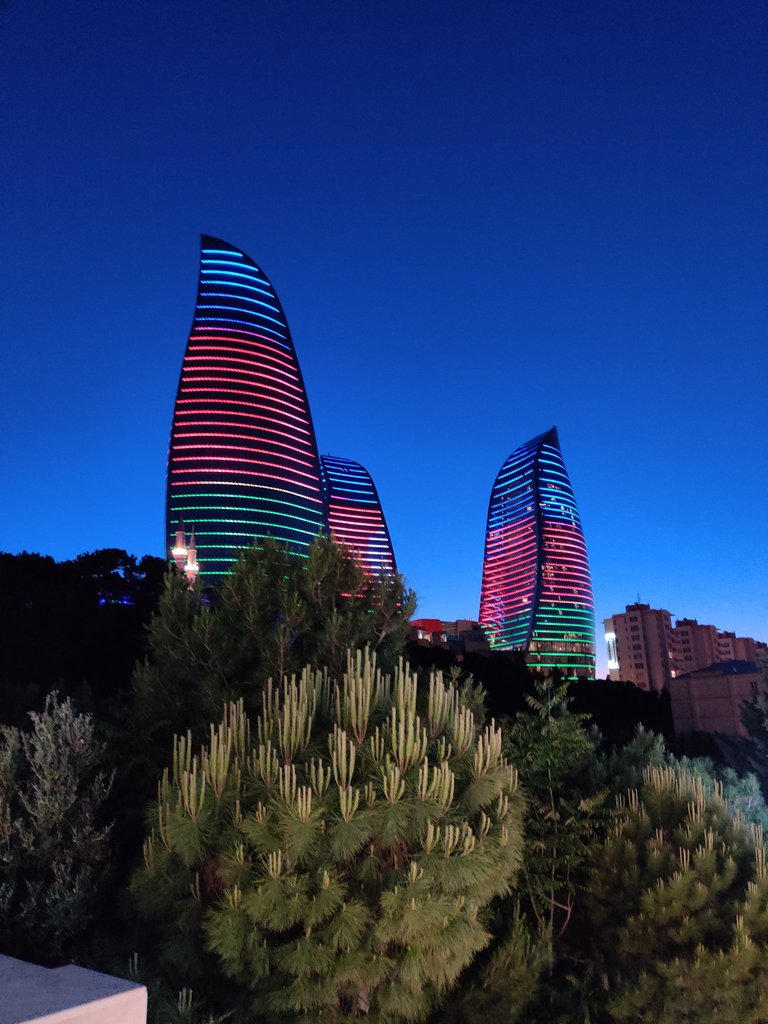 Source: @mrsahil99
Have a Blessed Day
@mrsahil99
---
---