[ENG-ESP] .. Hi Hive!!! My First and Exclusive Paint for the Coummunity!!!... ❤️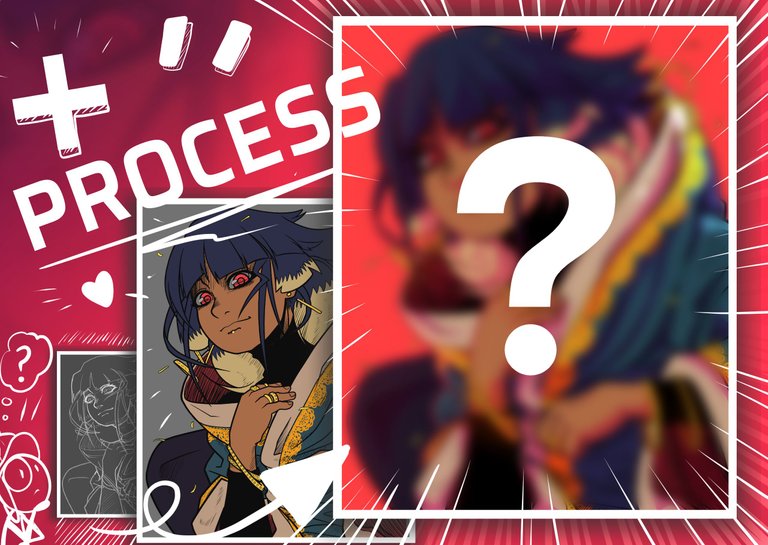 ..HI HIVE!!! WELCOME BACK!!! ❤️
Hello again, how it's going 💛..!!! This time I bring my first and exclusive drawing just for Hive... After the excitement of knowing how the platform worked, I was inspired to bring you this Anime-style illustration where I try to show my skills in the design of a character of this nature ..
Without further ado, let's start with the Process.. Greetings and I hope you enjoy it.. 😁✌️✌️..
Hola de nuevo, que tal 💙..!!! Esta vez traigo mi primer y exclusivo dibujo solo para Hive... Luego de la emoción por conocer como funcionaba la plataforma me inspiré en traerle esta ilustración estilo Anime en donde trato de mostrar mis habilidades y gustos en el diseño de un personaje de esta índole..
Sin más comencemos con el Proceso.. Un saludo y espero que lo disfruten.. 😁✌️✌️..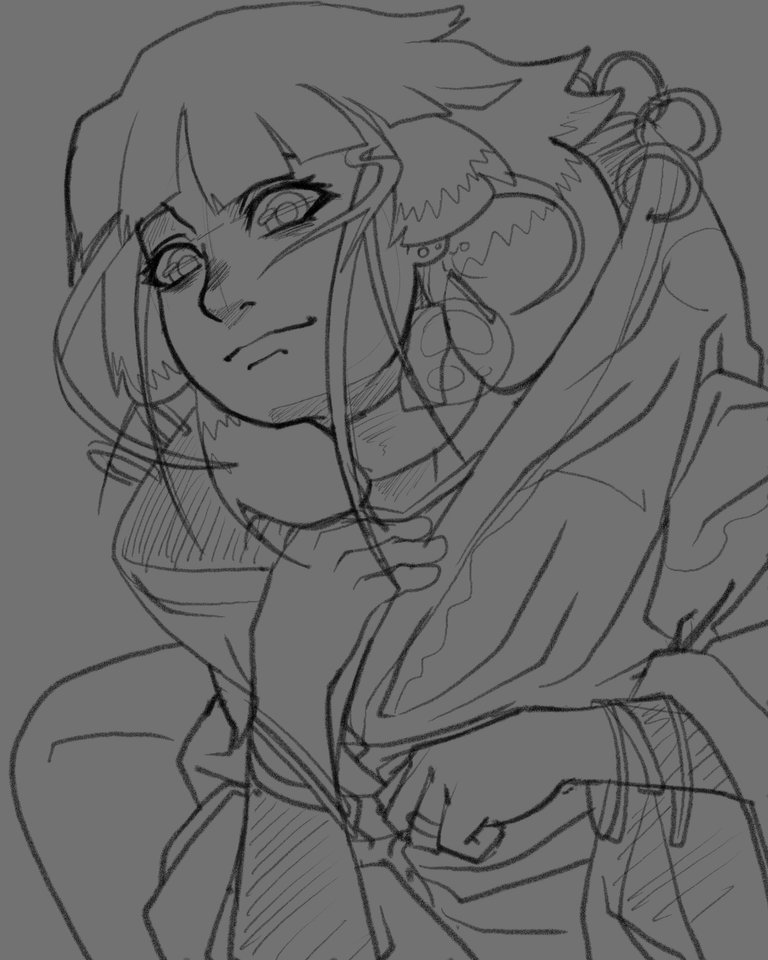 Let's start where a drawing necessarily begins (at least for most), and yes, it is with the Sketch. What can I say? It is nothing more than the moment where you have to get that idea out of your head and put it on paper (or on the screen) and make it all happen, even if it sometimes takes hours to do it. As for my drawing, I wanted to illustrate an anime girl since they are ideal to get all kinds of expressions out of her, the rest in terms of design was nothing more than a mixture of Japanese clothing plus something more than just my head sometimes creates alone... I don't know, ask her.. 🤷‍♂

Empecemos por donde obligatoriamente empieza un dibujo (al menos para la mayoría), y si, es con el Boceto..

¿Qué puedo decir? No es más que el momento en donde debes sacar esa idea de la cabeza y plasmarlo en el papel (o en la pantalla) y hacer que todo suceda, aunque a veces tome horas hacerlo..

En cuanto a mi dibujo quería ilustrar una chica anime ya que son ideales para sacarle expresiones de todo tipo, el resto en cuanto a diseño no fue más que una mezcla de indumentaria japonesa más algo más que solo mi cabeza a veces crea sola.. no lo sé, pregúntenle a ella.. 🤷‍♂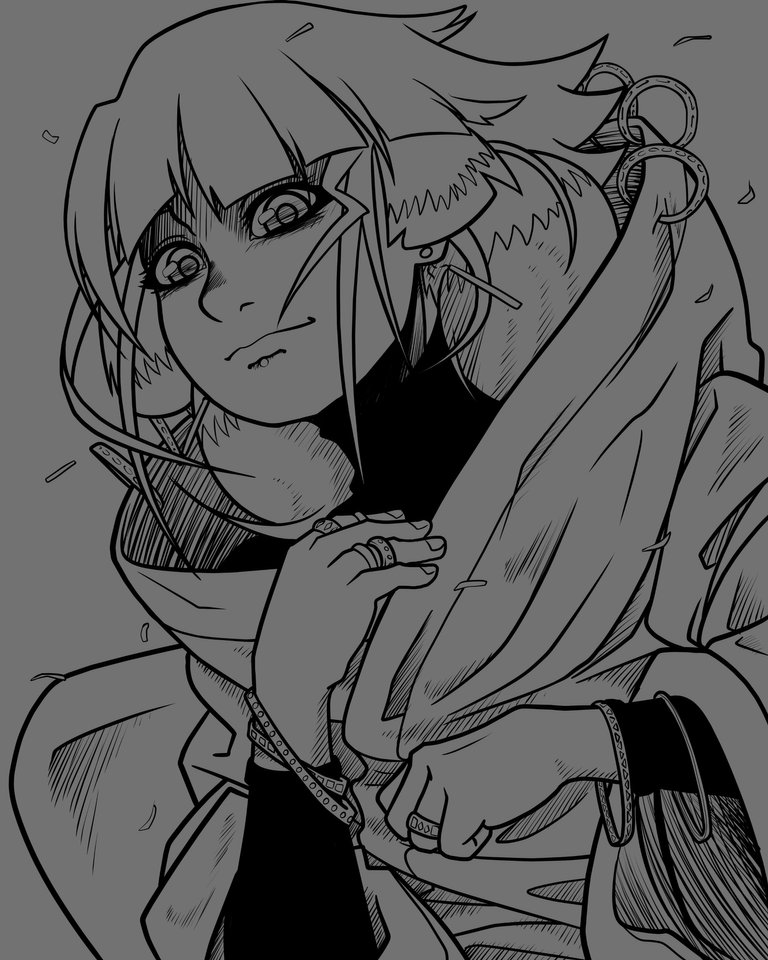 ..After having created the sketch and the character itself, I move on to inking, which I think is the moment that I like the most about drawing, since I always try to make the line and the shadows with the greatest possible Manga (comic) style. It always reminds me of the time I read Naruto comics, I adore Masashi Kishimoto's design.. 😊❤️❤️
..Luego de tener creado el boceto y el personaje en si, paso al entintado, el cual creo que es el momento que más me gusta de dibujar, ya que siempre trato de hacer el trazo y las sombras con el mayor estilo Manga (comic) posible. Me recuerda siempre el momento en que leo las historietas de Naruto, el diseño de Masashi Kishimoto lo adoro.. 😊💙💙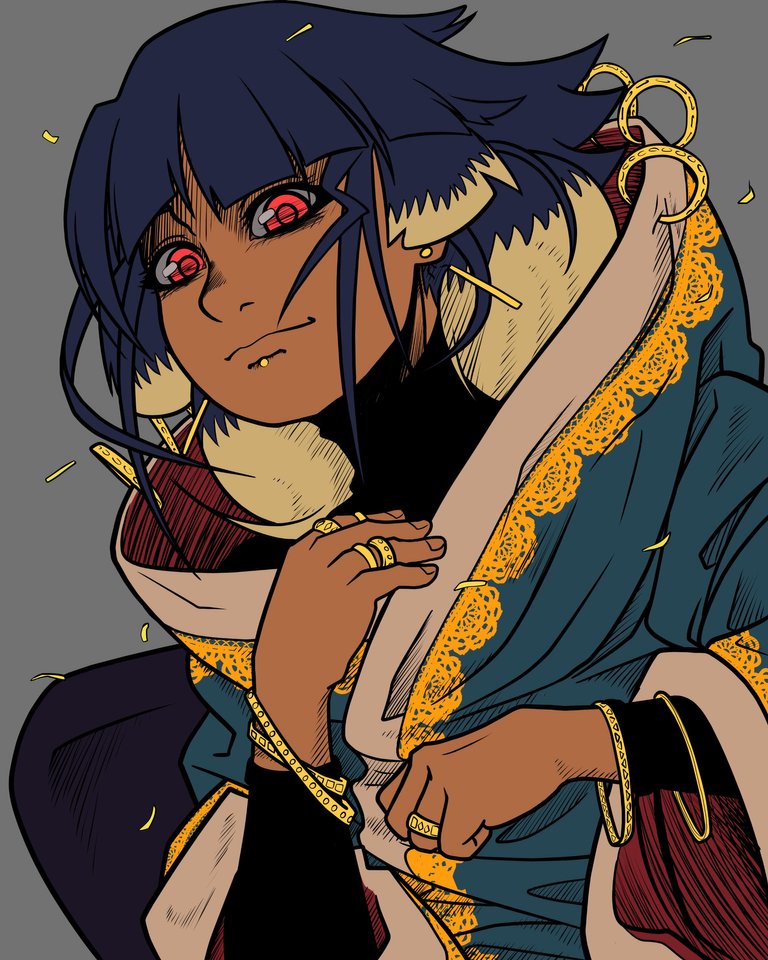 I also love this phase, but I must admit that it is the part where an illustration is most difficult for me... I have been drawing what drawing is for years, practically since my childhood, but coloring has never been my strong point, so in this part of the process I already have to figure it out on my own, since I don't know anything about color theory, so I only paint with the colors that I see that fit well.. Nothing, for me in particular a moment of great creative intuition.. 🤷‍♂

Esta fase también me encanta, pero debo reconocer que es la parte donde más difícil se me hace una ilustración...
Dibujar lo que es dibujar llevo años, desde mi infancia prácticamente, pero colorear nunca ha sido mi punto fuerte por lo que en esta parte del proceso ya tengo que ingeniármelas por mi mismo, ya que no sé nada de la teoría del color, así que solo pinto con los colores que veo que encajen bien.. 🤷‍♂..
Nada, para mí en particular un momento de mucha intuición creativa..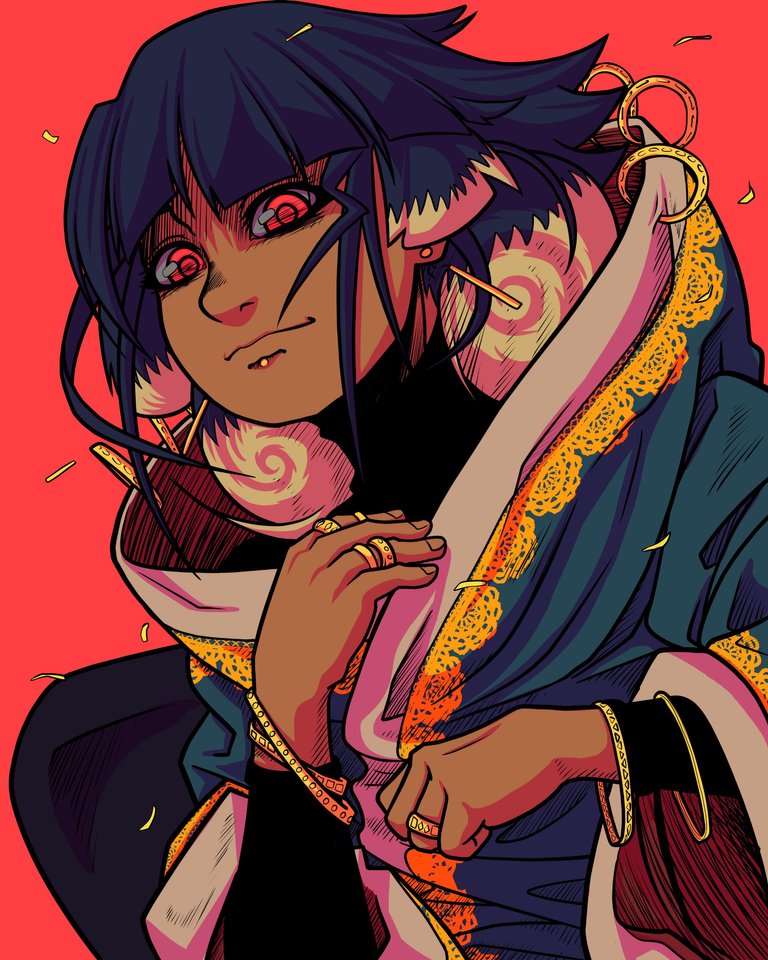 Here I begin to apply the shadows once the colors and their tones have been conceived, in my case, due to my drawing style, I do not blur them, but I make linear shadows, that is, with sharp edges, in the future I would like to evolve and try to give my characters a more 3D aspect so that the depth can be felt, meanwhile this is what it is... Ah!!! And I also added a bright background that matches the shadows and at the same time contrasts with the clothes.. 😁😁

Aquí ya empiezo a aplicar las sombras una vez concebidos los colores y sus tonos, en mi caso, debido a mi estilo de dibujo, no las difumino, sino que hago sombras lineales, es decir con bordes tajantes, en un futuro quisiera evolucionar y tratar de darle a mis personajes un aspecto más 3D para que se le sienta la profundidad, mientras tanto esto es lo que hay... Ah!!! Y también agregué un fondo chillón que combine con las sombras y a la vez contraste con la ropa.. 😁😁

...And finally the tweaks: ❤️
..Finally here we are with the beautifying details.. Lights, Backlights, Background Reflections, etc, etc.. Another of my moments that I haven't finished polishing well yet, I feel that I need something to improve the lighting section and those little details that make you kiss your thumb and forefinger in the Italian style exclaiming: : "Exquisite!!".. but nothing could be further from the truth than that my drawings are far from being perfect, even so, for now that's how they are!! I hope to improve and I also hope that you have enjoyed both the process and the final result, for the next one I will also try to attach a GIF to my post that shows the animated process of what I am drawing... Greetings to all... Enjoy it :
..Finalmente aquí estamos con los detalles embellecedores.. Luces, Contraluces, Reflejos del Fondo, etc, etc.. Otro de mis momentos que aún no acabo de pulir bien, siento que me falta algo para mejorar el apartado de las iluminaciones y esos detallitos que hacen que te beses el pulgar y el índice al estilo italiano exclamando: "Exquisito!!".. pero nada más lejos de la realidad que a mis dibujos les falta muchísimo para ser perfectos, aún así, por ahora así son!! Espero mejorar y también espero que hayas disfrutado tanto del proceso como del resultado final, para la próxima trataré de adjuntar también en mis post un GIF que muestre el proceso animado de lo que vaya dibujando... Un saludo a todos.. Que lo disfruten: 😁👍👍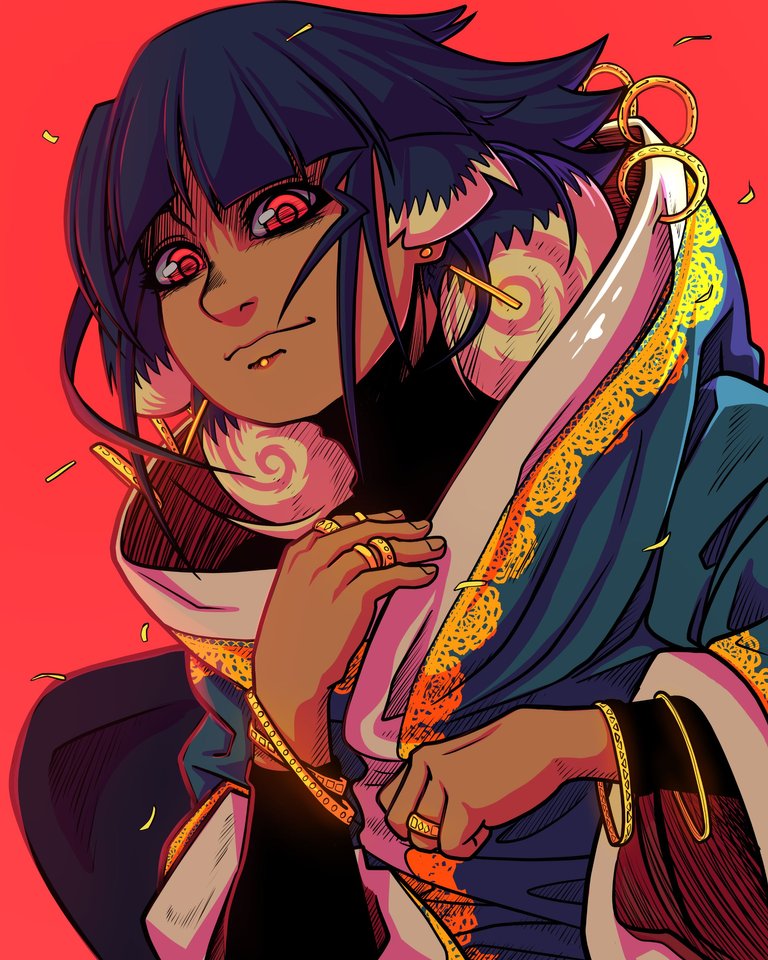 Help Translation in Google Translate | Text separators in Tutorialesteemit
The photos and images are my Own | Edited and Created in Clip Studio Paint
💙 Follow me and Contact:
Twitter • Instagram • Telegram
---
---