Searching "Aninikad" (seashell) under the Sea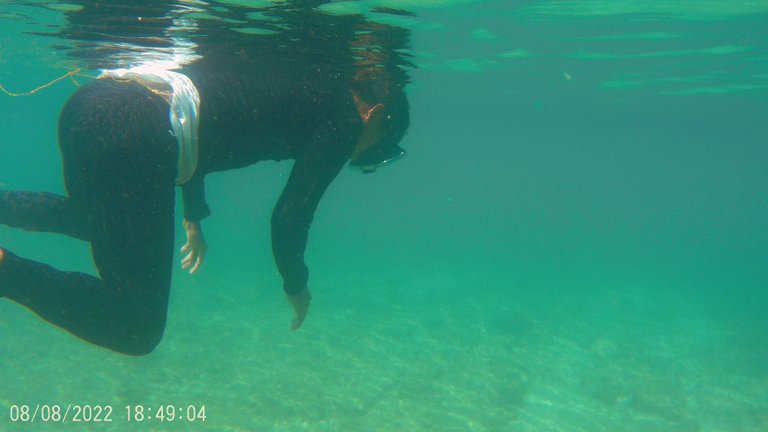 For those who don't live near the sea. Maybe you have no idea that there are different types of seashells. They are being classified through their looks and names. There are bigger ones and small ones but depending on someone's taste. Some are delicious and some are not. The one that I'm going to show you is a small type of seashell but very popular because it tastes really delicious.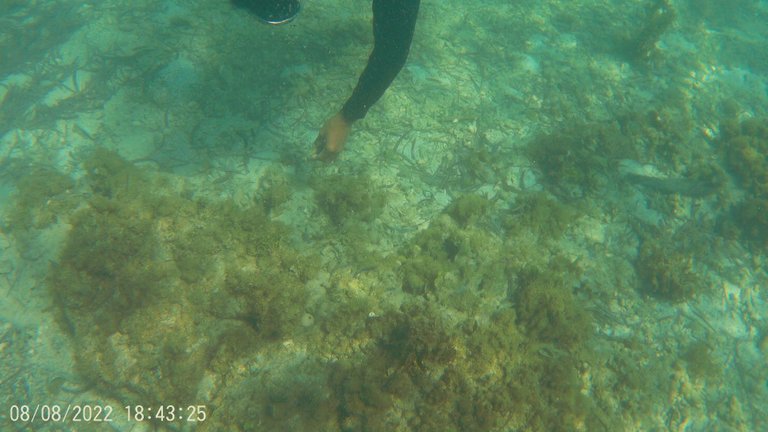 Because the people ask for it or love to eat it. There are those people who make a living from it. Yes, they are searching for it to sell because a lot of people will surely buy it. You can also find seashells when the sea is very low but the diver like this person in the video prefers searching for them during high tide. Maybe it's easier or he can find more when diving into it. According to the other people who dive, the seashells stay outside or do not hide when it's high tide.
Searching for seashells is fun to do. Not just because you can earn money from it but also diving under the sea is fun. You can see things you've never seen before. Not things maybe but creatures that for sure you are going to love. Just like fish, and corals, the shapes of the rocks, different types, and colors of the sea urchins, and many more.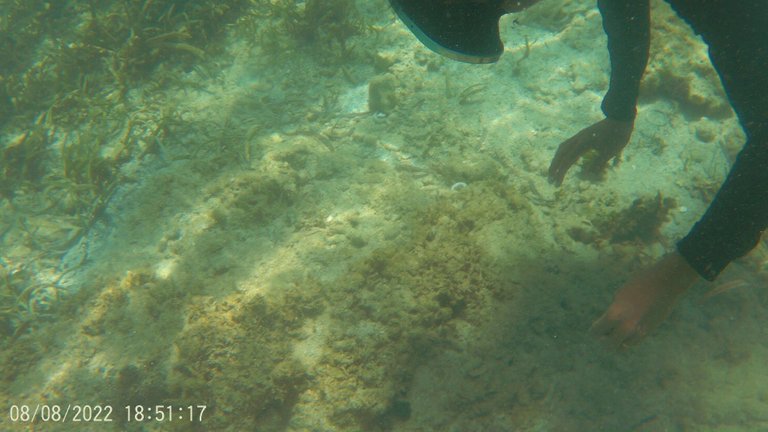 By the way, I want you to watch the video for you to find out what kind of seashell I was searching for here. I forgot to capture an image because it was hard to do it since the seawater was so deep. Well if you watch my video above you will understand more about what I'm talking about here. Also, it's better when you can watch it because it's moving rather than images that are just taking a pause.

For more understanding, aninikad is being sold by placing it inside a can of sardines with a bigger one. This kind of seashell is small so if you'd count it into numbers those aninikad will be inside of a can of sardines. Maybe 30 pieces or 40 and it costs 30 pesos or 0.65 USD. Divers make a living from it or they get their source of income through it. They will get 5 cans of sardines every dive they'd do so they can buy rice and food from the earnings through diving a seashell.
I really enjoyed diving and I hope you'll enjoy the video seeing the view under the water.
Thank you for reading
All content is my own unless otherwise noted
If images are being recycled, I just found it fit in my article.
ABOUT ME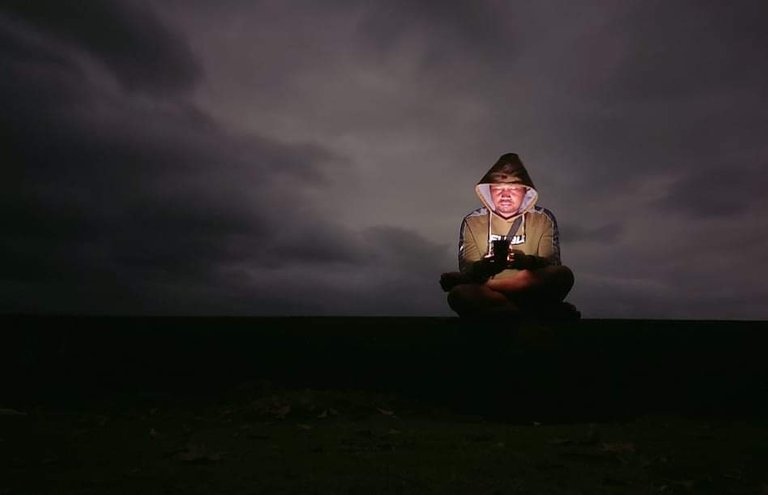 Paul is the name but prefers to be called mrnightmare that feels like living in the dream. A country boy and a dreamboy (dreamer) who likes to stay in a small village even though it means abandoning the future to become a seaman. The passion is writing but not sailing in the vast ocean. Don't wonder if the face will not be shown, this is better where the words can flow smoothly. Come, you can tell me your stories and I'll tell you mine. Together, let's explore the world by broadening our thoughts. If you need a shoulder I can lean you mine and I hope I can lean yours. The world is fun when living is not being alone but with someone.

---
---