Hello Maasin City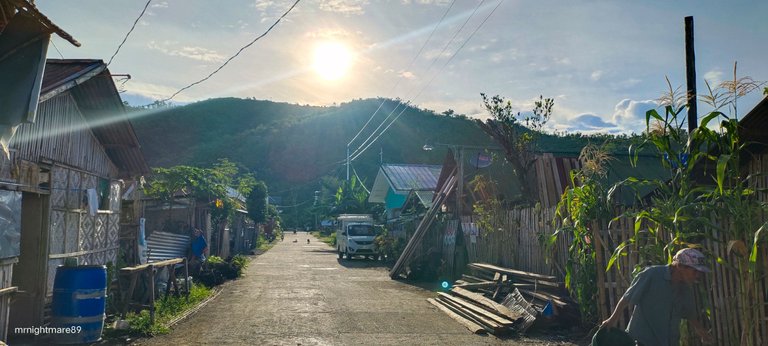 There is only one city in the province of Southern Leyte. Although it's hard to tell that it is one because of the limited things you can find to buy and entertainment you can see. Unlike other cities in the Philippines, Maasin is far from being called a city. Since it passes the requirements of being a city so no doubt needed how it became a city.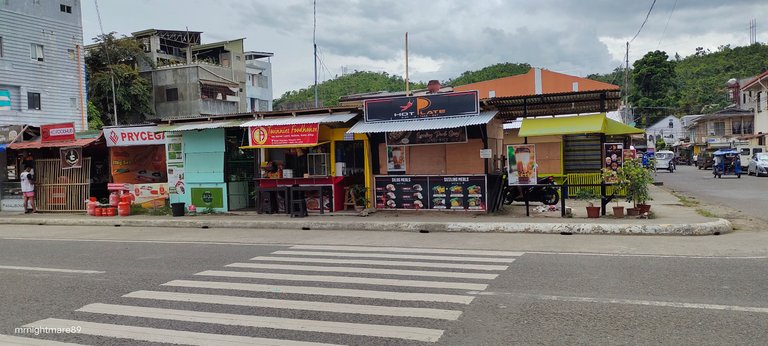 It has been a while since I visited this city. Even though it's the next town after our town it's rare for me to visit this city. I'm not a fan of going to crowded places because I found it very intimidating and at the same time, exhausting. I didn't have a reason because I just felt like visiting it. So much has changed in just a short time, that photo above was a corner next to that popular College in that City. It was not long ago when it was just grass and some abandoned houses. I was surprised to see the small houses with vendors of popular food. I didn't have the chance to check for it since I'm your shy type of guy who would inquire if there's nothing to check. lol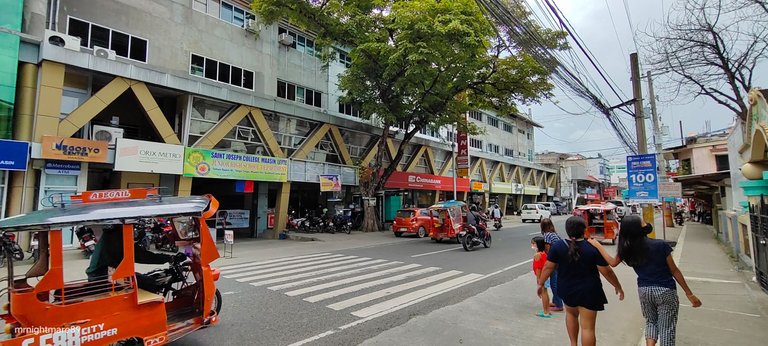 This one was owned by that College I talked about earlier. I don't remember when it was built. All I know is that it was like this but not occupied when businesses. One bank was here longer but the food place, snack house, and store were just new to me. There were a lot of people here so I decided not to look around.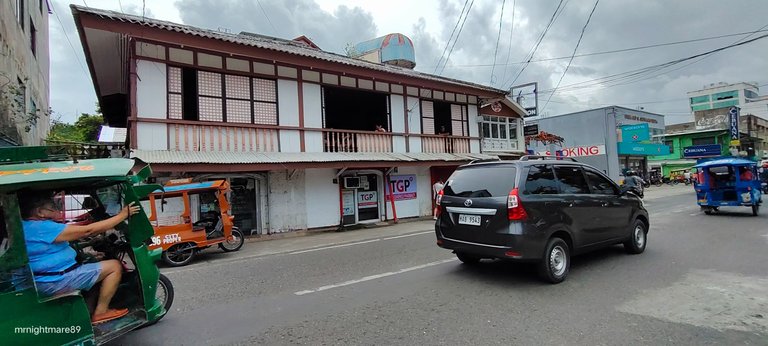 I remember long ago it was an old abandoned house. It's not hard to forget since this house was in front of the park here after passing the road. I was wondering what kind of business they offered here because I saw people were staying above. The people were visible since the windows were opened. People were just sitting and talking. It was a nice house though because it offers a good view. How could it not when next to it was a street, a park, a school, and also the oldest church in the city.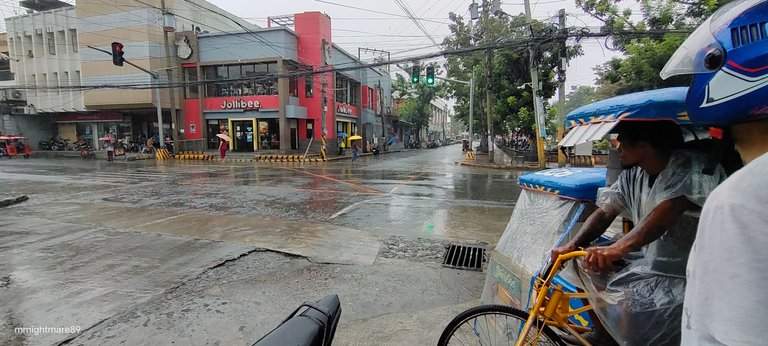 I never stopped walking when I visited a place. I wanted to satisfy myself while I was in that zone and kept on going. If it's time I'm bored I decided to stop. It means that it's time for me to go home. Though I stopped when I was in the corner because all of a sudden a heavy rain was falling. The Jollibee fast food was next to that street and I felt hungry. I checked the time and it was already 11. From that distance, I saw a lot of people waiting outside for that fast food. I was thinking of going inside but it would just make me hungrier by falling in line first before going inside.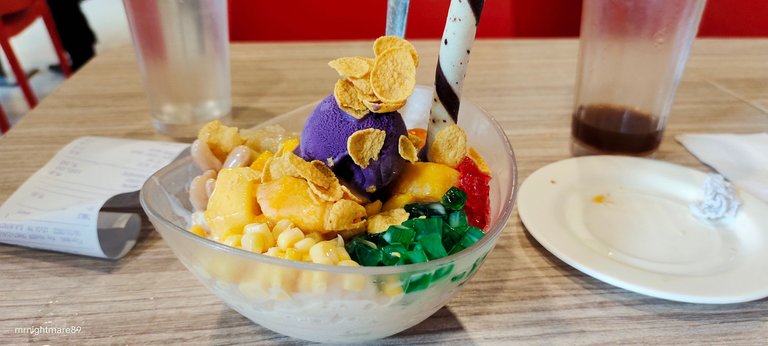 I was searching for a place to eat. It was nearly 12 noon and obviously it was time to eat. There was no one to wait anyway since I was walking alone at that time. When I found this restaurant named "my abuhan" (forgive me, no photo of it) I decided to go inside. I ordered food and immediately ate it but I forgot to take photos of it. I was waiting for the rain to fall so I just ordered a very delicious halo-halo. It was not expensive but it satisfied me.
That's why I wanted to walk alone because when I wanted to go home or not no one should be asked. Just like that, I went home after eating. My walk was not fancy but for sure an enjoyable visit to that city.
Thank you for reading
All content is my own unless otherwise noted
If images are being recycled, I just found it fit in my article.
ABOUT ME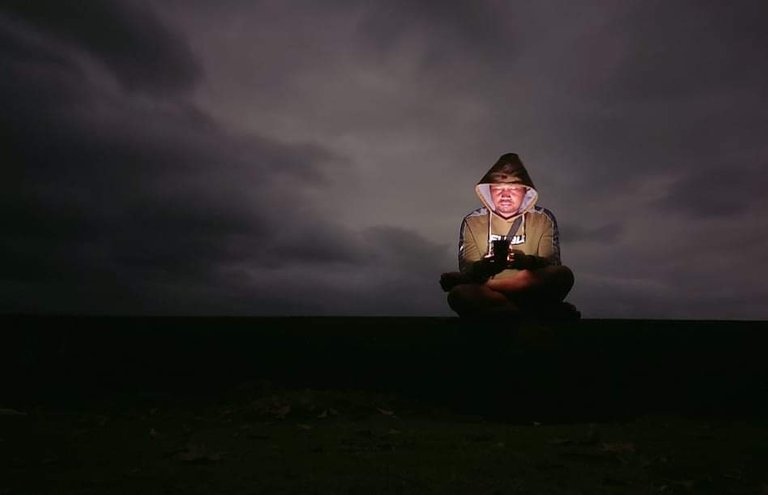 Paul is the name but prefers to be called mrnightmare that feels like living in the dream. A country boy and a dreamboy (dreamer) who likes to stay in a small village even though it means abandoning the future to become a seaman. The passion is writing but not sailing in the vast ocean. Don't wonder if the face will not be shown, this is better where the words can flow smoothly. Come, you can tell me your stories and I'll tell you mine. Together, let's explore the world by broadening our thoughts. If you need a shoulder I can lean you mine and I hope I can lean yours. The world is fun when living is not being alone but with someone.

---
---