Fresh Water Supply next to the Shore

There is that freshwater supply next to the shore. When I first saw it I wondered if it didn't taste salty. Why would I not when the sea can reach it if it's a low tide? Though I was curious, people on the island told me that it was like that here. Maybe because it's an island so of course the lot area is small and that is why freshwater is everywhere. I was not convinced right away because it was hard to believe. I decided to visit this place and checked it for myself.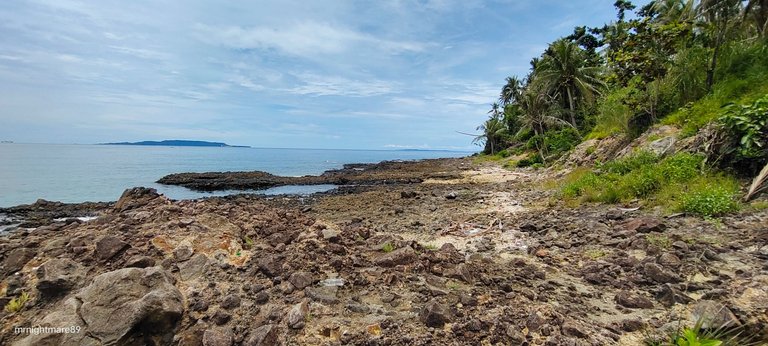 I remember it was Wednesday so obviously this post will be perfect for #wednesdaywalk by @tattoodjay and #makemesmile by @elizacheng. Even though I was just mourning last week. I must keep going on and moving on because that is life. Sadness and happiness are parts of life that we can not avoid. That's why I went out, took a walk, and let myself be free from the heaviness of my chest.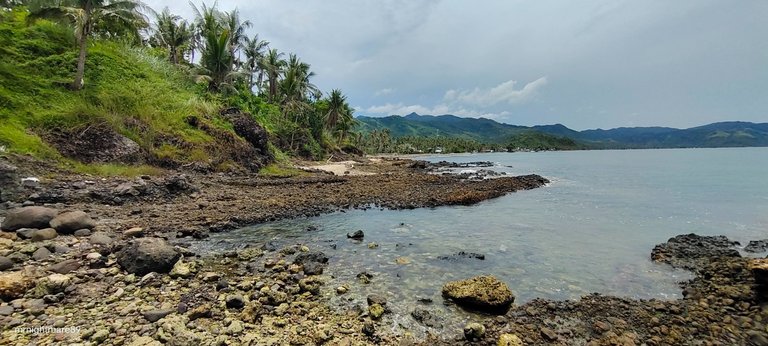 I love to go alone, whenever I go. I'm comfortable with no one around so that I can do anything I want. Just like taking photos, talking in front of a camera, checking things, and other stuff. Sorry about that, my talent is being shy and I don't know why.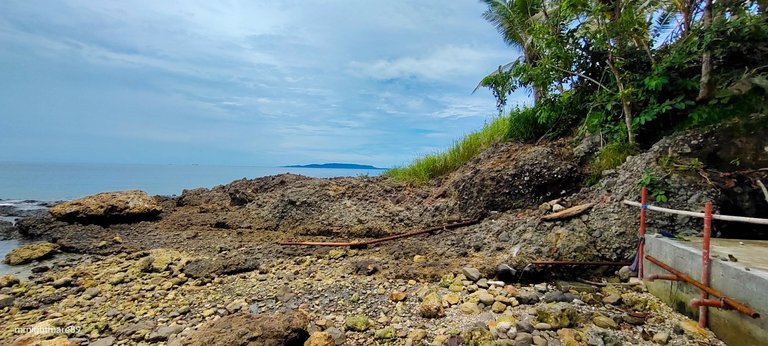 No one was there when I visited this place. It was not far from where my new home is. I arrived there shortly and took shots of the surroundings. I was so happy that there were no people around. I felt like a wild animal and captured shots from every angle.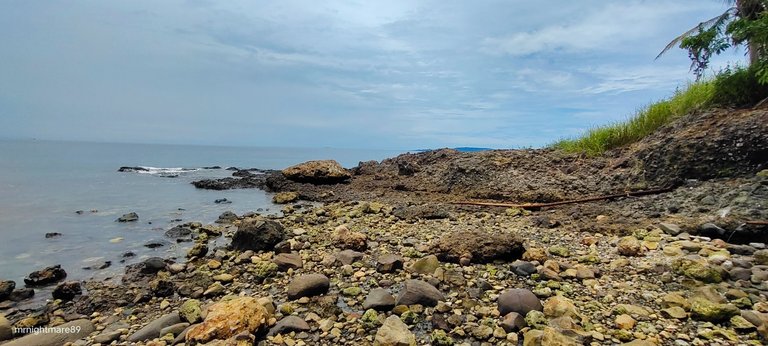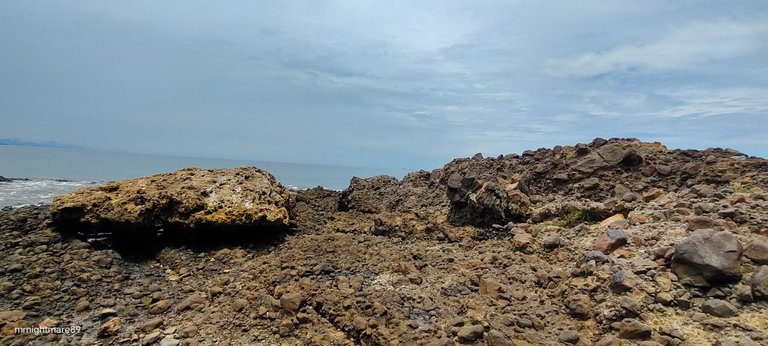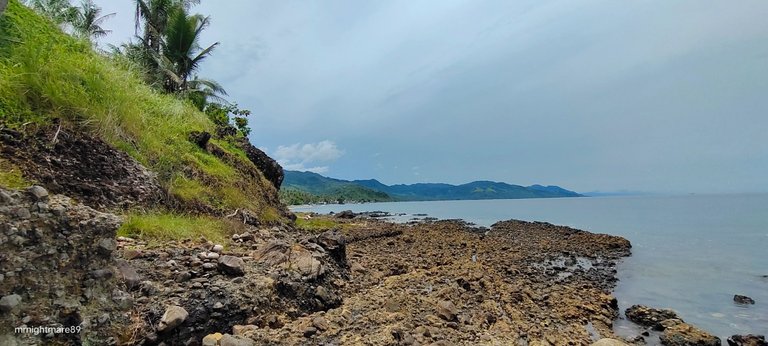 The difference between this place and my hometown is the rocky shore. In my hometown, you can find sand only but here you can see rocks, bigger ones and small ones. That is why the view is like a mountain even though it's near the shore.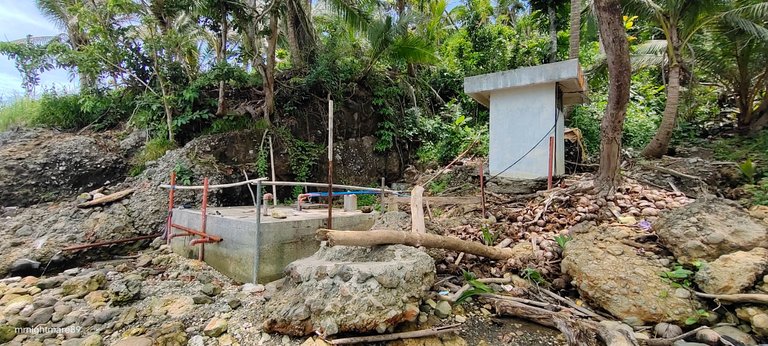 Oh, I almost forgot, the water tasted freshwater. Without a doubt the water is drinkable. This small house-like is where the water pump is located. Even though the water flows continuously. There is still a tank to save water when many people are going to use the water.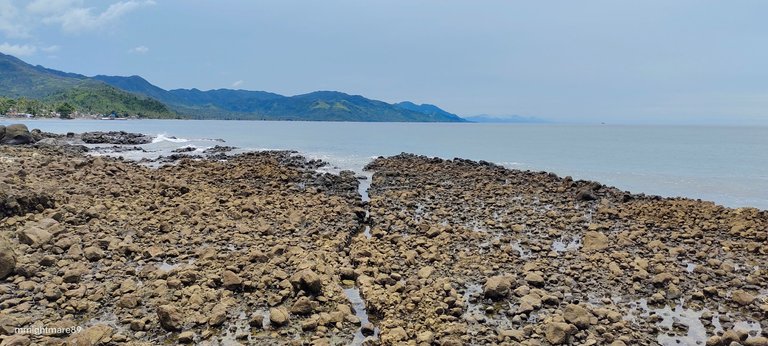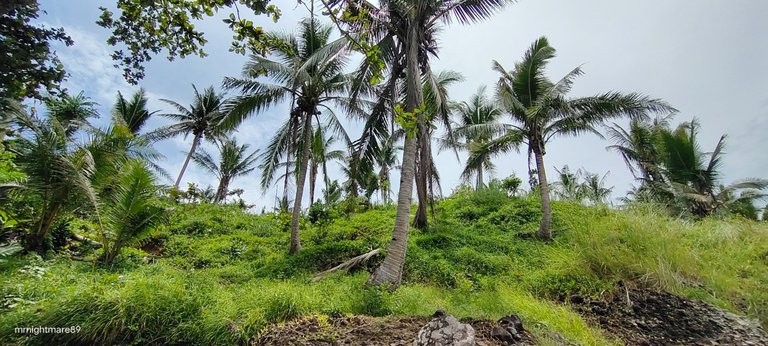 I saw people washing clothes, taking a bath, and fetching water. Though when I visited there was none. I was just surprised because I always see this place crowded. Maybe there's a specific time for people to be here. I must say this place is perfect for someone who just swims in the sea and takes a bath here to wash out the seawater. That's how we do it anyway when we swim in the sea. We take a bath afterward to make sure our body will not be salty.
Thank you for reading
All content is my own unless otherwise noted
If images are being recycled, I just found it fit in my article.
ABOUT ME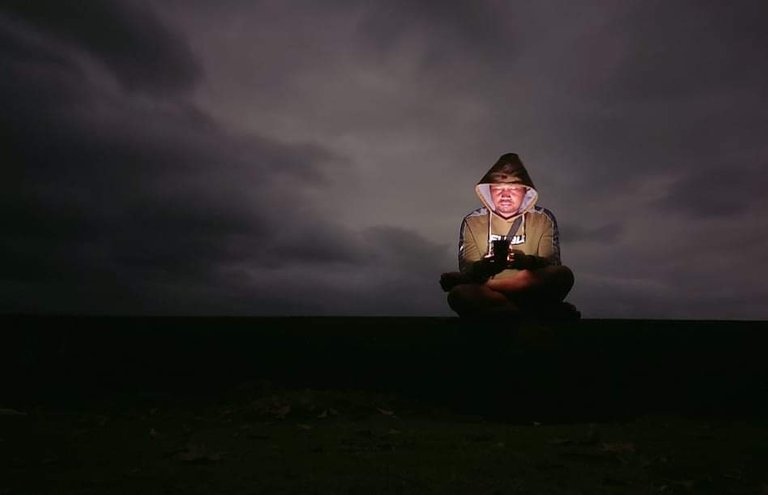 Paul is the name but prefers to be called mrnightmare that feels like living in the dream. A country boy and a dreamboy (dreamer) who likes to stay in a small village even though it means abandoning the future to become a seaman. The passion is writing but not sailing in the vast ocean. Don't wonder if the face will not be shown, this is better where the words can flow smoothly. Come, you can tell me your stories and I'll tell you mine. Together, let's explore the world by broadening our thoughts. If you need a shoulder I can lean you mine and I hope I can lean yours. The world is fun when living is not being alone but with someone.

---
---